How SunTrust and BB&T Merger Could Affect Customers
Learn about the effect that the SunTrust and BB&T merger could have on existing customers, including what could happen to accounts and branches.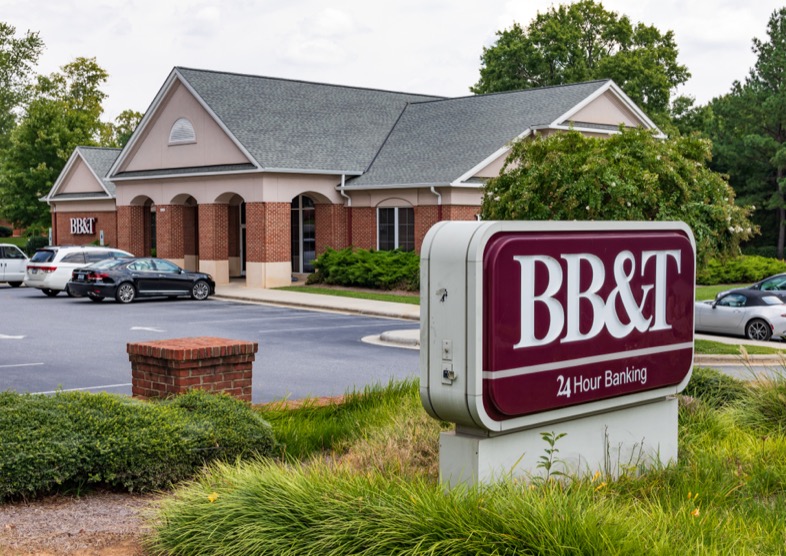 SunTrust Bank and BB&T have decided to merge into one of the biggest banks in the country.
If you're a customer of one of these financial institutions, you may be wondering how this change may affect you.
Merger Details
In early February 2019, SunTrust and BB&T announced that they'll be merging to become the sixth-largest U.S. bank under a new bank with a new brand. The name of the new bank has not been disclosed.
Subject to regulatory approval, the merger is expected to close in the fourth quarter of 2019.
Officially:
The combined company stated that no changes have been set in stone or announced. Customers of both banks are advised to continue their banking activity as usual and the new bank will notify customers are the next steps to take.
However, we can speculate on the changes that may come.
To be clear, these are not the official changes that are going to affect SunTrust and BB&T customers.
Having witnessed major bank acquisitions in the past, especially those that occurred following the 2009 recession, these are the changes that customers may anticipate in the months and years to come.
What Customers Can Expect
The short version:
It's going to feel like you've just signed up with a new bank and it wasn't necessarily your choice.
But, the most impactful changes will really depend on your relationship with the bank, whether it is SunTrust or BB&T, which depends on the types of accounts that you have.
Deposit Accounts
In the months leading up to the closing of this merger, the combined bank is probably reviewing its transition plan to combine the customer bases of both banks.
With a new brand, the combined bank is likely to introduce an entirely new lineup of deposit accounts, especially checking and savings accounts with pricing models that fit the newly-merged bank's business strategy.
Now:
Existing accounts may be grandfathered but unavailable to new customers.
In mergers of the past, the acquiring banks usually end up shutting down these grandfathered accounts within a few years of the merger -- forcing these accounts to be converted to the current offerings.
Bank deposit accounts weren't affected until around early 2020, until the bank sent a notice that your current account is being converted into another one.
In this situation:
Consumers have rights.
Legally, any U.S. financial institution is required to send a written notice to customers at least 30 days before changes apply to your account.
You'll have plenty of time to shop around for a different account if you feel that the changes aren't to your liking, especially if the change means you'll be paying more in fees or you lose access to a convenient feature that you use regularly.
Compare Savings Options
Be sure to check out more savings accounts worth considering:
Branches
Currently, both banks have thousands of branches operating throughout the eastern United States.
SunTrust runs more than 1,200 branches in the Southeast.
BB&T operates more than 1,800 branches with heavy emphasis in the Southeast, but also some in the Midwest, Northeast and the state of Texas.
With the merger, branches are likely to overlap in certain areas.
That means:
Branches that are too close to each other could be closed to eliminate the redundant branch coverage.
Based on each bank's locations in the FDIC database, the states where both banks have a large number of existing branches are:
Florida
Virginia
Georgia
North Carolina
Maryland
Some customers may have to get used to visiting a different branch location, but it shouldn't be too far out of the way of the one that gets shut down.
The branches that don't overlap might actually play a role in expanding the branch and ATM network.
This means, the merger creates a combined bank that offers increased access to branch and ATM locations, whether you're a SunTrust or BB&T customers.
Loans
The loans offered by the combined bank may look different, but existing borrowers shouldn't be too concerned.
If you already have a loan with SunTrust or BB&T, such as a mortgage, auto loan, or personal loan, the terms of your loan agreement are already set. Don't expect any changes to the existing terms -- continue to make payments.
On that note, you should keep an close eye on communication regarding how and where you should send loan payments after the merger is complete.
The last thing you want:
Missing a loan payment because the bank changed payment information, such as where you should send checks or online bill payments.
Credit Cards
Like with deposit accounts, don't be surprised if new credit cards are introduced.
Similarly, expect to receive a notice that your current credit card is being converted to a new option that best matches what you've already got.
Again, you'll receive notice of the conversion with the option to opt out of the conversion.
You may choose to opt out if you don't like the new credit card option. It's possible that the new rewards program is inferior or an annual fee is introduced.
If you do opt out:
There may be a date when the card will no longer work for transactions, and you'll simply be responsible for paying off the balance. Once the balance is $0, the account is closed.
Since it is a new card, you may wonder if this will affect your credit score.
Most likely, the credit history from these cards will be preserved and transferred over to the new combined bank without issue. This is legitimate concern because you might have your oldest credit card with SunTrust or BB&T.
Account and Routing Numbers
Your account numbers and routing numbers are probably going to change after the merger.
That means:
You'll receive new checks with these new account details printed.
More importantly, if you have any bills that use these account numbers for payment, you'll have to go through the process of changing them because you may be hit with late payment fees or returned payment fees if a biller tries to bill you with your old bank account information.
Additionally, expect new debit and ATM cards with new branding and new card numbers.
FDIC Deposit Insurance Coverage
If you currently have deposits held in accounts with both SunTrust and BB&T, be aware that you may exceed the maximum FDIC deposit insurance coverage after the merger.
This should concern customers who have a total combined deposit balance of more than $250,000 between the two banks.
The FDIC insurance deposits of up to $250,000 per bank per account ownership type (e.g., individual, joint, business, etc.).
Once the merger is done, your deposits are combined and some of it could be left uninsured.
To keep the excess insured by the FDIC, you would have to move some money to another bank or into an account with a different ownership type.