The Best Mobile Apps to Help You Save on Gas at the Pump
See which mobile apps are the best for helping you find cheaper gas prices nearby and learn about other ways that you can save money at the pump.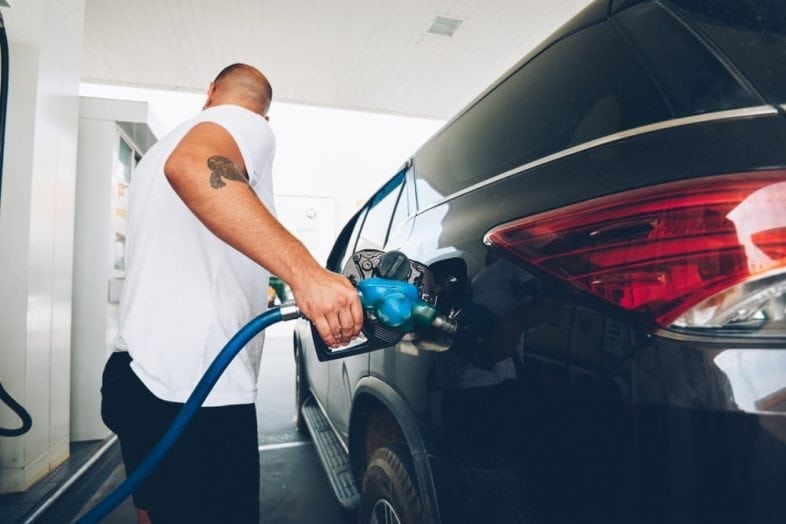 Gas prices are known to fluctuate. They can be relatively low and stable for a period of time, and then shoot up practically overnight.
When gas prices rise, so does the cost to fill up your tank.
This isn't the best news when planning a road trip, commuting, or running errands.
Unfortunately, there isn't anything you can do to control gas prices. But there are plenty of ways to ease the financial pain and keep more cash in your pocket. The secret to saving money at the pump could start with your phone.
Here is a look at a few of the best mobile apps for saving money on gas.
1. Gas Buddy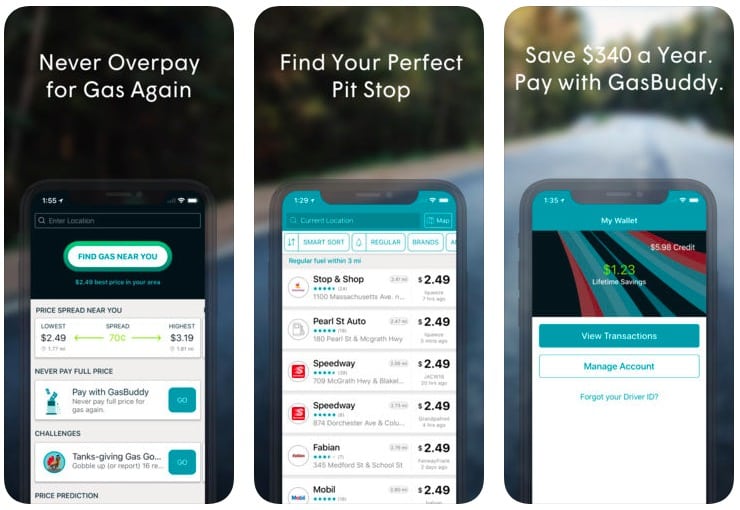 Employ the Gas Buddy app and you will never overpay for gas again—no matter your location.
Gas Buddy uses your phone's GPS to find the lowest gas prices near you. The app lets you customize your searches based on brand and price. You can even narrow down the search field to include gas stations with car washes, restrooms, and other sought-after amenities.
Link your credit or debit card with the Gas Buddy app. By doing so, you'll save $0.15 per gallon on your first fill-up with the card. You'll save $0.05 per gallon on every fill-up with the card thereafter.
You'll get alerts before gas prices go up, allowing you to fill up and take advantage of the lower price.
Plus, if you regularly provide gas price updates, you'll soon be eligible for entry into a weekly drawing for a $100 gas card.
Gas Buddy is free and available on iOS and Android devices.
2. Waze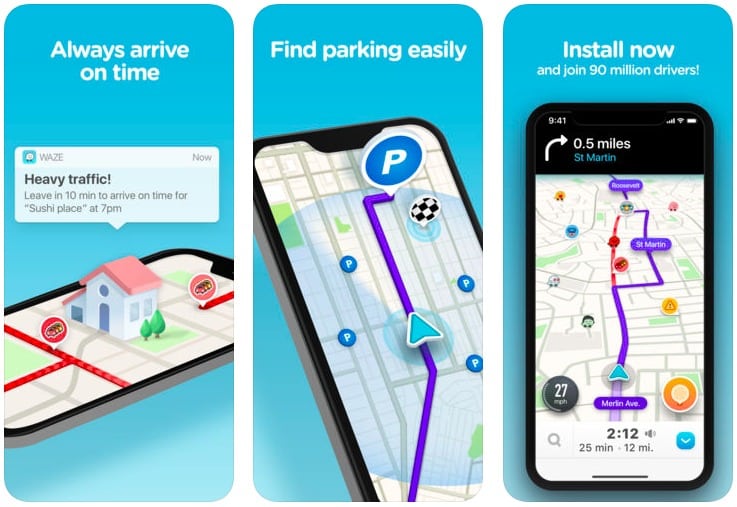 This community-based navigational app doesn't only get you from point A to point B.
The app offers a unique driving experience because it allows users to comment on road conditions as they happen. Real-time reporting gives you a heads up on accidents, road construction, hazards, and police.
Search for gas and get a list or map view of stations near you. Filter your search by lowest to highest price, distance, and brand.
The app also tells you when prices were last updated.
Waze is free and available on iOS and Android devices.
3. Mapquest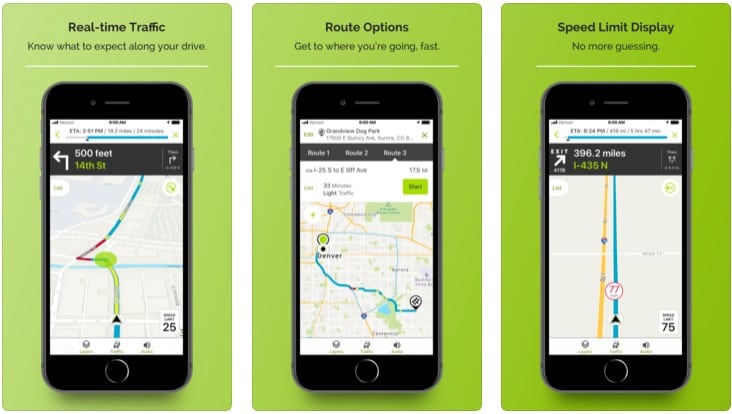 MapQuest is one of the original turn-by-turn navigational apps for walking or driving directions.
Click the gas station icon on the app's main screen and get an instant map view of stations around you.
Tap on any station in map view, or switch to list view for the name, address, and price of regular fuel at each station.
Or, click "more info" for mid-grade and premium gas prices and hours of operation.
You can even filter your search to include your favorite station and grade. Once you choose a station, tap the drive button for the fastest route to your destination.
The MapQuest app is free and available on iOS and Android devices.
4. Gas Guru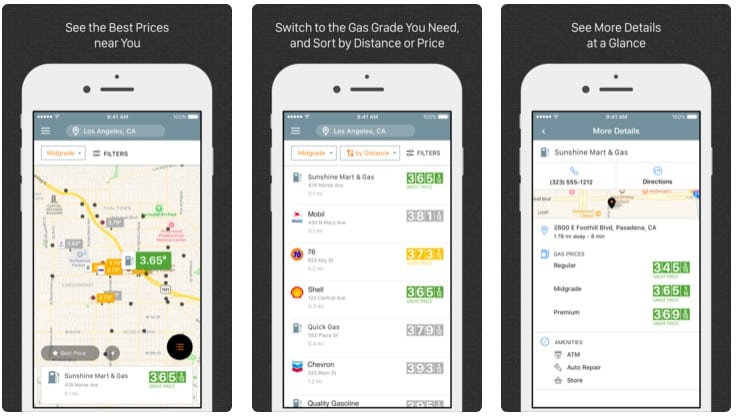 Gas prices can vary considerably throughout a city. This app quickly and easily compares prices near your home, work, or along a travel route.
When short on time, use the "Best Nearby" feature to locate the cheapest price in your vicinity. There's an option to filter searches by distance, price, amenities, and preferred grade.
This feature comes in handy when you're looking to not only get gas, but also purchase food or get a car wash. Gas stations near you appear in list view or on an easy-to-read map.
The app also lets you know when a station last updated its prices.
Gas Guru is free and available on iOS and Android devices.
5. Google Maps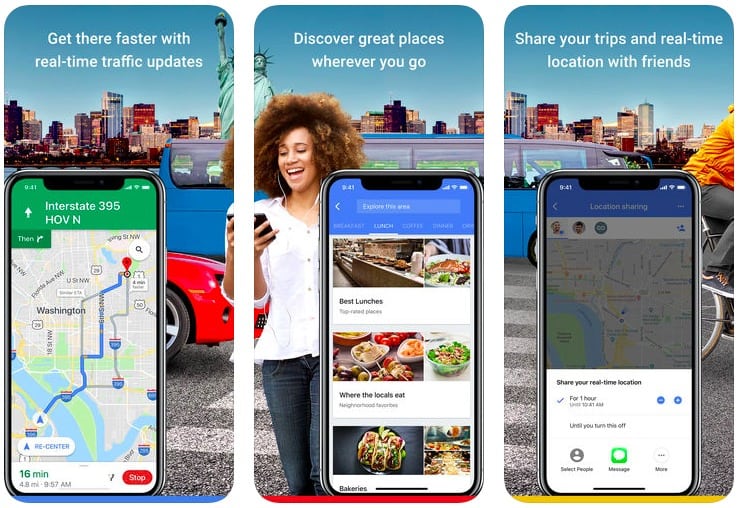 Download the Google Maps app and conduct a search for gas stations. You'll immediately receive a list of all gas stations near your location.
Tap any location for address information, cost per grade, and hours of operation.
You are even given station phone numbers, in case you want to call and confirm prices.
Google Maps also includes information on busy times for each station, so you can avoid a crowd.
Google Maps is free to download and available on iOS and Android devices.
6. Fuelly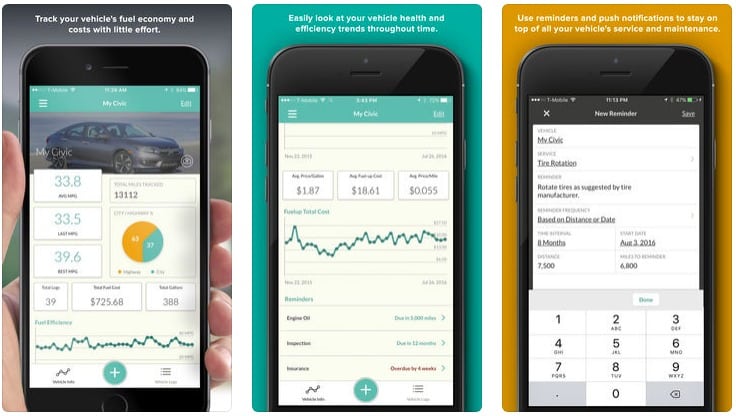 Fuelly is a unique app because it tracks how much fuel your car uses and calculates your average miles per gallon (MPG).
Some people have no idea how much they spend on fuel each month. Nor do they know how many miles their car gets per gallon. However, knowing your gas mileage is the first step to improving your mileage and ultimately saving money.
Plus, a sudden decrease in fuel efficiency is more noticeable when you regularly track gas mileage. This decrease could indicate a problem with the car. These problems include a dirty air filter, a bad fuel injector, old spark plugs, or low tire pressure.
Download the app and provide the make, model, and year of your car.
From here, enter your current odometer reading with each fill-up, the number of gallons purchased, and the date of the purchase.
Fuelly compares your mileage with users who drive similar vehicles so you know how well (or how bad) your car performs.
Fuelly is free and available on iOS and Android devices.
Other Ways to Save on Gas
Downloading a gas-saving app is an excellent starting point. But these apps aren't the only ways to save on gas.
Consider your payment method
Some gas stations give customers a discount when they pay for fuel with cash. This varies, but the cash price might be $0.05 to $0.10 cheaper per gallon.
Of course, the problem with a cash payment is that it involves walking into the gas station to pay for fuel. This can slow you down when you are in a hurry. Also, you'll have to stop by the bank before fueling up if you don't carry cash. This is also an inconvenience.
As tempting as the cash price might be, you could see similar or better savings paying for gas with a cash back credit card. You'll usually earn a minimum 1% cash back on all purchases redeemable for gift cards, a check, statement credit, travel, or merchandise.
The good news is that some credit cards offer a higher cash back percentage on select categories, which often include gas purchases.
Compare the cash price of gasoline with your credit card's cash back reward to determine the best approach.
Let's say you have a 14-gallon tank and you're paying $2.50 per gallon.
A $0.05 cash discount saves you about $0.70.
But if your credit card gives you 5 percent cash back at gas stations, you'll get back $1.75.
Check gas prices along your route
One of the benefits of using a GPS app with gas saving features is the ability to check gas prices along your route and see what stations are charging further down the road.
This can help you find a more competitive price.
It doesn't make sense to drive too far out of the way for a cheaper gas price. The extra fuel you'll use might negate the savings.
On the other hand, using your app to compare gas prices along a particular route can save money.
This is important on a road trip because gas prices can vary widely from state to state. One state may have cheap prices. But as soon as you cross into another state, gas prices could jump $0.10 or $0.15.
Plus, looking ahead provides clues about the number of upcoming gas stations. You can fill up before stations become scarce. This also helps you save money because gas prices tend to increase when there isn't a lot of competition.
Improve your driving habits
It might come as a surprise, but aggressive driving also affects fuel consumption. Your car will use more fuel, and you'll need to fill up more often.
Slightly modifying your habits, however, can make a difference and reduce how much you spend out-of-pocket on fuel.
For example, the faster you accelerate, the more gas your car uses. Instead, allow your car time to get up to speed.
Not only should you gradually bring your car up to speed, avoid rapid breaking. This habit also increases fuel consumption, causing you to hit the pumps sooner.
You'll also burn through more fuel with excessive idling. If your car will be stopped for longer than one minute, turn off the engine and don't waste fuel.
Also, take your time and drive at a slower speed to use less gas. Turn on your GPS to see how long it'll take to get to a destination. Leave your house early to avoid rushing and speeding.
Conclusion
Gas doesn't appear to be getting any cheaper anytime soon.
Unless you plan on walking everywhere or relying on public transportation, learning how to save on fuel is the best way to improve your bottom dollar.
Between the right mobile apps, the right payment methods, and improving your driving habits, you'll be able to keep more cash in your bank account and more fuel in your tank.