5 Biggest Car Sales Days of the Year
Know when you can score the best deals when you're looking to buy a new car. Find out which days of the calendar year have historically provided car buyers with the best car sales and discounts. So, you can time your new car purchase for the biggest savings.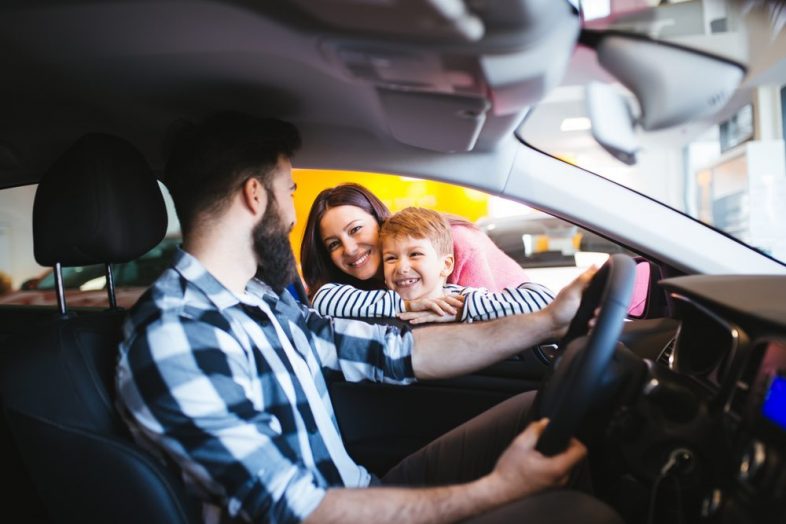 The best time to buy a car is when you need one. If you wait too long to try to snatch the best deals, you could end up feeling desperate and lose some of the power you have as a buyer.
But if you can afford to wait, there are a few times throughout the year when you could score big discounts. Based on a report released by TrueCar, an automotive pricing and information website, here are the top five.
The 5 Biggest Car Sales Days for Buyers
If you're thinking about buying a car, it's important to know when dealerships and auto manufacturers offer the biggest discounts.
Here are the top five days of the year to get the biggest discounts off the manufacturer's suggested retail price (MSRP).
January 1 – 8.5 percent
January is always a slow month for the retail industry. As consumers recover from end-of-year spending and start to focus on dealing with holiday debt, they tend to spend less money on big-ticket items like a car.
But despite low demand during the first month of the year, dealerships still need to make money. As a result, it's not uncommon to see dealers throw big sales events to commemorate the new year and, hopefully, sell some cars.
Other big sales days in January by discount include:
January 2: 7.9 percent
January 29: 7.9 percent
January 22: 7.7 percent
January 8: 7.5 percent
January 15: 7.5 percent
December 31 – 8.3 percent
The last day of the year presents a golden opportunity for buyers because it puts you at an advantage.
Not only do the salespeople at your local dealerships need to make their monthly quotas, but also their quarterly and annual quotas, if applicable.
Plus, as we already mentioned, consumers have already entered a post-holiday spending funk by New Year's Day, so dealerships and manufacturers have to step up their game to attract buyers.
If you don't want to wait until the last day of the year to buy a car, the entire month of December offers above-average discounts.
There are only four days out of the entire month when the average discount off MSRP is lower than 7 percent.
July 31 – 8.1 percent
By this time of the year, consumers have generally recovered from holiday spending and have extra money to spend.
It's also common to see various sales throughout the summer as dealerships try to make room in their inventory for next year's models.
And, of course, it's also the last day of the month, which means that you're bound to find salespeople who are desperate to meet their monthly sales goal.
To further prove the point, here are the average discounts you can expect on the last day of every month:
January: 7.3 percent
February: 7.6 percent
March: 7.5 percent
April: 7.0 percent
May: 7.7 percent
June: 7.8 percent
July: 8.1 percent
August: 7.9 percent
September: 7.9 percent
October: 7.9 percent
November: 7.7 percent
December: 8.3 percent
November 27 – 8.0 percent
The weekend following Thanksgiving has some of the biggest shopping days of the year.
As a result, car dealerships have to remain competitive with their pricing to compete with everything else consumers are spending their money on.
Expect to see big discounts around Black Friday and Cyber Monday every year, and also keep in mind that the end of the month is coming up and salespeople may have higher quotas to account for the big sales weekend.
October 30 – 8.0 percent
By the end of October, most auto manufacturers have already introduced their latest models.
If the dealerships in your area haven't been able to offload older inventory to make room for the new cars, they're likely to offer steep discounts to get rid of what's left.
What's more, dealerships are also prone to offer big discounts on late-model cars to drum up interest in their new inventory.
It's common to see 0 percent financing deals and other promotions to incentivize consumers to trade in their current car for an upgrade.
Also, not to sound like a broken record, but it's also the second to last day of the month, so salespeople are also looking to slash prices to make sales.
---
Other Times to Consider Buying a Car
In addition to these specific dates, TrueCar also shared some other key details on when it's a good idea to head to the dealership.
Go during the week
Dealerships get busier on the weekends because consumers typically don't have to work. As a result, salespeople don't need to offer as many incentives to buy because the demand is higher.
Weekdays, however, offer opportunities to get bigger discounts. For example, you can expect 0.61 percent more savings if you buy on Monday instead of Sunday. That's not likely to significantly impact your finances, but it always feels better to save more.
Note different model trends
Depending on the model of car you're interested in, you may get special discounts at different times of the year. Here's a quick summary of when you can expect to get the best deals based on your model of choice:
May: Midsize SUV
October: Large truck
November: Compact and midsize cars
December: Small and premium SUVs
---
5 Buying Tips to Keep in Mind
Just because you're planning to buy a car on a big sales day, it doesn't mean you're going to get these average discounts. Also, you may have to buy a car at other times of the year for some reason or another.
Regardless of when you choose to buy a car, it's important that you come prepared, so you can get the best deal available.
Here are five buying tips that can help you score the right car at the right price.
1. Determine your budget and stick to it
Car salespeople have just one job: encourage you to spend as much money as possible.
As a result, your best defense against upselling is to have a budget in mind before you enter the dealership.
Let the salesperson know early on what your budget is and don't be afraid to remind them if you need to.
As you set your budget, don't think just about the sticker price. Consider sales tax and other fees the dealership will charge to put together the contract, as well as any maintenance or warranty contracts you'd like to add.
If you don't think about the whole picture, you could end up way over budget without realizing it.
2. Get financing first
When you finally choose a car, the dealership's finance manager will submit your contract to several lenders to get you the lowest rate on financing.
The only problem is that you won't necessarily get the lowest rate. Some lenders offer dealerships incentives to send business their way, so a finance manager may be tempted to give you a worse rate in exchange for a higher kickback from the lender.
If you shop around for auto rates before you head to the dealership, though, you can compare those with what the dealership offers and ensure you get the lowest rate possible.
3. Look up the book value
It's hard to know whether the sales price is reasonable if you don't know how much the car is worth. Do some research by looking up the car on Kelley Blue Book and NADA Guides to see what kind of values they assign to it.
With this information in hand, you'll have a little more leverage when you're negotiating with the salesperson.
4. Shop around
If you have your heart set on a specific model, chances are that more than one dealership has it on its lot. Search local dealerships online to see which ones are selling similar years and trims, and check prices for each.
This knowledge will not only give you a reference point, but also leverage. For example, you can say something like, "I see a lower price for a slightly newer model across town. Can you beat that?"
If the salesperson doesn't want to lose your business to a competitor, they may be willing to come down on the price.
5. Hold your cards close to your chest
If you plan to put a down payment on the new car or trade in a vehicle, don't let the salesperson know about it upfront. Doing so can help you secure a lower final sales price.
For example, let's say you're looking at a $20,000 car. If you have a trade-in worth $4,000, the dealer might offer to sell the car for $20,000, giving you a total sales price of $16,000 after accounting for the trade-in.
But if you negotiate first and manage to knock $1,000 off the sticker price, you could leave with a $15,000 final sales price instead.
Research is Your Best Weapon
The more you know about the car buying process and your desired model, the better chance you have of getting a fair price.
Not only should you plan to buy your next car at a specific time of the year when discounts are high, but you should also consider other tips and tricks to get the best deal.
Taking time to do your research can save you hundreds, if not thousands, of dollars over the life of your new car.