10 Tips How to Get a Great Car Deal at the Dealership
Whether you're going it alone or plan to play "good cop, bad cop", if you follow these simple tips you're bound to drive out of the lot with a great car deal.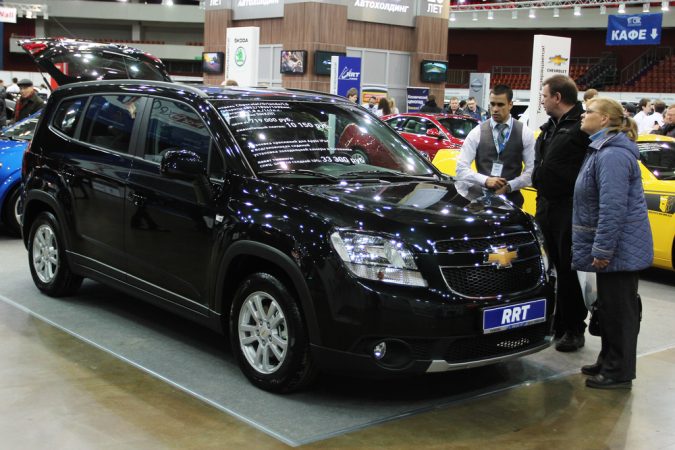 You've heard all the horror stories about tricks dealerships play to get you to pay as much as possible for a new or used car.
Why can't they just set a firm price like any other product where everyone pays the same?
The good and bad news is that most car dealerships don't set firm prices. On the positive side, it's a great opportunity to negotiate for a very low cost, but on the negative, you need to know how to play the game.
Whether you're going it alone for the first time or plan to play "good cop, bad cop" with a partner, if you follow these simple tips you're bound to drive out of the lot with a great deal:
1. Do some shopping.
Visit various dealerships to find the make and model you want.
Go for some test drives but don't start talking about price with a salesperson yet. And above all, don't sign anything.
If you already know the make and model you want, you can also use online tools such as the U.S. News & World Report car rankings to get a general idea of pricing from various dealerships in your area.
2. Make an appointment by phone.
Once you've decided on the car you want, contact a salesperson from the dealership of your choice to set up a date and time.
Tell him or her you are serious about purchasing from them and hope they won't "waste your time." For extra effect, when you arrive for your appointment slap cash on the desk to emphasize you are ready to buy.
3. Choose the right day.
Studies show that the best time to shop for a car is on a day when the weather is terrible and toward the end of the month, as salespeople always have end-of-month quotas to meet.
Weekdays are also much better than nights and weekends when the dealership will be busier.
The worst time to buy is during a period with lots of sales going on.  And if you can shop in late August or September they will be trying to get the previous year's models off the lot to make room for the new ones.
4. Research the value of your trade-in.
If you have a car to trade in, look up its current book value at Kelley Blue Book before you enter the dealership to negotiate.
You can also find out the current invoice cost to the dealer for new models here, but keep in mind the dealership may also be getting volume rebates from the manufacturer.
5. Check out bank loans.
You won't want to accept a financing offer from the dealership until you have compared their rates with your bank or credit union.
Generally speaking, you can expect to pay a higher rate if your credit score is less than stellar.
And you don't have to be restricted to your own bank—research a variety of interest loan rates in your area by visiting the banks' or credit unions' websites.
Compare Personal Loans:
6. Determine how much you can afford.
Choose an amount lower than this, and when you arrive for your appointment tell the salesperson that due to your current financial circumstances, X amount is all you can afford to pay.
Always keep in mind you only want to discuss the final price of the car, not monthly payments.
Otherwise, they will just extend the loan period from five to seven years, for example, and you will end up paying a lot more in interest.
7. Never negotiate the value of your trade-in separately.
If they give you a good price for the trade-in they will simply add that extra amount to the price of the new car and vice versa. The same holds true when they offer to "pay off the rest of your current car."
8. Stick to the amount of what you said you can pay.
As you inch up $50-$75 (with a lot of agony) saying that's all you can afford, the salesperson will come down hundreds.
He or she will be making lots of trips back and forth to the sales manager to present your offers.
This is so they can keep control over the pricing, but also because the manager wants to hear your reaction to their counteroffers. When the manager comes out of his or her office to talk with you, the negotiating process is just about over.
9. Don't pay for add-ons you don't really need.
"Rustproofing" is a classic add-on almost nobody needs. (Most cars have a basic undercoating for rust.)
The dealership may also try to add on a "dealer fee" or "destination fee" that you can negotiate to have taken off.
10. Bring a friend.
It can also be very effective to bring someone along with you for the negotiating process. One person can keep repeating how much he likes a particular car, while the other plays the tightwad who keeps reminding him the car is not affordable at that price, an effective good cop, bad cop routine.
Gail Wagner of Portland, Maine, took an adult education class on buying a new or used car and she and her husband followed similar steps to those listed above. "They really do work," says Gail. "If you come in prepared knowing how much your trade-in is worth and how much the dealership might have paid for the car, you know how much room you have to bargain. And for every two people that get a great deal, there are probably ten that pay the sticker price because they didn't know how to negotiate."
Should you lease or buy?
A decade ago 80 percent of customers purchased a new car and 20 percent leased, but in the past few years these numbers have almost totally reversed. What do they know that we don't? Here are some pros and cons:
Benefits of Leasing
If you take out a 2-3 year lease, just when major repairs would need to be made and warranties end, you can trade the car in for a new one. No down payment is required as it would be if you are buying a car, but you can reduce your monthly costs if you do have a trade-in.
You'll have all the latest technology and safety features:
If you own a business you can deduct a percent of your monthly payments based on the amount you use the car for business purposes. This will be much easier than keeping track of mileage.
If you do decide to lease, experts advise taking out the insurance offered by the dealer. Otherwise you could get charged for every ding or bald tires when you return the car, and you have no way to fight it.
You can negotiate a monthly price with leases.
Chris Bareham is a 22-year-old college student who decided that leasing made the most sense for him. "I'm graduating this year and have no idea what city I will end up working in," he says. "I haven't had to worry about paying for expensive repairs, and at the end of the lease I can decide if I want to buy the car for a very low price compared to buying new. My one frustration is that I hit a deer in the first year of my lease that left a small dent. Since I had purchased the lease insurance I wanted to have it fixed, but they said I had to wait until the end of the lease."
Benefits of Buying
Hands down, the best use of your money is to drive a new car "into the ground," hopefully for 10 years or more. You should have several years of no car payments, but financial planners advise continuing to put that money into a savings account so you can pay cash for your next car.
Leases limit the number of miles you can drive during the leasing period; if you go over that amount you will have to pay a fee for every mile you go over. A three-year lease usually has a limit of 15,000 miles per year.
You don't need as high a credit score as you would for a lease.  Moreover if you have a new driver in the family, you're better off buying an older used car that they won't have to be as careful with.
Chris Bareham's parents bought two new cars ten years ago and have never looked back. "One car is a Honda Pilot with 181,000 miles on it and is still going strong," says Chris's mother Marie. "It's been nice not to have car payments for five years now, but we have had some occasional large repair bills."
In the end, take a good look at your budget, driving needs and credit history before you decide whether to buy or lease. Then let the negotiating games begin!