How to Negotiate the Best Price of a New Home
Learn how you can negotiate for the best price on a new home purchase using these tips to identify reasons to offer a lower price.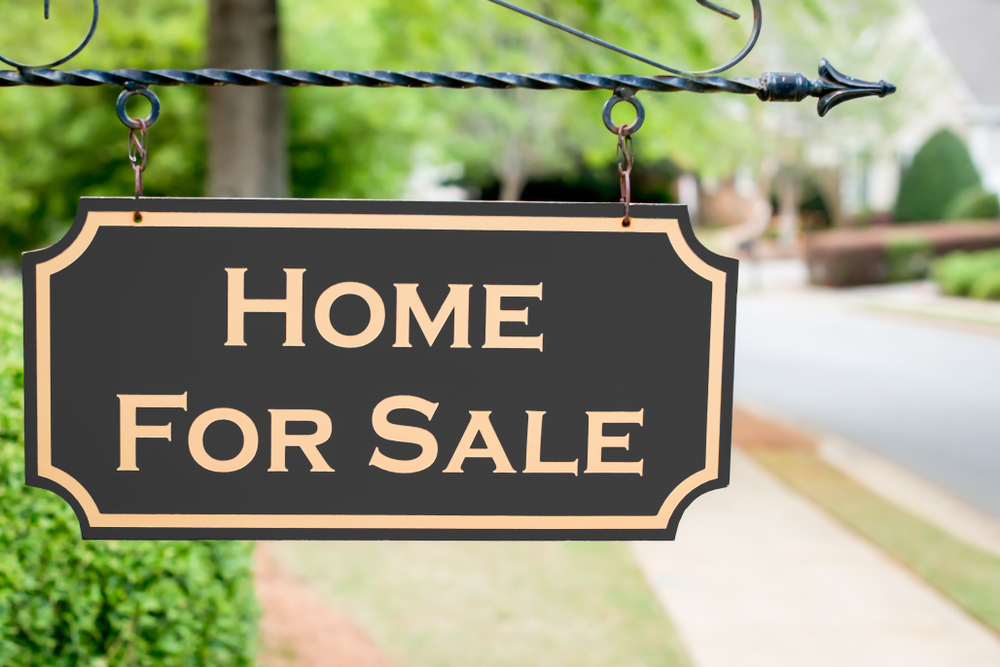 Whether you're a first-time buyer or a repeat home buyer, knowing how to negotiate a home price is key to getting a great deal on a property.
Naturally, a home seller wants to get the full asking price for their property.
But at the same time, many go into the process expecting to negotiate with buyers.
Therefore:
You shouldn't be afraid to submit an offer that's less than the sales price.
You should, however, be prepared to fight for what you want.  
Choose the Right Real Estate Agent
Don't use any random real estate agent.
Why?
Anyone with a real estate license can sell you a home.
But, not every broker possesses the necessary skills to negotiate the best home price.
Traits to look for
You need to work with an active listener who's able to recognize a seller's motivation. They should be persuasive, decisive, and knowledgable.
Some agents don't have the strongest negotiating skills, thus the importance of interviewing several agents before agreeing to work with anyone.
Knows the area
Make sure they're familiar with the area you're moving to. If they know the neighborhood well, they'll know how much you can realistically offer below the asking price.
Track record
An agent's track record can say a lot about their negotiating skills, so ask questions.
How many homes has the agent sold in the neighborhood in recent months or years?
How many homes has the agent sold in your price range?  
Also, get references from their previous clients. How do these individuals rank the agent's negotiating skills?
Keep in mind that a good negotiator will be honest with you, too.
They won't let you submit an offer that'll offend a seller.
A good agent will offer suggestions or make recommendations based on the real estate market.
Research the Seller and the Property
The more homework you do on the seller and the property, the better.
Reason for selling
Typically, a motivated home seller is more willing to negotiate a home price.
This can be someone experiencing financial problems, going through a divorce, having family problems, or moving for work.
Your agent and the listing agent will communicate.
So, there's a chance that the seller's agent will reveal personal details about their client's situation.
Pick your agent's brain and use information about the seller to your advantage.
Time on the market
You should also inquire as to how long the house has been on the market.
If the seller recently listed their home, or if they're not in a big rush to move, they might not entertain lower offers at this time.
Instead, they'll hold out for higher ones.
Price history
Ask your agent to research the price history of the home. You can also find this information yourself on sites like Zillow.
The website doesn't have information on every single property sold. But it may contain a price history on a property you're interested in. If so, you can see what the seller originally paid for the property.
If the seller purchased the property many years ago, they might have substantial equity.
And as a result, they might be able to budge on the price.
With that said:
Using a home's price history to assess how much wiggle room you have isn't an exact science.
If the seller cashed out some of their equity, they might not have enough equity to reduce the price.
Use the Home Inspection Report
A home inspection is optional for buyers but highly recommended.
The inspector spends a couple of hours in the house evaluating its condition.
They'll examine the roof, the foundation, plumbing, HVAC, electrical system, appliances, and other structures, and then prepare an inspection report noting any problems with the home.
If a home has significant problems, you can ask the seller to fix these before your closing date.
Or, you can purchase the property as-is and ask the seller to reduce the asking price to compensate for repairs you'll have to make.
This tactic can work.
But keep in mind:
The sale price of the home may already reflect needed repairs.
If so, don't expect the seller to cave on the price.
Take Advantage of a Low Home Appraisal
If you're using a mortgage to purchase a property, your mortgage lender will order a home appraisal.
A third-party company assesses the property and pulls comparable sales of the area to determine the home's value.
As a general rule of thumb:
A mortgage company will not lend more than the appraised value of a property.
Sometimes, home appraisals come back low. You and the seller may agree to a purchase price of $250,000. Yet, an appraisal determines that the home is only worth $242,000.
In this case, the seller would have to reduce their asking price to this amount. Or, you would have to give a larger down payment to make up the difference.
A motivated seller will most likely reduce the purchase price to keep closing on schedule.
Don't Ask for Too Much
If you want to negotiate a lower price, don't ask the seller for extras. The fewer concessions or conditions in your submitted offer, the better.
In other words:
Don't ask the seller to pay your closing costs.
Sellers who spend a lot of money during the sales process want to get as much of this cash back.
It also helps to submit a larger earnest money deposit. Instead of $500, submit a deposit of $1,000.
This lets the seller know that you're a serious buyer.
If they receive multiple offers below asking price, giving them a higher deposit could sway the decision in your favor.
Get Personal and Write a Letter
If you fall in love with a property, but don't want to pay the full asking price, get creative and write the seller a personal note.
Attach this note to your purchase offer, and maybe include a photo of your family. This way, the seller can associate a face with the offer.
Allow yourself to be vulnerable.
Explain why you want to purchase the home. Do you have a connection to the neighborhood? Is the home the perfect place to raise a family?
This tactic can be your saving grace when there are multiple offers on the table—which might be comparable or higher than your offer.
Now:
A personal letter doesn't justify submitting a low-ball offer.
No matter how wonderful your words, a home seller isn't going to give away their property—so be reasonable.
Final Word
Several factors determine the final sale price of a home.
This includes the real estate market, the home inspection report, the appraisal, and whether it's a seller or buyer's market.
The bottom line:
Real estate is all about negotiating.
The seller wants the most money, and you want the best price. And oftentimes, you have to meet in the middle.