7 Key Steps to Strengthen Your Family's Financial Future
Improve your family's finances right now with steps that set the path for a stronger financial future that includes savings growth and smarter investing.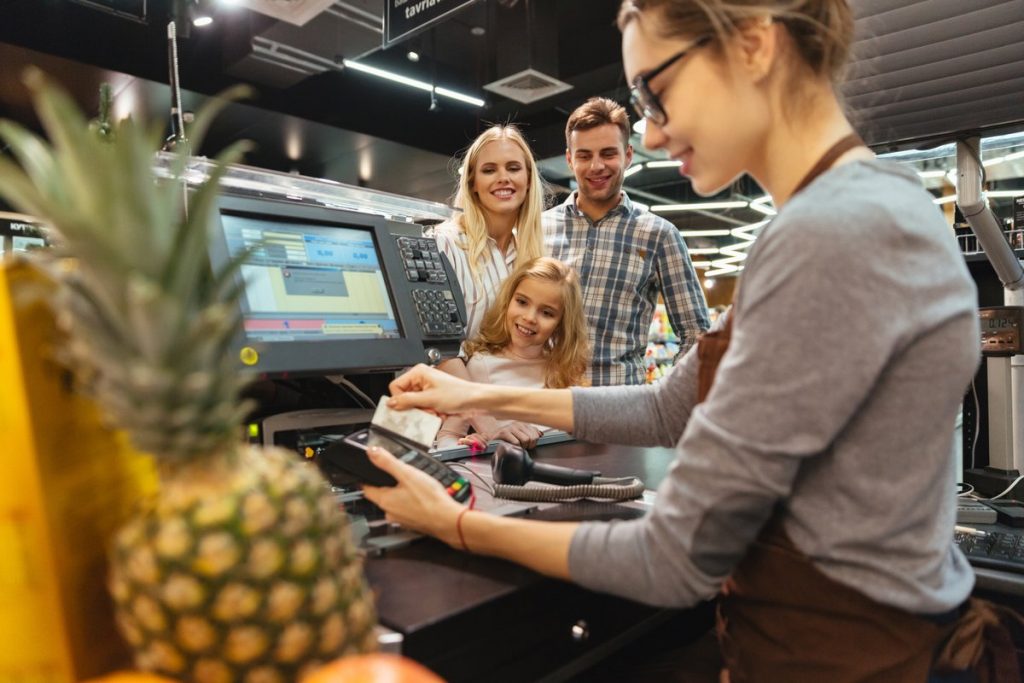 Starting a family can bring some major changes to your financial plan.
For example, having kids or buying a home can change the way you budget. And of course, there are new financial goals to think about, including:
Beefing up your emergency fund
Saving for retirement
Planning ahead for college expenses
Making sure your family is prepared for the unexpected
Achieving those goals means filling in any gaps that might exist in your financial plan. That includes finding ways to save and invest wisely while protecting the assets you already have.
Not sure where to start with mapping out your money plan? Here are some of the best ways to improve your family's financial outlook.
1. Maximize yours savings with a high-yield savings account
Saving money matters, both for the short- and long-term.
For example, you might want to save money for emergencies first. This way, you're prepared if an unexpected expense or situation, like a job loss, comes along.
And you may want to save for other goals, like buying a new car in cash or planning a family vacation.
When it comes to where to keep your savings, it's important to consider two things:
Where you can get the best interest rates
What you'll pay in fees
You could save money in a traditional savings account, money market account or even a CD. But an online high-yield savings account may be a better fit for earning the highest rates.
Online banks tend to have lower overhead costs. That means they can pass on interest rates that are 10 to 25 times higher than regular banks to savers.
And online banks may charge fewer fees as well. So not only do you earn more interest, you're not handing it all back to the bank in fees.
Comparing the best high-yield savings accounts is a good place to start if you're ready to make your savings work harder. Be sure to check out the rates and APY you could earn, minimum deposit requirements and any fees you might pay when choosing an account.
Compare Savings Options
Be sure to check out more savings accounts worth considering:
2. Spend a little time to save a lot on cheaper car insurance
Car insurance is something you need to have, especially if your household includes teen drivers.
Without a car insurance policy in place, you run a major financial risk if you're involved in an accident. And you could get a ticket or have your license suspended if you're caught driving without it.
But you don't have to pay too much for car insurance. In fact, there are plenty of ways to save money on car insurance.
Some of the options include:
Asking for safe driver or bundling discounts
Getting a good grades discount for teen drivers
Increasing your deductible which can lower your premiums
Reducing your policy's coverage
Shopping around for a new car insurance company
If it's been a while since you last bought car insurance, it could be worth your time to look for a new policy. You may be able to save money by switching to another insurer if you can get a policy with lower rates.
3. Start investing with as little as $50 using a rob-advisor
Investing money can be key to building wealth.
Your investing goals as a family might include:
Putting away money for retirement
Creating some passive income streams (i.e. owning dividend stocks or a rental property)
Saving money for college so your kids aren't stuck with student loans
When it comes to investing, consistency matters. The longer you have to invest, the more time you have to benefit from the power of compounding interest.
If you haven't started investing as a family yet, robo advisors could be the answer.
There are robo advisors that allow you to build a portfolio with as little as $50 to start. Even investing smaller amounts can make a difference if you're doing it regularly over time.
Just like shopping for a high-yield savings account or car insurance, take time to compare the best robo advisor options.
Specifically, look at the range of investment options available, the fees you'll pay and the kind of services a robo advisor offers. From there, you can open your account and start investing to grow wealth.
4. Protect your loved ones with an affordable life insurance policy
If you're married or partnered up and/or have kids, then life insurance can be one of the most important parts of your financial plan.
Life insurance is designed to provide financial protection for the people you leave behind.
For example, your loved ones might use a life insurance policy to:
Pay for final expenses
Pay off a mortgage or other outstanding debts
Cover college expenses for your children
Replace lost income if you were the breadwinner for your family
In short:
A life insurance policy can help ease financial worries for you and your family. In case the worst happens, you'll know that they're protected.
There are two basic life insurance options to choose from: term life or permanent life.
Term life insurance covers you for a set time period. For example, you might choose a 20- or 30-year term life policy.
Permanent life insurance covers you for life. But it can come with much higher premiums compared to term life. The younger and healthier you are when you buy a policy, the cheaper life insurance tends to be in general.
If you're ready to purchase a policy, getting life insurance quotes online is quick and easy. Once you have some quotes to compare, you can select the right policy for you and your family's needs.
5. Cut down high-interest debt with balance transfer credit card
Credit cards can be convenient. And the right cards can pay you back with miles, points or cash.
But credit card debt could be a roadblock to reaching your financial goals as a family if you're paying high interest rates.
A simple workaround is to transfer your high-interest balances to a new card with a lower APR.
With a 0% APR balance transfer offer, you pay zero interest on the balance for a set time period. Once the introductory period ends, the regular variable APR applies to any remaining balance.
Taking advantage of balance transfer offers could be a huge help if you'd like to consolidate your credit card debts and reduce the total paid in interest.
Now:
Just be sure to factor in any balance transfer fees you might pay when comparing offers. It's typical to pay anywhere from 3% to 5% of the balance you're transferring in fees.
Also, be sure to take note of how much time you have to pay the balance off before the regular APR kicks in.
6. Protect yourself from high veterinary bills with an affordable pet insurance policy
Caring for pets can be like raising children. In other words, it can be expensive.
You have to provide the basics, like food and shelter. But you also have to keep them healthy with regular vet visits.
If your dog swallows a chew toy or your outdoor cat gets bitten by an insect or snake, that can lead to a veterinary emergency. And the resulting vet bills could easily wipe out your emergency savings.
Pet insurance policies can help with those costs. Here's how pet insurance works:
You choose a policy that fits your coverage needs
You pay premiums for that coverage
If you need to use the policy, you pay a deductible or copay upfront
Your policy covers any remaining eligible costs
Pet insurance can be good to have if you don't want to worry about being stuck with high vet bills. 
7. Erase fees from your life with a no-fee checking account
A checking account is good for holding your money and paying family bills. But checking account fees can be a real pain.
Some of the worst checking account fees include:
Monthly maintenance fees
Minimum balance fees
Overdraft fees
Teller fees
Foreign ATM surcharges
But there's something you can do to get away from high checking account fees. You can switch to a no-fee checking account.
You may start with your current bank to look for no-fee checking. But if your bank doesn't offer that, don't hesitate to check out online checking accounts instead.
When comparing no-fee checking accounts, here are a few things to keep in mind:
What you'll need for a minimum deposit
Minimum balance requirements, if any
ATM access if you're choosing an online bank with no branches
Online and mobile banking access and user experience
Online and mobile banking features (i.e. mobile check deposit, online bill payments, etc.)
If you find a no-fee checking account that appeals to you, you can move ahead with making the switch.
You'll need to open the new account, transfer over bill payments and direct deposits and unlink any apps from your old checking account.
This can be a little time-consuming. But switching bank accounts can be worth it if you're able to save your family money on checking account fees.
Improve Your Family's Financial Wellness Today
You want the best for your family and that includes their financial wellbeing.
The more you can do to strengthen your money management plan, the better.
By making things like saving, investing and long-term planning a priority, you can ensure that the future is bright.