Axos Basic Business Checking Account 2023 Review
Our review of the Axos Basic Business Checking Account looks at the fee and features that are most important to business owners and their business finances.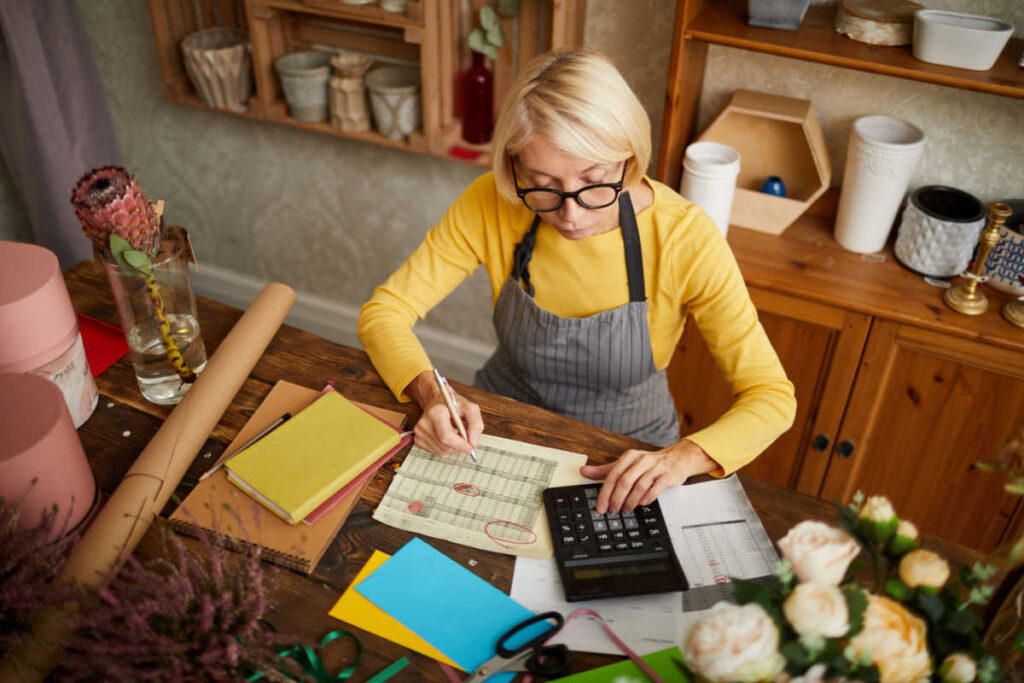 Running a business is a difficult endeavor. You don't need to make understanding your business's finances more difficult by mixing business and personal transactions.
You can open a business checking account to separate your business and personal finances. Doing so may even protect your personal assets from lawsuits if you properly structure your business.
Finding the right business checking account for your business may not be easy. Each bank often has several business checking account options.
To help you narrow down your search, we've compiled this Axos Basic Business Checking Account review. Here's what you need to know about this business checking account.
Axos Basic Business Checking Account Pros & Cons
Compare Business Checking Options
See the other great options available for your business checking needs.
No Monthly Maintenance Fee
The Axos Basic Business Checking Account doesn't charge a monthly maintenance fee. This is uncommon in the business checking account space but is more common with online business checking accounts.
Combining the no maintenance fee with no minimum balance requirements or minimum opening deposit makes this an attractive account for businesses that don't need a physical bank branch.
Up to 60 Remote Deposit Anywhere Transactions
As an online bank, you can't deposit checks in person. Instead, Axos Bank gives you up to 60 remote deposit anywhere transactions per month. This allows you to deposit checks through your phone digitally.
This account also offers unlimited transaction processing without fees, which is extremely rare for a business checking account. There are no excess transaction fees.
No cash deposit fees
This bank account doesn't charge cash deposit fees, so you get unlimited free cash deposits. The catch is you can't deposit cash at a bank branch. Instead, you can only deposit cash through an ATM. An ATM may limit the amount of cash you can deposit, though.
Axos Bank uses the MoneyPass and AllPoint ATM networks for cash deposits. These are large ATM networks that should have an ATM near most potential customers.
Other Service Fees - Axos Basic Business Checking
| Type | Fee |
| --- | --- |
| ATM fees | None |
| Visa debit card foreign currency conversion rate | 1% |
| Paper statements | $5.00 per month |
| Incoming wire transfers (domestic or international) | Free |
| Outgoing domestic wire transfers | $15.00 each (first two per month reimbursed) |
| Outgoing international wire transfers | $50.00 each |
| Deposited checks (and other items) returned unpaid | $10.00 |
| Non-sufficient/uncollected funds - paid or returned item | $25.00 per item, maximum $75.00 per day |
| Official checks | $10.00 per check |
| Stop payments | $10.00 (online) or $35.00 (with assistance) |
Other Features of the Axos Basic Business Checking Account
The Axos Basic Business Checking Account offers a few features that make it stand out.
Unlimited domestic ATM fee refunds
The bank reimburses unlimited domestic ATM fees that other banks charge for using their ATMs. This can help you get the cash you need while working with an online bank.
Two free monthly domestic wire transfers
Axos Bank also reimburses the first two domestic wire fees you incur per month. This can help you transfer money quickly to pay a bill or move funds to a local bank, if necessary.
Quickbooks compatible
The bank account is compatible with Quickbooks, making your accounting much easier than manually inputting transactions.
Check-writing
Axos Bank offers your first set of 50 checks for free.
How to Open an Axos Basic Business Checking Account
You can open an Axos Basic Business Checking Account online using the bank's website. The information you need for your application depends on your business type. Below if the information you'll need to provide:
Sole proprietor

IRS SS-4 or 147(c) letter

General partnership

General partnership agreement and all amendments to the agreement

Limited liability company (LLC)

Operating agreement
Articles of organization and all amendments to the articles

Limited partnership (LP) or limited liability partnership (LLP)

LP or LLP agreement and all amendments to the agreement
Certificate of LP or LLP partnership filed with your state

Corporation

Articles of incorporation and all amendments to the articles

Non-profit corporation

Articles of incorporation and all amendments to the articles
IRS 501(c)(3) letter
Bylaws stating powers of officers
Latest meeting minutes with current active officer list

Association or Homeowners Association

Articles of incorporation and all amendments to the articles or articles of organization or association
Bylaws stating powers of officers
Latest meeting minutes with current active officer list
IRS 501(c)(3) letter (if applicable)
Property management contract agreement (if applicable)
In addition to the above information, certain people should be prepared to provide their Social Security number, contact information, and other information about themselves. These people include:
Owners
Person opening the account
People with signing authority
Business managers
How to Choose the Best Business Checking Account 
Deciding on a business checking account can seem difficult. The process is easier when you break it down into pieces.
First, consider what your business should prioritize when looking for a business checking account. Then, compare that to your checking account options to find the best fit.
Figuring out fees is often one of the larger factors many businesses consider. Understanding the following factors can help you avoid costly fees based on your banking habits.
Amount of cash deposited each month
Number of monthly transactions
Amount you can keep in the account to meet minimum balance requirements
Other fees, as well as non-fee characteristics, can heavily influence your business checking account choice. Here are a few things your business may want to consider or prioritize when examining an account.
Monthly maintenance fees
Most business checking accounts charge a monthly maintenance fee. In some cases, it can be waived with qualifying activities. These fees are usually $10 or higher per month.
Balance requirements
Keeping a minimum balance in your account may qualify for a maintenance fee waiver. Understand how the minimum balance is calculated and how much you need to keep in the account.
Excess transaction fees and free monthly transactions
Banks often limit the number of free transactions you can make in an account each month. If you exceed the limit, you must pay a per-transaction fee.
Excess cash deposit fees and free cash deposits
Similarly, business checking accounts regularly limit how much cash you can deposit for free each month. Each extra $100 deposited beyond the limit usually results in a fee.
Wire transfer costs
It's common to pay wire transfer fees. Some banks offer some types of wire transfers free. Others charge a different fee for each type of wire transfer.
Physical bank locations and hours
Businesses that need to visit a bank branch should consider where branches are located and the hours they're open. Ideally, you find a convenient bank for you or your employees to visit.
ATM fees and locations
If you plan to use ATMs often, consider the fees a bank charges and which ATMs are in-network. You may want one located close to your business or home.
Convenience features
Convenience features, such as mobile check deposit and online banking, can reduce your number of branch visits. These features can save you time and money.
Payment processing solutions
Your bank may offer a payment processing solution or work with a company that offers this service. It allows you to collect card payments and have the money deposited directly into your bank account. However, the fees can add up quickly.
Software integration
Look for a bank that integrates with your accounting software and other business software. This can save you time versus manually recording transactions or building your own integrations.
Other bank products
Businesses may already have a bank they do business with for loans, other types of accounts, or other banking services. If you want to keep all of your business banking in one place, it may make sense to open a checking account with that bank, even if it isn't the best fit.
Compared to the Axos Small Business Checking Account
The Axos Basic Business Checking Account is pretty flexible, but some businesses may want to consider Axos Bank's other business checking account.
The Axos Bank Small Business Interest Checking account pays interest on the balance in the account. The bank has interest rate tiers that decrease as your balance increases. 
In exchange for interest, you face several restrictions. The account has a $10 monthly maintenance fee unless you maintain a $5,000 average daily balance.
This account comes with 100 free debits, credits, and deposited items per month. Excess transactions incur a $0.50 fee per transaction. You must also have an opening deposit of at least $100 to open an account.
Final Verdict
The Axos Basic Business Checking Account is a very flexible and relatively low-fee business checking account. As long as you don't need to visit a local branch, this online-focused business checking account offers an amazing set of features. 
You don't have to pay ATM fees, monthly maintenance fees, excess transaction fees, or excess cash deposit fees. Account holders get free incoming wire transfers and two free outgoing domestic wire transfers each month. You can even deposit cash at Allpoint and MoneyPass ATMs.
Unfortunately, businesses with extensive cash deposits, withdrawals, and changing needs will likely need a bank account with a local branch.