Bank of America Business Advantage Fundamentals Banking 2023 Review
Our review of the Bank of America Business Advantage Fundamentals Accounts looks at the major fees, perks, and tools relevant to your business finances.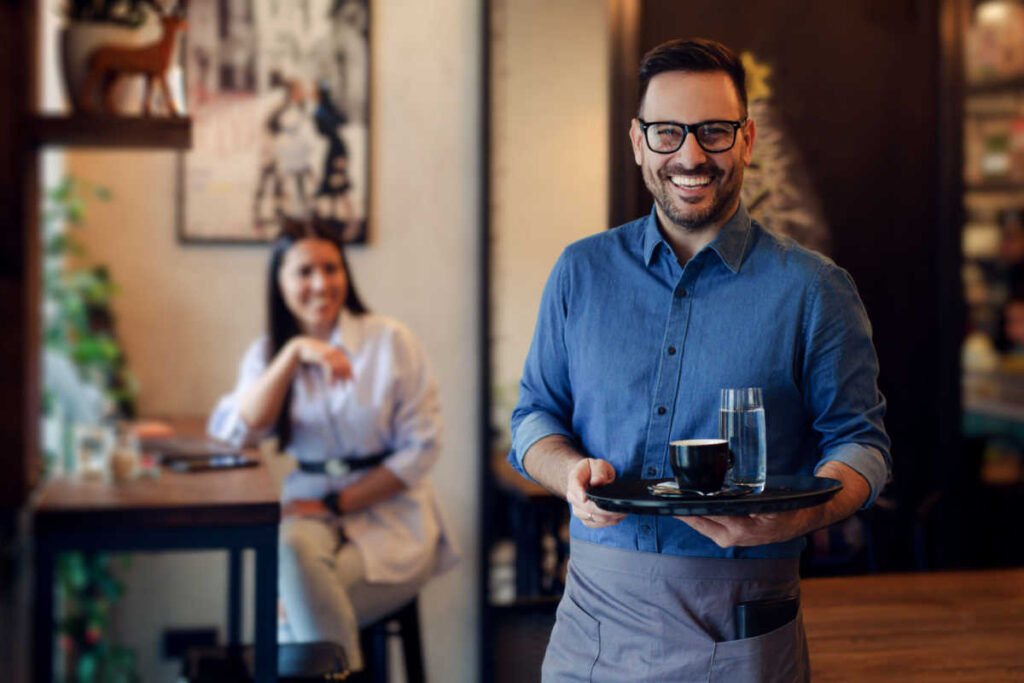 As a business owner, it's essential to keep your business and personal finances separate.
Doing so may provide your personal assets protection from the liabilities of your business, assuming the business is set up properly. However, mixing your personal and business finances could open you up to personal liability.
The easiest way to keep your personal and business finances separate is to operate a different bank account for your business.
Bank of America's Business Advantage Fundamentals checking account could be a good checking account to help your business get started. Here's what you need to know.
Bank of America Business Advantage Fundamentals Banking Pros & Cons
Compare Business Checking Options
See the other great options available for your business checking needs.
Monthly Service Fee
The Bank of America Business Advantage Fundamental checking account charges a $16 monthly service fee. This fee can be waived if you meet at least one of a list of specific requirements each month. These requirements include:
Maintaining a $5,000 combined average monthly balance
Spend at least $250 of new net qualifying purchases on your debit card
Become a Preferred Rewards for Business member by having a 3-month combined average daily balance of $20,000 or more in qualifying Bank of America deposit accounts or Merrill business investment accounts
200 Free Monthly Transactions
This account has a limit of 200 free monthly transactions for the following transaction types:
Checks paid
Other debits
Deposited items
After you exceed 200 of these transactions, each additional transaction costs $0.45.
Some transactions are exempt from the excess transaction fee. These include:
Debit card transactions
Electronic debits
Checks deposited through mobile check deposit, Bank of America ATM, or remote deposit online
$7,500 Free Cash Deposits per Month
You can deposit $7,500 of cash for free into your account each month at an ATM or financial center. For every $100 beyond the $7,500, you pay $0.30. To determine the $100 fee, amounts are rounded to the nearest $100, with amounts less than $50 rounded down.
Other Account and Service Fees - Bank of America Business Fundamentals Banking
| Type | Fee |
| --- | --- |
| ATM fee for non-Bank of America ATMs in the U.S. | $2.50 each |
| ATM fee for non-Bank of America ATMs outside the U.S. | $5.00 each |
| International transaction fee | 3% of the U.S. dollar amount of each transaction |
| Up to 5 pages of check images on paper bank statements | $3.00 per statement cycle |
| Overdraft item fee | $10.00 per item |
| Stop payment fee | $30.00 per request |
| Replacement ATM or debit card | $5.00 per card |
| Rush replacement ATM or debit card | $15.00 per card |
Other Features Offered by This Account
As an account holder, you get access to several other tools within the Bank of America ecosystem. These include:
Zelle - A free service that allows you to send, request, and receive money between other eligible bank accounts in the U.S.
Erica - A virtual assistant to help transfer funds, send funds to others, search transactions, and other automated financial tasks.
Digital debit cards - You can start using a digital debit card immediately for both in-store and online purchases.
Access to dedicated small business specialists - Get help from representatives that understand your account.
Preferred Rewards for Business - Get bonus rewards on eligible business credit cards, no monthly service fees, and other benefits if you qualify for this program.
How to Open the Account
Bank of America offers three options to open a business checking account. You can:
Choose your account type and apply online
Call 866-543-2808
Visit a financial center location
The information you need to apply for your account depends on your business type. Business types include:
Limited liability company (LLC)
Sole proprietorship
C-corporation
S-corporation
Limited partnership
General partnership
Unincorporated association
Professional association
Professional corporation
In general, Bank of America says you'll need the following information when applying:
Business name and address
Business tax ID number (EIN or SSN)
Month and year your business was established
Country and state your business is formed in
Country and state your business primarily operates in
Personal information, including SSN and date of birth, on all 25% or greater owners of the company
Personal information, including SSN and date of birth, for the controlling manager of the business
The above information is the absolute minimum required. If Bank of America cannot verify all the necessary information, they may request additional information. This could include requests such as:
Business organization documents, such as articles of organization or similar documents using other names
Documents proving the name the business is operating under, such as a business license or trade name certificate
Partnership agreements for partnerships
Meeting minutes
Bank of America states applications are often immediately approved or declined, but additional information may be requested. If it is requested, you must send the requested information within 11 days. 
Business debit cards and checks arrive five to seven business days after account opening if requested.
How to Choose a Business Checking Account
Business checking accounts have several factors to consider, but choosing the best account for your business shouldn't be difficult. Evaluating all of your options could take a bit of time, though.
The best way to start the process is to figure out what banking services your business needs. You should understand the following needs at a minimum:
How much cash you plan to deposit monthly
How many monthly transactions you plan to make
How much money you can keep in the account to satisfy minimum balance requirements
With this information, you can start evaluating checking accounts to find the best one for your business.
Keep in mind each business has different priorities. While one business may prefer to have the lowest fees possible, others may put convenience above all else.
To help you evaluate potential accounts, here are a few concepts that your business may want to consider or prioritize.
Monthly service charges 
Business bank accounts tend to charge higher monthly service charges than personal accounts. These can add up over a year if you can't get them waived.
Minimum balance requirements: 
Your monthly fee may be waived if you meet a minimum balance requirement. This requires you to tie up cash and sometimes that amount is large.
Free transaction limits and transaction costs 
Most bank accounts offer certain transactions for free. Other transactions may be free up to a certain number per month. You can likely find an account that helps you avoid transaction costs.
Free cash deposit limits and excess cash deposit fees 
Businesses that plan to deposit large amounts of cash need to be mindful of free cash deposit limits and the fees for exceeding those free limits.
Wire fees 
Businesses that frequently make or receive wire transfers should consider the related fees they'll incur with each account.
Physical locations and hours 
If you plan to visit a bank's physical locations, make sure the hours and locations are convenient for when you or your employees would likely visit.
ATM network access and fees
Businesses that plan to use ATMs should see if convenient locations exist and what fees must be paid.
Convenience features 
Any tools that make your life easier should be strongly considered. These could include online banking and mobile check deposit.
Payment processing programs
Most banks offer payment processing solutions to get money directly deposited in your bank account. Understand how this works and related fees.
Accounting and other tool integrations 
Most bank accounts integrate with accounting software and other tools. This could streamline business procedures and save time.
Other products and services 
Other bank products and services, such as savings accounts or loans, could be more important than the checking account itself. In these cases, a mediocre checking account may be worth considering.
Could Another Bank of America Business Checking Account Be a Better Fit?
Bank of America also offers another business checking account. It's called the Business Advantage Relationship Banking account.
Bank of America Business Advantage Relationship Banking
This account is for larger businesses that have exceeded the limits of the Business Advantage Fundamentals Banking checking account.
This account has a higher $29.95 monthly fee, which can also be waived. To waive the monthly fee, you must hold a higher $15,000 combined average monthly balance or be a Preferred Rewards for Business member. 
The good news is this account offers 500 free transactions each month. This is 300 more than the Business Advantage Fundamentals Banking checking account. The fee-free cash deposit limit increases to $20,000 compared to $7,500.
Smaller businesses starting or those without a larger number of transactions or cash deposits will likely be better suited with the Fundamentals account.
Final Verdict
The Bank of America Business Advantage Fundamentals checking account could be a solid business bank account option for businesses starting out or that have low transaction and cash requirements. 
To minimize costs, keep your business requirements below the free transaction and cash limits each month. Additionally, make sure you qualify to get the monthly fee waived.