Best Checking Accounts for People Living or Traveling Frequently Abroad
If you live abroad or travel overseas for long periods of time, find out which checking accounts are best to avoid foreign ATM and transaction fees.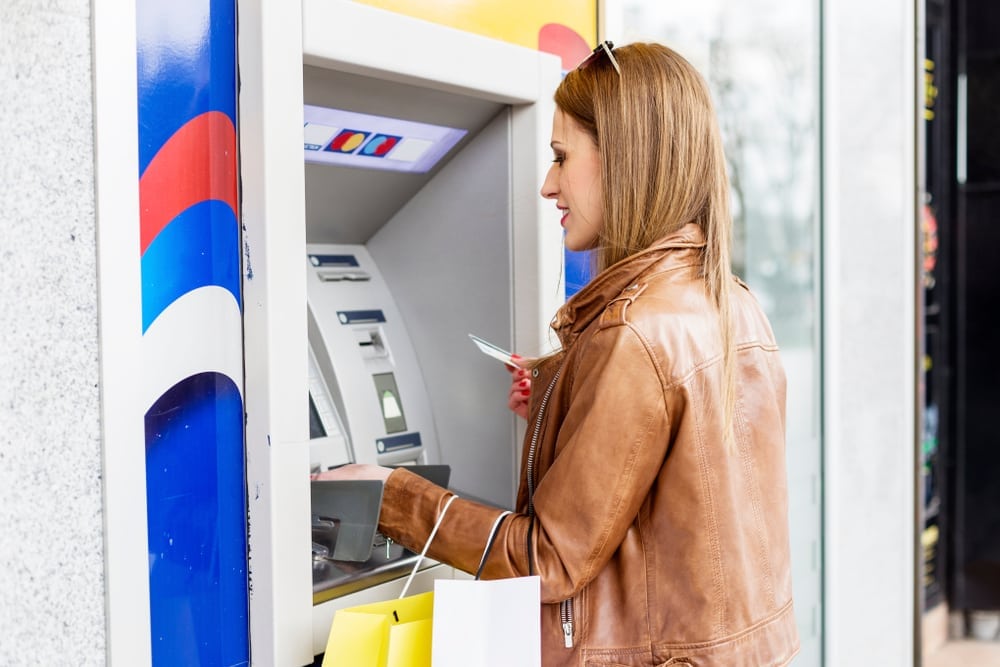 Traveling or living abroad can be stressful on its own.
You need to purchase plane tickets, pack everything you could possibly need for your trip, and get by in a foreign country where you may not be familiar with the language or culture.
What makes it even more difficult is the financial considerations. Most countries don't use the U.S. dollar as their currency of choice.
That means you'll either need to bring money to convert to the local currency or find a way to use your debit and credit cards in a foreign country.
Because of the costs associated with managing transactions overseas, many banks charge fees for foreign transactions made using their cards.
If you travel overseas on a regular basis or live overseas part or full-time, you'll want a checking account that doesn't charge you for foreign transactions.
Thankfully, there are a few options to consider.
Best Checking Accounts for International Travel or Living
Many banks offer account features that can make things easier for people who use their checking account overseas.
These are some of the banks that offer benefits that will appeal to overseas travelers.
Charles Schwab High Yield Investors Checking
The Charles Schwab High Yield Investors Checking account is well known among travelers because it offers a number of useful account features.
First of all, there are no minimum balance requirements to open the account. You can open the account with as little as a penny, and never have to worry about maintaining a certain balance. You also won't be charged any monthly maintenance fees, no matter how low your account's balance is.
You'll also earn interest on the balance of your checking account. The rate is comparable to the rate that many traditional banks' savings accounts offer. That means you don't have to worry about keeping too much money in the account.
What makes this a great account for travelers is that there are no foreign transaction fees for debit card transactions. You will also get unlimited ATM fee reimbursement for ATMs anywhere in the world.
You can use any ATM you find and not worry about paying a fee to access your money, even if you use the ATM to withdraw cash in a currency other than U.S. dollars.
Fidelity Investments Cash Management
The Fidelity Investments Cash Management account offers a convenient way to store money that you need access to on short notice. It also provides a convenient way to send money to your Fidelity investment account.
The Fidelity Cash Management account isn't a traditional bank account.
Instead, Fidelity puts customer deposits at multiple banks on your behalf and manages the movement of money between those accounts as needed.
You don't interact with the banks that are partnered with Fidelity
One benefit of this is that you get up to $1.25 million in FDIC protection on funds in the account. You also get standardized, low fees for the account's services.
There are no monthly maintenance fees, and no ATM fees in the US or overseas. You will be charged a 1% foreign transaction fee if you use your debit card to make a purchase overseas.
First Republic Bank ATM Rebate Checking
The ATM Rebate checking account from First Republic Bank offers ATM fee reimbursement for ATMs across the globe.
It also offers the accountholders the chance to earn some interest.
The main downside of the account is that you must keep a large balance in your account to avoid a hefty monthly fee.
To earn interest and avoid a monthly fee, you must keep at least $3,500 in the account. If you have less than $3,500 in the account, you'll be charged a $25 monthly fee.
If you can maintain the minimum balance, you won't have to worry about any fees, even if you use the account while overseas.
HSBC Premier Checking
The HSBC Premier checking account is only available to customers with a significant relationship with HSBC.
To qualify, you'll need to maintain a $100,000 balance in HSBC deposit and investment accounts.
If you fail to meet that requirement, you may still be able to open an HSBC Premier checking account, but you'll pay a $50 monthly fee.
Assuming you can qualify for the account, you'll get a bevy of services that are valuable to overseas travelers. You can use any HSBC ATM worldwide, and most won't charge a fee. You'll also get access to deposit accounts in multiple currencies, and have the freedom to move money between them easily.
While you're traveling, you'll have the option to contact HSBC International Services. This special helpline offers priority service and emergency financial support to travelers. This benefit can give you peace of mind, knowing that you'll have access to financial help if you run into an emergency.
---
How Different Types of Transactions Work
There are a few common types of transactions that you can make using your checking account while you are overseas.
Foreign debit card transactions
You can use your debit card to make purchases at stores anywhere in the world, just like when you are in the United States. MasterCard and Visa especially are accepted worldwide, so you won't have any trouble using your card at most merchants that accept cards.
Depending on your bank, you may have to pay a fee for foreign debit transactions.
Usually, this fee will be a small percentage of the transaction, or less commonly a flat amount.
Foreign ATM transactions
If you're in the U.S., you can use your debit card to visit an ATM to withdraw cash.
You can visit an ATM that is operated by your bank or by another bank, however, using another bank's ATM may incur fees.
Similarly, you can visit any ATM overseas and use your debit card to make a withdrawal. The fees that apply will depend on both your bank and the ATM owner.
You'll have to pay whatever fee is imposed by the owner of the ATM, no matter what. Your bank might also impose a fee to use an overseas ATM unless it is part of its own network.
Some banks don't charge fees to use another bank's ATM, even if it's overseas. Your bank might also refund ATM fees charged by ATM owners, paying you back for any fees you incur.
Currency conversion
One thing that's involved in any overseas card transaction is currency conversion. If you use your card in the UK you won't be paying in dollars, you'll be paying in pounds.
Your bank will have to convert your dollars into pounds when you use your card to make a transaction in pounds.
Currency conversion rates change regularly, so you'll have to know how your bank will calculate the conversion on your behalf.
Usually, your card issuer will use the conversion rate that they set either the day before or day of the transaction.
Sometimes, you'll have to pay a fee for this service.
You can also lose out if your making purchases in a currency that are value is fluctuating. You may find that the conversion rate your card offered is worse than expected because it is using yesterday's rate.
Knowing what to expect can help you avoid expensive currency conversion surprises.
---
What to Look for in a Checking Account
There are a few things to look for when choosing a checking account, no matter what you plan to use it for.
International travelers will want to look for some specific features in a certain priority.
Foreign ATM fees
Many countries have far fewer credit cards than the U.S., so cards might not be accepted everywhere overseas.
Even highly developed nations may still use cash for the vast majority of transactions.
That means having a way to get cash when you need it is especially important when you're overseas. You want to choose a checking account that is part of an international ATM network.
At the very least, choose one that won't charge you fees to use a foreign ATM.
ATM refunds
Ideally, you'll want to find a checking account that offers ATM fee refunds.
Even if your bank is part of an international ATM network, you'll inevitably find yourself needing to use an ATM outside that network.
Knowing that you'll get reimbursed for ATM fees can make reduce the stress of needing to find the right ATM to use.
Monthly fees
Though accounts that cater to international travelers tend to be premium accounts and charge premium fees, there are some no-fee options out there.
At the very least, look for an account with a fee-waiver requirement that you can meet.
Overseas living and traveling are already expensive, and paying a monthly maintenance fee will just make it more expensive.
Foreign transaction fees
If you travel regularly, you don't want to pay a fee just for making a purchase in a foreign currency.
Look for a card that doesn't charge any foreign transaction fees or take a cut when converting from U.S. dollars to the currency of your transaction.
Consider a travel credit card
If you're a frequent traveler consider applying for a no foreign transaction fee credit card.
Many credit cards offer this benefit to entice customers, and credit cards offer much better consumer protections than debit cards.
Another benefit is that credit cards usually offer rewards or cash back, letting you earn some money while you make purchases.
---
Conclusion
Handling money overseas can be difficult and expensive, but having the right bank account can make it much easier.
If you live overseas or travel a lot, make sure to choose a bank account that caters to customers overseas.