Fidelity Cash Management Checking Account 2023 Review
Learn about the benefits and fees of the Fidelity Investments Cash Management Account and compare it to the best checking accounts from online banks.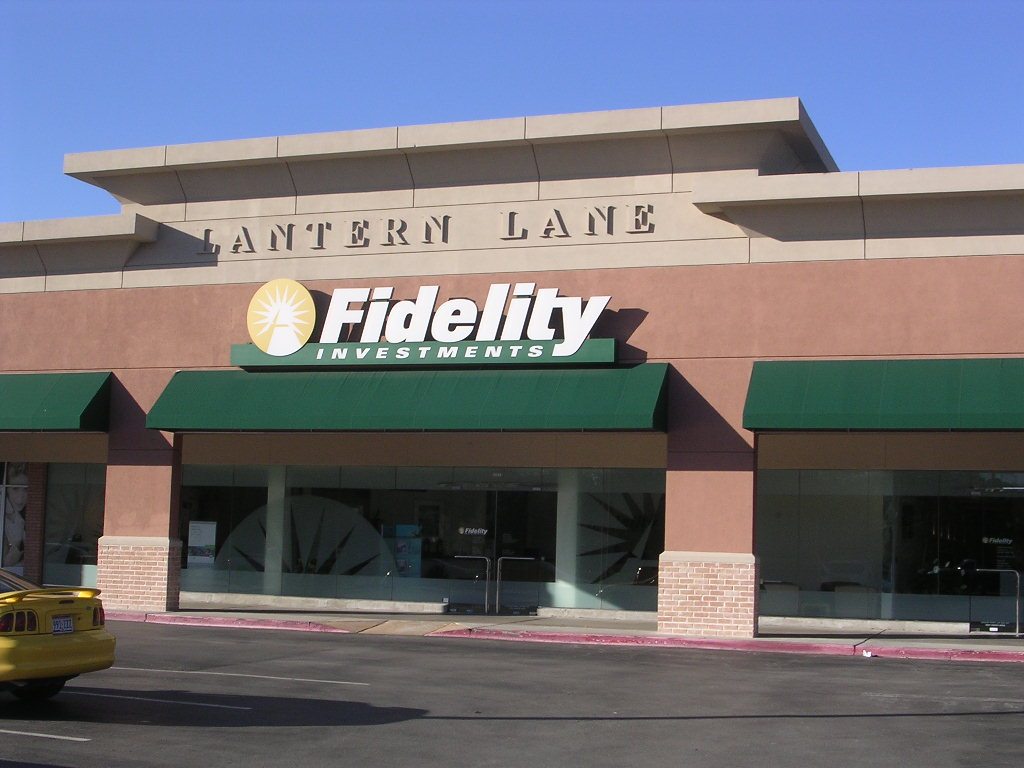 Fidelity Investments
Fidelity Investments is one of the largest mutual fund firms in the world with more than $2 trillion under its management.
Fidelity's customers can open brokerage accounts to invest in mutual funds, stocks, bonds, and more.
To help its customers manage their money, Fidelity also offers the Fidelity Cash Management account. It functions much like a checking account but brings a variety of perks to account holders.
In this review, find out whether this is a good choice as your main checking account and compare it to other options that are available.
Safety of a Savings Account with the Flexibility of a Checking Account
Fidelity Investments Cash Management Account Pros & Cons
Pros
Cons

No monthly fee
Unlimited ATM refunds
Increased FDIC insurance coverage
Mobile apps available

Few physical locations
Very low interest rate
Though it might seem like it, the Fidelity Cash Management Account is not a typical bank account.
Instead, it is a special type of deposit account that is designed to serve your short-term spending and investment needs.
When you invest money in stocks, bonds, mutual funds, and other financial products, you can't access the money right away. It can take days to sell the investments and have the money appear in your account.
On top of that delay, you might not get all the money you put into the investment back when you sell it. If you bought a stock and the value of that stock has dropped, you'll get less money back than you started with.
Because Fidelity specializes in investment accounts, it wanted to provide an option for customers who need to keep a portion of their money safe and easily accessible.
The Cash Management Account is technically a brokerage account. Despite that, it combines the best features of checking and savings accounts.
Like a savings account, you can earn interest on the balance of your account. Like a checking account, you get a debit card you can use to spend money in the account. You also get free checks that you can use to draw from the account.
Extra deposit insurance
One priority of the account is to keep your money safe. To do that, it insures balances up to five times larger than normal banks do.
The Federal Deposit Insurance Corporation (FDIC) was founded in the wake of the Great Depression. It's goal is to improve confidence in the banking system.
It insures balances of up to $250,000 in accounts at insured banks. If the bank is unable to return the money you've deposited, the FDIC will return it to you, up to the limit.
The Fidelity Cash Management account insures up to $1.25 million through the FDIC. It does this by automatically splitting your balance among up to five different banks.
If you have a large sum of money you want to keep safe, but that you want to have access to, this account is a great choice.
Unlimited ATM Fee Refunds, Including International ATMs
Like a checking account, the Fidelity Cash Management account offers a debit card you can use. You can use the card to make purchases at stores that accept cards, or you can use it to withdraw cash from ATMs.
You can use your debit card to make a withdrawal from any ATM in the United States without any fees from Fidelity.
If the owner of the ATM charges any fees, Fidelity will reimburse them the next day. That means you won't have to pay for the privilege of accessing your own money.
If you're a frequent traveler, you can also use the debit card at ATMs outside the country. Fidelity will reimburse fees charged by foreign ATMs as well, minus a 1% currency exchange fee.
Keep Your Money Properly Allocated Using Cash Manager
If you're investing your extra money in stocks or bonds, one important thing to keep in mind is your asset allocation.
Asset allocation is the percentage of your money that you keep in high-risk investments, like stocks, as compared to low-risk investments, like bonds. The amount of cash you have is also part of your asset allocation.
Because Fidelity is an investment company, it wants to help its customers maintain their desired asset allocation.
The Cash Management account comes with a feature called Cash Manager, which is designed to do just that.
When you open the account, you'll tell Cash Manager what your target maximum and minimum balances for the account are. You'll also set up a hierarchy of accounts that you can use to fund the Cash Management Account.
When you reach your maximum target balance, you'll be automatically alerted. You can then decide how to move or invest the excess cash.
If you reach the minimum balance, Cash Manager will automatically move money from your designated accounts.
You can sign up for overdraft protection for your Cash Management Account. If you do and you overdraw your account, Cash Manager will pull money from your designated accounts to cover the spending.
This system of alerts and automatic transfer will make it easy to ensure you have sufficient money in the account at all times.
ATM Access
The Fidelity Cash Management Account gives you the flexibility to use any ATM in the world.
Fidelity will never charge a fee when you use an ATM in the United States. On top of that, it will refund any fees that you incur, without limit.
That fee reimbursement also applies to ATMs outside the US. However, Fidelity will charge a 1% currency conversion fee on ATM withdrawals from foreign ATMs.
These features make the account a good choice for people who like to use cash on a regular basis.
Interest Rate Not as High as Online Banks
The Fidelity Cash Management Account functions like a checking account
but has many of the features of a savings account. One of these features is the ability to earn interest on the account's balance.
There are two interest rates that you can earn, depending on the balance of the account.
Accounts with a balance of less than $100,000 will earn the lower available interest rate. Accounts with a balance of $100,000 or more will earn a higher interest rate.
Regardless of your balance, the rate beats the rate offered by many large bank chains.
However, online banks tend to beat the interest rates offered by Fidelity without much trouble. If you're primarily concerned with earning interest, you might want to choose another account.
Minimum Deposit and Monthly Fee
It's easy to open and use the Fidelity Cash Management Account thanks to its lack of a minimum deposit requirement.
No matter how much you have to put in the account, you can open the account. You can add more later, or withdraw your initial deposit since there's no minimum balance to maintain either.
Once you've opened the account, there is no monthly fee to pay. That lets you keep your money in the account and working for you.
Other Fees
The Fidelity Cash Management Account aims to provide a flexible and low fee experience. There are no ATM fees, monthly fees, or other fees that are common to checking or savings accounts. That makes it a good choice for fee conscious consumers.
Fidelity Cash Management Account Fees
| Type | Fee amount |
| --- | --- |
| Monthly Maintenance Fee | $0 |
| Out-of-Network ATM Fee | $0 |
| Overdraft Fee | $0 |
| Returned Item | $15 |
| Stop Payment | $15 |
| Incoming Domestic Wire Transfer | $10 |
| Incoming International Wire Transfer | Up to 3% |
| Cashiers Check | $10 |
Convenience
The convenience of the account is one of the main reasons to open a Fidelity Cash Management Account.
You can use any ATM in the world and the only fee you'll have to pay is a 1% fee for withdrawals made in foreign currencies.
You can also use the debit card provided to make purchases anywhere that accepts cards. As a bonus, people who prefer checks will be happy to note that the account offers unlimited free checks.
Another convenience feature is mobile banking services. You can log in to your account from your phone to view your balance and transaction history. You can also set up transfers, alerts, or deposit checks, all from your smartphone.
The Cash Management Account also offers bill pay service. Just tell Fidelity how much money you owe, and who to send it to.
Fidelity will transfer the money electronically, or fill out a check for you. That saves you the trouble of writing checks and mailing them each month to pay your bills.
How Does It Compare?
Because the Fidelity Cash Management Account combines features of checking and savings accounts, it's difficult to compare to accounts offered by most banks.
One thing to keep in mind is that each bank excels at different things. Some banks are great at service while other banks offer less interaction, but low fees.
Online banks excel at offering high interest rates and low fees. What kind of experience you're looking for depends on your preference, so make sure to consider your options.
Some factors to keep in mind when comparing accounts are:
Fees
ATM access
Minimum deposit requirements
The Final Verdict
The Fidelity Cash Management Account is a unique account. It combines features of checking and savings accounts.
If you already work with Fidelity for investing, it's a great account to have because it lets you keep your finances centralized.
If you don't have a Fidelity account already, it can still be a good choice due to its flexibility and unique combination of features. However, if you're seeking higher checking rates, consider online banks instead.
Compare Best Accounts Now