Which Credit Cards Are Most Accepted Worldwide?
Find out which credit cards are the most accepted worldwide so that you won't have trouble paying for a purchase when you travel internationally.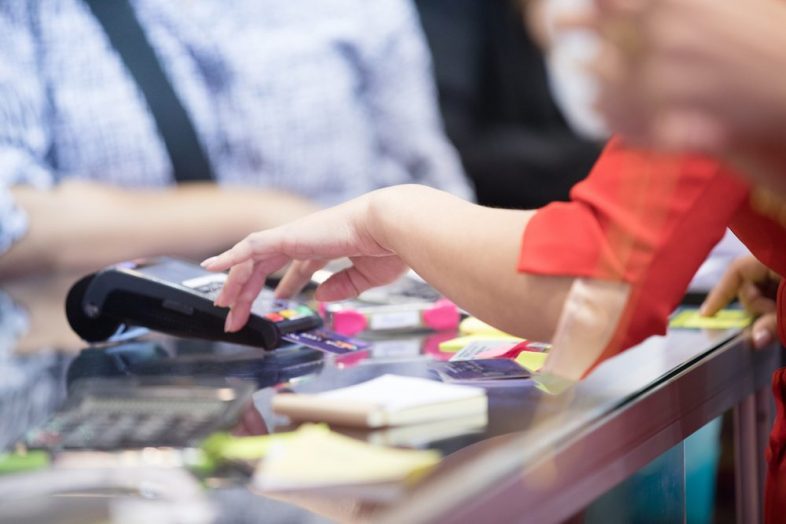 If you're looking for a credit card that is most likely to be accepted wherever you are in the world, your best choice is a credit card that carries the Visa or MasterCard logo.
We compared the merchant acceptance of the four major global card payment networks — American Express, Discover, MasterCard, and Visa — and found that Visa and MasterCard have the highest number of merchants on their networks. 
Most of the businesses that you encounter overseas will accept these two types of cards.
American Express cards are also accepted by businesses, but it is less common.
Relatively few international businesses accept Discover cards, so they're not a great choice for travelers. The exception to this is in China, thanks to an agreement between Discover and China UnionPay.
Global Card Acceptance Network Data
| Card network | Number of merchant locations worldwide | Number of countries and territories |
| --- | --- | --- |
| Visa | 44 million | 200+ |
| MasterCard | 37 million | 210+ |
| American Express | 31 million | 130+ |
| Discover | 30 million | 185+ |
How We Got the Data
We found the majority of the information above from the company websites directly. In key documents and filings, the companies boast about the size of their networks and the countries and territories in which they operate.
They offer fact sheets, key statistics, and access to corporate filings the contain such data.
However, it is important to note that the numbers are changing constantly and the figures may be accurate this year, but not the next. Fortunately, these fluctuations don't have a major effect on our findings.
Visa
Visa Inc. is a California-based company that was founded in 1958.
In 2015, Visa processed more than 100 billion transactions worth a combined $6.8 trillion.
This makes it the second-largest card payment network in the world, just behind China UnionPay. In total, its network can handle up to 30,000 transactions simultaneously and makes 100 billion computations per second.
Every transaction on Visa's network is checked for more than 100 fraud-detection parameters. This lets Visa detect illegal activity and make sure the use of its cards is legitimate.
Visa has issued more than 2.45 billion debit and credit cards that are in active circulation.
MasterCard
MasterCard, founded in 1966, is a New York-based financial company.
It was one of the groups behind creating the prepaid debit card, which served unbanked consumers.
In 2016, MasterCard had 1.63 billion cards in circulation. Nearly $3.6 trillion worth of transactions were made using its network.
Is Mastercard accepted everywhere? Mastercard has similar acceptance rates to Visa. It has a slight edge in the number of countries where it is accepted.
American Express
American Express was founded in 1850 and has, for a long time, billed itself as a premium card issuer.
Compared to MasterCard and Discover, it has issued far fewer cards and is accepted in far fewer locations.
American Express's business aims to make up for this by charging a premium for its cards and offering a premium customer experience.
Unlike MasterCard and Visa, American Express operates the payment network and does the actual lending on its credit cards. MasterCard and Visa simply operate the payment networks, letting other lenders issue cards.
As of 2015, American Express had 117.8 million cards in circulation and processed just over $1 trillion in transactions.
The fewer number of merchant locations is likely a combination of the higher fees that Amex charges retailers and the low number of cardholders.
Discover
Like American Express, Discover both runs the card network and makes the lending decisions on its cards. It is the youngest major card network, with the company having been founded in 1985.
Over the years, Discover has made waves with unusual practices and innovations. Its first card charged no fee and offered a higher than usual credit limit. It was also one of the first cards to offer cash back on purchases.
Discover boasts just 44 million cardholders, making it the smallest of the four main card networks.
Its customer made $312 million in purchases across nearly 6 million transactions in 2015. Despite its low cardholder numbers, Discover is widely accepted in the U.S.
This number is misleading, as Discover is not accepted in most businesses you'll encounter overseas. However, if you are visiting China, a Discover card can be good to have.
Discover has an agreement with China UnionPay, the country's largest card network.
You can use Discover card on China UnionPay's network, so most merchants in China will accept Discover cards. Outside of the U.S. and China, very few businesses accept Discover.
Why is Card Payment Network Important?
You may have noticed that we're focusing on card networks, rather than individual cards.
This is because the card network is what matters when it comes to acceptance.
It doesn't matter whether you have a basic credit card from your bank or a top-tier travel rewards card like the Chase Sapphire Preferred if both are on the Visa network. Any merchant that accepts Visa will accept both cards just the same.
In fact, Visa and MasterCard do not issue cards themselves.
Instead, they have agreements with lenders and banks. When a company wants to offer a credit card, it works with Visa or MasterCard to make sure its card will work on one of the networks.
The card network operators make money by charging fees to merchants when they accept credit card payments.
These fees are usually a flat amount plus a percentage of the transaction.
For example, if you make a $100 purchase on your card, the merchant may pay $0.15 plus 2.5% of the purchase amount, for a total of $2.65.
Pay attention to the logo of the payment network on your card, rather than the actual card, when wondering where it will be accepted.
What to Look for in a Credit Card with Worldwide Acceptance
There are two things to look for when you need a card for international travel.
No foreign transaction fees
When you travel you'll probably be in a country that does use U.S. dollars as the currency.
Many card issuers will charge you a fee for purchases made in a currency other than the U.S. dollar.
If you are planning to travel, look for a card that won't charge a foreign transaction fee. Typically, the fee is 3% of the amount of the purchase made internationally.
EMV chip
Though most card transactions in the U.S. might be done by swiping your card, other countries don't rely on swiping. Instead, they tend to use EMV chip technology.
This technology is more secure than magnetic stripes, which has led to wide adoption overseas. U.S. companies are catching up, but many card issuers still provide cards without a chip.
Some overseas businesses won't accept chip-less cards, so make sure yours has a chip before you travel.
Best Visa Card for International Travel: Chase Sapphire Reserve
The Chase Sapphire Reserve the Chase's most premium travel card. It is a rewards card designed to appeal to people who travel on a regular basis.
You can redeem 100 points for $1. If you redeem the points towards travel, 100 points become worth $1.50. That means you can get up to $750 as a sign-up bonus.
The card does charge a $550 annual fee but makes up for it in many ways.
It offers a $300 annual travel credit that you can put towards airline fees, such as bag-check fees. You can also get an application fee credit every four years for the Global Entry, NEXUS, or TSA Precheck programs.
When you're at the airport, you get access to luxury lounges and special car rental privileges.
You also automatically receive travel insurance and protections from Chase.
You can earn 3 points per dollar spent on travel and dining and you'll pay no foreign transaction fees.
That lets you earn towards your next trip while you're already traveling. You can transfer points to Chase's partners so you can use whatever loyalty program you'd like to book your travel.
Conclusion
Finding the right card to use overseas can be hard. The best advice is to always carry more than one type of card. Also, try to make sure your cards don't charge foreign transaction fees so you're not paying more than you need to.