Capital One Business Basic Checking Account 2023 Review
Our review of the Capital One Business Basic Checking Account looks at the fees, services, and features before you consider it to help manage business finances.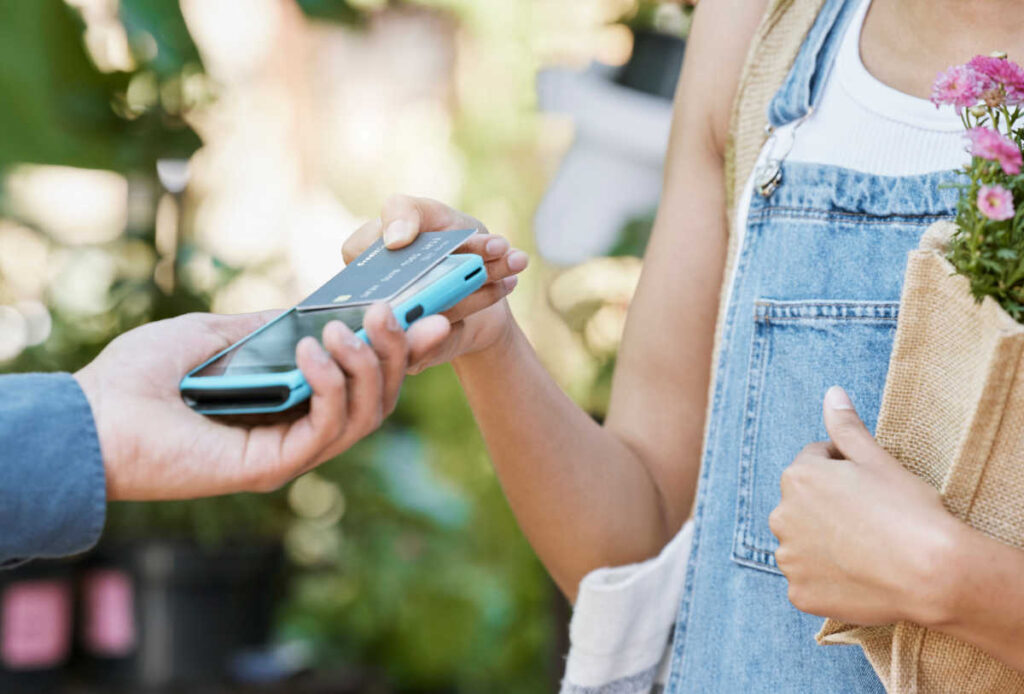 A checking account is a powerful tool for a business owner. It allows you to consolidate all of your business's financial activity in one place. This way, you can get quick insights into how your business is performing financially.
Unfortunately, many business owners mix their personal and business transactions in a personal checking account. This makes for messy data when trying to understand a business's finances.
Opening a business checking account allows you to separate these transactions. Business transactions can be made in a business account and personal transactions in a personal account.
This practice could help protect a business owner's personal assets as long as the business is properly structured.
Finding the right business checking account takes time. Each bank may have multiple options to choose from. Each account has a different fee structure meant to attract varying types of businesses.
You may wonder if the Capital One Business Basic Checking Account is a good fit for your business. Our review covers the most important features and details of the account to help you decide.
Capital One Business Basic Checking Account Pros & Cons
Compare Business Checking Options
See the other great options available for your business checking needs.
$15 Monthly Service Fee
The Capital One Business Basic Checking Account charges a $15 monthly service fee. This fee is waived if your prior 30 or 90-day balance averages $2,000 or more.
Unlimited Free Digital Transactions
Capital One states you get unlimited digital transactions with no transaction fees. The bank does not disclose any in-person transaction fees on its website.
$5,000 in Free Cash Deposits per Month
Each month, you can deposit up to $5,000 in your Capital One Business Basic Checking Account with no fees. After that, you must pay a $1 fee for each $1,000 in excess cash you deposit.
Other Account Fees to Consider
Capital One does not have a long list of fees when it comes to business banking because many services (that you might find with other business checking accounts) are not available.
The only other pertinent account fees are:
Domestic incoming wire transfers: $15
Domestic outgoing wire transfers: $25
Foreign incoming wire transfers: $15
Foreign outgoing wire transfers: $40
Other Features of the Capital One Business Basic Checking  Account
As an account holder, you get access to Capital One's free overdraft protection. You must link a Capital One business deposit account to access this feature.
This account comes with free debit cards. The bank does not specify whether this includes employee cards or not.
Capital One offers both online and mobile banking. These services include mobile check deposit and online bill pay.
How to Open a Capital One Business Basic Checking Account
The process of opening a Capital One Business Basic Checking Account depends on how Capital One classifies your application. 
Capital One asks you to start by filling out a simple form with basic information online. Then, Capital One informs you whether you can continue the process online or must visit a branch to open your account.
If you're ready to open an account, Capital One says you'll need the following information:
Personal information, including Social Security number
Contact information
Business address
Date the business was established
Business name and type of business
Signer's full name
Tax identification number of business
Ownership structure information
Number of employees
Percent ownership of the company
Annual gross revenue
In addition to this information, Capital One may request more documentation depending on your business ownership structure. 
Capital One says you should ask a branch associate for details. You may want to try calling before you head to the branch to avoid multiple trips.
Picking the Best Business Checking Account 
Your business should carefully consider which business checking account you end up opening. Picking the wrong account could be really inconvenient or result in significant fees.
Figuring out which business checking account is best for your business isn't difficult. You can start by evaluating your business's needs. Then, you can compare each potential account against that list of needs to choose the right fit.
Each business has unique needs, though. What's important to you may not be important to a different type of business.
First, you should evaluate some of the most basic aspects of a business banking relationship. Figure out the following statistics:
Average monthly cash deposits expected
Average monthly transactions expected
Average monthly minimum balance expected
This information can help you estimate whether you'll have to pay a monthly maintenance charge. It also covers cash deposit fees and monthly transaction fees if you exceed the free limits provided by a checking account.
A wide variety of other factors could play an important role in your decision. Here are a few ideas to help.
Monthly maintenance fees
Business checking accounts typically charge monthly maintenance fees. In rare exceptions, an account may not have this type of fee. No-fee accounts usually have minimal features. Free transactions or cash deposits are also minimal.
Minimum requirements to waive maintenance fees
In some instances, a bank may offer a way to waive a monthly maintenance fee. This usually requires you to keep a minimum balance or maintain an average collected balance amount for the month.
Other banks may allow you to get the fee waived if you use their merchant services provider or have other accounts with the bank.
Monthly free transactions and excess transaction fees
Business checking accounts may give customers limited free transactions each month. Once the limit is exceeded, business owners have to pay a per transaction fee.
Some banks count all types of transactions toward this limit. Others may only include certain transaction types.
In rare cases, you may find business checking accounts that offer unlimited free transactions.
Monthly free cash deposits and excess cash deposit fees
Most business checking accounts charge for depositing cash. However, you often get a free cash deposit allowance each month. After you exceed the deposit, expect to pay $0.50 or less per $100 deposited.
Wire transfer costs
Some banks charge a significant fee for wire transfers. Others may offer a few free wire transfers per month.
Understand what type of wire transfers your business makes and the monthly quantity. Then, compare that to the fee schedule to estimate wire fees.
Bank branch hours and locations
If you plan to visit a branch to conduct your banking, branch locations and hours are key. Look for a bank close to your workplace or home. Ideally, it should be open when you're traveling near it.
ATM fees and locations
Businesses that use ATMs will want to understand the associated fees and where to find fee-free ATMs.
Convenience features
Convenience features can make your business run smoother. Online and mobile banking allow you to complete tasks at home or work rather than at a branch. These features could include mobile deposit, bill pay, and the ability to initiate bank transfers digitally.
Card payment processing fees
A bank may offer a payment processing solution that lets you get funds quickly deposited to your business checking account. Understand the fees charged for this service. 
Software integration
Automatically importing information is a significant convenience most business owners will want. Banks that integrate with your accounting and other business software can save you time and reduce errors. 
Other banking products and services
Banks offer several products and services other than checking accounts. Other account types, loans, or services may take higher priority. 
In these cases, it may be worth evaluating those other features first. 
Then, you can choose a checking account from that bank if you want all of your business banking at the same bank.
Other Capital One Business Checking Accounts to Consider
Capital One offers another business checking account called Unlimited Checking.
Capital One Business Unlimited Checking
This higher-level business checking account has a $35 monthly service fee. It can be waived by holding a prior 30 or 90-day balance average of $25,000 or more.
This account doesn't charge for cash deposits. Businesses that plan to deposit more than $40,000 per month are not suitable for this account, though.
The Unlimited Checking Account offers free incoming domestic wire transfers. You also get five free outgoing domestic wire transfers each month. 
Additional outgoing domestic wire transfers cost $25 each. International wire transfers cost $15 per incoming wire and $40 per outgoing wire.
As an Unlimited Checking Account holder, you get up to 2 Basic Checking Accounts for free with no monthly service fee.
Final Verdict
The Capital One Business Basic Checking Account may be a good fit for small businesses. In particular, it may work for those that don't want to worry about monthly transaction fees for digital transactions. 
The account does charge a $15 monthly service fee. Thankfully, it's relatively easy to get waived with a $2,000 average 30-day or 90-day balance.
Unfortunately, the bank isn't fully transparent. It does not offer a full fee schedule online. Additionally, you may have to visit a branch to open an account. Even with these downsides, it's an account for small businesses to consider.