Chase Business Complete Banking Account 2023 Review
Our review of the Chase Business Complete Banking account looks at the checking account's fees, features, and tools to help you manage your business finances.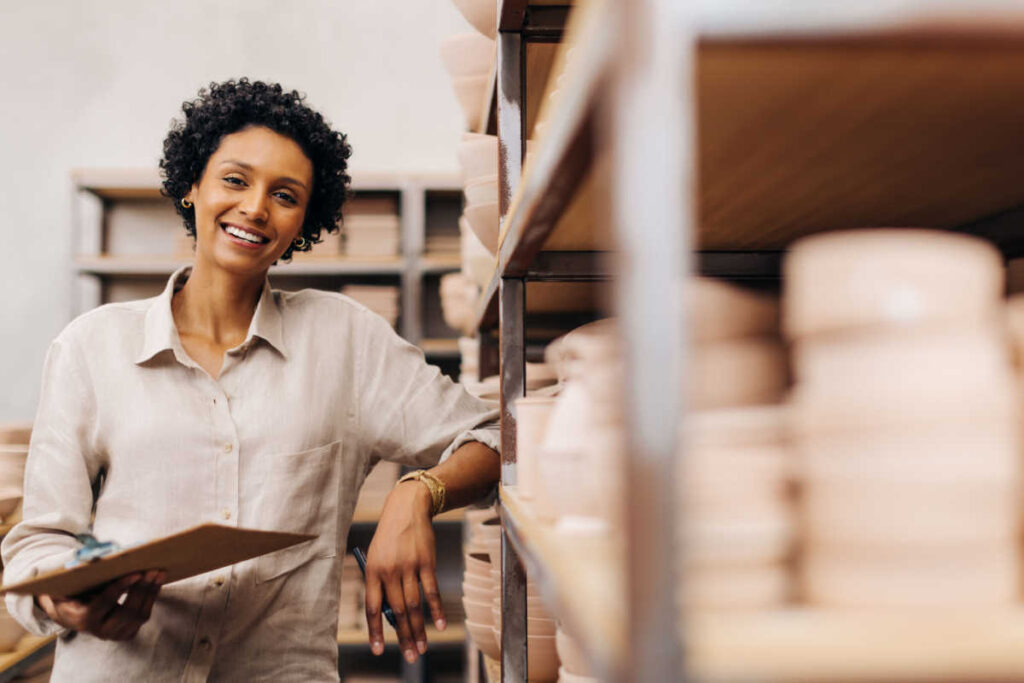 As a business owner, it's imperative to keep your business and personal finances separate. If you don't keep your finances separate, someone may be able to come after your personal assets when suing your business.
As long as your business is structured properly, keeping finances separate may legally protect your assets should your business get sued.
Business checking accounts often have different benefits and drawbacks than personal checking accounts.
Understanding how a business checking account works before signing up can help you ensure it's a good fit.
Chase is one of the larger banks in the United States. They offer three business checking accounts.
Businesses just getting started or those that don't have many monthly transactions may prefer Chase's lowest monthly fee business checking account. Here's what you need to know about the Chase Business Complete Banking account.
Chase Business Complete Checking Account Pros & Cons
Compare Business Checking Options
See the other great options available for your business checking needs.
Waivable Monthly Service Fee
The Chase Business Complete Checking account charges a $15 monthly service fee. Thankfully, you can get this fee waived by completing one of several conditions set by the bank. These conditions include:
Keeping a $2,000 minimum daily balance in the account
Making a minimum of $2,000 of net purchases on a Chase Ink Business card or cards
Making a minimum of $2,000 of deposits through Chase QuickAccept or other qualifying Chase Payment Solutions transactions
Providing proof of military status
Having and linking a Chase Private Client Checking account to the Chase Business Complete Checking account
Most businesses should be able to meet at least one of these criteria easily. The key is not accidentally forgetting to meet at least one requirement during each monthly period.
20 Free Monthly Transactions
This Chase business checking account allows unlimited transactions for the following transaction types:
Electronic deposits and deposited items
ACH and ATM transactions
Chase QuickDeposit
Debit card purchases
Internal transfers
Some transactions do offer a limited number of free monthly transactions before a fee kicks in. These include paper checks written on the account and deposits and withdrawals made with a teller.
Up to the first 20 of these transactions are free each month. Starting with the 21st, each additional transaction includes a $0.40 fee per transaction.
$5,000 of Free Cash Deposits per Month
The first $5,000 of cash deposits each month with your Chase Business Complete Checking account do not incur a fee.
After the first $5,000, you must pay $2.50 per $1,000 for night drop, post verification, and immediate verification cash deposits.
Dual pouch plastic bag deposit fees vary based on the bags selected.
Cash deposits at ATMs, coin roll orders, and currency strap orders have no charge.
Other Account and Service Fees - Chase Business Complete Checking
| Type | Fee |
| --- | --- |
| Non-Chase ATM | $3 inside the US and $5 for withdrawals outside the US |
| Foreign exchange rate adjustment | 3% of withdrawal amount after converting to USD |
| Rush card replacement | $5 |
| Overdrafts | $34 per overdraft starting with the first transaction that overdraws your account by over $50 |
| Domestic incoming wire | $15 - If it was originally sent with the help of a Chase banker, using Chase.com, or Chase Mobile, then $0 |
| Outgoing domestic wire sent with help of a banker | $35 |
| Outgoing online domestic wire sent using Chase.com or Chase Mobile | $25 |
| Outgoing international wire with banker assistance | $50 |
| Outgoing online international wire in USD using Chase.com or Chase Mobile | $40 |
| Outgoing online international wire in foreign currency | $5 or $0 if the amount is $5,000 USD or more |
| Money order | $5 per check |
| Cashier's check | $10 per check |
| Stop payment | $30 per request |
| Online or automated phone stop payment | $25 per request |
| Deposited item or cashed check returned | $12 per item |
| Debit card | $0 annual fee with no card limit per employee per account |
Chase QuickAccept charges fees for accepting payments based on how the transaction is completed. You pay 2.6% plus 10 cents per authorized transaction using the swipe, dip, or tap transaction methods. The fee increases to 3.5% plus 10 cents when card information is input manually or through payment link.
How to Open the Account
Opening a business checking account isn't the simplest task, but having the right information can speed up the process. Chase doesn't specifically list the information needed for their Chase Business Complete Checking account, but they provide general guidance for opening a business banking account.
You'll need your business's employer identification number (EIN). A FEIN, tax identification number, or Social Security number may also work.
You'll need to prove your own identity and your business's identity. This can be done with proper identification documents, such as a passport or government-issued ID card for yourself. 
Your business may need a DBA certificate, business registration, or business operating agreement. Any licenses you have could also help.
You'll want to bring a way to deposit funds for your opening deposit, too.
Privately held sole proprietorships, corporations, or LLCs managed by a single member or manager may apply online. Other businesses may need to apply at a Chase branch in person.
How to Choose a Business Checking Account
Choosing a business checking account is fairly straightforward. Unfortunately, finding the best option for your business can take some time.
Start by considering your business and what banking services it needs. You should know how much cash you plan to deposit per month, how many transactions you'll make in a month, and how much money you plan to keep in the account to cover a minimum daily balance amount.
Once you have this information, you can compare several business checking accounts to find the best fit for you.
Each business and business owner may have different priorities.
That said, most people will look at the following aspects and most pertinent business checking fees when evaluating a business checking account.
Monthly maintenance fees 
These fees are often higher with business accounts than personal accounts, so it's important to watch out for them. 
Minimum balance requirements 
You may be able to get a monthly maintenance fee waived with a minimum balance requirement or by meeting other benchmarks.
Transaction costs 
Consider how many transactions you need each month and see how much they'll cost with a bank's fee structure.
Cash deposit fees 
Consider how much cash you'll deposit each month and the cost based on the fee structure.
Wire fees 
If you commonly make wire transfers, carefully consider how much each type of wire transfer costs.
Branch locations and hours 
Make sure the bank has convenient locations that are open when you need to visit physical branches.
ATM network 
If you plan to take cash out at an ATM, check to see where ATMs are located and what fees are charged.
Convenience features 
Some business checking accounts offer convenience features, such as online banking and mobile check deposit, that make your life easier.
Payment processing options 
If you need to process credit card payments directly to your bank account, learn about the options and fees associated with them.
Tools and integrations 
Having a bank account that integrates with your systems, such as accounting software, can make life as a business owner much easier.
Other products and services at the bank 
You may want to open a less-than-optimal account at a bank that offers other top-notch products and services your business plans to use.
Could Another Chase Business Checking Account Be a Better Fit?
Chase offers a suite of business checking accounts. The Chase Performance Business Checking account or Chase Platinum Business Checking account may fit your business better. Here's a quick comparison of the three accounts.
The account highlighted in this article, the Chase Business Complete Checking account, is likely the best fit for smaller businesses getting started. It has the smallest minimum balance requirement to waive the monthly fee, but it also has the smallest monthly cash deposit limits.
Chase Performance Business Checking
You may want to consider the Chase Performance Business Checking account as your business grows. This account is for mid-sized businesses. It has a $30 monthly maintenance fee that can be waived with a $35,000 minimum combined average beginning-day balance.
This account allows 250 transactions per month for free, plus unlimited free electronic deposits and incoming wires. The free monthly cash deposit limit is higher at $20,000, as well.
Chase Platinum Business Checking
The next step up is the Chase Platinum Business Checking account. This account has a $95 monthly fee that can be waived with a $100,000 minimum combined average beginning-day balance. 
This account's free transaction limit increases to 500 per month. You also get unlimited free electronic deposits and income wires. The free monthly cash deposit limit is increased to $25,000 with this account type.
Final Verdict
The Chase Business Complete Checking account may be a good fit for small businesses that need a business account to keep business and personal finances separate. 
As long as the business doesn't plan to exceed in-person transaction limits or cash deposit limits before incurring fees, this account fills the basic needs of a checking account. Additionally, a business should ensure they can waive the $15 annual fee through one of the several ways the bank allows.