Citi Elevate Checking Account 2023 Review
We review the Citi Elevate Checking Account, which offers interest earnings and unlimited ATM fee reimbursements. Compare it to other online checking accounts.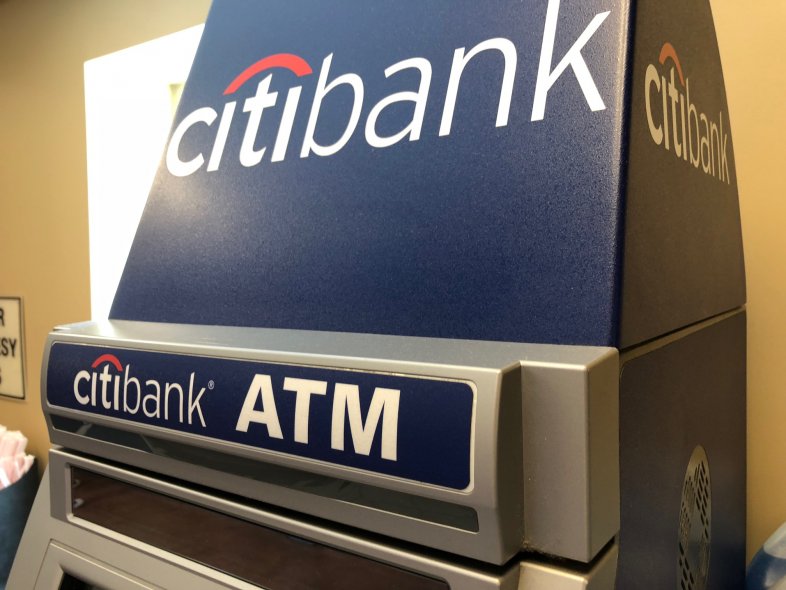 Are you on the search for a new checking account? Do you want an account with a major or nationwide bank?
If so, Citi's Elevate digital high-yield checking account might be exactly what you're looking for. 
With so many checking account options available, choosing the right one is easier said than done. But don't make the mistake of picking any random account. 
Some people mistakenly believe that all checking accounts are created equal. But while checking accounts all serve the same basic function, some accounts offer more bang for your buck. 
Here's a look at what to expect with a Citi Elevate checking account.
Citibank Elevate Checking Account Pros & Cons
Get Paid to Keep Your Money in the Bank
Most people associate interest and high-yields with a savings account. Opening a savings account provides a practical and typical way to grow your money. 
Yet, many checking accounts earn interest, too. These accounts are ideal if you keep a large sum in your account.
A standout feature of the Citi Elevate checking account is the opportunity to earn interest. But this isn't your typical interest-earning checking account. You'll earn a higher yield compared to other checking accounts, which provides a secondary means to get a return on your money.
If you normally keep a large balance in checking, it only makes sense to get paid for this. You'll receive a standard tiered rate based on your balance. So the more money you have in your account, the more you can earn.
Get Cash and Pay No ATM Fees
Do you live in an area without a Citi branch? If so, maybe you feel this account isn't the right match for you.
However, Elevate is designed with you in mind.
In fact:
This account is only available in markets that don't have a Citi physical branch.
Once you have an account, you'll receive a debit/ATM card to use for purchases and at ATMs.
Getting cash will require using a non-Citi ATM. And, of course, when you use an ATM owned by another bank, you normally pay ATM fees. 
Another huge benefit of the Citi Elevate checking account is that you receive fee-free access to over 60,000 ATMs across the country. And if you use an ATM outside of this network, Citibank will reimburse ATM fees paid within your statement cycle.
This is good to know. You can earn a high interest, plus save money on everyday fees. So even though you don't have access to a physical location, you'll always have access to your cash.
Enjoy the Option of No Monthly Fees
If you've had other checking accounts, chances are you're accustomed to paying a monthly service fee. 
Monthly service or maintenance fees are typically charge to cover the overhead cost of managing a customer's account. These fees vary depending on account features, but typically range from $5 to $25 a month. 
Citi Elevate is similar to other checking accounts, in that it also has a monthly service fee. If you open this account, you'll pay $15 a month to have the account. 
If you hate monthly fees, no worries. 
All you have to do is maintain a monthly average balance of $5,000 in your Elevate checking account and Citi will waive the monthly service fee.
Get Overdraft Protection and Save on Overdraft Fees
Another benefit of the Citi Elevate checking account is the option to link this account with your Citi savings account. And by doing so, you'll qualify for overdraft protection. 
Overdraft protection is a service that protects you from overdraft fees. An overdraft occurs when you use your Citi debit card or write a check, yet you don't have enough money in your account to cover the transaction. 
In this scenario, funds from your savings account automatically transfer to your checking account to avoid an overdraft. This program is called Safety Check. 
Under enrollment in Safety Check, you can also link your Citi money market account to your Elevate checking account. 
Another option is to enroll in Checking Plus. By doing so, you'll receive a revolving line of credit to use whenever you need extra cash.
As a bonus, you can link this line of credit with your Elevate checking account and use it for overdraft protection, too.
Other Fees Associate With Citi Elevate
You should also be mindful of other fees associated with Citi's Elevate checking account.
This includes a $12 deposit check return fee; a $30 stop payment fee; and if you don't enroll in overdraft protection, a $34 insufficient funds fee.
The good news, though, is that Citi doesn't require a minimum opening deposit to receive an interest checking account. Plus, you don't have to maintain a minimum monthly balance to keep the account. 
However, if you have a zero account balance for 90 days, Citi can elect to close your account.
It's also important to note that while this account does have check writing abilities, it doesn't come with a free order of checks. You'll pay a $10 fee for standard checks.
Citi's Convenient Digital Tools
This is a digital high-yield checking account, so Citi offers many tools for easier account management.
If you're busy and always on the move, it only makes sense to choose a checking account that lets you monitor your balance anytime, anywhere.
Here's a look at some of the digital features you can expect from Citi:
1. Monitor your account balance online
Once you have an account, enroll in online banking and manage your account from your computer or mobile device. There's also the option to download Citibank's mobile app. 
From here, you can see your account balance, transfer money, set up balance and payment alerts, and even deposit checks from your mobile device.
The ability to deposit checks is important since you can't visit a physical bank to deposit your paychecks.
2. Pay bills online
Citi also offers the convenience of online bill pay. You can have monthly expenses automatically deducted from your checking account. 
This is an excellent tool if you're busy because you don't have to worry about forgetting due dates. Timely bill arrivals benefit your credit score, and you'll avoid late fees.
3. Transfer money easily between friends
Not only can you move money between your Citi and non-Citi accounts swiftly and easily, opening a Citi Elevate account also allows you to use Zelle. This is a fast and simple way to send or receive money. 
You can send money to anyone in the U.S. who has a bank account. This comes in handy if you owe someone money, or if you're lending someone money.
Maybe you're splitting a dinner bill with family or friends.
If you don't have cash, you don't have to use an ATM. Simply open your mobile app and use Zelle to transfer the funds.
4. Get Citi Entertainment
If you enjoy different local experiences such as sports events, concerts, or eating out, as a Citi debit card (or credit card) holder, you'll have access to pre-sale tickets and other exclusive experiences with Citi Entertainment. 
This is an excellent way to buy tickets to your favorite events before they're available to the general public.
What to Look For in a Checking Account?
There's no denying the many benefits of a Citi Elevate checking account. But before you apply for any new account, it's important to shop around and compare your options. 
There are checking accounts designed for different needs, so you'll need to find one that's right for you. As you compare any checking account, it's important to know the monthly fee and other fees. You should also know whether an account earns interest.
Other questions to ask: Does the bank offer convenient, digital tools? If so, which ones? Does the account come with a debit card or ATM card? Does it have check writing abilities? Can I walk into a local branch? Can I easily access an ATM?
Doing your due diligence and researching is key to finding the right account. Or else, you'll get an account that doesn't meet your needs, and you'll find yourself shopping for a new account soon thereafter.
Final Verdict
Citi Elevate's checking account is worth consideration if you live in a market that offers this account.
It's also a great fit if you keep a large sum in your checking account since there's the ability to earn a higher yield. But make sure you're comfortable using digital banking tools such as mobile check deposit and online bill pay.
If you know that you won't keep enough in your account to earn a lot of interest "and" avoid the monthly maintenance fee, you can save money by opening a checking account that doesn't charge a monthly fee.
Perhaps an account offered by a bank in your local area. Also, you might pass on Citi's Elevate if you don't want to exclusively manage your checking account online.