CitiBusiness Streamlined Checking Account 2023 Review
Our review of the Citi Business Streamlined Checking Account analyzes the fees and perks most important to your business finances.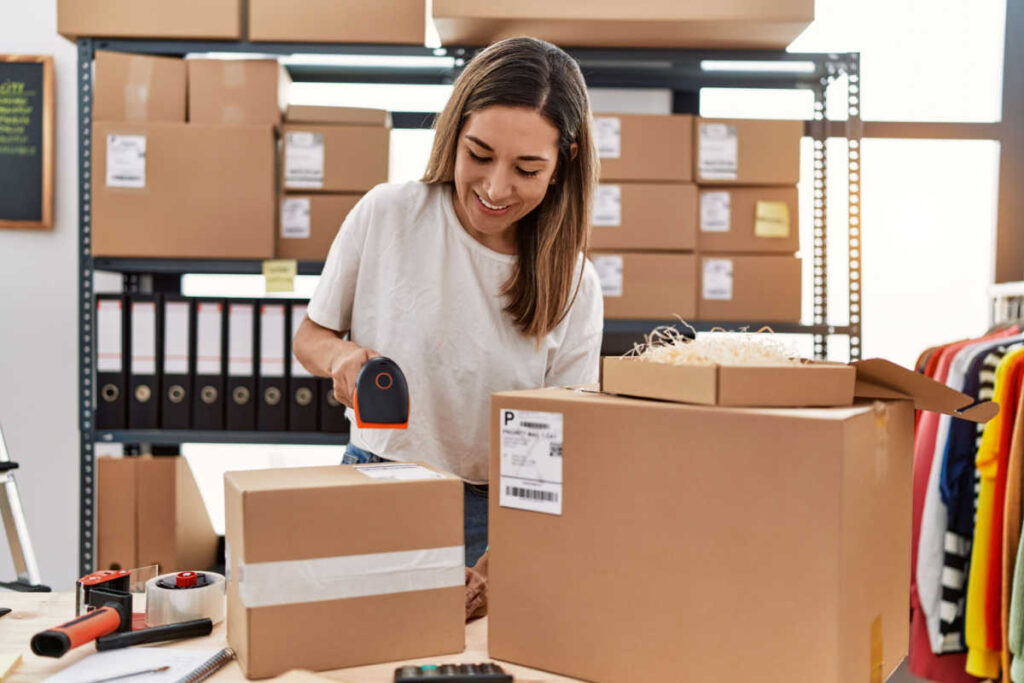 The CitiBusiness Streamlined Checking Account is one option to help you keep your business and personal expenses separate. 
This is important as it can limit your liability if your business is properly structured. It also helps you get a clear picture of your business's financial performance.
Here's what you need to know to see if this Citi checking account will be a good solution for your business's needs.
Note: Citi states fees for their accounts may change based on your location.The below fee information is based on accounts in Illinois zip code 60007.
CitiBusiness Streamlined Checking Pros & Cons
Compare Business Checking Options
See the other great options available for your business checking needs.
Monthly Maintenance Charge
The CitiBusiness Streamlined Checking Account requires accountholders to pay a $15 monthly maintenance charge. This charge can get waived if you carry an average collected balance of $5,000 or more.
The average collected balance is defined as an amount based on each day's end-of-day account balance.
250 Free Monthly Basic Transactions
Your business checking account includes 250 free basic transactions each month. You're charged $0.45 per excess transaction if you exceed the limit. Citi lists the following transaction types as those that will incur fees:
Checks paid
Deposit tickets
Deposited items
ACH debits
ACH credits
Some banks allow unlimited free transactions of some of these transaction types. This may make these limits feel restrictive with the Citi account.
$10,000 in Free Cash Deposits Per Month
You can deposit up to $10,000 of cash with no currency deposit fees with this account. Each $100 beyond the $10,000 limit incurs a $0.17 fee.
Other Service Fees - CitiBusiness Streamlined Checking
| Type | Fee |
| --- | --- |
| Checks or items incoming for payment against insufficient funds | $35 per item |
| Deposited check returned unpaid | $12 per item |
| Stop payment request | $35 per item unless done online, then $15 per item |
| Incoming wire transfer | $15 per item |
| Outgoing domestic wire transfer | $55 per item unless done online, then $17 per item |
| International outgoing wire transfer | $65 per item unless done online, then $27 per item |
| Wire confirmation | $5 per item |
| Official check | $10 per item |
| Money order | $5 per item |
| Night bag | $10 per bag |
| Lost night bag or night bag key | $45 per bag |
Other Features of the CitiBusiness Streamlined Checking Account
As a customer of the CitiBusiness Streamlined Checking Account, you get access to many banking features. 
CitiBusiness's online banking includes remote check deposit, positive pay, account reconciliation, and ACH origination. You can also manage user entitlement options to control access to the account. 
Online banking also allows you to download data for QuickBooks or other financial management software options.
The account comes with a debit card that gives you ATM access. You can also get debit cards for employees as long as they can have full account access.
You can choose to enroll in two types of overdraft protection. The first CitiBusiness Checking Plus, a revolving line of credit. The second is CitiBusiness Safety Check, which transfers funds from a linked account to your checking account to cover overdrafts.
Accountholders can use other services Citi offers. This includes lockbox services to collect mailed checks and credit card payments.
Zelle payments are available, allowing you to send, request, and receive money from others who have access to Zelle with no fee.
Citi partners with FirstData for merchant services. Merchant services allow you to accept payments from major credit and debit cards along with mobile wallets. 
You can set up merchant services for in-store, online, and mobile-based payments. These services charge a fee based on your agreement when setting up this service.
How to Open this Business Checking Account
Citi only allows you to open a business checking account by visiting a Citi banking branch. 
If you're ready to open a CitiBusiness Streamlined Checking Account, knowing what information you need can make sure you don't need to make another visit to finish the account opening process.
Citi requests the following:
Government-issued identification (driver's license or passport)
Business formation documents
In addition, you'll need a set of information for all individuals associated with the account. These individuals include:
Account signers
Authorized signers
Owners (both individuals and companies) that own 10% or more of the company
All personal investment company or business trust owners
Controlling people who have significant responsibility for managing the business
For each of these people, you'll need to provide the following information:
Name
Date of birth
Address (residential)
Citizenship status
Country of residence
Country of citizenship
Social Security number (SSN), Individual taxpayer identification number (ITIN), or government-issued identification for nonresident aliens
Percent of ownership of business
How to Choose the Best Business Checking Account for Your Business
Every business has unique needs. As a business owner, you need to prioritize those needs to find the best checking account. 
To start, make sure you understand the following key metrics that can impact the fees you pay with most business checking accounts:
How much cash you deposit each month
How many transactions you have each month
How much money you can hold to meet minimum balance requirements.
Think about other priorities your business may have, as well. Some businesses focus on non-fee factors, such as convenient bank locations and hours. 
Here are a few concepts you may want to prioritize when looking for a bank.
Monthly fees
Business checking accounts tend to charge a monthly fee. The amount varies by account type and can sometimes be waived.
Required minimum balances to waive fees
You may be able to meet requirements to waive your monthly fee. Often, this requires keeping a minimum balance in your account throughout the month. Some banks have larger requirements than others.
Number of free monthly transactions and excess transaction fees
You generally don't get unlimited free transactions. Learn the limit and fees for exceeding the limit.
Amount of free monthly cash deposits and excess cash deposit fees
Business checking accounts don't allow unlimited amounts of free deposits. Research the free cash deposit amount and fees for going over that amount.
Fees for wire transfers
If you send or receive wire transfers, understand the fees. Fees vary by account type, bank, and type of wire transfer.
Physical branch locations and hours 
The hours and locations a bank offers can make a huge difference in convenience. You may want to choose a bank close to your business or home.
ATM network and ATM fees
Consider how many ATM locations a bank has, where they're located, and any associated fees.
Convenience features
Convenience features help make banking easier. Online banking with mobile check deposit could help you avoid trips to the bank.
Payment processing costs
Banks often offer payment processing solutions so you can accept payments from cards directly to your bank account. Fees can add up quickly, so understand what this service costs.
Accounting and other software integration tools
Most banks allow you to integrate accounting and other business software with your bank account. This can save you and your employees time and potentially money, too.
Other loan, account, and service options
Banks offer other account types, loans, and services. You may decide it's easiest to use a bank with which you have these other services rather than looking for an ideal account.
Other CitiBusiness Checking Accounts May Work Better
Citi offers four business checking accounts, giving you three options besides the CitiBusiness Streamlined Checking Account:
CitiBusiness Interest Checking
CitiBusiness Flexible Checking
CitiBusiness Analyzed Checking
CitiBusiness Interest Checking Account
The CitiBusiness Interest Checking Account focuses on businesses that make less than 25 transactions per month and want to earn interest. This account has a $25 monthly fee that can be waived with a $10,000 monthly balance.
CitiBusiness Flexible Checking Account
This account doubles the free monthly transaction limit to 500 transactions. The monthly account maintenance fee increases to $25 and can be waived with a $10,000 monthly balance.
The free monthly cash deposits limit also doubles to $20,000.
CitiBusiness Analyzed Checking Account
The highest level account for businesses at Citi is the CitiBusiness Analyzed Checking Account. This account may work well for customers that keep large balances in their account that can help them offset fees.
This account's $24 monthly maintenance fee cannot be waived. It does not include any free transactions or cash deposits.
That said, the account allows you to get earnings credits to help offset your fees. These credits are based on your average collected balance and the 90-day U.S. Treasury Bill interest rate.
Final Verdict
Citi's CitiBusiness Streamlined Checking Account could be a good fit for small businesses that don't care about earning interest and don't have significant transaction or cash deposit needs. The account allows you to waive the monthly maintenance charge relatively easily with a $5,000 average collected balance.
The account has the standard features you'd expect from a business checking account. Unfortunately, fees can get out of hand quickly if you use the fee-based services Citi offers. This is the same experience you'll have with most banks, though.