Citizens Bank Clearly Better Business Checking Account 2023 Review
Our review of the Citizens Bank Clearly Better Business Checking account looks at the fees and features that could improve the way you manage business finances.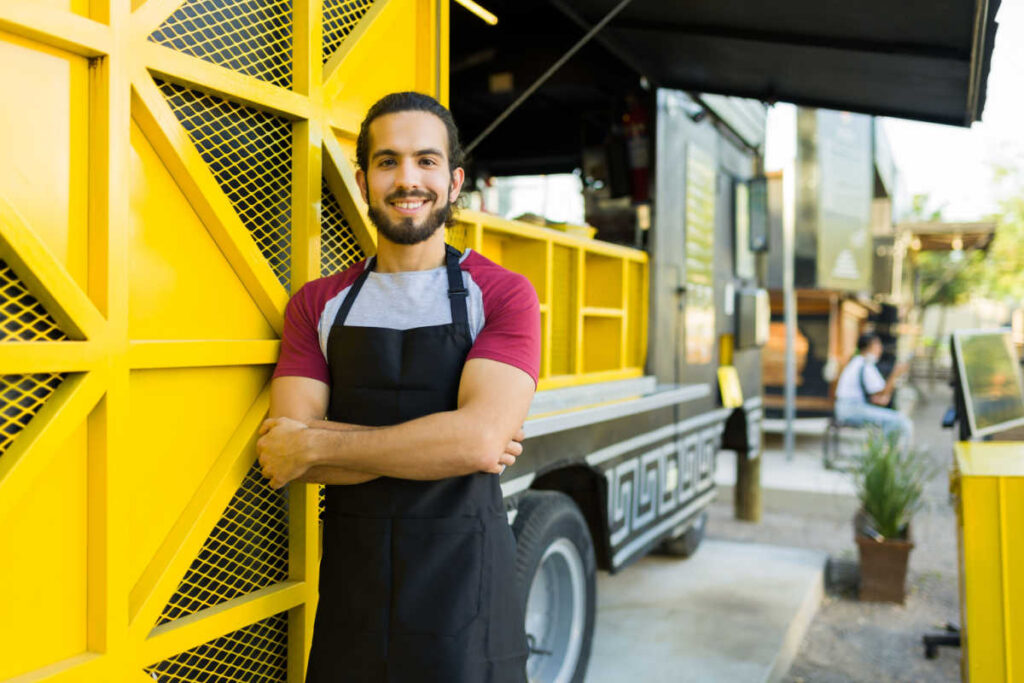 Businesses need a business checking account to keep personal and business finances separate. 
Doing so can give you an informed view of your business's finances. It can also protect your personal assets if your business is properly structured.
Finding an ideal business checking account requires work, though. You have to understand your business's needs and find an account that meets those needs.
To help you determine if the Citizens Bank Clearly Better Business Checking Account is a good fit, we've compiled the most important information about this account in our review below.
Citizens Bank Clearly Better Business Checking Account Pros & Cons
Compare Business Checking Options
See the other great options available for your business checking needs.
No Monthly Maintenance Fee
The Clearly Better Business Checking Account doesn't charge a monthly maintenance fee. This is rare for business checking accounts and can make your life as a business owner less stressful.
You don't have to worry about maintaining a minimum balance in the account or completing other activities to waive a maintenance fee. Instead, you can focus on optimizing your business rather than your bank account.
200 Free Transactions
Each account gets 200 free transactions each month. These include checks deposited, paid, or cashed. Each check deposited, paid, or cashed beyond the first 200 results in a $0.50 per item fee.
$5,000 in Free Cash Deposits per Month
This account comes with $5,000 in free cash deposits each month. Each $1,000 of coin and currency deposited beyond the $5,000 limit results in a $2.50 fee.
Other Service Fees - Citizens Bank Clearly Better Business Checking
| Type | Fee |
| --- | --- |
| Overdraft fee | $39 per item paid |
| Returned item fee | $39 per item returned |
| Sustained overdraft fee | $30 |
| Non-Citizens ATM fee | $3 per withdrawal, transfer, balance inquiry, or mini-statement |
| Dormant account fee | $10 initial fee after one year of inactivity, then $5 per month |
| Money order | $5 per item |
| Official check | $10 per item |
| Outgoing transfer | $3 per item |
| Online banking access with Quicken or Quickbooks | $9.95 per month |
| Online banking access and bill payment using Quicken or Quickbook | $14.95 per month |
| Domestic incoming wire transfers (notified by mail) | $18 per item |
| Domestic outgoing wire transfer | $30 per item |
| Foreign incoming wire transfer (USD) | $12 per item |
| Foreign outgoing wire transfer (USD) | $35 per item |
Other Features of the Citizens Bank Clearly Better Business Checking Account
The Citizens Bank Clearly Better Business Checking Account does offer some other features despite not having a monthly maintenance fee. The features are fairly standard for most business checking accounts, though.
The bank boasts 1,000 branches and 3,000 ATMs to make banking easier. As a customer, you get access to online and mobile banking. These tools include mobile deposit, online bill pay, and account management tools.
You may choose to enroll in one of the bank's Business Overdraft Plans, such as their overdraft line of credit, Business Overdraft Pass, or no-fee savings overdraft transfers. Understand the costs of each program before signing up.
You can get employee debit cards that allow you to specify certain functions and banking responsibilities for each card.
If you need help with your business bank account, Citizens offers a dedicated business phone number. Call 1-800-4BUSINESS to get help.
How to Open a Citizens Bank Clearly Better Business Checking Account
You can start the process of opening a Citizens Bank Clearly Better Business Checking Account online or by scheduling an appointment at a branch. 
The online process requires you to input your name, business name, and zip code. You also must provide contact information. Then, a business specialist will reach out to you to inform you of the next steps.
Citizens Bank supports business accounts for the following business types:
Sole proprietor
General partnership
Limited partnership
Limited liability company (LLC)
Limited liability partnership (LLP)
Corporation
Associations or organizations
Depending on your business type, you may need to bring different documents to open your account. In general, expect to provide the following:
A valid government-issued photo ID
Social Security number
Employer identification number
Assumed name certificate
Partnership agreement
Registered articles of organization
Operating agreement
By-laws
Banking resolution
Information about beneficial owners that own 25% or more of the business, as well as the person with significant responsibility of managing the business
Finding the Best Business Checking Account 
Picking the right business checking account isn't difficult if you boil down the process to the basics. You need to understand what your business needs from an account and what each account you're considering offers.
To help determine the fees you may have to pay, understanding these aspects of your business is important: 
Monthly cash deposits expected each month
Monthly transactions expected each month
Minimum balance you can maintain in the account
The above information can help you figure out a large part of the fee structure of most business accounts. Other fees and non-fee factors can play a large role in which account you choose, too. Here are a few concepts that may be important to your business.
Monthly maintenance charges
Most bank accounts charge a monthly maintenance charge in the $10 or higher range. A bank may offer ways to get the fee waived. 
Minimum balance requirements
One way many checking accounts offer to waive a monthly fee is with a minimum balance requirement. The amount can be small, such as $1,500, or high, such as $10,000 or more.
Free monthly transactions
Personal checking accounts don't typically limit the number of transactions you get for free, but business checking accounts do. Understand how many free transactions you get each month, which transactions qualify, and how much each excess transaction costs.
Free monthly cash deposits
You can normally deposit up to a certain amount of cash each month for free. Once you exceed that limit, you must pay a fee per $100 or $1,000 in excess cash you deposit.
Wire transfer fees
Businesses that send wire transfers often need to understand the type and number of wire transfers they make.

Then, compare that information with the fees a bank charges. These fees can add up quickly, so it's important to understand what fees you face.
Bank branch locations and hours
If you plan to bank in person, look at a bank's locations and the hours those locations are open. Consider whether they're convenient for you and any employees that may have to visit the branch.
ATM network and fees
Other businesses may plan to use ATMs. Understand where they're located and what fees you must pay to use this convenience feature.
Convenience features
Banking features, such as mobile deposit, online banking, and mobile banking can make your life easier. The convenience features a bank offers might be able to save you time and could also save you money.
Payment processing fees
Many banks offer a service to allow you to accept card payments and get the funds directly deposited in your bank account. The fees for this service will eat into your margins but may be worth the cost.
Software integration
Banks typically work with major software providers. This is especially true for accounting software, such as QuickBooks. Some banks may charge for the integration, but it can save you or your accountant a lot of time.
Other accounts, loans, and services
You may already have a significant banking relationship due to loans or other account types. These other accounts, loans, or services may be more important to you than a checking account.
In this case, you may prefer to simply open a checking account at the same bank to keep all of your business in one place.
Other Citizens Bank Business Checking Accounts to Consider
As your business grows, you may need a checking account other than the Citizens Bank Clearly Better Business Checking Account.
Citizens Bank Business Advisor Checking Account
The Business Advisor Checking Account charges a $25 monthly maintenance fee. It can be waived with a $10,000 average daily balance or a $35,000 monthly combined balance.

This account provides 500 free check transactions per statement period. Each additional check transaction in a month costs $0.30. This account offers $20,000 of free coins and currency deposits per statement cycle. Additional currency deposits cost $2.50 per $1,000 deposited.
Citizens Bank Analysis Business Checking Account
The Analysis Business Checking Account is for extremely high-volume businesses. It has a non-waivable $20 monthly maintenance fee. It can be offset with earnings credits, though. 
You have to speak with a relationship banker about the included monthly transactions based on your estimated activity.
Cash deposits cost $2.50 per $1,000 of coin and currency deposited. You must pay $0.50 per $1,000 of currency furnished and $0.12 per roll of coins furnished. Earnings credits may also offset these amounts.
Final Verdict
A small business just getting started will appreciate that the Clearly Better Business Checking Account doesn't charge a monthly maintenance fee. You get a reasonable amount of free check transactions and cash deposits for an account without a maintenance fee.
The bank also allows you to grow with them as your business grows. If you need more transactions, you can upgrade to a Business Advisor Checking Account or Analysis Business Checking Account.