East West Bank Checking Account 2023 Review
Learn about the basic checking options from East West Bank and compare its fees and features to checking accounts from other banks.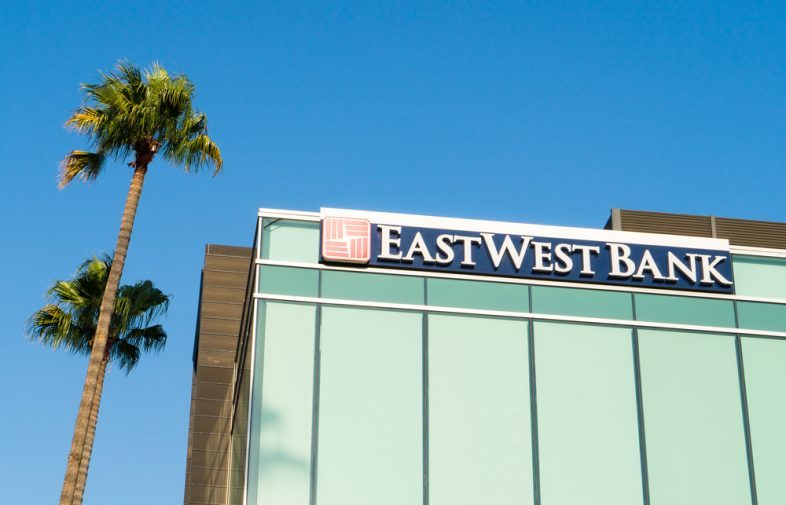 You don't want to slack on picking a checking account because it is, after all, the most important bank account.
As the central hub of your finances, it should the way that you manage your money.
On your search, you might come across East West Bank, which has a major presence through the U.S. -- catering to the Chinese American communities in major markets such a California, New York, and Texas.
The basic checking option offered is the Value Checking Account.
If you're in the market for a new checking account, learn everything you need to know about the East West Bank Value Checking Account.
East West Bank Value Checking Account Pros & Cons
Avoid Overdraft Fees with Overdraft Protection
With so much activity happening in your checking account, it can be easy to lose track of how much money is in the account.
Even if you do keep track of the amount of money in it, you might forget how much is really available for you to spend.
This makes it easy to accidentally spend more money than you have to spend. When this happens, it is called an overdraft.
As a courtesy, banks will often cover overdrafts for you, allowing you to spend more than you actually have.
They do this because you wouldn't want to fail to pay a bill because you're short by a few dollars.
No one wants the lights shut off because they only had $45 in their checking account to cover a $50 electricity bill.
However, banks don't like it when customers overdraw their accounts. To discourage this behavior, banks charge hefty fees every time you overdraft your checking account.
fees can range from $20 to $30 or more for each overdraft.
East West Bank charges a $30 fee for each overdraft you make.
In a perfect world, you'd never overdraft your checking account, and you should do your best to avoid it.
Unfortunately, it's something that happens.
To reduce the pain of overdrafts, East West Bank offers overdraft protection.
This service automatically moves money from a linked savings account to cover overdrafts.
Instead of paying a $30 overdraft fee, you'll pay a greatly reduced overdraft transfer fee.
If you accidentally overdraft your account multiple times in a day, this can save you a lot of money.
Pay Your Friends and Colleagues with Person-to-Person Transfers
Cash has remained a popular way to pay friends and colleagues when you owe them money. But, it introduces a number of complications to the process.
First, you need to make sure you have enough cash on hand to pay the person that you owe.
If you're regularly paying friends back for things they paid for, that means you'll be visiting banks or ATMs on a regular basis. That can quickly get inconvenient.
Next, you need to hope that you have the right bills to be able to provide exact change.
If you owe some $39, you have to have a $20, a $10, a $5, and four $1s to pay the right amount. Alternatively, you can hope that the person you're paying can make change.
Popmoney
East West Bank lets you avoid this inconvenience with easy person-to-person payments via Popmoney.
Popmoney lets you send money to nearly anyone with a bank account, even if they use a different bank.
When you sign in to the East West Bank app on your phone, you'll see the option to send a person-to-person payment.
You can send money using the recipient's phone number, e-mail address, or account number.
When you send a payment, the recipient will be notified that a payment is waiting for them.
They can either sign in to Popmoney to accept the payment or follow the given instructions to create an account and claim their money.
ATM Access
One of the problems of working with such a small, regional bank is that you may have trouble finding East West Bank ATMs on a regular basis.
This will be especially true if you travel outside of the areas served by the bank.
The best part:
The bank has partnered with the MoneyPass and Allpoint ATM networks to provide wider ATM access, but there still may be times when no in-network ATMs are available.
If you have to use an out-of-network ATM, you will have to pay a fee.
Luckily:
East West Bank will not charge a fee for the first two out-of-network ATM withdrawals each month but will charge fees for subsequent withdrawals.
The ATMs' owners may also charge a fee, so you could wind up paying $5 to $10 just to withdraw your own money.
Avoid the Monthly Fee with a Sufficient Balance
The East West Bank Checking Account charges a $5 monthly maintenance fee.
There are two ways to avoid this fee:
Maintain a $1,500 monthly average balance
Maintain a $5,000 combined monthly average balance in all your East West Bank accounts
Unless you're able to commit a good amount of money to the bank, you'll wind up paying the fee.
Compared to a typical big bank basic checking account, the monthly fee is relatively lower.
But, when it comes to the fee waiver requirements, it is similar to other basic checking options.
Other Fees
The most common fee you'll see associated with a checking account is the monthly fee.
You'll want to make sure you can avoid any monthly fee that may be assessed before opening a checking account.
Even if you do dodge the monthly fee every month, there are some other fees to be aware of, including:
East West Bank Value Checking Account Fees
| Type | Fee |
| --- | --- |
| Monthly Maintenance Fee | $5 |
| Overdraft Fee | $30 |
| Returned Item | $30 |
| Stop Payment | $00 |
Convenience
The East West Bank Checking Account offers the convenience features that you've come to expect from a checking account.
The bank offers both an online portal and smartphone app that you can use to manage your money. You can view balances and historical activity.
You can also schedule future transfers or make instant transfers between your East West Bank accounts.
If you need to pay bills, you can do so through the bank's app or website. This saves you the trouble of writing and mailing checks every month.
East West Bank's Other Checking Accounts
East West Bank offers other checking accounts worth considering.
Community Checking
East West Bank's Community Checking account is specially designed to serve low-income consumers.
It offers all of the same features as the East West Bank Checking account, but with a lower minimum deposit and no monthly maintenance fees.
You can also make free withdrawals from Allpoint ATMs in addition to East West Bank and MoneyPass ATMs.
To qualify, you must live in an area identified by the Federal Financial Institutions Examination Council as being low-income.
Premier Checking
The East West Bank Premier Checking Account is designed for people who can commit more money to the bank.
It comes with similar features as the standard East West Bank Checking Account.
Its additional feature is interest on the money that you deposit.
The account carries an increased $10 monthly fee. You can avoid this fee by keeping $2,500 in the account or $10,000 in total at East West Bank.
How It Compares
Checking accounts are the most popular bank accounts in the United States.
Most banks offer more than one, which means you'll have a huge number to choose from when you're shopping around for a new account.
This can be overwhelming, but it's important that you take the time to consider your options. You want to make sure that you find a good account with low fees.
When you're looking for a new checking account, don't restrict your search to large national and regional banks.
Consider smaller local banks, credit unions, and online banks. You have to consider the features of each bank to find the account that will be the most useful.
All in all, consider the following factors when comparing checking accounts:
Monthly fee
Minimum deposit requirements
Fee waiver requirements
ATM access
Other features
Final Verdict
The East West Bank Checking Account doesn't have much going for it.
Its fee is hard to avoid unless you have a lot of money to commit to the bank and it doesn't have any killer feature to draw customers.
You're likely to be better off with a different bank.
Consider an online checking account for its low fees and features such as ATM fee reimbursement.