Fifth Third Momentum Checking Account 2023 Review
The Fifth Third Momentum Checking account makes a great choice for most consumers with no monthly fees and an expanded fee-free ATM network.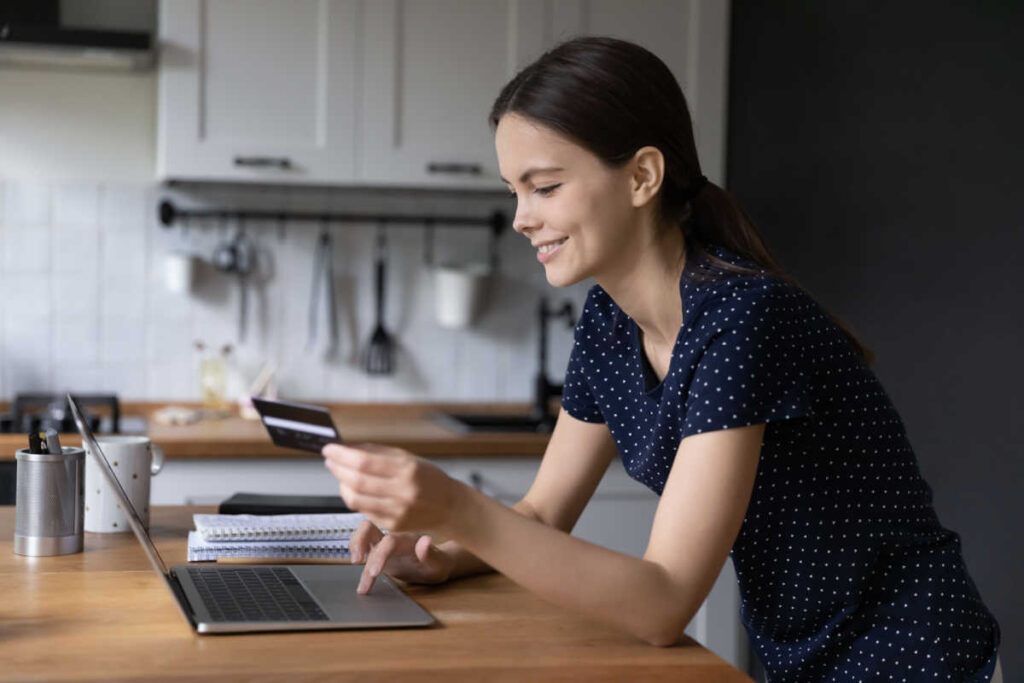 Finding the right bank matters when you're looking for checking accounts, savings accounts and other services. 
Fifth Third Momentum Banking is designed to be a fee-friendly money management solution. You can get checking and savings in one place, along with other features like direct deposit and overdraft fee waivers. Fifth Third offers the convenience of banking at a branch, ATM or online. 
Wondering if it might be a good fit for your needs? 
Our Fifth Third Momentum Banking review covers the most important things to know to help you decide whether it's worth opening an account here.  
Fifth Third Bank Momentum Checking Account Pros & Cons
Convenient Banking With Fewer Fees
Fifth Third Momentum Banking is designed to keep money management simple by limiting fees. 
With Momentum Banking, you can get checking and savings at one bank. 
The main features of Momentum Checking include:
No monthly maintenance or service fee
No minimum balance requirements
Early Pay, which allows you to get paid up to two days early with an eligible direct deposit
My Advance, which allows you to instantly access check deposits for a fee
Extra Time, which helps you avoid overdraft fees
Access to 40,000+ fee-free ATMs
You also get a contactless-enabled debit card with built-in fraud protection for this account. 
What about savings? Here's what's notable about the Momentum Savings account:
No monthly fee when requirements are met
No minimum balance requirements
Automatic savings features 
The regular monthly fee for savings is $5. But you can avoid the fee if you have a Fifth Third checking account, are enrolled in Fifth Third military banking or maintain an average monthly balance of $500 or more. 
The fee is also waived when one account owner is under 18. 
Get Paid Early, Avoid Overdraft Fees
As mentioned, Fifth Third offers several helpful features to make your financial life easier. They include:
Early Pay
My Advance
Extra Time
When you open a Momentum Checking account, you're automatically enrolled in Early Pay. This feature lets you get your paychecks up to two days early when you sign up for direct deposit with your employer. 
You can also use Early Pay to get your federal tax refund up to five days faster. There are no fees associated with this feature. 
There's also My Advance. With this feature, you get an advance against your paycheck when you're enrolled in direct deposit. 
You can get approved for a credit limit of $50 to $1,000 with no credit check. Once you get paid, Fifth Third Bank deducts the advanced amount, along with a processing fee. 
With Extra Time, you can make deposits into your account to avoid fees if you're overdrawn. As long as you make a deposit before midnight of the day the fee is accessed, Fifth Third won't charge an overdraft fee. 
Note: Extra time doesn't apply to checks or deposits returned unpaid. 
Can You Earn Interest With Fifth Third Momentum Banking?
If you're opening a savings account, you might be interested in what kind of rates you can earn. 
Momentum Savings accounts do earn interest on balances. But is the rate any good?
Not exactly. Rates are pretty much as low as they go. 
But that's not uncommon with savings accounts offered at traditional banks. Unlike online banks, which typically pay higher rates to savers, traditional banks usually pay less. 
If you're specifically looking for a high-yield savings account then you might want to consider a different banking option. 
For example, some of the best online banks might offer an APY that's 10 to 15 times higher than the national average. And they may charge fewer fees, too.  
How to Avoid the Monthly Fee
As mentioned, there's no monthly service fee for Momentum Checking. But you might pay a fee for Momentum Savings. 
Here's a quick recap of how to avoid the $5 service fee:
Open a Momentum Checking account, OR
Maintain a $500 minimum balance, OR
Enroll in Fifth Third Military Banking, OR
Have an account owner listed who's under age 18
A $5 fee might not seem like much. But that can add up to $60 a year just to have a savings account. 
Considering how low savings rates are at Fifth Third, it pays to keep banking fees to a minimum if you can. 
What Other Fees Will You Pay? 
While the monthly fee is what you might be most concerned with, there are several additional fees you might pay to Fifth Third. Here's how the fees add up.
Other Service Fees - Fifth Third Bank Momentum Checking
| Type | Fee |
| --- | --- |
| Monthly fee | $0 |
| Out-of-network ATM fee | $3 |
| International ATM fee | $5 |
| International transaction fee | 3% of transaction |
| Overdraft fee | $37 |
| Stop payment fee | $33 |
| Return deposit item | $15 |
| Cashier's check | $10 |
| Money order | $2 |
| Returned item fee | $0 |
| Incoming wire transfer | $15 |
| Outgoing wire transfer (domestic) | $30 |
| Outgoing wire transfer (international-USD) | $50 |
| Outgoing wire transfer (international-FX) | $85 |
| Debit card replacement | $0 |
| Expedited debit card replacement | $30 |
The fees you see here are typical of what you'll find at other traditional banks. Whether you'll pay any of these fees or not depends on which services you use. 
For example, the My Advance feature can be convenient but it's also an expensive way to borrow money. 
Likewise, overdrawing your account could be costly. Taking advantage of the Extra Time feature could help you avoid overdraft fees. 
Accounts Access & Convenience
Fifth Third gives you several ways to manage your accounts. You can manage money:
In person at a Fifth Third Bank branch
At more than 40,000 ATMs nationwide
Online through the Fifth Third Bank website
Using the Fifth Third Bank mobile app
You can log in online or through the app to view balances, download statements, schedule transfers or pay bills. You can also use remote check deposit to add money to your account if you can't get to a branch or ATM. 
Just keep in mind that funds availability for mobile check deposits might differ from depositing checks or cash at a branch. 
Opening a Fifth Third Momentum Banking Account
You can open a Fifth Third Momentum Banking account online or in person at a branch. Fifth Third has locations in these states:
Florida
Georgia
Illinois
Indiana
Kentucky
Michigan
North Carolina
Ohio
South Carolina
Tennessee
West Virginia
You'll need some basic information to get started, including your name, date of birth and Social Security number. You'll also need to give Fifth Third your address, phone number and email address. 
There's no minimum deposit required to open a Fifth Third Momentum Checking account. You can open a Momentum Savings account at the same time or do that later. 
Remember, opening both accounts together can help you avoid the $5 monthly fee for Momentum Savings.  
Momentum Banking vs. Other Checking Account Options
Momentum Banking could be a good fit if you want to keep your money at a brick-and-mortar while having the convenience of online banking. 
My Advance, Early Pay and Extra Time are all great features that you won't always get with other traditional bank accounts. 
But is it the only checking or savings option? No, and we've included some alternatives to consider here. And as you check out different checking accounts, remember to weigh:
Monthly maintenance fees
Minimum balance requirements
Minimum deposit requirements
Any restrictions on who can open an account
Debit and ATM card availability
ATM locations and fees
Mobile and online banking access
Other fees, such as overdraft or returned item fees
Fees for standard personal checks
Monthly limits on check-writing
Overdraft protection
Whether the account earns interest or rewards
Customer service
Also, consider what other products a bank has to offer. 
If you'd like to do all of your banking in one place, then you might prefer a full-service traditional bank. On the other hand, if you just want a high-yield savings account then you might be comfortable with an online bank instead. 
Should You Open a Fifth Third Momentum Banking Account? 
Momentum Banking is generally suited for people who prefer traditional banking but want the added convenience of online banking. 
You might open this account if you:
Are looking for extra features, like Early Pay or Extra Time
Want a checking account with no monthly fees or minimum balance requirements
Need a savings account but don't necessarily care about the APY you can earn
You might skip this banking option if you want to get the highest rates possible on savings or you're looking for an interest or rewards checking account. 
And remember, Fifth Third Bank only has branches in certain states. So if you live elsewhere, that could be an obstacle to banking the way that you want to. 
Overall, our verdict is that a Fifth Third Bank Momentum Banking account could be right for people who like convenience with minimal fees. It's always a good idea to shop around, however, as there may be another bank that better suits your needs.