Grasshopper Business Checking Account 2023 Review
Our review of the Grasshopper Business Checking Account breaks down the fees and tools that assist business owners when it comes to managing business finances.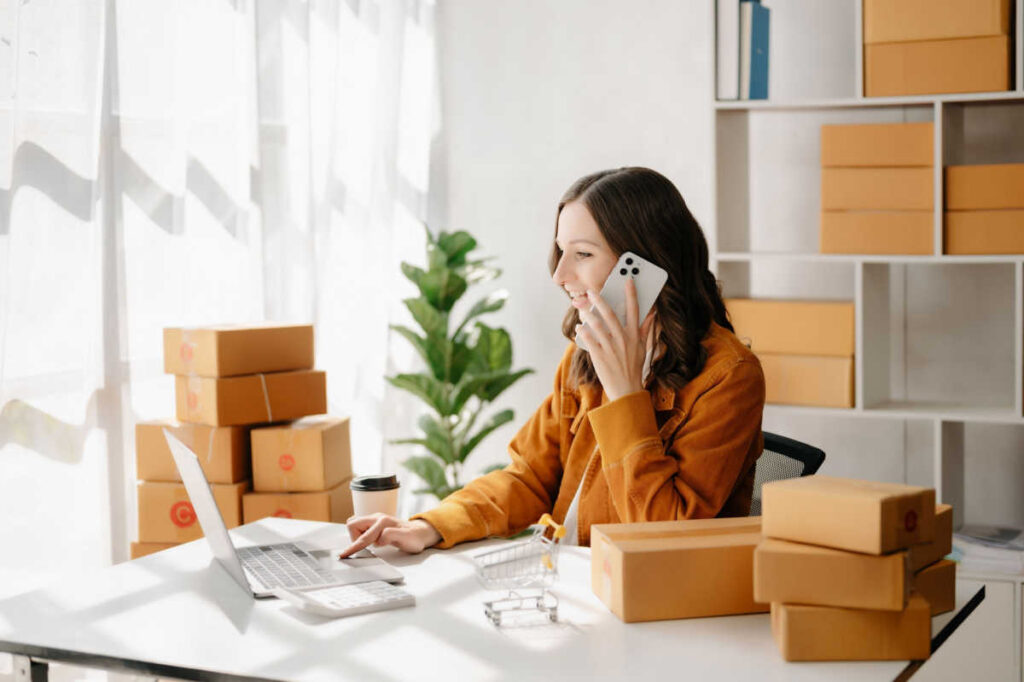 A business checking account is an essential tool for any small business. It allows business owners to keep business finances separate from personal finances.
When properly used, these accounts can give clarity about a business's revenue and expenses. It can also help protect a business owner's personal assets if the business is properly set up.
Finding the right account can take time. Each bank normally offers at least one business checking account option. Figuring out which best fits your company's needs can feel overwhelming.
Here's what you need to know about the Grasshopper Business Checking Account. This information can help you see if it's a good banking solution for your business.
Grasshopper Business Checking Account Pros & Cons
Compare Business Checking Options
See the other great options available for your business checking needs.
No Monthly Fee
The Grasshopper Innovator Business Checking Account doesn't charge a monthly fee. Many other banks charge $10 or more to have a business checking account. Granted, these fees can usually be waived.
No Transaction Limits
This business checking account comes with unlimited transactions. Traditional business checking accounts usually have transaction limits and excess transaction fees.
Cannot Deposit Cash
As a digital bank, Grasshopper does not currently support cash deposits. This can be a deal-breaking downside for businesses that regularly use cash.
That said, you can deposit checks through a mobile check deposit feature. 
Other Account Fees to Consider
Online business checking accounts like Grasshopper often have a shorter fee schedule with lower fees. There are still fees you need to be aware of.
Other Account Fees - Grasshopper Business Checking
| Type | Fee |
| --- | --- |
| Deposited item reversal | $10 per item |
| Outgoing domestic wire transfer (online) | $10 per item |
| Outgoing international wire transfer | $25 per item |
| Incoming international wire transfer | $5 per item |
| Debit card replacement | First replacement free, $5 each after that |
| Expedited debit card | $35 |
| Inactive account | $5 per month after one year with no transactions |
Other Features of the Grasshopper Business Checking Account
The Grasshopper Innovator Business Checking Account has several features small business owners might appreciate.
The account allows you to earn 1.51% APY on your balance. Most business checking accounts don't pay interest, let alone a rate above 1% APY.
Additionally, the account allows you to earn unlimited 1% cash back on qualified purchases when using their debit card. 
Qualified purchases only include online or signature-based debit card purchases. Returns, unlawful purchases, and purchases of cash or cash equivalents are not eligible for cash back.
To qualify for this cash back program, you must maintain an average monthly balance of $10,000 or more in your account. Cash back is automatically applied to your account each month.
The company offers instant-issue virtual cards. You can create these cards instantly to make in-person contactless payments or digital purchases. You can lock and unlock your card from the bank's mobile app.
As an accountholder, you can pay bills from any device by check or ACH payment. The software allows you to send clients digital invoices, too.
Grasshopper integrates with QuickBooks. This allows you to save time and reduce errors in accounting work.
The account offers mobile check deposit for any checks your business may receive.
How to Open a Grasshopper Business Checking Account
Opening a Grasshopper Innovator Business Checking Account is a straightforward digital process. You must have a minimum initial deposit of $100 to start the process.
Grasshopper works with most small businesses. Unfortunately, businesses in the following industries do not qualify for an account:
Adult entertainment
Gambling
Illegal substances
Virtual currencies
Weapons or firearms
Grasshopper supports the following business structures:
For-profit corporations
Limited liability companies
Non-profits
Partnerships
Sole proprietorships
As part of the sign-up process, you must provide your employer identification number or tax identification number. This could be your Social Security number.
You must provide information about your business's industry, start date, and location. 
You'll need to provide information about yourself, authorized signers, and the controlling person for the account.
Finally, you'll need to fund the account with at least the minimum $100 opening deposit.
Pick the Best Business Checking Account for Your Company
The best checking account for your company is likely different than the best account for another business.
Many banks offer business checking accounts and several have multiple options to choose from.
To find the best account for your business's needs, you should focus on the fees and features that matter most to your business.
To help the process move faster, it helps to make a list of your business's banking needs. This way, you can eliminate accounts that don't make sense and focus on picking one that does.
Most business bank accounts work in similar ways by charging fees for key services. If you know your business's anticipated usage of the three following features, you can anticipate some of the larger fees your business may have to pay.
Amount of cash your business deposits each month
Number of monthly transactions your business makes
Amount you can hold in the account to meet minimum balance requirements
Both fee and non-fee factors should play a role in your decision on which business checking account to choose. Here are a few of these factors you may want to consider.
Monthly maintenance charges
Expect to pay a monthly maintenance charge with most business checking accounts. These fees often cost at least $10 per month but can be waived in certain instances.
Many online businesses checking accounts do not charge this fee.
Minimum balance required to waive maintenance fee
Maintaining a minimum balance may allow you to get your monthly maintenance fee waived. 
Each bank uses different formulas to calculate the minimum balance. Understanding how your bank calculates the balance can help avoid unexpected fees.
Monthly transaction limits and fees
Most business checking accounts give you a number of free monthly transactions. After you exceed that limit, you must pay a per-transaction fee.
Cash deposit limits and fees
Monthly cash deposit limits work in similar ways. Once you exceed your free cash deposit limit, you must pay a fee per $100 of cash deposited at most banks.
Wire transfer fees
If your business uses wire transfers, understand the fees you should expect to pay. Most bank charge different fees for each type of wire transfer.
Physical locations and hours of operation
If you choose a brick-and-mortar bank, locations and hours of operation can play a large factor in your decision. It makes sense to find a bank near your business or home so you don't have to go out of your way to take care of your banking needs.
ATM network and fees
Businesses that use ATMs may want to pay attention to the ATM network, locations, and fees for each bank.
Convenience features
Banks can make your life easier by providing certain services. For instance, you may want to find a bank that offers mobile check deposit and online transfers to help avoid branch visits.
Payment processing options
A bank may directly offer a card payment processing program. Banks that don't may partner with a third party to offer this service. 
Card payments generally get processed quickly to your bank account when offered by a bank. The fees for these services can add up.
Software integrations
Business owners should look for an account that integrates with accounting and other software programs they use. This can help save time and avoid input errors.
Loans or other bank products
Some businesses prioritize low loan rates or other products over a checking account. These businesses must decide whether getting a subpar checking account at the same bank is worth the cost. Alternatively, they can open a checking account elsewhere.
Advantages of an Online Bank vs. a Traditional Bank for Business Checking
Online banks generally offer a suite of advantages over traditional banks for business checking accounts.
Most online-based accounts don't charge monthly maintenance fees or excess transaction fees. Overall, their fee lists are usually shorter. Many fees have lower costs than traditional banks. 
Some of these banks even pay interest or cash back rewards on their accounts.
Digital banks usually have superior customer service. After all, customers can only interact with the bank through an app or on the phone. 
Banks know they must provide a great experience to keep customers when they don't have physical branches.
The lack of physical branches allows online banks to offer these benefits due to the cost savings.

Having no physical locations is also a drawback. This can cause issues with depositing or withdrawing large or specific amounts of cash. You also cannot get problems fixed in person.
Still, the advantages of an online bank usually outweigh these downsides unless your business relies significantly on cash.
Final Verdict
Small business owners may find the Grasshopper Business Checking Account to be a good fit for their company.
The account allows you to earn cash back on qualifying purchases with a $10,000 minimum balance. You can earn interest on the balance in your account, too.
Unfortunately, you can't deposit cash with this bank and it has no physical branches. This could be a dealbreaker for most cash-based businesses.