Mercury Business Checking Account 2023 Review
Our review of the Mercury Business Checking Account looks at the account fees and other features or tools that can you help manage business finances easier.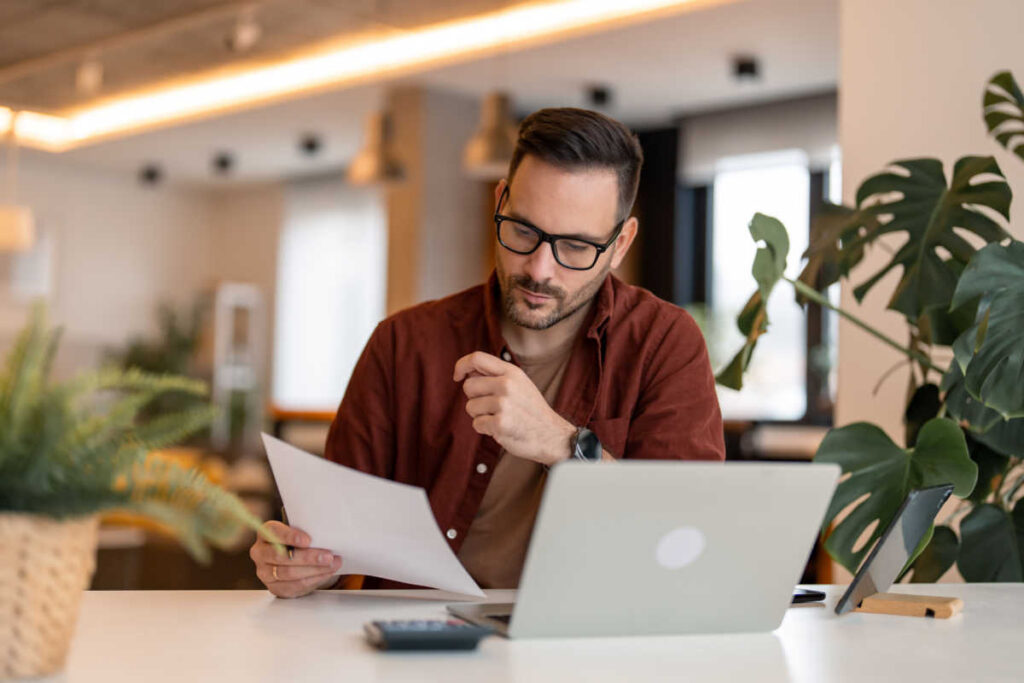 Running a business requires keeping track of many tasks. If you're just starting a business, it's easy to let some smaller tasks, such as opening a business checking account, get lost in the shuffle.
However, keeping your personal and business expenses separate is very important. It gives you a clearer picture of your business's cash flows. It can also help protect your personal assets if your company is structured properly.
Finding the right business checking account to open can be time-consuming and tedious. To help speed up the process, we've reviewed the Mercury Business Checking Account and shared what you need to know.
Mercury Business Checking Account Pros & Cons
Compare Business Checking Options
See the other great options available for your business checking needs.
No Monthly Fee
Mercury doesn't charge a monthly fee for their business checking account. Other business checking accounts typically charge at least a $10 monthly maintenance fee.
No Transaction Limits
You get unlimited free transactions with this account. Most business checking accounts give you a free monthly transaction limit. After you exceed that limit, you're charged a per-transaction fee.
Cannot Deposit Cash
The Mercury Business Checking Account does not currently allow cash deposits. They ask users to email help@mercury.com if they'd like Mercury to add this feature to their account.
Account Fees to Consider
While Mercury doesn't charge many of the common business checking account fees, there are rare instances when you do have to pay fees.
The currency exchange fee is 1% of the amount exchanged.
You'll have to contact Mercury for specific costs on:
Mass payments using API
Treasury account management
Sending USD internationally with optional premium processing
Exchanging money in non-USD currencies
Other Features of the Mercury Business Checking Account
The first important distinction to make is Mercury is a financial technology company, not a bank. Their banking services are provided by Choice Financial Group and Evolve Bank & Trust.
The Mercury Business Checking Account targets startup companies. They focus on offering mostly free business checking services so startups can focus on their business.
The account supports employee debit and credit cards with custom limits.
Paying vendors with your account is easy. You can make payments through ACH, wires, checks, and foreign exchange. Wires are free, except for currency conversion fees.
Your account integrates with several other software products, including Quickbooks, Stripe, and more. You can also automate several tedious tasks to streamline your business.
Mercury allows you to set specific employee permissions for account access. This can be useful if you want to give a bookkeeper access to your data.
You can nickname your accounts and cards to help you better manage your business cash flow, too.
Mercury offers other services that your business may find useful. These include a 1.5% cash back credit card, Mercury Treasury services, and venture debt. 
Mercury Treasury services require a minimum balance of $250,000, although they hope to open the account to all users in the future.
How to Open a Mercury Business Checking Account
Most businesses should be able to open a Mercury Business Checking Account. As a digital account, you'll have to complete the process online.
When applying for an account, you must be a U.S. company with a federal employer identification number. You'll need to provide your company's official formation documents and a picture of your government ID, such as a driver's license or passport.
Companies that fall into the following categories cannot currently be Mercury customers:
Money services
Adult entertainment
Marijuana
Internet gambling
You don't have to live in the U.S. to open an account, but Mercury cannot open accounts for companies with founders that live in the following countries:
Belarus
Burundi
Central African Republic
Congo
Democratic Republic of the Congo
Cuba
Iran
Iraq
North Korea
Lebanon
Liberia
Libya
Nicaragua
Pakistan
Russia
Somalia
South Sudan
Sudan
Syria
Venezuela
Yemen
Zimbabwe
Finding the Best Business Checking Account for Your Business
The perfect business checking account will be different for each business, as every business has different needs.
For this reason, many banks offer more than one business checking account to choose from. These options make the process of finding the right account more difficult.
To help narrow down your options, you need to have the ability to eliminate potential accounts that don't fit your business. Having a list of your business's banking needs can streamline this process.
Business checking accounts tend to charge a few common fees that can add up quickly. Understanding the fees you'd have to pay to use the account each month is one key factor in finding the right account.
Understanding three key factors can help you determine a good portion of the fees you might expect to pay. These factors are:
How much cash your business deposits each month
How many transactions your business makes each month
The amount of cash reserves you can keep in an account to avoid a maintenance fee
Other fees also exist but depend more on your business's specific needs rather than applying universally across all businesses.
Several other non-fee factors will likely play a role in picking the best business checking account, as well.
To help you find the best account for your business, here are a few concepts you may want to consider before shopping for an account.
Monthly maintenance fees
Maintenance fees are one of the most common business banking fees you should expect to pay. They often start around $10 per month but may be waived if you meet certain requirements.
Minimum balance requirements
Minimum balance requirements may give you a way to get a monthly maintenance fee waived. 
Each bank uses its own formula to calculate your minimum balance. To avoid surprise fees, make sure you understand how the balance is calculated.
Free monthly transactions and excess transaction fees
Business bank accounts usually charge a fee for each transaction above the free monthly transaction limit.
Free cash deposits and excess cash deposit fees
Cash deposits may also incur fees once you pass the free monthly cash deposit limit.
Fees for wire transfers
Most banks charge for wire transfers. Each type of wire transfer may incur a different fee.
Figure out which wire transfers your company uses and how many wires you make per month to estimate these fees.
Branches and operating hours
Convenience is key with brick-and-mortar banks. Make sure the bank has convenient locations to your home or business and is open when you need to visit.
ATM costs
Understand which ATMs are in-network and what ATM fees you have to pay if you use out-of-network ATMs.
Convenience features
Banking features can help you avoid branch visits and save time. Look for features you'd use, such as mobile check deposit or the ability to schedule automatic transfers from your account.
Payment processing solutions
Your bank may offer a card payment processing solution that deposits funds straight to your account. These programs may charge hefty fees that could pressure your business's profitability.
Even if your bank doesn't offer this service directly, they may work with a third-party company that does.
Software integration
Integrating your bank account with software can save time and reduce errors. It can be very helpful and may save you money on accounting fees if accounting solutions can be integrated. 
Other product and service offerings
You may prioritize other banking services, such as loans, over a checking account. In these instances, you can decide whether a less-than-ideal checking account at the same bank is worth the hassle.
Advantages of an Online Bank vs. a Traditional Bank for Business Checking
Online business checking accounts tend to offer a better value unless your business uses a lot of cash.
These banks don't have physical branches, which saves the banks money. They pass some of these savings to their customers in the form of fewer fees and lower fees for the fees they do charge.
Additionally, some digital business checking accounts pay interest or offer cash back on certain debit card purchases.
Online banks focus on the customer experience since branches don't exist. This often means apps with more useful features and better customer service over the phone.
The downside is you can't visit a branch in person to get problems resolved.

Many online banks don't accept cash deposits and those that do normally require you to use an ATM. Withdrawing specific amounts of cash or coins is also problematic with online banks.
Businesses can solve this problem by having a local and online business checking account, but only if the payoffs are worth the hassle of managing two accounts.
Final Verdict
The Mercury Business Checking Account targets startups, but other small businesses may also find this account useful. The account doesn't have most of the usual fees you'd expect to pay with a business checking account. 
Unfortunately, the account won't fit all businesses. The bank doesn't have any physical branches and cannot accept cash deposits, which will likely be a dealbreaker for cash-heavy businesses.