NBKC Bank Business Checking Account 2023 Review
We review the NBKC Bank Business Checking Account based on the account fees, features, and useful tools that can help you manage your business finances.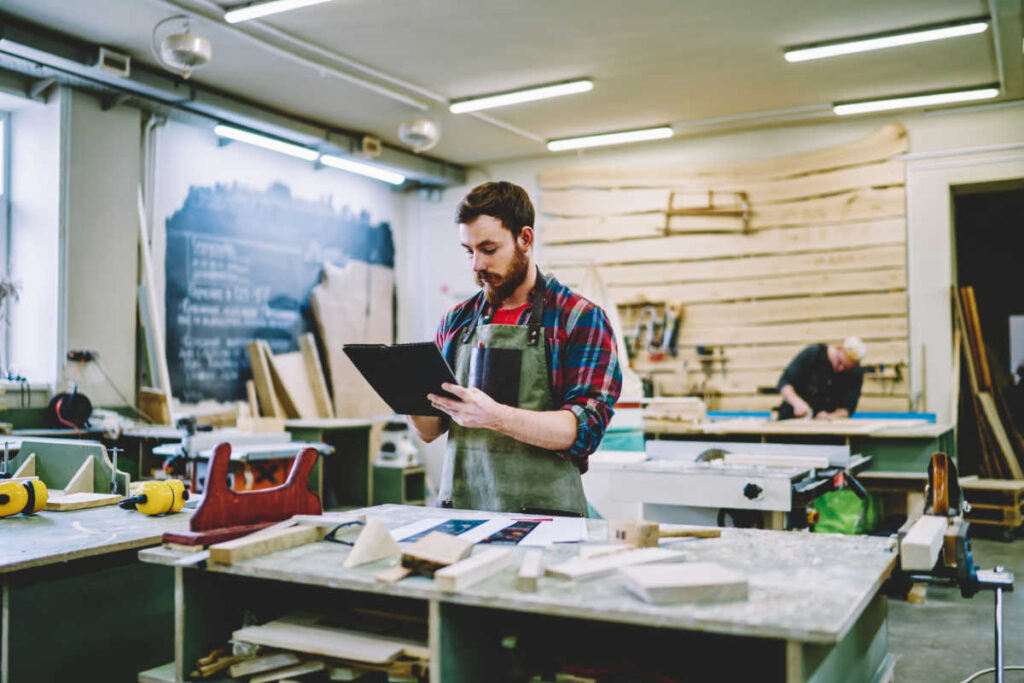 Opening a business checking account is a task many new and experienced business owners put off. You have so many business checking accounts to choose from, it's easy to get paralyzed.
Having a business checking account is essential, though. It allows you to keep your business and personal finances separate.
This separation can give you a clear picture of how your business is performing financially. It can also help protect your personal assets if your business is structured correctly.
To help you make a decision, we've reviewed the NBKC Bank Business Checking Account. Here's what you need to know to see if it's a good fit for your business.
NBKC Bank Business Checking Account Pros & Cons
Compare Business Checking Options
See the other great options available for your business checking needs.
No Monthly Fee
The NBKC Bank Business Checking Account does not charge the typical monthly maintenance fee. Other banks generally charge at least $10 per month but may allow the fee to be waived if you meet requirements.
No Transaction Limits
Most business checking accounts give you a limited number of free transactions each month. Then, they charge you a fee for each transaction over that limit.
This business checking account doesn't charge a fee for excess transactions. 
Can Deposit Cash Without Fees
NBKC Bank technically has a handful of branches in the Kansas City area where you can deposit cash. If you don't live near one of those branches, you can deposit cash at a deposit-enabled MoneyPass ATM.
Other Account Fees - NBKC Business Checking
| Type | Fee |
| --- | --- |
| ATM fees | No fee by BNKC; up to $12 per month in rebates toward ATM operator surcharges |
| Foreign transaction fee | 1% of the total transaction amount |
| Domestic wire transfer sent | $5 per wire transfer |
| International wire transfer sent | $45 per wire transfer |
| International wire transfer received | $45 per wire transfer |
Other Features of the NBKC Bank Business Checking Account
NBKC Bank focuses on simplicity and minimizing fees for their business checking account. They want your account to be straightforward so you can focus on your business.
The account can be opened with no opening deposit. You don't have to keep a minimum balance in the account, either. You can even earn interest on balances held in the account.
Many common fees don't exist with this account. These include fees such as:
Overdraft fees
Non-sufficient funds fees
Returned electronic or paper item fees
Bill pay fees
Stop payment fees
Incoming domestic wire transfer fees 
The account is fairly basic but does come with a debit card. The account is easily accessible through online banking and a mobile app.
You can deposit checks with a mobile deposit feature if you aren't close to one of the bank's handful of branches.
The bank also offers customer support in person, on the phone, or by email.
How to Open an NBKC Bank Business Checking Account
NBKC Bank allows you to open a business checking account online. The exact requirements depend on your state and your business's entity type. That said, here's what you can expect to have to provide:
Articles of incorporation
Articles of organization
Proof of employer identification number (EIN)
Partnership agreement
Fictitious name certificate
Copy of government-issued identification
You must also meet requirements to qualify to open an account. These include:
Being located in the United States
Being a permanent resident of or having legal status in the United States
Having a valid United States mailing address
Providing your Social Security number
Some types of businesses do not qualify for an NBKC Business Checking Account. These business types include:
ATM or money service 
Cannabis-related 
Casino or gambling-related
Credit repair
Cryptocurrency
Firearms or ammunition
Import or export goods
Lending, financing, or pooled investments
Shell corporations
Holding companies
Pawn brokerage
Securities, futures, commission, or commodity trading
Telemarketing
Travel agency
After you've submitted your application, NBKC may ask for more information to finalize your application.
Choosing the Best Business Checking Account
Picking the best business checking account for your business requires you to analyze the available accounts and compare them to your business's needs.
Every business has different needs, so there isn't one best checking account for every business.
Banks know this. That's why several banks offer multiple business checking accounts. This makes the decision even more difficult as you have so many potential choices.
Narrowing down the potential accounts to a top few is a great way to speed up the process.
Understanding certain information about your business and how business checking accounts typically charge fees can help.
Some of the biggest fees revolve around three main areas. Knowing your business's needs in these three areas can help you focus in on your final account choices:
Monthly cash deposits
Monthly transactions
Amount you can maintain as a minimum balance
This information, in addition to other fees banks charge and non-fee factors will likely determine which account you choose.
To help you speed up the process, here are some of the many factors your business may want to consider when evaluating accounts.
Monthly maintenance charges
Business checking accounts almost always have a monthly maintenance fee. Banks generally charge at least $10 per month for this fee unless you qualify to have it waived.
A small number of accounts do not charge this fee, but they're mostly accounts run by online banks.
Minimum balance requirements
A bank may have minimum balance requirements to avoid paying a monthly maintenance charge. Some banks have small limits. Others are thousands of dollars.
It's essential to know how the minimum balance calculation is made to avoid unexpected fees. Each bank may use a different calculation method.
Costs for excess transactions
Business checking accounts often come with a number of free monthly transactions. Once you exceed the limit, you pay a fee for each excess transaction.
Costs for excess cash deposits
You may also be subject to monthly free cash deposit limits. Excess cash deposits result in a fee per $100 deposited.
Costs for wire transfers
Wire transfers usually come with fees. Fees may vary by wire type, such as ingoing, outgoing, domestic, or international.
Businesses can predict these expenses by understanding how many of each type of wire transfer they make each month.
Locations and hours
If you bank with a brick-and-mortar bank, you want locations to be convenient. Look for a bank with branches close to your business or home.
Check the hours the branches are open to see if they're open when it is convenient for you or your employees to visit.
ATM fees
Businesses that plan to use ATMs should understand ATM locations and out-of-network ATM fees.
Convenience features
Features that make your banking life easier can help save you time. Mobile check deposit, the ability to schedule automatic transfers, and a useful mobile app can be essential to busy company owners.
Payment processing options
Banks often offer payment card processing services directly or through a third party. The money transacted through the service can get deposited quickly into your bank account.
Fees vary by provider. If your business primarily receives card payments, shopping for the best fee structure may be very important.
Software integration
Software integrations can help save time, errors, and money. One common integration most business owners should expect in a bank account is the ability to interface with your accounting software.
Loans and other bank products
Your business may save more money by shopping for other business banking products before opening a checking account. A bank that offers a loan with a lower interest rate could save you more money than you pay in checking account fees.
Advantages of an Online Bank vs. a Traditional Bank for Business Checking
Most banks that focus on online offerings, like NBKC, could be a better fit for your business than a traditional bank. These banks have lower costs overall and typically pass along some of the cost savings to their customers.
Digital banks tend to charge fewer fees than traditional banks. The fees they charge usually cost less than similar fees at traditional banks, too.
Some mostly online banks also help businesses in other ways. You may find they pay interest on balances in the account. Alternatively, they may offer a cash back credit or debit card.
These banks aren't perfect, though. Cash-based businesses may find these banks don't work well for them. Unless you live near a branch, accessing cash can be problematic. 
You can withdraw cash from ATMs, but only in certain amounts. Depositing cash may be possible through ATMs, but it isn't as convenient as depositing cash at a branch.
Final Verdict
The NBKC Bank Business Checking Account could be a good fit for digital businesses that don't have to deal with cash. The account charges very few fees and even pays interest.
NBKC Bank is a hybrid bank with branches in the Kansas City area. If you're local, this could be the best of both worlds. Otherwise, cash-based businesses will likely need to find a bank in their local area.