Novo Business Checking Account 2023 Review
Our review of the Novo Business Checking Account looks at the fees and features that help you conduct business finances at the lowest cost possible.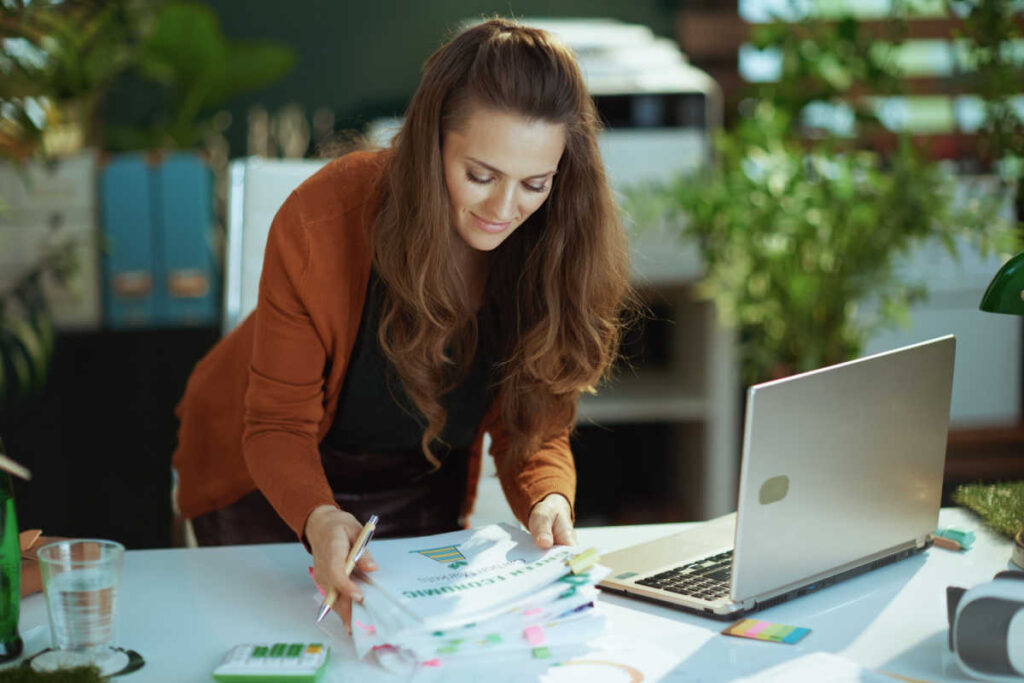 Businesses need to have a business bank account to keep their business and personal expenses separate. 
Properly separating expenses can help business owners get a clear picture of how their business is performing financially. It can also help protect a business owner's personal assets if their business is structured correctly.
Finding and opening a business checking account can be frustrating, though. Most banks offer several business checking accounts. Only a select few accounts stand above the rest.
To help you find the right account for you, we've reviewed the Novo Business Checking Account. Here's what you need to know to decide if it's a good fit for your business.
Novo Business Checking Account Pros & Cons
Compare Business Checking Options
See the other great options available for your business checking needs.
No Monthly Fees
Novo does not charge a monthly maintenance fee or service charges. In fact, Novo charges very few fees overall.
Other banks often charge $10 per month or more for a maintenance fee. These other banks may offer fee waivers, though.
No Transaction Limits
Your Novo business checking account comes with unlimited transactions. This includes ACH transfers, mailed checks, deposited checks, ATM transactions, and incoming wires. 
Cannot Deposit Cash Directly
You cannot deposit cash into your Novo account. That said, you can purchase a money order and then deposit the money order using mobile check deposit. Novo does not accept MoneyGram money orders.
Other Account Fees to Consider
Novo charges relatively few fees. Here are the fees the account currently charges:
Insufficient funds fee: $27
Uncollected funds returned fee: $27
Outgoing express ACH: 1.5% of the transaction volume $0.50 minimum and $20 maximum
You don't have to pay fees for incoming wire transfers, mailed checks, or ACH transfers.
All ATM fees you incur even get refunded to you.
Other Features of the Novo Business Checking Account
Novo focuses on making banking easy for small business owners.
Virtual card
After getting approved for an account, you immediately get access to the Novo Virtual Card. This allows you to make purchases right away.
Invoicing and budgeting tools
The account comes with software to create, personalize and send invoices for free. You can create up to 10 Novo Reserves to help budget your business's money, too.
Integration with business tools/apps
The Novo account integrates directly with Stripe to get your money deposited into your account. The account also integrates with several other popular business apps.
Mobile money management
As an online account provider, Novo provides an app with mobile check deposit. You can also send money through the app.
How to Open a Novo Business Checking Account
Opening a Novo Business Checking Account is straightforward and can be done online. You start by creating an account and entering basic information about yourself, including your Social Security number.
You'll need to verify a phone number and email address as part of the account creation process.
Then, Novo asks for more information about your business. Supported business types include:
Sole proprietor
Single member LLC
LLC
General partnership
Corporation
You'll have to provide information about the business itself and its owners. Novo asks for your business's employer identification number, as well as the percentage ownership each owner has in the company.
You'll be asked to provide anticipated usage of the account in several categories, such as:
Incoming deposits
Outgoing transactions
Incoming wires
Outgoing wires
Novo also asks for a photo of your government-issued photo ID. This could include a driver's license or passport.
Choosing the Best Business Checking Account for Your Business 
Finding the right business checking account for your business may take some time. You have to look over several potential options to find the best fit for your business.
Some banks offer outstanding business checking accounts, while others are full of fees and limitations. 
Finding the best accounts requires you to understand your business's banking needs and the business checking account options you have.
Start by figuring out the exact type of bank transactions your business needs to make. Then, evaluate the top business checking accounts to find the best option.
You can speed up this process by understanding a few key factors about your business.
Monthly cash deposit needs
Monthly transaction needs
The minimum balance you can keep in your account to avoid fees
These factors can help you determine which of the most common fees you'll have to pay and how much they'll cost your business.
Businesses likely want to consider non-fee factors, too. Conveniences can easily be worth the cost of a few fees here and there.
To help you identify the best checking account, here are some characteristics you may want to consider. Each business may rank the priority of each factor differently.
Monthly maintenance fees
Expect to pay a monthly maintenance fee for most business checking accounts. Fees normally start around $10, but some banks may not charge any fee at all.
Alternatively, many banks waive this fee with qualifying activities.
Minimum balance requirements
A bank may waive its monthly maintenance fee if you maintain a minimum balance in your business checking account. Understand how the balance is calculated and whether you can maintain the balance to avoid the fee.
Free monthly transaction limits
Business checking accounts normally come with a predetermined number of free transactions each month. Additional transactions beyond the limit may result in fees.
Free cash deposit limits
You may receive a free cash deposit limit each month with your account. Exceeding the cash deposit limit often requires you to pay a fee per $100 of cash deposited.
Wire transfer fees
Most business checking accounts allow wire transfers. These accounts typically charge fees based on the type of wire transfer.
You can get an idea of how much you'll pay in fees by estimating the type and number of wire transfers your business makes each month.
Branch locations and hours
Finding a bank with convenient locations and hours can save you time. You may prioritize a bank near your business or home that's open when you usually drive by.
ATM network and costs
ATM fees can add up quickly if you frequently use them to withdraw cash. Finding a bank with a convenient ATM network and no ATM fees may be essential.
Convenience features
Look for bank accounts that make your life easier. This could include providing mobile check deposit, bill pay, and automatically scheduled transfers to reduce branch visits.
Payment processing services
Banks may offer payment processing services to accept card payments. Others may partner with certain processing services. 
The fees can vary dramatically depending on the particular service a bank works with.
Software integration
Integrating your business's accounting software with your bank account could save you or your accountant hours. Other software integrations may also save your team time or headache.
Other products and services
Many businesses may focus on the benefits and drawbacks of a business checking account first. However, some companies may need to prioritize other banking services, such as loans.
In these cases, you may be willing to accept a less-than-perfect checking account to get an ideal loan. The key is analyzing whether the convenience of keeping all of your banking services at a single bank is worth the cost of doing so.
Benefits of an Online Bank vs. a Traditional Bank for Business Checking
Online banks provide a different business banking experience than brick-and-mortar banks. The right types of businesses could benefit from the advantages online banks offer.
Most online banks have a much shorter fee list than physical banks. The fees online banks do charge are often lower, too.
Digital banks usually offer superior technology and support as customers cannot visit a branch to get help. This can make life easy for individuals accustomed to using technology in their businesses.
Online banks don't have as many costs as physical banks because they don't have to pay to maintain and staff branches. As such, some online business checking accounts pay interest in addition to offering lower fees.
Digital banks aren't always a good fit for businesses, though. Businesses that need to deposit cash or get specific cash withdrawals can struggle if they only have an online bank. Most online banks don't offer great support in these areas.
Instead, businesses may want a local bank for cash services and an online bank for other services. This can complicate business banking but may be worth the fee savings.
Final Verdict
The Novo Business Checking Account is ideal for businesses looking to minimize fees. The bank only charges three fees that you may never come across if you manage your account well.
Ideal businesses for this account won't use cash often, as depositing cash isn't possible. If you occasionally receive cash, you can purchase and deposit money orders to get around this. You can withdraw cash from ATMs and all ATM fees are reimbursed.