Relay Business Checking Account 2023 Review
We review the Relay Business Checking Account based on its fees and features that may help business owners manage their accounts and business finances.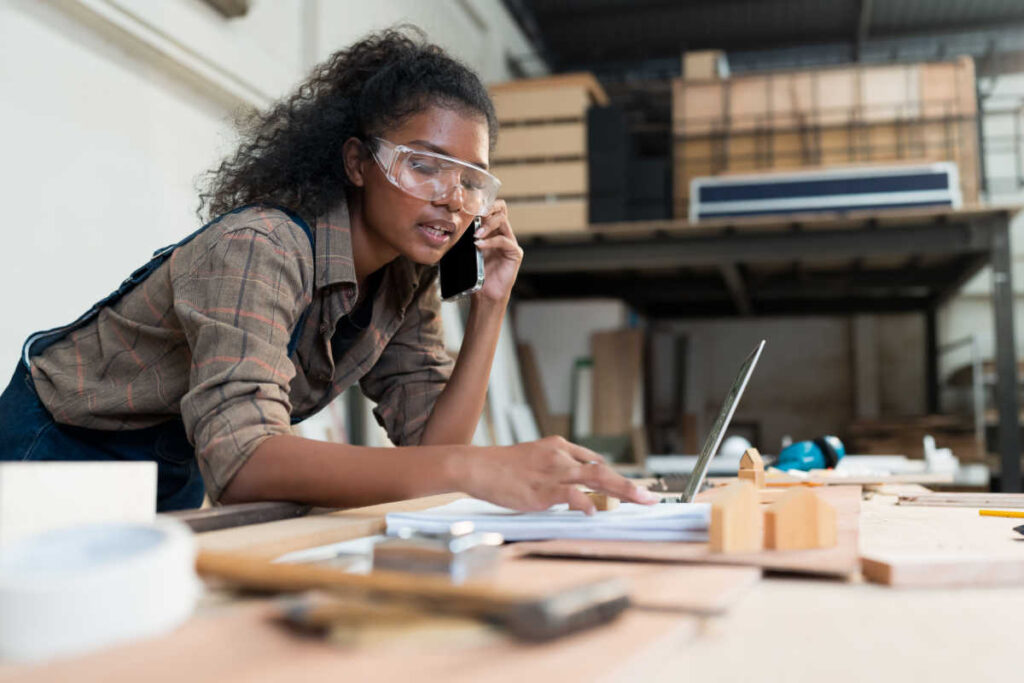 Business owners have many priorities competing for their attention. It's easy for a simple task, such as setting up a business checking account, to fall through the cracks.
It's imperative for business owners to have a business checking account, though. It allows you to keep your business and personal finances separate. This could help protect your personal assets from liability if your business is properly set up.
Finding the right business checking account can take time. To help, we've taken a deep dive into the Relay Business Checking Account to help you decide if it's a good fit for your business.
Relay Business Checking Account Pros & Cons
Compare Business Checking Options
See the other great options available for your business checking needs.
No Monthly Account Maintenance Fee
Most business checking accounts charge a monthly maintenance fee. As long as you stick with the basic Relay account, you don't have to pay a monthly maintenance fee. There isn't a minimum balance requirement.
Relay does offer an option to upgrade to Relay Pro to gain access to more features starting at $30 per business per month. However, many small businesses could operate daily without these extra features.
No Transaction Limits
Traditional business checking accounts give you a monthly transaction limit. Once you exceed that limit, you must pay a fee for each additional transaction. Relay does not have transaction limits or excess transaction fees.
Can Deposit Cash and Checks
Most physical business checking accounts offer a limited amount of free cash deposits each month. Once you exceed that limit, you must pay a fee per $100 of cash deposited.
Relay doesn't have branches you deposit cash at, but you can deposit cash for free at Allpoint ATMs. Additionally, you can deposit checks remotely using the Relay mobile app.
Other Account Fees to Consider
Banks tend to charge many fees for their accounts. Thankfully, online accounts like Relay tend to charge fewer fees. The fees they do charge are often at a lower cost, too.
Other Account Fees - Relay Business Checking
| Type | Fee |
| --- | --- |
| Relay Pro membership fee | Starting at $30 per business per month |
| Incoming wire transfers | Free |
| Outgoing domestic wire transfer | $5 per transfer |
| Outgoing international wire transfer | $10 per transfer |
| Foreign currency transaction fee | 1.00% of the transaction |
| Currency conversion for international wires | Fee varies but is as little as 1% per wire |
Other Features of the Relay Business Checking Account
The Relay Business Checking Account was created to help business owners run their businesses effectively.
You can easily divide your money between up to 20 separate checking accounts. This can allow you to keep track of different cash flows. Alternatively, you can use it to segment money for different business goals.
When you have an account, you can have up to 50 Visa debit cards. This can allow you to give your employees purchasing power or to divide your expenses in a different way for each account type. 
These cards can be physical or digital. You can set up spending limits for each card individually.
The account allows you to set up automatic transfers using either dollar amounts or percentages. You can set up recurring payments, too.
Relay can sync with QuickBooks Online or Xero to help your bookkeeping processes. You can even set up accountant or bookkeeper roles to give these professionals direct access to information.
The account also integrates with other services, such as Gusto, Plaid, Yodlee, Expensify, Venmo, and more.
If you ever run into a situation where you need help, Relay provides 24/7 support. This is essential for business owners that are always working in their businesses. 
How to Open a Relay Business Checking Account
As an online business checking product, you must open an account digitally. Relay supports the following U.S. businesses or businesses that have an operating presence in the U.S.:
U.S. corporations
Limited liability companies
General partnerships
Sole proprietors
Unfortunately, Relay cannot support citizens of certain countries. They cannot support businesses that operate in the following industries:
Provisioning and exchanging cryptocurrency
The sale of firearms or weapons
Credit repair
Privately owned ATMs
Money services
Unlawful internet gambling
Cannabis sales
If you are eligible to be a Relay customer, setting up an business checking account is easy. You start by creating a Relay account. This requires you to provide the following information for yourself, your business, and 25% or larger owners, and certain listed executives:
Name
Address
Phone number
Email address
Social Security number
Valid government-issued photo ID
Depending on your business type, you'll have to provide certain information about the business. This could include:
Employer identification number
Partnership agreement
Bylaws
Articles of incorporation
Operating agreement
Other similar documents
Choosing the Best Business Checking Account 
Finding the best business checking account for your business takes effort and thought.
You have several options to choose from. It takes time to find the best option.
The amount of time it takes can be reduced if you start your search prepared.
Start by understanding your business's needs in a checking account. With that information, you can compare accounts that match your specific needs.
Many banks have fees in three common areas. Understanding your needs in these areas can speed up the process of figuring out how much an account will cost. Figure out the following before starting your search:
Monthly cash deposit amount
Number of monthly transactions
Minimum balance you can maintain to avoid maintenance fees
Several other factors will likely play into your checking account choice that have nothing to do with fees. Here are some ideas to help you identify your needs before searching for the right account.
Monthly maintenance fees
Most business checking accounts charge a monthly maintenance fee of $10 or more. Some accounts don't have these fees, including many online options.
Banks often waive this fee if you meet certain requirements, such as maintaining a minimum balance.
Minimum balance requirements
Keeping a predetermined balance in your account could help you get maintenance fees waived. These balances may be calculated differently at each bank. Understand the calculation to make sure you don't get a surprise fee.
Free monthly transaction limit
Expect a free monthly transaction limit with most checking accounts. If you exceed the limit, you often have to pay a per-transaction fee.
Free monthly cash deposit limit
Similarly, you may get a monthly limit of free cash deposits. Any cash deposited over that amount will likely result in fees.
Fees for wire transfers
The vast majority of banks charge wire transfer fees. Fees vary by bank and by wire transfer type. Know which wire types your business uses to estimate the fees you'd have to pay each month.
Branch locations and operating hours
Busy business owners likely want to find a bank with branches near where they live or do business. The hours the branches are open is another important factor to consider.
ATM locations and costs
If you use ATMs, understanding where free ATMs are located and out-of-network ATM fees could be essential.
Convenience features
Look for a bank that makes your life easier. Features like mobile check deposit and the ability to schedule transfers online can help reduce visits to the branch.
Payment processing solutions
Banks often offer a payment processing solution for card payments or work with a third party that does. These services allow you to get money deposited directly to your bank account, but fees add up quickly.

Non-bank solutions may be more cost-effective, but this depends on the bank's service offerings.
Software integration options
Having a bank that integrates with accounting software can save you or your accountant time and money, as well as reduce input errors. Some banks integrate with other essential business software platforms, as well.
Other banking products
Your business may prioritize loans or other banking products above a business checking account. In these cases, you must decide if keeping all accounts at one bank or having an ideal checking account is more important.
Advantages of an Online Bank vs. a Traditional Bank for Business Checking
Working with an online bank can offer your business many benefits. Online banks don't have to pay for physical locations or people to staff those locations.
Digital business checking accounts often pass on these cost savings in the form of fewer fees and fees at lower costs. Some online accounts even pay interest or offer other rewards.
Online-based banks focus on the customer experience in more detail than many brick-and-mortar banks. Customers only interact with the bank through technology, so they work hard to provide an outstanding experience.
Digital banks may also offer products or services that physical banks don't, such as supporting multiple checking accounts.
Unfortunately, there are some downsides. Depositing cash and checks can be more cumbersome. The same goes for withdrawing specific cash amounts. You can't visit a physical branch, either.
Final Verdict
Relay is a low-fee online business checking account with several features that can make a business owner's life easier. 
The bank allows you to have up to 20 checking accounts and 50 debit cards, which is great for larger companies looking to track money in different ways. They charge very few fees and the fees they do charge are often very low cost compared to competitors.
As long as your business doesn't deal with large volumes of cash, Relay's technology services and customization options be a great fit for your business.