TD Business Convenience Checking Plus Account 2023 Review
Our review of the TD Business Convenience Checking Plus Account looks at the fees and features that matter most to how you manage your business finances.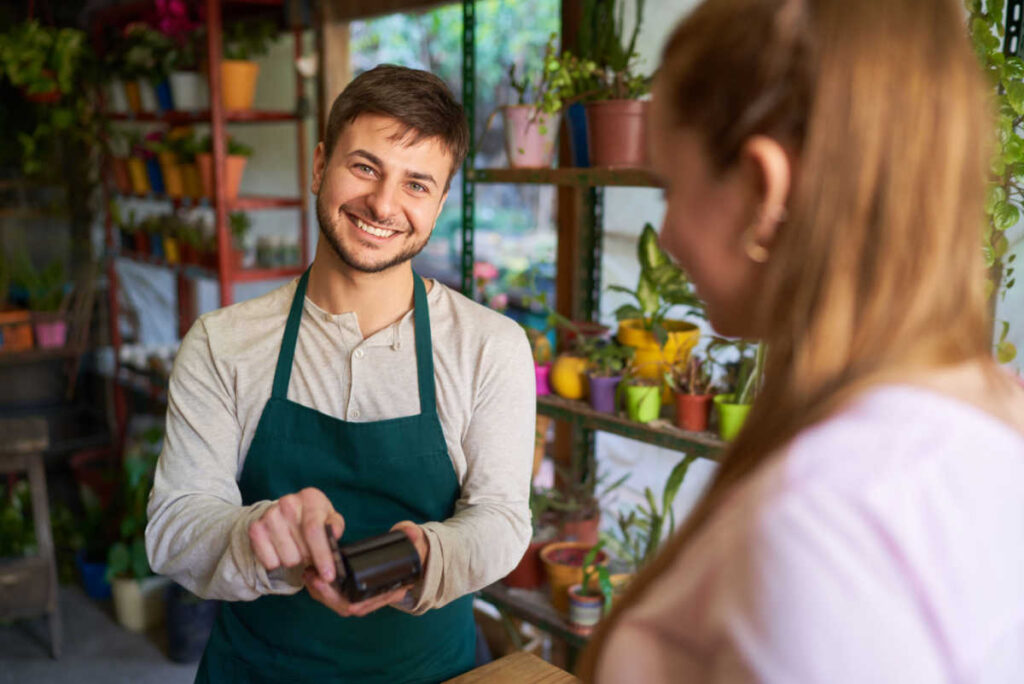 A business checking account is a must-have tool to keep your personal and business finances separate. This can help you get a clear picture of your business's finances and can even protect your personal assets if your business is properly structured.
Finding a good business checking account can take time. Each business has different needs and each bank account has its pros and cons. Here's what you need to know about the TD Business Convenience Checking Plus Account to see if it's a good fit for your business.
TD Business Convenience Checking Plus Pros & Cons
Compare Business Checking Options
See the other great options available for your business checking needs.
How to waive Monthly Maintenance Fee
The TD Business Convenience Checking Plus Account charges a $25 monthly maintenance fee. 
The fee is relatively easy to get waived, though.
All you have to do is maintain a combined $1,500 minimum balance in this business checking account and one personal checking account.
500 Free Monthly Transactions
This business checking account offers a generous 500 free monthly transactions. These include paid and deposited items per statement cycle.
Each transaction beyond the first 500 results in a $0.50 fee, which is a bit higher than many business checking accounts.
$5,000 in Free Cash Deposits per Month
As an account holder, you can deposit up to $5,000 in cash for free each month. Each $100 deposited beyond that results in a $0.25 fee per $100 deposited.
Other Account Fees - TD Business Convenient Checking Plus
| Type | Fee |
| --- | --- |
| ATM fee per withdrawal, transfer, and balance inquiry at non-TD ATM | $3.00 each |
| Overdraft fee (paid or returned) | $35.00 each |
| Money orders | $5.00 each |
| Cashier's checks | $8.00 each |
| Stop payment | $30.00 each |
| Paper statements | $3.00 per month |
| Check images with monthly paper statements | $2.00 per month |
| Cashed or deposited item returned | $20.00 per item |
| Incoming wire transfer | $15.00 each |
| Outgoing domestic wire transfer | $30.00 each |
| Outgoing international wire transfer | $50.00 each, plus exchange rate, taxes, and correspondence fees |
| ACH Batch | $10.00 per batch |
| International transaction fee | 3% of the U.S. dollar amount of the transaction |
Other Features of the TD Business Convenience Checking Plus  Account
This business checking account does not earn interest but it does give you access to online banking and TD Bank Mobile Deposit to help you avoid branch visits. When you sign-up for an account in person, you can get an instant-issue debit card for your account.
As an account holder, you can send payments with ACH transactions, bill pay, or wire transfers. You can also add TD Online Accounting for a monthly fee, but the first three months of this service are free.
You can also accept payments at your business with TD Merchant Solutions. This service also has fees associated with it.
How to Open a TD Business Convenience Checking Plus  Account
Opening a TD Business Convenience Checking Plus Account requires a $100 minimum deposit. 
To open an account, your business must be located in a state where TD Bank operates. These include:
Connecticut
Washington D.C.
Delaware
Florida
Massachusetts
Maryland
Maine
North Carolina
New Hampshire
New Jersey
New York
Pennsylvania
Rhode Island
South Carolina
Virginia
Vermont
Businesses with 4 signers or less can start the application process online. Businesses with more signers or anyone else that wishes can set up an appointment at a local TD Bank branch to open an account in person.
The person opening the account must have signing authority and should be prepared to provide:
Social Security number
Valid U.S. photo ID
U.S. legal address
Based on the type of business you operate, you may be requested to provide different information. Supported business types include:
Sole Proprietorship
LLC
Partnership, LP, or LLP
Corporation
Non-profit with a filed 501(c)(3)
Examples of information your business may be required to provide include:
Business tax identification number
Fictitious name certificate
Partnership banking agreement
Meeting minutes or by-laws
How to Choose the Best Business Checking Account 
Choosing the best business checking account for your business can make a huge difference in fees charged and other features.
Finding the best-fit account isn't easy, though. You have to understand your business's needs and evaluate several options.
Start by understanding your business's needs in these areas to get an idea of some of the major fees you may have to pay:
Average cash deposits each month
Average transactions each month
Minimum balance you can keep in the account
Fees won't be the only factor to focus on. Some businesses may put convenience or other factors ahead of the fees they pay.
These are some of the concepts you may want to consider about potential bank accounts to help you choose the best one for your business.
Monthly maintenance fees
The vast majority of business checking accounts charge a monthly maintenance fee. The fees vary based on the bank and the features the account offers.
Ways to waive maintenance fees
Many business checking accounts allow the monthly maintenance fee to be waived with qualifying activities. These can require a small amount or a large amount of effort, depending on the account.
Excess transaction fees
Find out how many free transactions you get each month and how much excess transactions cost.
Excess cash deposit fees
Learn about cash deposit limits and costs for excess deposits before signing up for an account if you plan to deposit cash.
Wire transfer fees
Businesses that make wire transfers should consider how many transfers and which types of transfers they make each month. Then, compare that to the bank's fee list to get an estimated monthly cost.
Branch operating hours and locations
If you plan to visit bank branches to take care of your banking, the locations and hours those locations are open can be critical.
ATM fees and locations
Businesses that visit ATMs often should consider the ATM fees and network.
Convenience features
Convenience features can save your business time and money. Tools like mobile apps, mobile check deposit, and online banking can reduce the number of trips you make to the branch.
Payment processing programs and related fees
Banks may offer payment processing programs that allow you to accept card payments and get them deposited directly into your bank account. Expect to pay significant fees for this service. 
Software integration
If your bank account can integrate with your accounting and other software, your business can often run more smoothly.
Other accounts, loans, and services
You may prioritize a bank's loans and other account types over a checking account. In this case, it may make sense to open a less-than-perfect business checking account at the same bank to keep your banking in one place.
Other TD Bank Business Checking Accounts to Consider
Your business may find another TD Bank business checking account is a better fit. 
TD Business Simple Checking
The TD Business Simple Checking Account is a good fit for smaller businesses getting started that don't mind paying a smaller monthly fee. This account has a lower $10 monthly service fee, but it cannot be waived. 
You get 200 free transactions per month. The excess transaction fee is higher at $0.75 per transaction. You also get up to $5,000 in free cash deposits per month with a fee of $0.25 per $100 of excess cash deposited.
TD Business Premier Checking
As your business grows, you may find a more advanced account is necessary. The TD Business Premier Checking account offers more perks than any other TD small business checking account.
This account has a $30 monthly maintenance fee that is waived for the first three statement cycles. To waive this fee, you must hold a $40,000 combined balance in business and one TD personal checking accounts. You could also have an active TD Merchant Solutions, TD Digital Express, or TD Small Business Loan or Line of Credit to waive the fee.
The monthly free transaction limit is the same at 500, but excess transactions only cost $0.35. The free monthly cash deposit limit increases to $30,000 with the same $0.25 per $100 excess cash deposit fee.
The account offers discounts on some TD accounts and services, including up to two TD Business Simple Checking accounts with no monthly fee. 
Final Verdict
The TD Business Convenience Checking Plus Account should fit most small business needs as long as they operate in a state TD Bank services. This assumes the business can meet the minimum balance requirement to waive the $25 monthly maintenance fee. 
If your business finds it is regularly exceeding the free cash deposit or free monthly transaction limits, you may need to find another account with higher free limits.