Wells Fargo Initiate Business Checking Account 2023 Review
Our Wells Fargo Initiate Business Checking Account review looks at the fees and features that are more relevant to your business needs.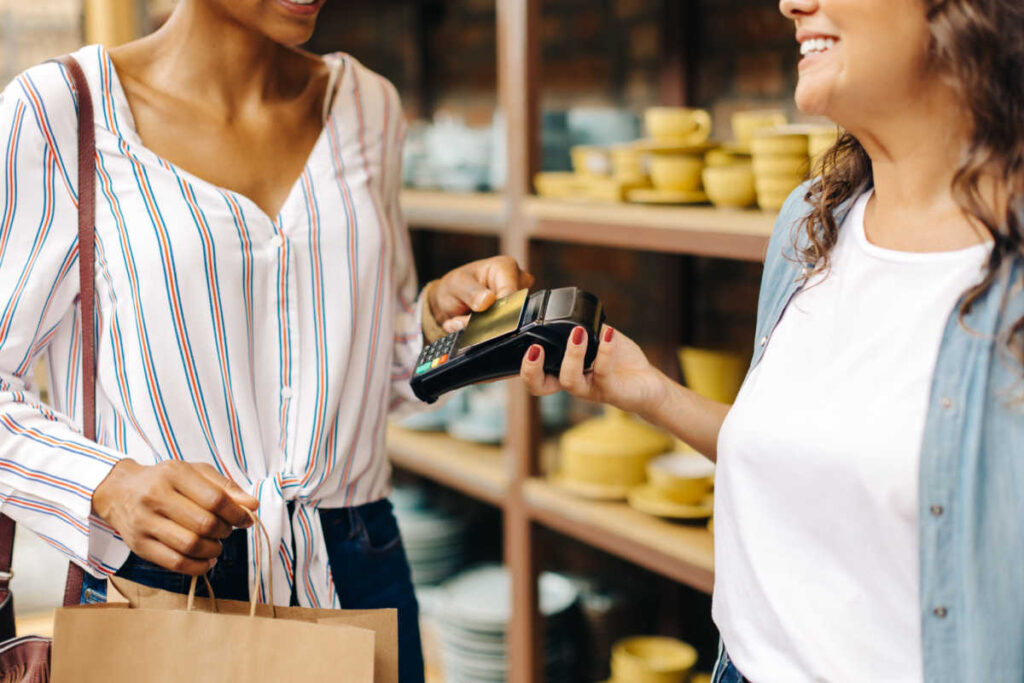 Businesses should always keep personal and business finances separate. It makes it easier to understand how a business is performing. 
Doing so could even protect your personal assets, depending on how your business is structured.
You have several business checking accounts to choose from, including three from Wells Fargo. 
Businesses that don't have extensive banking needs, including those just getting started, may find the Wells Fargo Initiate Business Checking Account could meet their needs. Here's what you should know about this account.
Wells Fargo Initiate Business Checking Pros & Cons
Pros
Cons

Relatively low $10 monthly service fee that can be waived
Small business customer service phone number
Large branch footprint

Long list of potential fees
Lower free transactions and cash deposits than some banks before fees kick in
Monthly Service Fee
The Wells Fargo Initiate Business Checking Account comes with a $10 monthly service fee. However, the fee is relatively easy to get waived. You only have to meet one of the two following requirements each period:
$500 minimum daily balance
$1,000 average ledger balance (calculated by adding up the ending balance each day and dividing by the number of days in the fee period)
100 Free Monthly Transactions
This account has a relatively small limit of 100 free monthly transactions. Unfortunately, this transaction limit includes virtually all transactions except debit card purchases and payments. 
Specifically, Wells Fargo says the following count toward the free transactions:
Checks deposited
Withdrawals
Debits (both paper and electronic)
Each transaction above 100 during a fee period incurs a $0.50 fee.
Other banks often exempt some types of transactions other than debit card transactions, making Wells Fargo's limits feel more restrictive.
$5,000 Free Cash Deposits Per Month
The Wells Fargo Initiate Business Checking Account offers $5,000 in free cash deposits each fee period. After exceeding this limit, each $100 deposited results in a $0.30 fee.
Other Account Fees - Wells Fargo Initiate Business Checking
| Type | Fee |
| --- | --- |
| ATM fee (in the U.S.) | $2.50 per cash withdrawal, balance inquiry, or funds transfer |
| ATM fee (outside the U.S.) | $5.00 per withdrawal, $2.50 per balance inquiry or funds transfer |
| International debit card purchase transaction fee | 3% of the transaction amount for purchases made in foreign currency |
| Wire transfer (incoming domestic) | $15.00 per item |
| Wire transfer (incoming international U.S. or foreign currency) | $16.00 per item |
| Wire transfer (outgoing domestic) | $30.00 per item |
| Overdraft fee | $35 per item with no more than four per day |
| Returned item fee | $12 per item |
| Cashier's check | $10 per check |
| Money order (up to $1,000) | $5 per money order |
| Stop payment | $31 per item |
Other Features Offered by This Account
As a Wells Fargo Initiate Business Checking Account holder, you get access to several other features this account offers.
Wells Fargo provides online and mobile banking, including Bill Pay and mobile deposit. These features can reduce the number of trips you need to make to a branch, saving you time and headaches.
The bank boasts a 12,000+ ATM network, making ATMs relatively easy to find in the areas Wells Fargo services.
Small business customers get direct access to a small business customer service phone number, as well.
Businesses can even customize their debit card and checks with their logo to help reinforce branding. 
How to Open the Account
Opening a Wells Fargo Initiate Business Checking Account is much like opening any other business checking account. Wells Fargo allows you to apply online or through a branch location.
Wells Fargo allows several types of businesses to open accounts. Each type of business may have slightly different documentation requirements. Business types include:
Sole proprietor
General partnership
Limited partnership
Limited liability partnership
Corporation
Social or recreational clubs
Unincorporated associations
Civic groups
When applying, you'll need at least $25 for the minimum opening deposit. You'll also need other documentation requested during the application process. Wells Fargo doesn't provide exact details, but requests may include the following:
Documentation (varies by business type) verifying your business is registered with a governmental agency

Fictitious name certificate
Business license
Partnership agreement
Articles of organization or incorporation
Certificate of good standing, registration, formation, or organization
Organization bylaws

Information about the business

EIN, TIN, or SSN
Address
Date of formation
Industry

Information about business owners

SSN
Date of birth
Address

Information about the business manager

SSN
Date of birth
Address
How to Choose a Business Checking Account
Picking a business checking account requires a business owner to consider several competing factors. Each business owner will likely have different priorities, so they must evaluate each option independently. 
This can take time. To start the process, consider your business's needs and how a business checking account can help meet them. Start by figuring out these common factors necessary to make an informed decision:
Monthly cash deposits
Monthly transactions required
The minimum balance you can keep in the account at all times
This information helps you figure out some of the most common fees you may have to pay in the course of your ordinary business.
Not all businesses want to focus on fees, though. Each business may have different priorities, such as convenience or physical branch locations.
Here are a few factors you may want to consider to determine which business checking account is best for your business.
Monthly service fees 
Monthly service fees can quickly add up over a year. Business bank accounts typically have fees that are $10 per month or higher.
Minimum balance requirements 
You may be able to get a monthly service fee waived by keeping a minimum balance in the account. This locks up your cash, though. Evaluate the minimum requirements to see if they fit your business's cash flow needs.
Transaction fees and free transaction limits
Understand whether you'll exceed the free monthly transactions a business checking account comes with. If you may exceed the limit, understand how much it will cost your business.
Cash deposit fees and free cash deposits
If your business deposits a significant amount of cash, know whether it exceeds the free cash deposit limits and what fees you'll have to pay.
Wire transfer fees 
Wire transfer fees vary by type of transfer. Look up the fees for the transfers your business makes to estimate the monthly impact on your business's bottom line.
Branch hours and locations 
Some businesses rely heavily on bank branches to deposit cash and take care of their banking needs. In these cases, convenient locations and hours could be a top priority.
ATM fees and network
Other business owners may be able to handle their business's needs at an ATM. An extensive ATM network and low ATM fees may be a priority in these cases.
Convenience 
Banks may offer services that streamline banking or reduce frustration. For example, online banking and mobile check deposit can help you avoid branch visits.
Payment processing programs
Businesses may want to partner with their bank to accept credit card payments directly to their checking account. Fees for this service vary by bank and could be the most significant fee you pay.
Integrations with accounting and other software
Having a bank account that works flawlessly with your accounting software and other systems can easily save you or your accountant hours of work.
Other bank products and services 
You may want to have all of your banking products at one bank. In this case, a bank with superior loan products or other accounts may make it reasonable to choose a less ideal checking account.
Could Another Wells Fargo Business Checking Account Be a Better Fit?
In addition to the Wells Fargo Initiate Business Checking Account, the bank also offers a Navigate Business Checking Account and Optimize Business Checking Account.
Wells Fargo Navigate Business Checking
The Navigate Business Checking Account is the next step up after the Initiate Business Checking Account. As your business grows, you may find this account is a better fit.
It charges a $25 monthly service fee. This fee can be waived if you maintain a $10,000 minimum daily balance or $15,000 average combined business deposit balances.
This account increases free transactions per fee period by 150 to 250 in total. It also increases free cash deposits each fee period by $15,000 for a total of $20,000. This account also pays interest.
The Navigate account does not charge fees for: 
Stop payments
Cashier's checks
Money orders
Incoming wire transfers
The first two outgoing domestic wire transfers each fee period
The first two domestic non-Wells Fargo ATM cash withdrawals per fee period
Wells Fargo Optimize Business Checking
Businesses that continue to grow may want to take advantage of the Optimize Business Checking Account. This account has a non-waivable $75 monthly service fee. However, large businesses get access to the following features:
Treasury management services through Commercial Electronic Office
Access to account management through CEO and CEO Mobile
Up to five outgoing CEO Wires per statement period
Final Verdict
Wells Fargo's Initiate Business Checking Account best fits smaller businesses just getting started as well as those that don't process much cash or many transactions throughout a month. The monthly service fee is relatively easy to waive, and the bank accounts' other fees are in line with industry standards.
If Wells Fargo is a prominent bank in your area, the convenience of banking with a large bank may make this account a good solution for your business.