How to Save Money When Traveling with a Credit Card
If you're looking for the hottest money saving travel tips, MyBankTracker has the inside scoop on how to make your next getaway as budget-friendly as possible.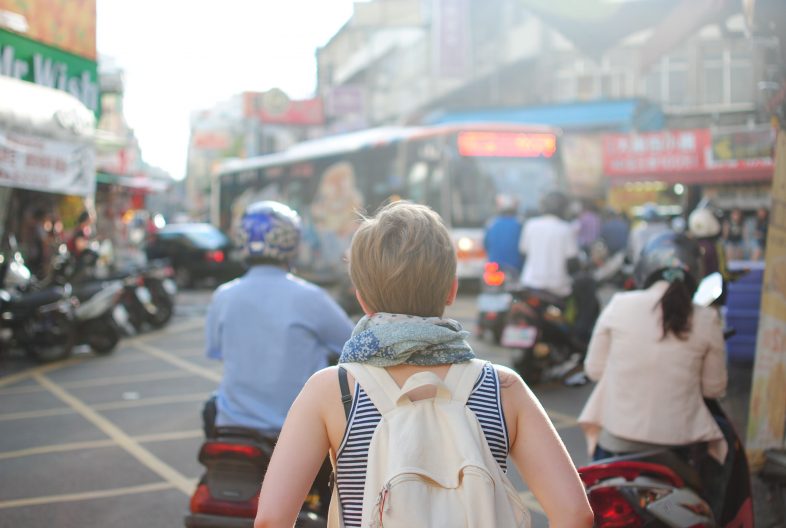 If you'll be hitting the road for business or pleasure any time soon, using a travel rewards cards to cover your expenses is a great way to boost your savings over the long run.
Travel cards aren't all alike so it's important to make sure you're choosing the right one. Some cards let you earn miles or points towards free flights while others are geared at shaving a few bucks off your hotel stay.
To help make your next trip as budget-friendly as possible, MyBankTracker went in search of the best money-saving travel tips.
We spoke to Senior VP of Supplier Relations at CheapOair.com Tom Spagnola to get the lowdown on why now is a great time to add a travel rewards card to your wallet.
1. Cheap Flights
If you've filled up your gas tank lately, you've probably noticed that you're spending a lot less to get around town.
That trend is expected to carry over to the airline industry, which means it's going to be cheaper to fly the friendly skies.
According to Spagnola, the dip in fuel prices over the last months, paired with a strengthening economy should drive airfares down by 5 percent worldwide this year.
Airlines are also set to increase their capacity in the new year, another plus in favor of money-minded travelers.
With more seats available, there's going to be a bigger push to fill them with passengers and the end result is lower ticket prices.
Spagnola says competition will be particularly fierce as airlines try to attract more business class customers.
If you're planning to cash in on cheaper fares more often, a travel rewards card is a must.
The more you fly, the faster you'll rack up those points or miles towards free travel. Not only that, some card issuers throw in attractive sign-up bonuses to get you started.
2. Don't Forget Low-cost Airlines
Discount airlines like Spirit and JetBlue are often overshadowed by bigger carriers but they're poised to take off.
The cheaper fares they offer has proven to be enticing for travelers who are primarily focused on price when it comes to flights.
The low-cost carrier industry is expected to expand globally, with Asia and Europe seeing the most competition from major airlines, according to Spagnola.
That's good news if you're planning to head overseas any time this year.
Declining currency rates in places like Japan and South Africa mean you'll be getting more bang for your buck, which is another great reason to swap out cash for a travel card instead.
Tip: If you plan on going overseas, be sure to use a credit card that has no foreign transaction fees.
3. Discounts for Booking on Tablet or Smartphone
These days, we're more connected than ever thanks to smartphones, tablets and other mobile devices. You can do just about anything with just the push of a button and that's a trend that airlines are increasingly catching on to.
"Airlines, car rental agencies, hotels and travel companies are starting to offer special reduced pricing for travelers who book through their tablet or smartphone," says Spagnola.
If you normally use your phone or iPad to do shop around for the best price on flights or hotels, you could see your travel savings climb even higher.
Convenience and simplicity have become touchstones for the industry as a whole and the result is that consumers are able to score even more discounts with very little added effort.
4. Bundling isn't just for your car insurance anymore
If you've ever flown economy class, you know what a headache all those little extras are and how much they can inflate the cost of your ticket.
Airlines use them as a way to bring in some extra cash, much to the chagrin of travelers.
Travelers who are tired of getting nickel-and-dimed at the check-in counter should see some relief coming their way.
Starting this year, airlines will be making the move to incorporate those add-on fees into the final ticket price so you're not getting as much of a sticker shock.
Spagnola advises that flyers will also have the option of picking and choosing which options they want when reserving flights so you're not paying for more than you need.
"Travelers can expect lower prices by bundling their travel purchases, whether it's a car and hotel or a flight, hotel and car rental," he says.