3 Best Balance Transfer Credit Card Offers for Debt Consolidation
Check out the best balance transfer credit card offers that are available to help you consolidate debt and cut down on interest payments.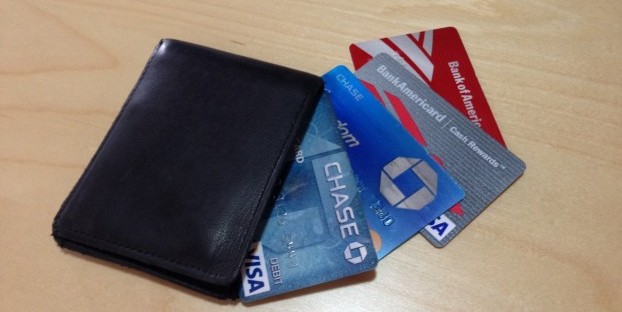 Stuck in a pile of debt? Do what many other people are doing to dig themselves out: balance transfers. Pick from one of the best balance transfer card offers around to help you get started.
Balance transfers 101
When you transfer a credit card balance, you're essentially using one credit card to pay another credit.
The transaction typically costs around 3% of the amount transferred (charged to the card that receives the balance). And, unlike purchases, balance transfers begin to interest immediately -- there's no grace period.
Fortunately, depending on the credit card, there may be special offers and terms that waive the balance transfer and/or include an extremely low interest rate on balance transfers.
By moving the balance to a card with a lower APR, you're paying less interest -- so you can focus on paying off debt.
What to look for in a balance transfer card:
Introductory offer - Low APR (preferably 0%) for more than 12 months.
Balance transfer fees - No balance transfer fees please!
Post-intro-period - How useful is the card after the intro period?
Why do you need a low interest rate? Well, a low interest rate enables more of your payments to go straight to your principal balance. If you were to get 0% APR on a balance transfer you would be able to save hundreds if not thousands of dollars.
Based on the above criteria, here are MyBankTracker's recommendations for the best balance transfer credit card offers:
1. Chase Slate Credit Card
Apply for this card if:
You want to avoid the major costs of balance transfers.
A great balance transfer credit card has no balance transfer fee and a nice, long 0% APR on balance transfers. That's what you'll get with the Chase Slate card.
You're looking at no interest charges on balance transfers (and purchases) for 15 months and there's no balance transfer fee if the balance transfer is performed in the first 60 days following account opening.
Make sure you can eliminate your debt within 15 months because the APR jumps to 13.24% to 23.24%. After that introductory period, Chase Slate just becomes a rather mundane credit card with no noteworthy rewards or perks.
One caveat: Like many creditors, Chase does not allow balance transfers between their own credit cards (i.e. Chase Freedom and Chase Sapphire Preferred). It makes sense since they don't want to let you skip out on interest paid to them!
Pros: 0% Intro APR on balance transfers for 15 months; $0 balance transfer fee for 60 days
Cons: High regular APR
2. Amex Everyday Credit Card
Apply for this card if:
You want a decent rewards credit card after the intro period ends.
Just because you got rid of your debt doesn't mean that it won't come back. Going forward, you might want a rewards credit card too (after you've eliminated your balance). The Amex Everday Credit Card fits that role.
The card comes with an introductory 0% APR on balance transfers (and purchases) for a very long period of time. Further, balance transfers made in the first 60 days don't have a balance transfer fee.
Even when the introductory period ends, you could still be left with a handy rewards credit card.
Pros: Great for debt consolidation
Cons: May be difficult to qualify for
3. Noteworthy Alternative: PenFed Promise Visa Card
Apply for this card if:
You want a low-fee credit card that'll help you tackle your debt.
The PenFed Promise Visa Card offers an introductory APR of 4.99% APY on balance transfers for 12 months. And, there's never a balance transfer fee, or any other credit card fee!
Note: To join, you have to be or related to a military service member, a government employee or a member of an eligible organization. Those who don't qualify can easily donate $15 or $20 an organization that makes them eligible for membership. You must also agree to receive all PenFed credit card statements electronically.
Pros: 4.99% Intro APR on balance transfers for 12 months; no fees, including no balance transfer fee
Cons: No 0% APR introductory period
Don't think you need a balance transfer credit card? Instead, take a look at MyBankTracker's list of best low interest credit cards -- they're better if you're looking for a credit card and expecting to carry a balance.