Which Credit Report Does Discover Pull?
Find out which U.S. credit bureau is used by Discover most often when approving applications for credit cards and loans.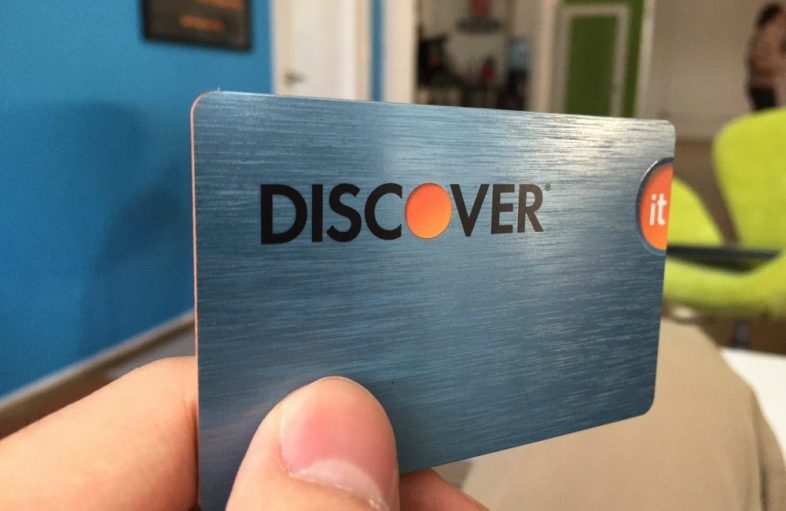 If you're thinking about applying for a credit card from Discover, you should be most concerned with your Equifax credit report, followed by Experian and then TransUnion.
We researched 134 publicly available, consumer-reported credit inquiries made in 2016 and 2017. While Discover makes use of all three credit agencies, it has an affinity for Equifax the most.
This is useful information indeed since by knowing where financial providers check your credit (in this case, Discover), you can take steps to maximize your credit score with the credit bureau they prefer — improving your chances of getting your loan or credit application approved with flying colors.
Discover doesn't always use Equifax as its go-to credit bureau, our research found, but opts for it in most credit-checking cases. Results vary from state to state; here's how it looks by state:
Discover Credit Reports Data
| State | Credit bureaus used |
| --- | --- |
| Alabama | Equifax |
| Arkansas | TransUnion |
| Arizona | Equifax and Experian |
| California | Equifax*, Experian, and TransUnion |
| Colorado | Equifax |
| Connecticut | Equifax* and Experian |
| Florida | Equifax, Experian*, and TransUnion |
| Hawaii | Equifax and Experian |
| Georgia | Equifax, Experian, and TransUnion |
| Illinois | Equifax* and TransUnion |
| Indiana | Experian |
| Kansas | Experian |
| Kentucky | Equifax* and TransUnion |
| Louisiana | Experian |
| Maryland | Equifax* and Experian |
| Massachusetts | Equifax and Experian |
| Michigan | Equifax and Experian |
| Minnesota | Equifax |
| Missouri | Equifax and TransUnion |
| Nevada | Equifax* and Experian |
| New Hampshire | Experian |
| New Jersey | Equifax and Experian* |
| New Mexico | Equifax |
| New York | Equifax* and TransUnion |
| North Carolina | Experian and TransUnion |
| North Dakota | TransUnion |
| Ohio | Equifax, Experian, and TransUnion |
| Oklahoma | Equifax |
| Oregon | Equifax |
| Pennsylvania | Equifax* and Experian |
| South Carolina | Equifax |
| Tennessee | Experian and TransUnion* |
| Texas | Equifax*, Experian, and TransUnion |
| Utah | Equifax |
| Washington | TransUnion |
*Denotes the most commonly used credit bureau in that state's dataset.
---
Where We Got the Data
Firstly, why is your credit being checked in the first place? When you apply for credit, the bank, lender or credit card provider (let's say Discover) you've applied to needs to refer to your credit report to see what kind of a borrower you'd make.
Do you have a solid history of trustworthy and creditworthy credit behavior? Or have you lived a life filled with debt, defaults, and delinquencies?
Financial institutions know all this information, but they're always just a bit mysterious about where they find it, or where they pull your credit.
It's a mystery to us, too.
Financial providers like to keep a certain distance between applicants they haven't done business with yet, so one can never be sure which credit bureau your credit is being checked through after applying for credit. Because such info isn't readily revealed, we did some digging through CreditBoards.com, scouring the site by searching for individuals who applied for credit with Discover.
The majority of results shed light on the ubiquity of Equifax as Discover's most commonly checked agency for hard credit pulls.
There's a reason why you have three FICO scores from all three credit reporting agencies. Each one uses its own credit criteria, so you may end up with three (slightly) different scores.
For instance, you could be on the cusp of fair to good credit, but the bank you'd like to get a loan with rejects your application (or approves you with high interest rates).
Why?
Discover may have used your Equifax report/score that ultimately reflected more of the negative aspects of your credit history versus the information contained in your TransUnion report.
So, it's important that you know which credit bureau a particular bank uses in its credit pulls since most banks are not likely to reveal which agency they consult with for credit checks. It could make all the difference in increasing your loan approval odds versus having to look for another lender.
Why the Data Matters
Whether your credit is poor or pristine, all three of your credit scores from Equifax, Experian, and TransUnion will reflect similar scores, yet differ ever so slightly.
Being on the cusp of fair to good credit could make all the difference in getting accepted or rejected for a loan or credit, especially if, for example, your Equifax report reflected the poorer end of your credit history.
And in the case of Discover, a credit card provider with high approval standards, it's imperative to have stellar credit when seeking out a card from their portfolio.
We're here to help you identify which credit report and credit bureau are the most applicable for affecting your approval rate for a provider like Discover.
Noting that, taking the steps to boost your credit through all three credit bureaus keeps your credit healthy, plus greatly improves your chances of approval the most for any loan or credit product you pursue.
---
How to Check Your Credit
Being in the dark about your credit, but applying for credit anyway, could mean risking rejection, unaware that your credit isn't up to par. Or, it could mean knowing that your credit is exemplary, just the ammunition you need to be confident about applying for loans and credit products that are more competitive.
Start by checking your own credit. Don't worry, it won't drop your credit score. Discover pulling your credit through Equifax will affect your credit slightly, but a self-check is known as a "soft" pull that has zero effect on your score.
One legitimate and free resource is AnnualCreditReport.com, the only official credit report database authorized by the U.S. government itself, so there's no need to fret about scammers soliciting your credit card or personal information. The site provides you with your full, detailed credit report aggregated from Equifax, Experian and TransUnion alike.
Keep some of these tips in mind when accessing your credit report:
Do some research on yourself. As part of the verification process, the site may ask you a series of questions about you that may or may not be true. Have ready a list of banks you've had accounts with, the names of your student loan providers, and your past addresses if street names and numbers are vague. Don't be persuaded to choose an answer that's ambiguously incorrect; when applicable, choose "none of the above."
Double-check your information. One misspelled name or incorrectly entered date of birth or Social Security number may make the site believe that someone is impersonating you, locking you out from accessing your report. Ensure that all your personal information is accurate.
Compare and contrast credit reports. Save a copy of your credit report and keep it on hand until the next time you pull your report. For one, the site may lock you out if you try and refresh your browser, giving you only a glimpse of the whole package! Then, compare the old and new reports to see how your credit is doing.
Explore your options. Prefer snail mail or applying over the phone? You can mail this form to Annual Credit Report Request Service, P.O. Box 105281 Atlanta, GA 30348-5281 for a hard copy, or call 1-877-322-8228.
---
Improve Your Credit
When it comes to credit, what's on your paper report reflects your real-life credit situation. And your real-life credit situation isn't just for appearances; it can literally make or break a credit application from a "yay" to a "nay." (And that's even when you have the best of financial intentions.)
Making sure you're doing all the right things to boost your credit ensures that your efforts appear on your credit report and impress lenders who pull your credit.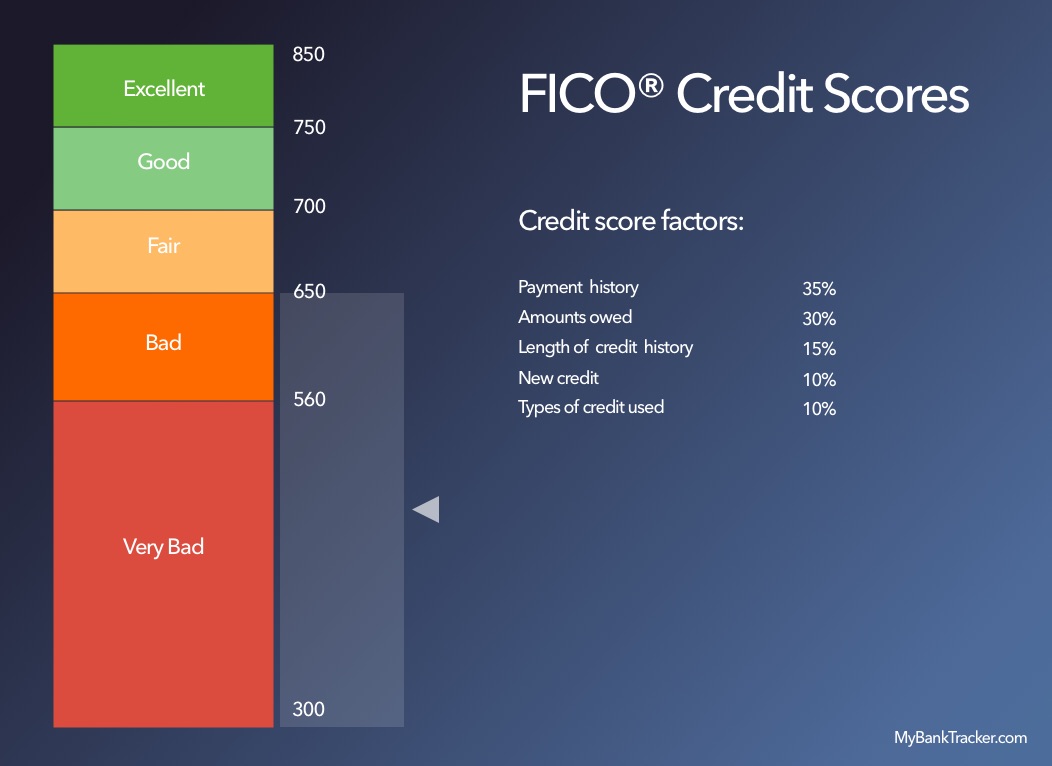 Pay off debt
Unpaid debt sends the message to creditors like Discover that you're not ready to borrow money and take on more debt.
Clear your credit profile of any outstanding debt by paying off as much as you can each month (credit card balances, student loans, car loans, etc.).
It'll reduce your debt-to-credit ratio, the amount of credit you use vs. what's available to you.
Dispute credit report errors
Not everything on a credit report may always be true.
It could be outdated information, such as a past delinquent debt that you've since paid up; an extra zero that makes your credit card debt look like $10,000 instead of $1,000; or someone else's negative information that showed up on your report.
Take the chance to dispute these errors with the credit bureaus that could compromise your credit score, by following one of these links:
Raise your limits
Increasing the amount of credit available to you but not using all of it increases your credit score and makes you a more attractive borrower.
What's the point of having credit but not using it?
It shows that you use only a small portion of credit and aren't relying on credit as a crutch to get by.
Credit takes time to build, repair, correct and strengthen, so be patient. It could take months, or longer, depending on your own financial situation.
Wait to apply for new credit until it's absolutely certain that your credit score is within the range that the card provider is looking for.
For example, if it's a credit card for average-to-good credit you're looking for, aim for a credit score in the low to upper 600s.
For good to very good credit, set a goal to reach 700 and above on the FICO scale. And when reaching the top of the summit of the VIP Club — the coveted 800 credit score — there'll be no doubt that you'll be a top pick for Discover and other lenders after seeing a shining credit report, whether it's from Equifax, Experian or TransUnion.