American Express Cash Magnet Card Credit Card 2023 Review
For consumers who want cash back on their spending, learn about the American Express Cash Magnet Credit Card to see if it delivers on the cash back earnings.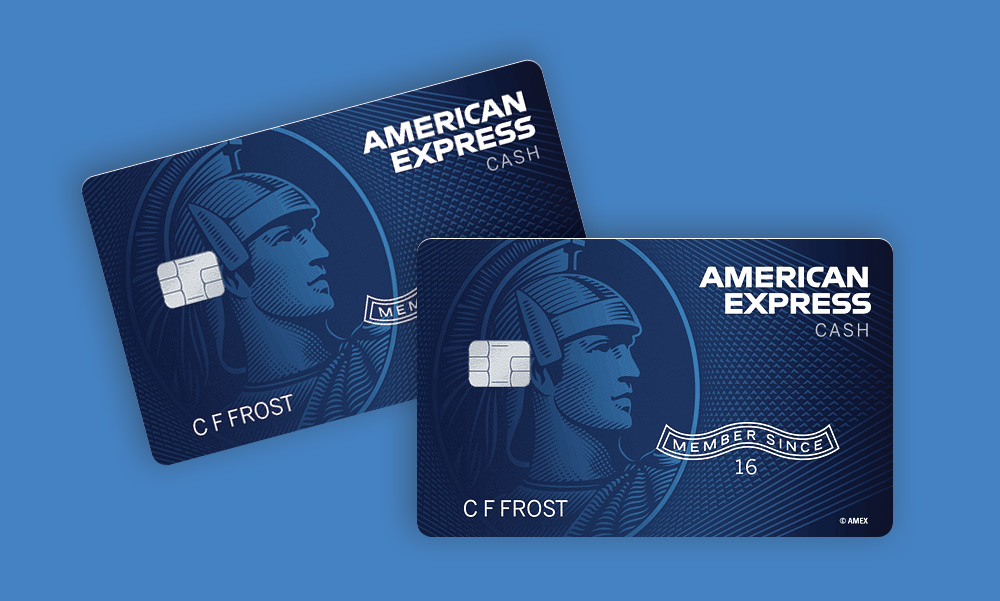 American Express Cash Magnet
The American Express Cash Magnet Credit Card is an ideal pick for your wallet if you're looking for a credit card that earns cash back.
You're going to make that purchase anyway -- why not earn some cash back for it?
The is right for consumers who prefer the American Express brand, but want a card that comes with the flexibility of carrying a balance from month-to-month.
Other American Express cards require members to pay off their balances in full every month.
The Cash Magnet card is ideal for people who want a card that doesn't have bonus categories. 
Rather...
This card offers a simple cash back rate on all purchases -- making it a great cash back card to have with you at all times.
American Express Cash Magnet Credit Card Pros & Cons
Never Pay an Annual Fee
The ability to earn cash back and pay no annual fee is a noteworthy feature of this credit card.
Not to say you can't find this perk with other cards.
But typically, annual fees are common with these types of programs because the fee offsets the cost of the reward.
Annual fees are common with other cards offered by American Express.
For example, its popular Green Card comes with a rewards program and an annual fee of $95 a year.
Earn Unlimited Cash Back
A no-frills credit card works for someone who doesn't use their card often.
But if you use a credit card for everyday expenses, you need a card that earns cash back or another type of reward.
This is what you get with the American Express Cash Magnet card.
You'll earn unlimited 1.5 percent cash back.
So, the more you use the card, the more you can earn.
Once you accumulate enough reward dollars, redeem your reward for:
statement credit
gift cards
merchandise
Handy Perks for Travel
You'll also enjoy select travel benefits as a cardmember. This provides added peace of mind in the event that you run into problems on the road — or in the air.
If you're flying to your destination, you might need a car once you arrive. Use your American Express to book your car rental and receive car rental loss and damage insurance and no extra cost.
This offers protection if the car is damaged or stolen while in your possession. In this scenario, you can decline the optional coverage offered at the counter.
There are stipulations, however.
So make sure you read the "Offers and Benefits" terms before renting a car with your credit card. Some vehicles aren't covered under the policy.
Very important:
This is secondary insurance, coverage that comes with the credit card doesn't include liability.
Liability coverage pays another person's medical expenses if they're injured in an accident caused by you.
You'll also receive travel accident insurance if you use your card to book an entire fare. This applies to fares booked on a plane, train, ship, or bus.
The card also comes with roadside assistance.
Additionally, there's the Global Assistance Hotline when you're traveling more than 100 miles from home.
This provides medical, legal, financial, and emergency assistance. It is useful in a variety of situations such as passport replacement and missing luggage.
Shop With Confidence
If you're no stranger to buyer's remorse, shopping with your American Express Cash Magnet also provides a measure of peace.
This card offers a wealth of shopping benefits, for example:
Purchase protection
If an item purchased with your credit card is damaged or stolen within the first 120 days, purchase protection reimburses you for the amount charged to your card.
This is up to $1,000 per occurrence, and no more than $50,000 per calendar year.
ShopRunner
Shopping through a credit card company's online portal is an excellent way to save money.
With ShopRunner, you're eligible for free two-day shipping on eligible items purchased at over 140 online stores.
ShopRunner membership is complimentary.
Before buying anything online or at a local store, check the online portal to see if the item is available. If you're able to save on shipping fees, you might be able to purchase more of the things you need.
Entertainment access
Enjoy going to concerts and other live events?
You might be eligible to receive exclusive access to pre-sale tickets to some of the hottest events as a cardmember.
Fraud protection
There's also peace of mind in knowing that you're not responsible for fraudulent charges on your account.
This can happen if your card is lost or stolen.
Simply report the fraud to avoid liability.
Be sure to take additional measures to protect yourself from fraud:
Don't save your credit card number on websites for faster checkout.
Don't let anyone borrow your credit card.
Sign up for online banking and monitor your account balance. Report suspicious activity.
Only shop from reputable online sites.
How Does the Cash Magnet Card Compare to Other Cards
Compared to other credit cards with similar benefits, the American Express Cash Magnet card has some good features and some not-so-good features.
The card offers a wealth of cardmember perks from a cash back bonus to shopping incentives.
This is impressive considering that there's no annual fee. This makes the card a strong contender even if you're unable to take full advantage of the card's benefits.
The cash back percentage is also attractive.
But if you use a credit card often, you could potentially earn more with a card offering 2 percent or 3 percent cash back. Some cards offer a higher cash back percent in select categories, and 1 percent on all other purchases.
The long-term differentiators could come from the perks, such as ShopRunner. The value of these benefits, if used, may outweight the cash back earnings.
Final Verdict: Is This the Card for You?
American Express is a reputable brand that offers plenty of perks: rewards program, travel benefits, shopping benefits, and competitive rates.
Before applying for this card, however, keep in mind that American Express isn't accepted everywhere.
So consider where you shop the most, and then see whether these retailers accept the brand.
is different from some American Express cards because you're able to carry a balance from month-to-month. The interest rate you receive at the end of the introductory rate period depends on your credit score. Therefore, this card might not be the right fit if you have so-so credit.
You could potentially end up with a high APR rate. This makes the card an expensive alternative if you carry a balance.
But if you're the type of person who pays off their balance in full each month, you're less likely to deal with high interest charges.
This card might also work if you'll use it often. You can earn more cash back and become eligible for rewards sooner.