BankAmericard Credit Card 2023 Review
Learn about all the details of the BankAmericard® Credit Card from Bank of America, including its intro APR period, interest rates, fees, and features. Compare it to other balance transfer credit cards to see which one is best to help you consolidate high-interest debt.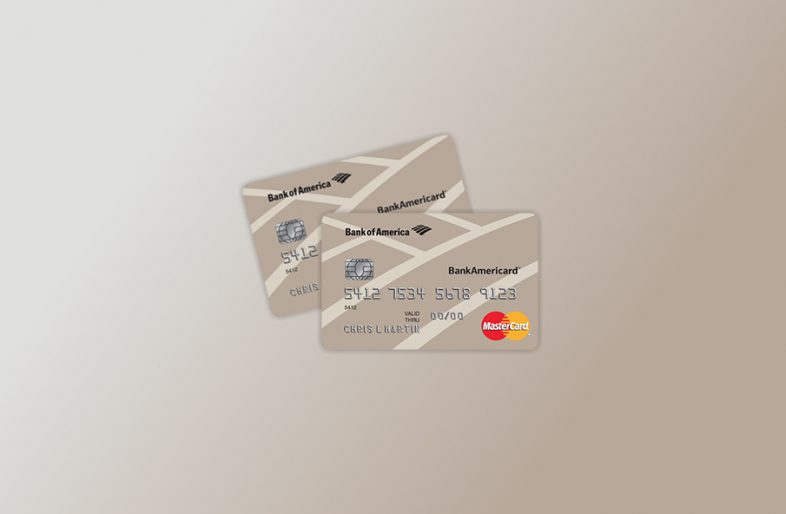 Paying down your credit card balance isn't always easy when you're stuck with a high interest rate. Transferring your balance to a card with a lower APR can save you money and potentially get you out of debt faster.
The key to a successful balance transfer is finding the right card. The BankAmericard Credit Card (from Bank of America) is one to consider if you're looking for a low introductory rate. This card has a lengthy introductory APR period, giving you plenty of time to pay off your balance before the regular APR kicks in. New card members have a chance to avoid a balance transfer fee on their initial transfer and there's no annual fee to worry about.
This card could be right for you if you're looking for a low-cost balance transfer option. The same low introductory APR also applies to purchases, which is a plus if you're planning to use credit for a larger expense. Learn how the BankAmericard Credit Card could save you money when paying down your credit card balances.
BankAmericard Pros & Cons
Great for Balance Transfers
The best feature of the BankAmericard Credit Card is undoubtedly its balance transfer program. The card offers an introductory 0% APR period on balance transfers, if the balance transfers are made within 60 days of opening your account.
Once the introductory period ends, you'll pay the regular variable APR on any remaining balances. The regular variable APR range is typical of what other cards charge. The rate you qualify for hinges on your credit score; the higher your score, the better your rate.
In terms of the introductory period length, it is quite generous, compared to other cards that give shorter time periods to pay off a balance transfer before the regular APR applies. There are a few cards that may stretch that out several more months, but the BankAmericard Credit Card offers something they don't.
No intro balance transfer fee
Normally when you transfer a balance, the credit card company charges a balance transfer fee. This fee is usually 2 to 3 percent of the balance being transferred. When you transfer a balance to this card within the first 60 days of opening your account, you pay a $0 balance transfer fee. After that, the regular balance transfer fee is 3% or $10, whichever is greater.
So how much money can that save you? If you're transferring a $5,000 balance, a 3% would tack on $150 to your debt total. If you've divided up your payments to pay off the $5,000 in the full 15 months allowed, that's $10 less per month you'll spend to service your debt.
That may not seem like a lot but if you're working on other goals while paying down debt, like saving for an emergency fund, that $10 can make a big difference in your progress.
Does This Card Offer Rewards?
While there are some balance transfer credit cards that offer rewards on purchases, the BankAmericard Credit Card isn't one of them. You won't get any points, cash back or miles on what you spend. You do, however, get to enjoy the same low introductory APR on purchases for the first 15 months.
If you're interested in a balance transfer rewards card instead, remember to compare the quality of the rewards program to the value of the balance transfer offer. Earning rewards on spending may lose its appeal if the balance transfer promotional period shrinks to 6 or 9 months, or you have to pay an expensive balance transfer fee.
You should also factor in the annual fee. The BankAmericard Credit Card has no annual fee but lots of other cards do. If you're earning rewards on purchases with a balance transfer card, consider how much of their value you're paying back each year as an annual fee.
Other Card Features
The BankAmericard Credit Card may not come with rewards but it does come with a few other features you should know about. Those include:
No penalty APR
Free FICO credit score access
Account alerts and text banking
Free credit education tools
Optional overdraft protection
Having no penalty APR is significant. Credit card companies can raise your interest rate significantly if you miss a payment or pay late. Bank of America won't automatically ding you with a higher rate if you have trouble making your payment by the due date.
Getting free FICO score access through Bank of America's online and mobile banking services is also important. One of the factors that affect your score is your credit utilization ratio. This is the percentage of your available credit limit you're using.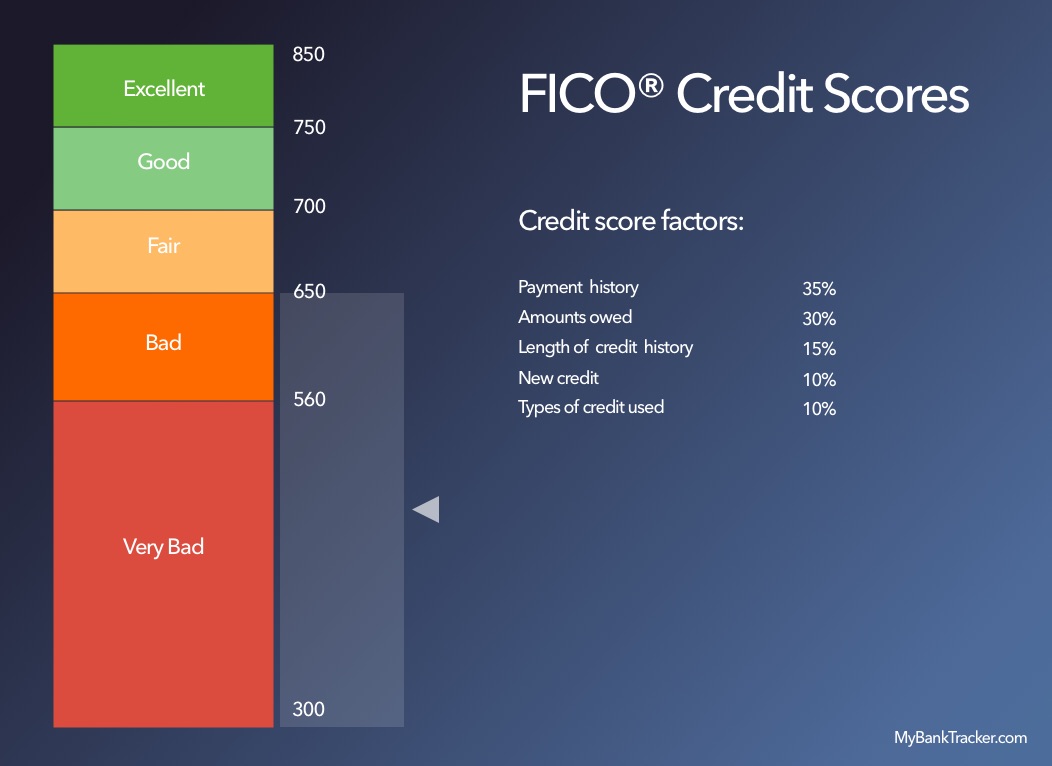 If you want to improve your credit score, reducing your credit card balances is an effective way to do it. Transferring your balance and paying it down, without increasing your balances on your other credit cards can make a big difference in your score. With free FICO score access, you can track how you're doing from month to month.
The overdraft protection feature is something you don't always see with other balance transfer cards. If you have an eligible Bank of America checking account, you can link it to your card in place of traditional overdraft protection. You will, however, pay a fee for transfers from your credit line to your checking account.
Card Protections and Security Features
Bank of America takes your card security seriously. The BankAmericard Credit Card includes these security features:
Chip technology
Free ShopSafe protection when you shop online
Digital wallet technology to link your card to Apple Pay, Android Pay or Samsung Pay
Potential fraud blocking
$0 liability guarantee
Even though the BankAmericard Credit Card is a no-frills way to pay, that doesn't mean that you don't get some extras built in. When it comes to your security, Bank of America has got you covered in a few different ways.
Fraud detection and $0 liability guarantee
If you don't always check your account activity for signs of fraud, don't worry. Bank of America routinely scans your account for abnormal spending patterns. Even better, they automatically block suspected fraud if they spot any red flags.
Having an identity thief use your card to make unauthorized charges can be a nightmare. Luckily, Bank of America's $0 liability guarantee means you won't be held responsible.
Shop safely in-store and online
Your BankAmericard Credit Card has an EMV security chip, which safeguards your card information when you're shopping in your favorite stores. Just make sure you're using your card at a payment terminal that has a chip reader to activate its protections.
You can pay through ShopSafe when you shop online. This generates a temporary credit card number for each transaction. In the meantime, your real number stays protected and out of the hands of hackers. You can even control the expiration date and the limit on the generated card number.
You also have the option of linking your card to digital wallet apps. That includes Apple Pay, Android Pay, or Samsung Pay. This is yet another way to keep your account secure.
The Competitors
Bank of America isn't the only bank to offer balance transfer credit cards. It's important to shop around and compare cards so you can find the one that's the best fit for your needs. We've included some additional balance transfer cards here for comparison.
As you're looking at different options, here are some key questions to ask:
How long is the introductory APR period?
Will that give me enough time to pay off my balance before the regular APR takes effect?
How much is the regular variable APR? If there's a range, how likely am I to qualify for the best rate, based on my credit score?
How much is the balance transfer fee? How much will that fee increase my balance?
Does the card offer a rewards program? If so, do the rewards fit my spending habits?
Is there an annual fee?
Out of all these questions, the first two may be the most important. Ideally, you should be choosing a card that offers a low rate and gives you enough time to pay off your balance before the promotional APR ends.
For example, using the $5,000 balance mentioned earlier, you'd need to pay $333.33 per month to pay it off in 15 months. (That's assuming you avoided the 3% balance transfer fee.) You'd have to check your budget to make sure that's doable.
If you've got a larger balance to pay down, you may have to look at whether you can pay more each month to wipe out your debt. Alternately, you can look for a card that has a longer introductory period. Or, you can transfer a balance to the BankAmericard Credit Card for 15 months, then transfer any remaining balance to another card with a low promotional APR.
That can help you avoid paying interest on your debt. The catch is that if you transfer any remaining balance to a difference card, you may have to pay a balance transfer fee. If you've paid down a big chunk of your debt, the fee may not be outrageously high. But, you're still adding to your debt when you pay a transfer fee.
Final Verdict
The BankAmericard Credit Card has a great introductory balance transfer offer, and paying a $0 balance transfer fee for the first 60 days adds to its appeal. This card may not be your first choice, however, if you've got a large balance to transfer that may take longer than 15 months to pay off, or if you're looking for rewards on purchases. Bottom line, this card is best for people who have a balance they want to transfer and want to save the most money possible on fees and interest.