Capital One Spark Cash Select Business Credit Card 2023 Review: Simple Cash Back With No Annual Fee
Our review of the Capital One Spark Cash Select Business Credit Card analyzes the simple cash back rewards program to pay for all business expenses.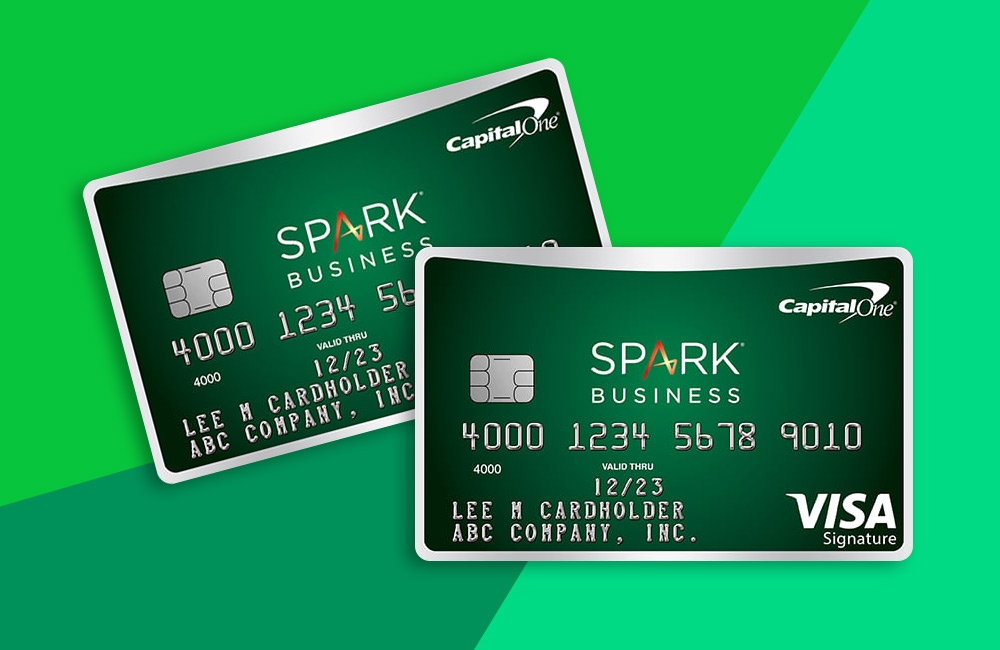 Capital One Spark Cash Select Business Credit Card
Earning cash back when you spend for your business could put hundreds or even thousands back in your pocket. 
With the , you can earn unlimited cash back with no annual.
This card pays 1.5% cash back on virtually every business purchase, including:
Business travel
Restaurants and gas
Advertising purchases
Utilities, internet and cell phone service
Office supplies
Miscellaneous business spending
Like other cash back rewards cards, this card offers an introductory signup bonus. You pay no annual fee or foreign transaction fees as a cardmember. 
The Capital One Spark Cash Select card could prove rewarding if you prefer earning cash back to miles.
Learn how the card's features and benefits add up to help decide if it's right for you.
Capital One Spark Cash Select Business Credit Card Pros & Cons
Pros
Cons

Simplified rewards earnings with one flat cash back rewards rate
No annual fee
Free employee cards can help you earn rewards faster
No foreign transaction fees

Other cash back cards may offer higher cash back on certain categories
Not ideal for business travelers
Unlimited Cash Back With No Annual Fee
The Capital One Spark Cash Select Business Credit Card takes a hassle-free approach to rewards. 
With this card, all purchases earn unlimited 1.5% cash back.
That makes it a flexible option for earning rewards on a variety of business purchases. And with no cap on cash back earnings, you can spend as little or as much as you like. 
So for example, say your yearly spending looks something like this:
Business travel: $5,000
Advertising: $10,000
Office supplies: $8,000
Utilities: $5,000
Restaurants and gas: $5,000
That's a total spend of $33,000. At a rewards rate of 1.5%, you'd earn $495 in cash back for your business. 
The more you spend, the more cash back you can earn. You can also increase rewards earnings by issuing employee cards, which are free. 
Additionally, this card offers an introductory signup bonus. You just have to reach the minimum spending requirement to qualify. But that's a simple way to add to your cash back total. 
All of these cash back benefits come with no annual fee. That's a plus if you'd rather not hand back some of the rewards you're earning as a fee each year. 
Redeeming Cash Back Rewards on Your Terms
It's just as easy to redeem cash rewards as it is to earn them with the Capital One Spark Cash Select Business Credit Card.
Your rewards redemption options include:
Statement credit
Check
Gift cards
Credit against previous purchases
Cash back rewards can be redeemed at any time and in any amount.
Even better:
You can set up automatic redemptions once you hit a certain threshold, such as $100 or $200 in rewards. 
The card limits you in that you can't redeem cash back for travel miles or points.
But since this card isn't designed to be used primarily for travel, that may not matter to you anyway.
Other Card Features
Aside from earning unlimited cash back with no annual fee, there are some other features to note with this card. 
Here's a rundown of the other included benefits and perks:
Payment flexibility to choose your own due date
Year-end spending summaries
Sync purchase records with Quicken, Quickbooks and Excel
Customizable employee spending controls
No foreign transaction fees
Auto rental collision coverage
Roadside assistance
Travel assistance
Extended warranty protection
This card also has some solid security features, including fraud alerts and a $0 fraud liability guarantee.
You can also lock your card or employee cards that are lost or stolen and set up security alerts to monitor account activity.
As you can see, this card is light on fees. It also offers another helpful feature in the form of an introductory APR on purchases. 
That's something you don't always find with business credit cards.
Being able to make a large purchase and pay it off interest-free might appeal to you if you don't want to dip into your cash to cover it.
Compared to Other Capital One Business Credit Cards
Capital One offers several rewards card options for business owners, in addition to Spark Cash Select.
Here are three other business rewards cards you might consider:
Capital One Spark Cash 
The allows you to bump up your cash back earnings. Instead of getting 1.5% back, purchases earn unlimited 2% cash back. 
The trade-off is that this card has an annual fee. It's $0 the first year, then $95 thereafter. Employee cards are free. 
If you don't mind paying an annual fee, then this card could be more rewarding. It also offers a higher introductory bonus compared to the Capital One Spark Cash Select Business card. 
Capital One Spark Miles Select
The  could be a good fit if you'd rather earn miles instead of cash back. 

This card offers unlimited 1.5 miles per dollar on purchases, with no annual fee. There's also no foreign transaction fee, which is good if business trips take you outside the U.S. 
Miles can be redeemed for travel purchases, including flights and hotel stays. You also have the option of transferring miles to one of 10+ travel partners. 
Capital One Spark Classic
The is designed for people with excellent credit.
If you have less than perfect credit, you might consider Capital One Spark Classic instead.
This card is good if you have average credit and want to earn cash back with no annual fee. This card earns unlimited 1% cash back on business purchases. 
Applying for a Business Credit Card
If you've never had a business credit card you might be wondering what to expect when you apply for one. 
The most important thing to know is that business and personal credit cards aren't exactly the same. They're different when it comes to: 
What expenses you can use them for
Earning rewards
How they affect your credit score
Business credit cards are meant to be used for business expenses. When you get a business rewards card, the rewards categories are shaped around those expenses. 
So for example, you might have a card that pays cash back on business advertising, utilities or office supplies. A personal credit card, on the other hand, is more likely to reward you for things like groceries or shopping. 
Applying for a business credit card means your personal credit score and financial history comes under scrutiny. Credit card companies could also check your business credit score but this is less common. 
To apply for a business credit card, you'll need to give the credit card company personal and business information, including:
Your name and the name of the business
Contact information, including your phone number and email
Personal and business address
Social security number and/or tax identification number
Number of employees, if any
Type of business and industry
Annual revenue for the last two years
Number of years in business
Fun fact:
You don't actually need to be in business yet to get a business credit card.
If you have a startup in the early stages or you're working on turning a side hustle into a business, you could still qualify for a business rewards card. 
You'll need good personal credit to get approved in most cases. And keep in mind that you may have to agree to a personal guarantee to get a business credit card. 
A personal guarantee means you're personally responsible for the card balance.
If your business defaults on the card, you're on the hook for what's owed.
Not to mention:
Your personal credit history could get dinged if you default on a business credit card.
Final Verdict
The might be your ideal match if you want to earn unlimited cash rewards without forking over an annual fee. 
This card is a less likely contender if you're interested in racking up travel rewards.
And if you want to earn more than just 1.5% cash back, there are other cards--Capital One options included--that can help you do that. 
Bottom line:
This card is good if you want to keep earning and redeeming rewards as simple as possible for your business.
Just remember to keep the ongoing APR in mind if you plan to carry a balance, since interest charges can cancel out rewards earnings.