U.S. Bank Business Platinum Card 2023 Review: Best for Balance Transfers
Our review of the U.S. Bank Business Platinum Card looks at the introductory APR offer and how it is designed for low-cost balance transfers.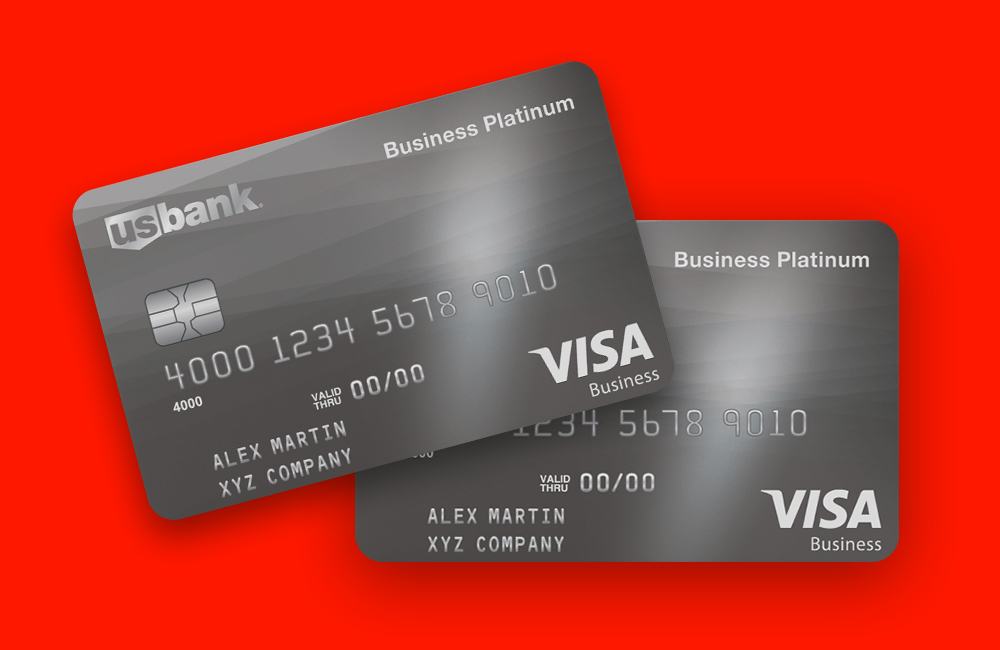 Balance transfer offers can help you save money when paying down an existing balance on a business credit card. 
The U.S. Bank Business Platinum Card features one of the most generous introductory APR periods of any business balance transfer card. The same introductory rate also applies to purchases. 
That could prove valuable if you have balance to pay down or you're planning a large business purchase. This card has no annual fee, which is another money-saving benefit. 
This card doesn't include a rewards program, so you won't earn points, miles or cash back on purchases. But if your primary goal is avoiding interest charges, it's worth a look. 
Here's a complete rundown of what you can expect when applying for the U.S. Bank Business Platinum Card.
Pay Zero Interest on Purchases and Balance Transfers
Introductory offers for purchases and balance transfers can save your business serious money. 
Having time to pay off a purchase or transfer at a low or 0% APR means you don't have to worry about steep interest charges piling up. And it makes it easier to pay for large business expenses over time with less strain on your cash flow. 
The catch is that business balance transfer offers are often few and far between. Unlike personal credit cards, you're less likely to find a low or 0% introductory offer for purchases or balance transfers with a business credit card. 
The U.S. Bank Business Platinum Card is an exception. 
This card offers a low introductory APR on both purchases and balance transfers for 20 billing cycles. Once the introductory period ends, the regular variable APR for both purchases and balance transfers applies. 
A balance transfer fee does kick in but that's typical of most business credit cards that allow balance transfers. And the fee is similar to what you might pay for a personal credit card balance transfer. 
Can You Earn Rewards on Purchases? 
Earning rewards for your business -- whether it's miles, points or cash back -- might be something you're interested in. 
After all, you could use miles or points to book free award travel. And cash back can always come in handy. 
Unfortunately, the U.S. Bank Business Platinum Card doesn't offer a rewards program. This card's main highlight and best feature is its introductory APR offer for purchases and balance transfers. 
If you're looking for rewards from a business credit card, you'll want to keep reading to learn how this card compares to other options. 
Other Card Features and Benefits
The U.S. Bank Business Platinum Card includes some helpful features for business owners, including: 
24/7 fraud monitoring
Zero liability guarantee
Card controls to manage spending
Customizable payment due dates
Online spending tracker
Another nice feature is 24/7 dedicated customer service.
That's important because if you have a question about your account or a problem with your card, you need to be able to get help without delays.
Card Fees
This card is unique in that it's one of the few business credit cards to charge an overlimit fee. So you may want to set up card alerts to notify you when your balance is getting close to your limit to avoid the fee. 
Employee cards are free to add if you'd like to share purchasing power with your staff. Cash advance fees vary, based on which type of cash advance you choose. 
Compared to Other Business Credit Cards
The U.S. Bank Business Platinum Card is just one option for managing business expenses. Here are three other business credit cards you might consider if you're interested in earning rewards. 
Chase Ink Business Preferred
The Chase Ink Business Preferred Card could be a good fit if you'd like to earn points on purchases. 
This card offers three points per dollar on the first $150,000 in combined purchases for travel, shipping, advertising, internet, cable and phone services each year. So it's flexible enough to cover travel and everyday spending. 
When you use your points to book travel through Chase Ultimate Rewards, they're worth 25% more. This card does have a $95 annual fee but employee cards are free.
Marriott Bonvoy Business® American Express® Card
*See Rates & Fees. Terms apply.
Marriott Bonvoy Business American Express Card Pros & Cons
This card offers:
6X points per dollar on eligible purchases at hotels participating in the Marriott Bonvoy program
4X points per dollar on eligible purchases at:

Restaurants worldwide
U.S. gas stations
U.S. shipping providers
Wireless phone services purchased directly from U.S service providers

2X points on all other eligible purchases.
You can use points to book award nights at Marriott Bonvoy hotels. Or you can transfer them to participating airline frequent flyer programs.
This card also includes travel perks, such as free award nights and elite night credit. It does have an annual fee of $125 (see Rates & Fees; terms apply).  
Capital One Spark Miles for Business
The Capital One Spark Miles for Business Card is designed for business owners who want to earn unlimited miles on every purchase. 
This card offers two miles per dollar on purchases, with no caps. When you book hotels and rental cars through Capital One Travel you can earn five miles per dollar.. 
Those miles can be redeemed for flights, hotel stays and other travel expenses, with no blackout dates or restrictions and no minimum number of miles needed. You can also transfer miles to Capital One's major travel partners. 
This card has a $0 introductory annual fee for the first year. After that, the annual fee is $95, but employee cards are free. 
Business vs. Personal Cards
Business credit cards have features that set them apart from personal cards.
You can use either one to make purchases or earn rewards. But the rewards programs tend to cater to how you spend with either card. 
For example, business credit cards reward you for things you buy for your business. That includes things like business travel, advertising, office supplies and shipping. 
Personal cards are more rewarding for how you spend personally. So you could earn rewards for personal travel, gas and groceries or shopping at department stores. 
Business and personal cards can also vary when it comes to the APR and fees. There are also different protections for each type of card. 
The 2009 CARD Act offers consumer protections for personal cards but not business cards. While some credit card issuers also extend these protections to business cards, not all of them do. 
How to apply for a business credit card
If you're applying for a business credit card for the first time, you mainly need to know what information you need.
When completing a business credit card application, you may be asked for any or all of the following:
Your name
The name of your business if it's different from your name
Your personal and business addresses
Email and phone number
Social security number or employer identification number (EIN)
Business structure
Industry and number of employees
Number of years in business
Annual revenue
Note that you can apply for a business credit card even if your business hasn't officially launched yet. And you can apply for business cards if you're self-employed and run your business as a sole proprietor. 
If your business is new, the credit card company can look at your personal credit score and income to decide whether to approve you. Keep in mind that you may need to sign a personal guarantee for the card. 
What's the Verdict? 
The U.S. Bank Business Platinum Card is an attractive option if you're looking for a business credit card with low interest.
Introductory balance transfer offers aren't as common with business credit cards so this offer could be very tempting if you have a balance to pay off. 
The most obvious downside to this card is its lack of a rewards program. If you want to earn rewards on purchases, you'll have to consider a different card. 
Otherwise, this one could be a great choice for saving money on interest charges for an existing balance or future purchases. And no annual fee also adds to its appeal.
Just remember to keep the regular APR for purchases and balance transfers in mind once the introductory period ends.