Chase Ink Business Preferred Credit Card 2023 Review
We review the Chase Ink Business Preferred credit card based on its rewards program, fees, and benefits that focus on travel.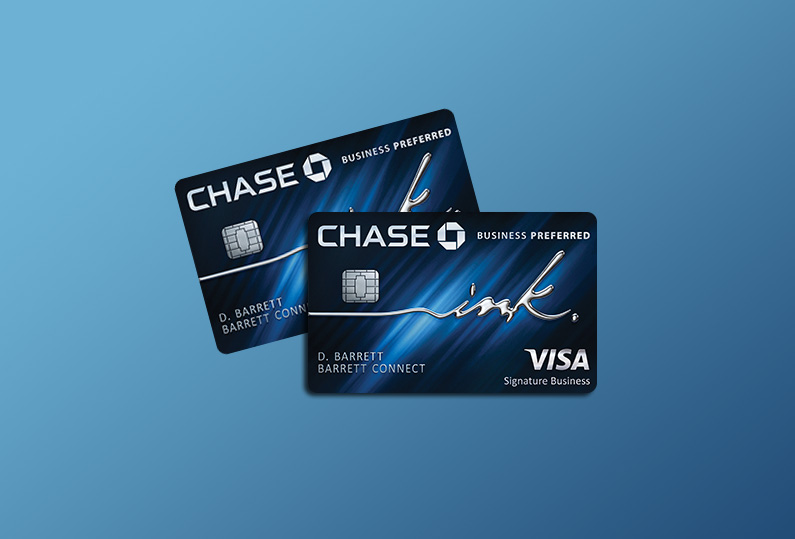 Imagine earning thousands of dollars in rewards from your business spending.
Use a rewards credit card to buy things your business needs because it can help maintain your company's bottom line.
The is designed for business owners with major business expenses in the following categories:
Travel
Shipping purchases
Internet, cable and phone services
Advertising services made with social media sites and search engines
The card offers a generous rewards rate in these categories. Additionally, this card usually has a tempting one-time introductory points bonus for new members.
Catering to business travelers, points are worth 25% more when redeemed for travel through Chase Ultimate Rewards.
Even better:
Points earned with the card are transferable to partner travel programs on a 1:1 basis.
Keep reading to learn how this particular business credit card can help you keep your business running smoothly.
Chase Ink Business Preferred Card Pros & Cons
Main Highlight: Superior Business Travel Rewards
There are plenty of business credit cards on the market but only a few offer a premium rewards rate.
3 points per dollar on the first $150,000 in combined purchases on travel, shipping purchases, Internet, cable and phone services, and on advertising purchases made with social media sites and search engines each account anniversary year
1 point per dollar on all other purchases
Between the regular rewards and the bonus, you can rack up some serious points with this card.
That's good news for businesses that do a lot of spending each year.
Furthermore, points do not expire as long as the card account is open.
Redeeming Rewards
The is part of the Ultimate Rewards program. Through the program, you can redeem your points for:
Cash
Travel
Gift cards
Shopping at Amazon.com
Exclusive experiences, including cruises, golf lessons and more
The value of your points depends on what you're using them for.
If you redeem for cash, for example, points are worth $0.01 each. So 2,000 points equals $20.
If you're redeeming for travel, you can get more mileage from those points.
The best part:
When you redeem for travel through Chase Ultimate Rewards, points are worth 25% more.
For example, 60,000 points would be worth $750 in travel credit.
There are no blackout dates or restrictions when you book through Ultimate Rewards. You can redeem points for hotels, car rentals, cruises and flights with most major airlines virtually hassle-free.
1:1 Points Transfer
Chase partners with several airlines and hotels to allow for 1:1 points transfer into selected travel programs.
The current list of travel partners includes:
British Airways Executive Club
Korean Air SKYPASS
Singapore Airlines KrisFlyer
Southwest Airlines Rapid Rewards
United MileagePlus
Virgin Atlantic Flying Club
Hyatt Gold Passport
Marriott Rewards
IHG Rewards Club
Ritz Carlton Rewards
You won't get the 25% in additional points value but the ability to transfer points is great if you need some flexibility in booking business travel.
What Else Do You Get With the Card?
While the rewards steal the show, the Chase Ink Business Preferred card has some other benefits.
Here's a rundown of the card's other features and protections:
Free employee cards
Some business credit cards charge a fee to add employees. Employee cards come at no added cost so your business can earn rewards faster.
Chase mobile app
The Chase app lets you set up purchase alerts, file receipts and manage your employees' spending all from your mobile device.
Trip cancellation/trip interruption insurance
If your business trip gets thrown off-course because of illness, bad weather or another covered situation, you can get up to $5,000  (per trip) in prepaid non-refundable travel expenses reimbursed.
Purchase protection
Purchase protection covers the things you buy for 120 days against damage or theft, for up to $10,000 per claim and $50,000 per account.
Extended warranty protection
Chase's extended warranty program gives you another year of warranty coverage beyond the manufacturer's warranty on eligible purchases.
Cell phone protection
Cell phone protection covers theft and damage to mobile phones for you and your employees -- must be listed on your monthly cell phone bill that is paid with the .
Get up to $600 per claim ($100 deductible per claim) with a maximum of three (3) claims in a 12-month period.
How Do the Fees and APR Break Down?
This card has no foreign transaction fee but there is a $95 annual fee. If you're a heavy spender, you should be able to earn that back in rewards fairly easily.
Other fees to be aware of include the balance transfer and cash advance fee.
The fee for transfers is $5 or 5% of the transfer amount, whichever is greater. The fee for advances is the greater of $15 or 5% of the transfer amount.
The regular variable APR range for purchases and balance transfers is competitive with what other business credit cards offer.
Business vs. Personal Credit Cards
Business credit cards and personal credit cards may look the same but they're not. For starters, business credit cards may not be covered by the same consumer protections as personal credit cards.
The 2009 CARD Act outlines the rules for things like APR changes and late fees but those protections don't necessarily carry over to business cards.
Another thing to consider is how business cards affect your credit.
Your personal credit score is used to approve you but your account activity shows up on your business credit report.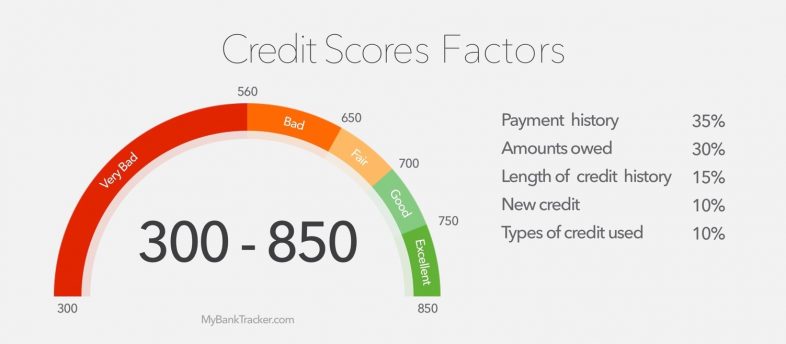 Business credit reports are issued by Dun & Bradstreet, as well as the three major credit bureaus. Business credit scores are calculated differently than personal scores.
Finally, business credit cards are meant to be used solely for business expenses. Their rewards structure usually reflects that.
Instead of earning points on groceries, for example, you might earn points when you pay your business's electric bill or stock up on copy paper.
Applying for a Business Credit Card
Applying for a business credit card is like applying for a personal credit card.
The main difference is the kind of information you'll need to provide.
Besides your name, address and Social Security number, you'll also need to give the credit card company information about your business. That includes:
Your business's name
Business structure (i.e. sole proprietorship, LLC, corporation, etc.)
What industry it's in
The number of employees
Annual revenue
The number of years in business
Your business address
If you have a newer business or you're just starting out, having a lower revenue doesn't necessarily bar you from getting a business credit card. In fact, it's possible to put "0" in the revenue box and still get approved.
That's because the credit card company is also looking at your personal finances.
If you're working a regular job full-time and trying to start a business on the side, for example, they'll consider your salary if you don't have any revenue yet.
Your personal credit score also plays a big part in whether you can get approved for a business credit card.
If you've got a strong FICO score, a lower revenue number is less likely to count against you.
Tip:
Business credit cards usually require a personal guarantee. This means that you agree to be personally liable for the debt in case your business defaults on the balance.
Should You Get This Card?
The main draws of the are its travel rewards program and travel benefits.
But, the card is still great for business with very high shipping costs, telecommunications bills, and digital advertising expenses.
Given these are common categories for business expenses, the card is likely to be a great option for many business owners.