U.S. Bank Business Select Rewards Credit Card 2023 Review: Customized Bonus Categories
Our review of the U.S. Bank Business Select Rewards Credit Card analyzes the flexible rewards program, fees, and other benefits for business spending.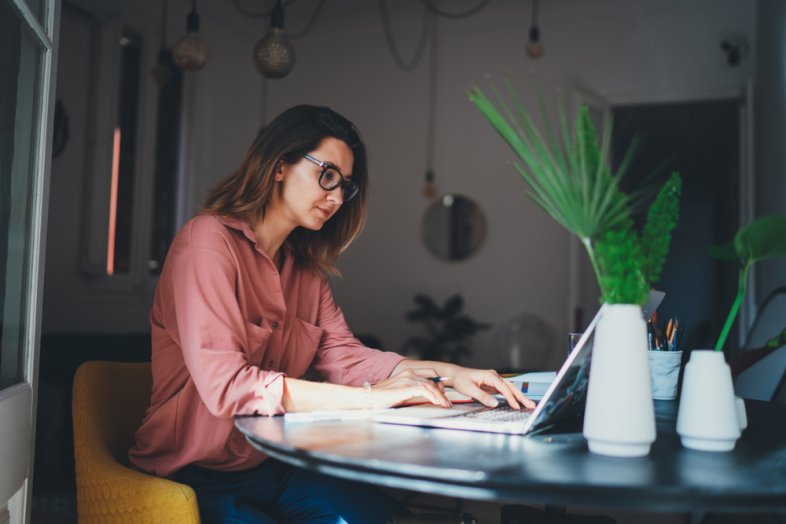 One of the biggest challenges of choosing a business credit card is finding one that fits your spending. 
Some cards, for example, focus on travel; others reward you the most for everyday purchases. So wouldn't it be nice to have a card that gives you options when earning rewards?
That's what the U.S. Bank Business Select Rewards Credit Card does.
The best part:
You get to choose the bonus spending categories for maximizing points. 
That means you're not locked in when it comes to earning points. Plus, you still get rewarded on purchases outside of bonus categories. 
If any of that sounds appealing, here's an in-depth review of what the U.S. Bank Business Select Rewards Credit Card has to offer.
U.S. Bank Business Select Rewards Credit Card Pros & Cons
Rewards Earning Flexibility
The most attractive feature of the U.S. Bank Business Select Rewards Credit Card is the rewards program. 
With this card, you can earn three points per dollar on purchases for the bonus category of your choice. The bonus categories are:
Day to day expenses: Including shipping, advertising, utilities, office supplies, telecom and professional services.
Automotive: Including gas and service stations, tire shops, car dealerships, car wash facilities, toll gates and car repair establishments.
Travel and entertainment: Including airline, hotel, car rental, restaurant and travel agency purchases. 
So for example, say you're planning a big business trip. You could elect to earn three points per dollar and book your hotel stay, car rental and flights with your card. 
The next month, you could switch to day to day expenses to rack up points on office supplies or advertising spend. And the month after that, you could swap your bonus category over to automotive. 
Essentially, it's like having three cards in one:
a business travel card
a card for everyday business spending
Points earned in bonus categories are unlimited. So if your business is a bigger spender, you could easily pile up a nice stash of points. 
And purchases that don't fit into one of the bonus categories still earn points. You'll get unlimited one point per dollar on everything else. 
Note: Points expire five years from the end of the calendar quarter in which they were earned so use them before you lose them.
Pool and Redeem Rewards for Your Business
U.S. Bank makes it easy to pool and redeem rewards earned with the Business Select Rewards card. 
For example, say you have five employees and you issue a card to each one. All the points earned from those cards, along with your own, would be pooled together. 
Once you're ready to redeem those rewards, you have plenty of ways to use them. 
Points can be redeemed for:
Gift cards from hundreds of top retailers
Merchandise from partner merchants
Airfare on over 150 airlines, with no blackout dates
Hotels and rental cars
Cash back as a statement credit or U.S. Bank Rewards card
The value of your points depends on the redemption option.
Generally, you'll typically get the most value when using points for airfare, followed by statement credit. 
If you plan to use points to book flights, there are a few things to know:
Flights must be booked through the Rewards Center at usbank.com or by phone
Redemptions cover the fare only and don't include airline fees
Minimum redemption starts at 50,000 points, which is equal to up to $450 in travel credit
If you're redeeming points for hotel stays, the minimum is 25,000 points. That's good for up to $225 in hotel credit.
Those same guidelines apply to rental car redemptions. Similar to airfare, you have to book your reservations through the Rewards Center.
What Else Do You Get With the Card?
The U.S. Bank Business Select Rewards Credit Card comes with a few other extras that are worth noting, including:
Auto rental collision damage waiver
Travel and emergency assistance services
Purchase security
Extended warranty protection
Discounts from partner merchants
Visa SavingsEdge benefits, which can you up to 15% on business purchases
Payment controls for employee cards
While none of these are luxury or premium perks, they do increase the card's value.
As another benefit, you have access to dedicated customer service 24/7 to get help with your account if you need it.
Fees
This card has no annual fee but it does have a few other fees to know about. 
For example, foreign transactions will cost you up to 3%. There are also fees that kick in when you pay late, return a payment or go over your limit. 
The U.S. Bank Business Select Rewards Credit Card does offer an introductory APR for purchases. You don't, however, get that same benefit for balance transfers.
Compared to Other Business Credit Cards
Here's a look at how this card compares to other business rewards options. 
U.S. Bank FlexPerks Business Travel
The offers multiple ways to earn points on purchases. With this card, you get:
2X points per dollar at gas stations, office supply stores or airlines (whichever one you choose)
2X points per dollar on qualifying charitable donations
2X points per dollar on most cell phone service providers
1X point per dollar on all over purchases
Onc nice feature of this card is that there is no foreign transaction fee, which is good if you travel internationally. There is, however, a $55 annual fee.
Chase Ink Business Cash
You might like the  if you'd rather earn cash back instead of points. 
This card lets you earn 5% cash back on the first $25,000 in combined purchases at office supply stores and on internet, cable and phone services each year. You also get 2% cash back on the first $25,000 in combined purchases at gas stations and restaurants annually. 
All other purchases earn unlimited 1% cash back. Cash back can be redeemed for travel, gift cards and merchandise through Chase Ultimate Rewards. There's no annual fee. 
Read the Chase Ink Business Preferred Credit Card editor's review.
Capital One Spark Cash for Business
The  also pays cash back. But instead of tiered rewards, you earn a flat 2% cash back reward rate on every purchase. 
Cash back is unlimited and you can redeem at any time. 
This card has no annual fee the first year. After that, a $95 annual fee applies. 
Read the Capital One Spark Cash for Business Credit Card editor's review.
Business Credit Cards vs. Personal Credit Cards
Business credit cards and personal credit cards look alike but they work differently. 
With a personal credit card, you're charging personal spending. Business cards are intended to be used for business expenses. 
Business credit cards have fewer consumer protections than personal credit cards. They also differ when it comes to the kind of rewards and perks they offer. 
You can apply for a business credit card using your personal social security number or your tax identification number.
Keep in mind:
If you use your social security number, that can count as a hard pull against your personal credit.
Applying for a Business Credit Card
Applying for a business credit card begins with choosing the right card for you. From there, you'll need to fill out the application. 
That means sharing the following details with the credit card company:
Your name and the name of your business
Personal and business address information
Social security number or tax identification number
Number of employees, if any
Annual revenue, if any
Business industry
How long you've been in business
It's a myth that you have to be in business for years to get a business credit card. If you have a brand-new business you can still apply and be approved. 
In that scenario, the credit card company uses your personal financial situation, including your income and credit score, for approval. 
One thing to note:
Using your social security number to apply for a business credit card typically means signing a personal guarantee. 
A personal guarantee means you're personally responsible for any debt your business accrues on the card. So if you default, the credit card company could sue you to recover what's owed. 
Final Verdict
The U.S. Bank Business Select Rewards Credit Card might be something you're interested in if you want flexibility with rewards.
This card is also good if you'd rather avoid an annual fee. 
On the other hand, this card may not suit your business needs if you're looking for a bigger introductory bonus.
And of course, this card's foreign transaction fee makes it less than ideal for international travel. 
The bottom line:
This card could be a good fit for businesses that like to have options when it comes to earning and redeeming reward points.