U.S. Bank Visa Platinum Card 2023 Review: Extended Intro APR Period
Our review of the U.S. Bank Visa Platinum Card looks at the card features and benefits that can help with financing purchases and consolidating debt.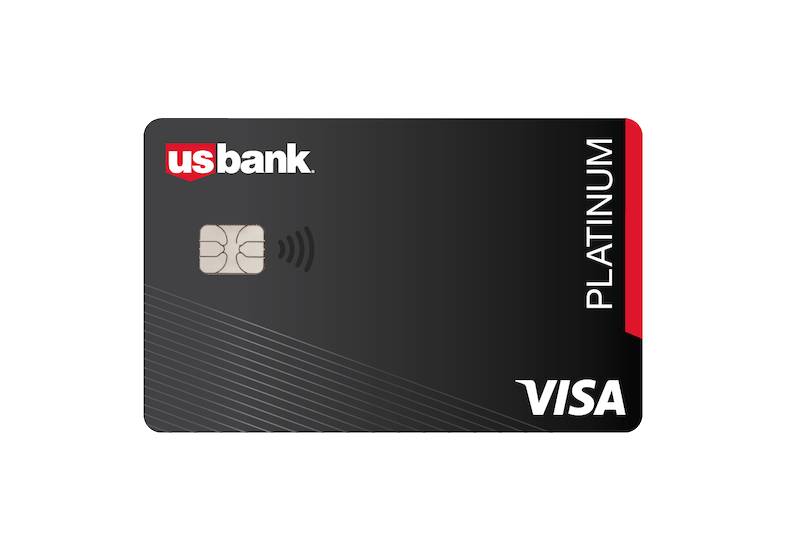 The U.S. Bank Visa Platinum Card stands out from the crowd of credit cards by offering an extremely attractive feature: one of the longest introductory APR periods on purchases and balance transfers.
For that reason, the card is suitable for borrowers with these two goals in mind:
Financing a major purchase with the goal of avoiding interest charges while you pay off the balance
Consolidating high-interest debt and save money on total interest paid
Since the card has no annual fee, you don't have to worry about added costs as you focus on paying down the card balance.
Moreover, there are some nifty card perks that are worth a look.
Our review of the U.S. Bank Visa Platinum Card will examine the main card benefits and costs to help you decide if it is the right choice for you.
U.S. Bank Visa Platinum Card Pros & Cons
Lengthy Introductory APR
The best feature of this card is the lengthy introductory 0% APR on purchases and balance transfers.
For purchases
There may be a major expense or purchase that you cannot afford just yet.
This card can help you finance it so that you have time to pay it off before being hit with interest charges.
You could save significantly by avoiding interest on large spending.
That said:
Be sure that you can pay off the balance before the introductory APR expires. Otherwise, that original purchase will end up being more expensive than anticipated.
For balance transfers
It means you won't pay any interest for that time period for card purchases and balance transfers.
This highlight is most valuable to borrowers who already have high-interest debt (likely from other credit cards) and want to focus on paying down this debt -- without expensive interest charges hindering the progress.
After you transfer balances to the U.S. Bank Visa Platinum Card, you can focus on just paying down principal.
Remember:
If you don't pay off the balance after the introductory APR period, the regular balance transfer APR takes effect and you'll begin to incur interest charges on any leftover balance.
So, it's important that you have a strategy in mind when using the card for debt consolidation.
More specifically, you want to divide the total balance to be transferred by the months of the introductory-APR period to determine the estimated monthly payment needed to eliminate the balance in that time period.
Card Fees
The U.S. Bank Visa Platinum card has no annual fee.
The key card fee to highlight is the balance transfer fee, which is 3 percent of the transfer amount ($5 minimum).
Since you're likely to use this card to perform a balance transfer, you'll need to take this upfront cost into account to get a better idea of how much you're truly saving on interest charges.
For example, a $10,000 balance transfer will result in a $300 balance transfer fee.
Will you save more than $300 in interest charges after the introductory APR has expired?
Other Card Features
While the U.S. Visa Platinum Card is most noteworthy for being a great tool for consolidating debt, it comes with other useful features that can come in handy.
Cell phone protection
As a cardholder, you may be reimbursed if their cell phone is damaged, stolen, or lost (when your monthly cell phone bill is paid with this card).
It covers up to $600 per claim and $1,200 per 12-month period.
Given how expensive some smartphones are, this benefit is a welcomed card perk.
Free credit scores
You will be able to access your TransUnion VantageScore credit score for free whenever you want.
While it isn't the widely-used FICO credit score used by most lenders, it offers valuable information about your credit profile. You can monitor this score for any movement that will likely also be reflected in your actual FICO credit score.
This perk also allows you to set alerts for any credit activity and simulate how your credit score may change based on certain types of financial activity.
Flexible due date
You have great flexibility in when your monthly payment is due.
You may choose a different payment due date -- possibly to better align with how you want to manage your cash flow.
For example, you might change the due date to the same date that you pay all your other bills (so that it's easier to track).
Final Verdict
The U.S. Bank Visa Platinum Card is most suitable for anyone who is trying to consolidate high-interest debt from other credit cards.
That is:
This card can serve as a key part in achieving your goal of paying down debt.
Access to free credit scores will also be important in keeping you motivated on debt reduction because you can see your credit score improve over time.