Why Isn't the Discover Card Accepted Everywhere?
Find out why Discover Card acceptance isn't as widespread at as many stores and other merchants as Visa or MasterCard.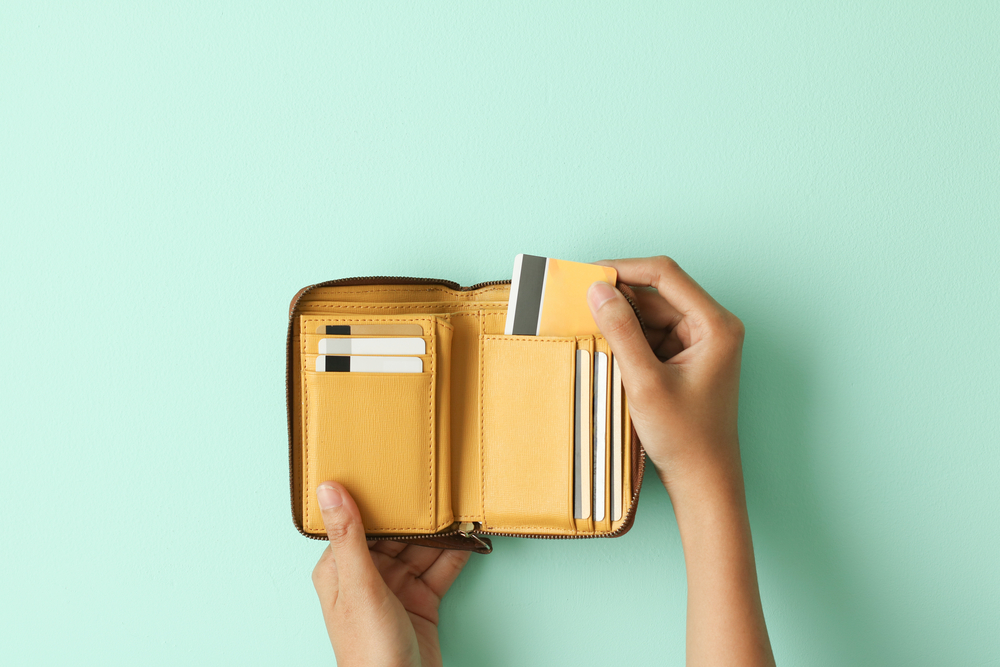 Discover credit cards come with a lot of desirable features that attract new users, such as no annual fees, cash back rewards, and low introductory interest rates.
However, once the new cards arrive in the mail, many consumers become disappointed when they find out that Discover Card acceptance isn't as widespread as riv0000als MasterCard and Visa.
Here at MyBankTracker, we did some investigating to understand why your Discover card isn't accepted everywhere.
The question is:
What Makes It Different?
Like American Express, in most cases, Discover issues its line of credit directly to consumers, while Visa and MasterCard are issued through banks and other entities that promote the cards and manage the billing.
These partnerships help to spread the costs associated with logistics and promotion. According to a spokesperson for Discover, more than 30 Discover cards are co-branded with other partners.
It gets better:
Merchants Pay More
It may come as no surprise that the reason many merchants opt-out of accepting Discover cards (and American Express, for that matter) is about the bottom line.
The Discover card is also like American Express in that they both charge a bit more to store owners to accept their cards.
A spokesperson for Discover said the exact number cannot be disclosed, but suggested that the figure is around 3% per sale. MasterCard and Visa only charge around 2% of a transaction total.
That difference keeps many small business owners away from accepting Discover.
Transaction fees are often the reason some small retailers require a minimum amount to be spent for a customer to use a charge card so that the fees don't exceed the small profit made in the sale.
Let's face it:
Less than 1% more may not sound like much, but when the merchant is also paying to rent or own the equipment used to process transactions and network access fees, "just a little bit" more can be a little bit too much for some retailers.
Another issue that holds back some merchants may be the perception that Discover won't honor purchase agreements.
Discover offers buyer protection for up to 90 days which even covers theft or damage.
The retailer may have concerns about being responsible for the cost of the item, even if it isn't returned and even if there is no return policy. This can present a risk — real or perceived — that many retailers don't want to bear.
Where Is Discover Card Not Accepted?
One of the biggest retailers where Discover cards are not accepted is Costco, a wholesale warehouse club. Costco has an exclusive partnership with Visa to only accept Visa credit cards in exchange for a lower merchant fee rate.
Additionally, certain locations of major restaurant chains have been known to reject Discover cards.
These locations are usually operated by franchisees of these restaurant chains. For example, some stores of Subway or Burger King may accept Discover cards while others do not — it depends on the owner of that particular store.
In Addition:
Geographically-challenged
On the surface, one of Discover's perks is attractive to international travelers, but while Discover cardholders don't pay any foreign transaction fees, it isn't accepted in some places worldwide.
Discover hasn't moved into a number of nations, including all of the countries in Africa except for Morocco and South Africa, nor does it do business in France, Ireland, Australia, Ukraine or India.
Its affiliation with Diners Club International may extend its availability in some stores in some countries, but it is not as universally accepted like MasterCard or Visa.
That said:
Even though Discover has set itself up to do business in more countries than it used to, the same problems with high fees to retailers keep many from accepting the cards.
Some other banks charge retailers steep fees for foreign transactions on credit card purchases, but there are other cards available in addition to Discover which don't charge foreign transaction fees.
The Most Popular Credit Cards That Are Accepted Everywhere
Here is a list of credit cards that are accepted everywhere not only in the U.S., but also has no transactional fees abroad: