4 Best Prepaid Debit Cards With Low Fees
What are the best prepaid debit cards worth looking at? We break down fees and features to help you decide.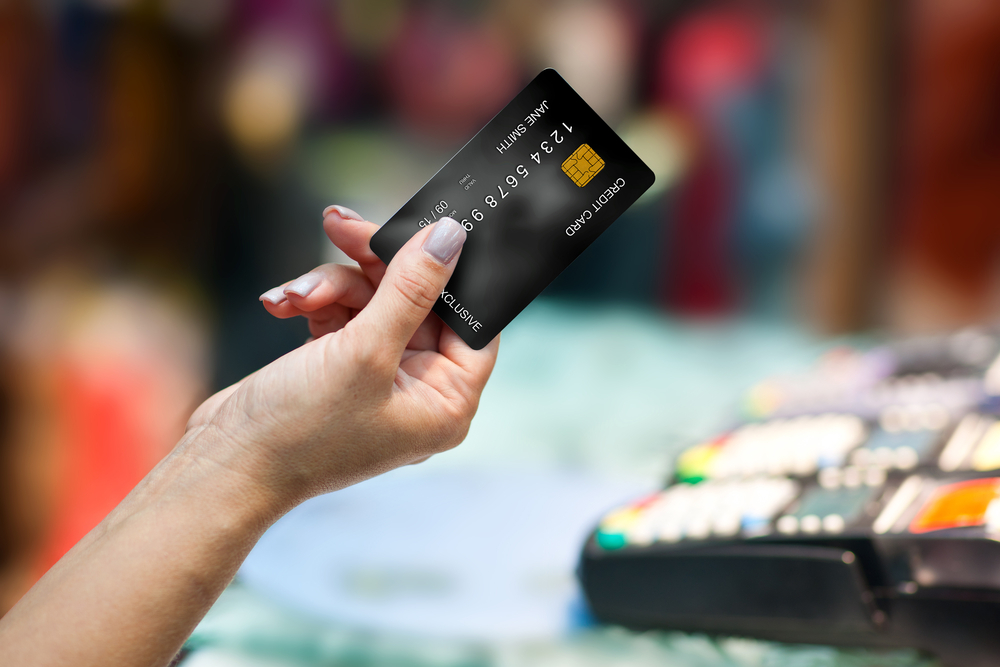 We get it. Not everyone can get (or wants) a traditional checking account or credit card. But, in this day and age, you still need to swipe. Right? That's why prepaid cards exist.
Why you should get a prepaid card:
You have difficulty getting a checking account or credit card.
You need a debit card for online and mobile shopping.
You want to avoid overdrafts and/or minimize spending.
Why you shouldn't get a prepaid card:
You are capable of getting a free checking account or credit card.
Your favorite celebrity or TV personality was advertising the prepaid card.
Prepaid cards offer an easy entry into the world of non-cash payments. No credit check or bank account needed. However, there are way too many options available in the market today -- how do you know which prepaid card to get? We selected the best prepaid debit cards that are worth considering by examining the fees and customer experiences. After analyzing the key advantages and disadvantages of these cards, these are MyBankTracker's top recommendations:
1. American Express Serve
Apply for this card if: You want the best overall prepaid debit card with low fees.
With American Express Serve, you may be able to avoid the majority of fees that are often found with other prepaid cards. It has a $1 monthly fee ($0 in NY, TX and VT), which can be waived with a direct deposit of $500.
The card is free when you sign up online (or you can buy it at retail locations and pay up to $3.95). Loading cash, however, will require a fee. Additionally, there is no fee for withdrawing cash through any MoneyPass ATM (an ATM network with more than 24,000 ATMs nationwide and at retailers like Walmart). All other ATM withdrawals cost $2 each.
Pros: Low monthly fee with great ATM access
Cons: Has reload fees
2. H&R Block Emerald Prepaid MasterCard
Apply for this card if: You don't want to pay any monthly service fees and don't expect to make many cash withdrawals.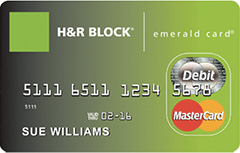 For many prepaid cards, the fixed monthly costs amount to a sizable chunk of expenses. The H&R Block Emerald Prepaid MasterCard is one of the few prepaid cards that doesn't charge a monthly fee or an activation fee.
There are no fees for direct deposits, incoming and external bank transfers, card transactions and telephone customer service. You'll pay fees for things like ATM withdrawals ($2.50 per cash withdrawal), cash reloads at retail locations and using online bill pay.
Essentially, with this card, you are paying depending on your usage of the card -- there are no fixed monthly costs. If you just use it for swiping and online shopping, it is possible to not incur any service fees at all.
Pros: No monthly fee or activation fee
Cons: Fees for activity such as ATM withdrawals, cash reloads and bill pay
3. Chase Liquid
Apply for this card if: You want something close to a big bank checking account.
With the Chase Liquid account, you're getting much of the experience that you would if you had a regular Chase checking account.
You'll be able to use the bank's branches, ATMs, online banking, and mobile banking channels for free. You won't be able to do the following: write checks, online bill pay, person-to-person payments, and external transfers. However, you will be able to provide your card number to pay bills through a biller's website. The Chase Liquid card has a flat $4.95 monthly fee. Check and cash deposits and withdrawals are free at all Chase locations. Card purchases don't have transaction fees.
Generally, you'll find that it is very close to a checking account with a fixed monthly fee. Unfortunately, you can only apply for it at a Chase branch.
Pros: Access to many features available with a regular Chase checking account
Cons: Unavoidable monthly fee
4. Noteworthy Alternative: Bluebird by American Express
Apply for this card if: You want the ability to write checks, which is not common for prepaid cards.
Most prepaid debit cards do not allow you to write checks because written checks can lead to overdrafts, which cannot happen on prepaid cards. Bluebird by American Express
is able to offer check-writing capabilities because written checks must be pre-authorized (funds debited from the account) before they are valid.
Bluebird by American Express carries no monthly fee or no activation fee. Funds can be deposited for free by direct deposit, ACH transfer, debit card, mobile check deposit, mailed check deposits and cash load at Walmart. American Express partnered with the MoneyPass ATM network for fee-free withdrawals at 24,000 nationwide ATMs. You can get unlimited free ATM withdrawals at a MoneyPass ATM, as long as you posted a direct deposit within the last 30 days. Otherwise, the fee is $2 per withdrawal (includes non-MoneyPass ATMs). The fee for Bluebird checks is $19.95 for 50 checks or $26.95 for 100 checks, not including shipping and taxes.
If you are a consumer who still relies on paper checks, Bluebird by American Express is a great option. It is very similar to American Express Serve, but we think American Express Serve takes a slight edge with its ATM withdrawal policy. See other prepaid debit cards that are worth your consideration.
Note: Prepaid debit cards are not credit cards and they do not help build credit. If you're looking for something to help improve your credit, view our list of best secured credit cards. More: MyBankTracker's Best Prepaid Credit Cards