Nevada Car Insurance: Guide to Getting Coverage at the Lowest Rates
Find out how much it will cost, on average, to get car insurance in Nevada, including the different coverage levels and state laws to consider in your research.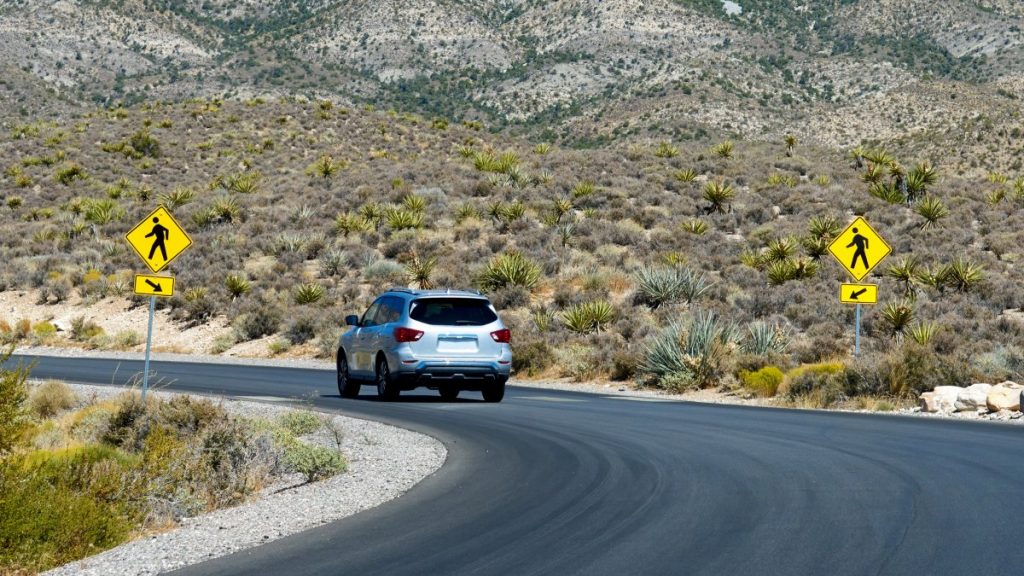 Car insurance premiums in Nevada are above the national average.
That makes it even more important to get coverage at the lowest possible rates.
While it's important to maintain adequate coverage – the kind that matches your driver profile and financial status – you never want to pay more than you absolutely need to.
In this guide, we'll present premiums under different driver profiles, to help you find the lowest cost policy available.
Average Car Insurance Rates in Nevada
Below are average premium rates for Nevada car insurance with three popular liability coverage levels:
"Full coverage" – 100/300/100, with comprehensive and collision coverage, including a deductible of $500: $2,402 per year
Liability only, with 50/100/50: $945 per year
Liability only, using the state minimum coverage levels: $717 per year
While it can be helpful to know average premium rates, they serve only as a general guideline.
Since every driver has different personal and driving profiles, the actual premium you'll pay will be unique.
Though we'll be providing averages in this section, it's important to understand that the premium you'll pay will almost certainly be different, even by a large amount.
The premium information we'll be providing is based on those provided by CarInsurance.com.
Coverage levels: The numbers
There are three key numbers to understand coverage levels quickly (e.g., 100/300/100).
The first number represents bodily injury or death to one person in a single at-fault accident.
The second number represents bodily injury or death to two or more people in a single at-fault car accident.
The third number refers to property damage caused to other vehicles in an at-fault accident.
Full coverage also includes collision and comprehensive coverage, which pays for repairs to your vehicle no matter who is at fault.)
Once again, the above premiums are only averages.
The amount you'll pay will vary based on multiple factors which we'll cover in this guide.
Factors that Will Affect Your Nevada Car Insurance Premium
Below are seven of the most important factors that will determine the premium you'll pay for Nevada car insurance.
Gender
Though it isn't true in all situations, men will generally pay more for car insurance than women.
Even if you're a careful driver, the premium for your gender is determined by the insurance industry experience of the entire group.
Your age
The best car insurance premiums are available for drivers between the ages of 26 and 65.
If you're under 26 or over 65, you'll pay higher rates.
Those will be dramatically higher if you're on the younger end of the range, and only slightly higher if you're over 65.
For example, an 18-year-old male driver living Las Vegas will pay $583 per month, or $6,996 per year, for 50/100/50 coverage. But a 30-year-old male with the same coverage will pay just $132 per month, or $1,584 per year.
A 70-year-old man with the same coverage, also living in Las Vegas, will pay $140 per month, or $1,680 per year. It's only slightly more than a 30-year-old male will pay for the same coverage, but it demonstrates how car insurance premiums rise after you reach 65.
Driving history
There's no single factor that can cause you to pay more for car insurance than a negative driving history.
The best rates are reserved for those who have clean driving records.
That means:
Having no moving violations or at-fault accidents within at least the past three years.
But if you have one or both, you'll pay more – often substantially more.
A single, relatively minor, moving violation can increase your premium anywhere from 15% to 50% or more. Much depends on the severity of the violation.
For example, if you're cited for speeding 15 miles over the limit, you might be looking at a 25% increase in your premium. But if you're clocked at 30 miles over the speed limit, you might be looking at 50% or more on your increase.
The situation is similar with an at-fault accident.
If the accident involves minor property damage and no bodily injury, your premium may jump between 25% and 50%.
But, with thousands of dollars in damage, and/or bodily injury, your premium could double or more.
Credit history
You may be wondering what your credit history has to do with your car insurance premium – after all, they don't seem related.
But the insurance industry has found a correlation between bad credit and high-risk driving.
As a result:
It's likely you'll pay more for car insurance if you have poor credit.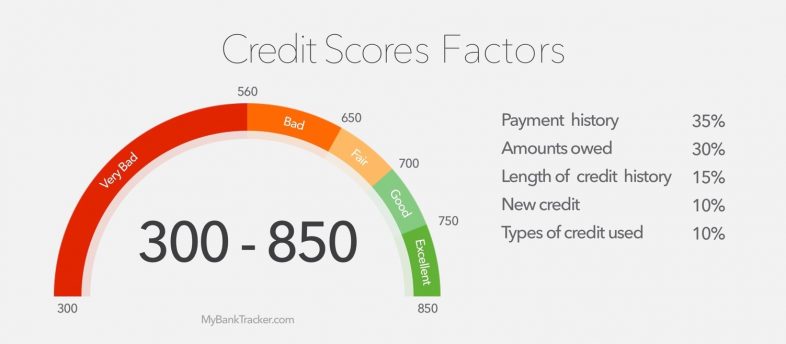 Coverage amount
The dollar limit of liability and property damage coverage has a noticeable impact on the premium you'll pay for your policy.
The cost of a policy with full coverage can be as much as three times the premium for state-mandated minimum coverage levels.
Using Geico as an example, the premium for full coverage (100/300/100) averages $1,584 per year. But with liability coverage of 50/100/50, the premium falls to just $623 per year. And if you only select the state minimum required coverage amounts, the premium is just $566 per year.
This doesn't automatically mean you should take a policy with minimum coverage limits.
Those limits should be determined by your net worth.
For example, if your net worth is $200,000, the state minimum coverage limits will be insufficient to protect your assets if you're sued.
The vehicle(s) covered
As a general rule, the more expensive the vehicle you're insuring is, the more it will cost to insure it.
But it's not just cost either.
Look:
Sports cars, pickup trucks, luxury vehicles, and specialty vehicles – like classic cars – are more expensive to insure.
There may not be much you can do about your vehicle when it comes to getting insurance. But it is something to keep in mind the next time you go car shopping.
The difference in premium from one vehicle type to another can be hundreds or even thousands of dollars per year.
The insurer
Never assume all car insurance companies charge roughly the same rates.
Due to company operating costs and insurance experience in each state, rates can vary dramatically from one company to another. That can be true even if the coverage is the same between two or more companies.
As an example, below are the average statewide premiums for full coverage (100/300/100) by six major carriers operating in Nevada:
Geico: $1,584 per year
State Farm: $1,700 per year
Farmers: $2,285 per year
Progressive: $2,864 per year
Allstate: $2,879 per year
As you can see from this short list, Geico's premiums are only about half of those charged by Progressive and Allstate.
What is the Average Nevada Car Insurance Rate Based on Nevada City?
So far we've been presenting statewide average premiums for Nevada.
But those premiums can vary significantly from one ZIP Code to another within the same state.
With the Nevada statewide average premium at $2,402 for 100/300/100 coverage, average premiums on a local level are as follows, for a 30-year-old woman with the same coverage:
Carson City: $1,824
Elko: $1,728
Las Vegas: $4,080
Reno: $2,304
Las Vegas, as the state's largest city, has the highest premiums by far.
The connection between size and premium level is not a coincidence.
Urban/metropolitan driving is higher risk, due to the greater likelihood of accidents owing to a larger concentration of people.
If you live in a rural area of Nevada, you'll likely pay lower premiums than any of those listed above.
What are Auto Insurance Laws in Nevada?
Nevada imposes the following minimum coverage limits for bodily injury (liability) and property damage coverage:
$25,000 for bodily injury, for injury or death to one person in a single car accident
$50,000 for bodily injury, for injury or death to more than one person in a single car accident
$20,000 per accident for property damage
This coverage is expressed as "25/50/20". The property damage requirement needs some explanation. This refers to damage you cause in an accident determined to be your fault.
It's what your insurance company will pay to other drivers. But it will not cover the cost of damage to your vehicle.
For that, you'll need to have collision coverage, which we'll discuss in the next section.
In addition to liability and property damage, the insurance company will be required to offer you uninsured/underinsured motorist coverage.
However, you will have the option to decline that coverage, meaning it's optional.
Nevada is not a "no-fault" state.
That means:
You can pursue compensation from the at-fault driver's car insurance company. In states with no-fault laws, each driver is compensated by their own insurance company.
Basic Information on Optional Coverages in Nevada
Though there is no state requirement to do so, you can add any of the following coverage options to your policy:
Collision
Having this policy option will enable you to have your vehicle covered for damage, no matter who is at fault in the accident that caused it.
Comprehensive
This option is usually tied into collision. But it's designed to cover your vehicle while it's parked. That can include storm damage, theft, or being hit by a deer.
Both collision and comprehensive will be required by the lender if your car is encumbered by a loan or lease.
Uninsured/under-insured motorist
Even though car insurance is required in 49 out of 50 states, not everyone has it.
And not everyone has enough of it.
But if you have this provision added to your policy, you'll be covered if you're involved in an accident that's caused by a driver who either has no insurance or only very limited coverage.
Personal injury protection (PIP)
This provision will cover you and your passengers for lost wages and other costs, including medical expenses, as a result of an accident.
Umbrella coverage
Provides higher levels of coverage than the liability limits in standard policies.
It can add several million dollars to your current liability coverage amounts, which is recommended for high-net worth individuals.
There are other policy options available, which will be determined by the car insurance company you work with. Examples include towing and labor, roadside assistance, and rental car reimbursement.
Tips to Get the Best Rates on Nevada Car Insurance Policies
Below are the most popular strategies to get the best rates on car insurance in Nevada and any other state:
Match your liability coverage with your personal need
If your personal assets are minimal, you don't need full liability coverage.
Take advantage discounts
Every car insurance company offers discounts. Get a list of any a company offers, and take advantage of as many as possible.
Shop, shop, shop!
The difference in premiums from one company to another can be substantial.
Shop for quotes from at least three or four companies to find the carrier with the lowest premium.
Keep your credit clean
Keeping your credit clean for at least the last two or three years, will help you get a better rate.
Drive safely
Premium increases from at-fault accidents and moving violations are steep.
Do your best to maintain a clean driving record for at least the past three years.
Implement as many of the above strategies as possible, and you'll see a dramatic reduction in your premium.
Bottom Line
Car insurance has a lot of moving parts.
As you can see from this guide, there are close to a dozen factors that will affect what you'll pay for a policy.
Follow the tips to get the best rates in Nevada, and you'll minimize that cost.