Texas Car Insurance: Guide to Getting Coverage at the Lowest Rates
Find out what it costs to get car insurance in Texas and what drivers should expect in terms of coverage, optional riders, and discounts that may be available.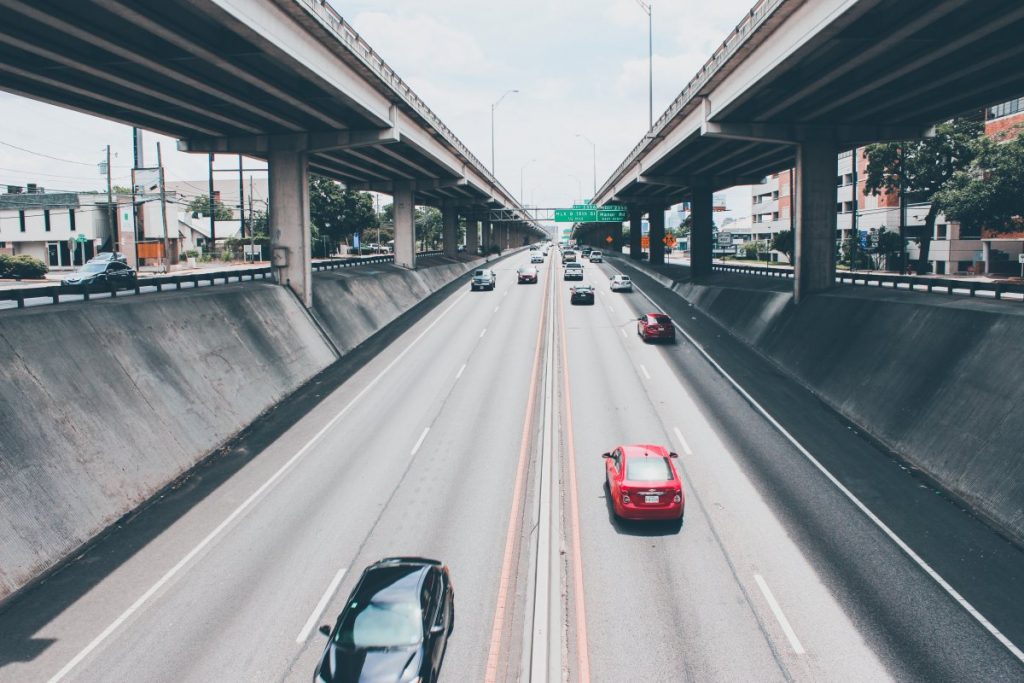 As car insurance premiums go, Texas is at about the middle of the pack among the 50 states.
The statewide average car insurance premium is only slightly higher than the national average.
Still, you never want to pay more for car insurance than you absolutely need to.
The best way to get the lowest premium – with the most appropriate coverage – is to know how car insurance works in Texas.
This guide will help you find that lower-cost policy.
Average Car Insurance Rates in Texas
Here are the average annual premiums in Texas based on three popular coverage levels:
"Full coverage" – 100/300/100, with comprehensive and collision coverage, including a deductible of $500: $1,823 per year
Liability only, with 50/100/50: $565 per year
Liability only, using the state minimum coverage levels: $538 per year
Now:
The "average" of anything doesn't mean a whole lot. That's because no driver is completely average.
Everyone has different factors that affect the premium they'll pay for car insurance in Texas, or anywhere else in the country.
But average car insurance rates do give you a basis of comparison, a starting point, if you will.
You can use it as a ballpark estimate of what you will pay for car insurance in Texas. But the actual premium you'll pay could be higher or lower, depending on any one of at least a dozen factors.
In this guide, we'll be providing average car insurance premiums based on a number of factors. 
Statewide average premiums in Texas depend heavily on the level of coverage you have.
Coverage levels
The numbers "100/300/100" refers to liability coverage levels.
The first number represents bodily injury or death to one person in a single at-fault accident.
The second number represents bodily injury or death to two or more people in a single at-fault car accident.
The third number refers to property damage caused to other vehicles in an at-fault accident.
Full coverage also includes collision and comprehensive coverage, which pays for repairs to your vehicle no matter who is at fault.)
Once again, the numbers presented above are strictly averages.
The rate you'll pay will depend on various factors affecting your driver profile. We'll cover those in the next section.
Factors that Will Affect Your Texas Car Insurance Premium
There are a number of factors that will affect the premium you'll pay for car insurance. Below are seven of the most important.
Gender
As a general rule, male drivers will pay more for car insurance than females.
This is based on the higher incidence of hazardous driving by men. The gap in premiums is highest among 16- to 19-year-olds, but largely evens out after.
Your age
Generally speaking, you'll pay more for car insurance if you are either under 26 or over 65.
Using State Farm as an example, because it is the largest auto insurance provider in Texas, the premium for an 18-year-old driver is $3,438 per year. That's more than $1,600 higher than the average statewide premium for all drivers.
There is a gradual escalation as you move past 65. Similar to younger drivers, this is based on insurance industry experience.
Some older drivers may be impaired by limited hearing or vision, slower reflexes, or even from the effects of certain medications.
Once again, using State Farm as an example, the average premium for a 65-year-old driver is $1,230 per year. At 75, it increases to $1,368, then $1,499 at age 85. But notice also that rates at all three ages are still well below the statewide averages.
Driving history
This is the single biggest factor impacting your car insurance premiums. There are two factors at play here, at-fault accidents and moving violations.
Using the example of Allstate – the third-largest provider of car insurance in Texas – the average premium for a single at-fault accident involving property damage greater than $2,000 is $3,046 per year.
A second at-fault accident, also involving property damage greater than $2,000, will raise your premium to $4,558.
An at-fault accident involving bodily injury will raise your premium to $3,046 per year.
A single speeding ticket will increase your premium to $2,186, also with Allstate as your carrier.
An at-fault accident or moving violation can remain on your driving record for up to three years. However, a conviction for driving under the influence (DUI) can remain on your record for up to seven years in Texas.
Credit history
Unfortunately, Texas is considered one of the worst states to drive in, if you have bad credit. Data from Car Insurance.com indicates a driver with bad credit will pay nearly twice the annual premium as someone with good credit.
For example, the average annual premium for a driver with bad credit will cost $2,966 with Progressive.
Coverage amount
Earlier, we provided average numbers showing that the cost of carrying full coverage – 100/300/100 – is more than triple the cost for liability coverage of 50/100/50.
Even so, you may need to carry the higher level of liability coverage if you have substantial financial assets.
For example, if you have $250,000 in assets, liability limits of 50/100/50 may leave you open to a lawsuit if the coverage is insufficient for the damages claimed.
Tread lightly in using the amount of liability coverage as a strategy to save money.
The vehicle(s) you're covering
Sports cars, luxury vehicles, and pickup trucks cost more to insure than sedans, because they also cost more to repair.
And some vehicles, like sports cars and pickup trucks, may be more likely to be involved in certain types of accidents because of the nature of the way they're driven.
The age of the vehicle is also a factor. Generally speaking, the older a vehicle is the less it will cost to insure.
The insurer
Even between two companies providing identical coverage, there can be wide variations in the premium amounts they'll charge.
For example, below are the premiums for 100/300/100 coverage by six major car insurance providers in Texas:
State Farm, $1,421 per year
Texas Farm Bureau, $1,465 per year
Geico, $1,539 per year
Colonial County Mutual Insurance, $1,663 per year
AAA Texas County Mutual Insurance, $1,784 per year
Allstate, $3,065 per year
These premiums underscore the importance of shopping for the right car insurance company.
Average Texas Car Insurance Rate Based on Texas City
Interestingly enough, even statewide average car insurance premiums can miss the mark – often by a large amount.
Keeping in mind the statewide average premium is $1,823 for 100/300/100 coverage.
Average car insurance rates in major TX cities
| City | Average annual premium |
| --- | --- |
| Austin | $1,841 |
| Corpus Christi | $1,881 |
| Dallas | $2,202 |
| El Paso | $1,811 |
| Fort Worth | $1,858 |
| Houston | $2,158 |
| Lubbock | $1,837 |
| San Antonio | $1,914 |
As you can see from the average premiums in the cities sampled, most hover right around the statewide average.
But as the state's two largest cities, Dallas and Houston have average premiums noticeably higher than the average.
This is due to the fact that urban areas, with their higher concentrations of motor vehicles, also have a higher risk of accidents.
What are Auto Insurance Laws in Texas?
Like virtually every state in the country, Texas also has minimum car insurance liability coverage limits.
Those are as follows:
$30,000 for bodily injury, for injury or death to one person in a single car accident.
$60,000 for bodily injury, for injury or death to more than one person in a single car accident.
$25,000 per accident for property damage.
This coverage is expressed as "30/60/25". You should be aware that property damage coverage only applies to damage caused to another vehicle or surrounding property, when you are the at-fault party in the accident. It will not cover damage to your own vehicle.
You should also be aware that Texas is NOT a "no-fault" state.
In a no-fault state, each driver is required to pursue compensation from their own insurance carrier, regardless of who is at fault in the accident.
In Texas, the at-fault party generally pays the cost of damages through their own insurance carrier.
Basic Information on Optional Coverages in Texas
Apart from liability coverage, there are several optional coverages you may wish to add to your policy:
Collision
While property damage will cover damage to other driver's vehicles, collision will cover damage to your vehicle, regardless of who is at fault.
Comprehensive
This will cover your vehicle while it's parked. That can include hazards like theft, a tree falling on your car, or storm damage.
Collision and comprehensive are typically offered together, and include a deductible that is most commonly $500.
However, you can raise the deductible to lower your premium. Though neither coverage is required under state law, you will be required to have it by a lender if your vehicle has a loan or lease.
Uninsured/under-insured motorist
If you're involved in an accident that's the fault of another party who does not have adequate insurance, or none at all, this provision will cover you.
Personal injury protection (PIP)
This provision will cover you and your passengers for lost wages and other costs, including medical expenses, as a result of an accident. This is an automatic provision in Texas.
Umbrella coverage
Provides higher levels of coverage than the liability limits in standard policies.
It can add several million dollars to your current liability coverage amounts, which is recommended for high net worth individuals.
Other optional forms of coverage include rental car reimbursement, which pays for a rental car while your vehicle is being repaired due to an accident, and towing and labor coverage, which will cover the cost of having your vehicle towed if it can't be driven.
Tips to Get the Best Rates on Texas Car Insurance Policies
Tips to get the best rates on car insurance are the same in each state, and include:
Drive safely
Premium increases from at-fault accidents and moving violations are steep.
Do your best to maintain a clean driving record for at least the past three years.
Get adequate liability
Don't buy more liability coverage than you need.
If your personal assets are minimal, you don't need full liability coverage.
Take advantage of every discount offered by your insurance company
Car insurance companies have discounts for good students, automatic payments, pay-in-full, paperless documents, multiple policies, multiple vehicles and drivers on the same policy, and safety equipment, including anti-lock brakes, air bags, and anti-theft devices.
Shop between carriers
As we showed above, the difference in premiums from one company to another can be substantial.
Shop to find the carrier with the lowest premium for the most appropriate coverage.
Keep your credit clean
Much like maintaining a clean driving record, do your best to keep your credit blemish-free for at least the past two or three years.
*None of the above will guarantee you a low premium individually. But if you can apply two or more, you'll see a noticeable difference.
Bottom Line
As you can see, buying car insurance can be a complicated process.
You should consider all the major factors above in choosing both the level of coverage you want to maintain and the insurance company you'll select as your carrier.