Automobile Club of Southern California Insurance 2023 Review
Our review of the Automobile Club of Southern California looks at the types of insurance offered and the additional coverage, perks and discounts.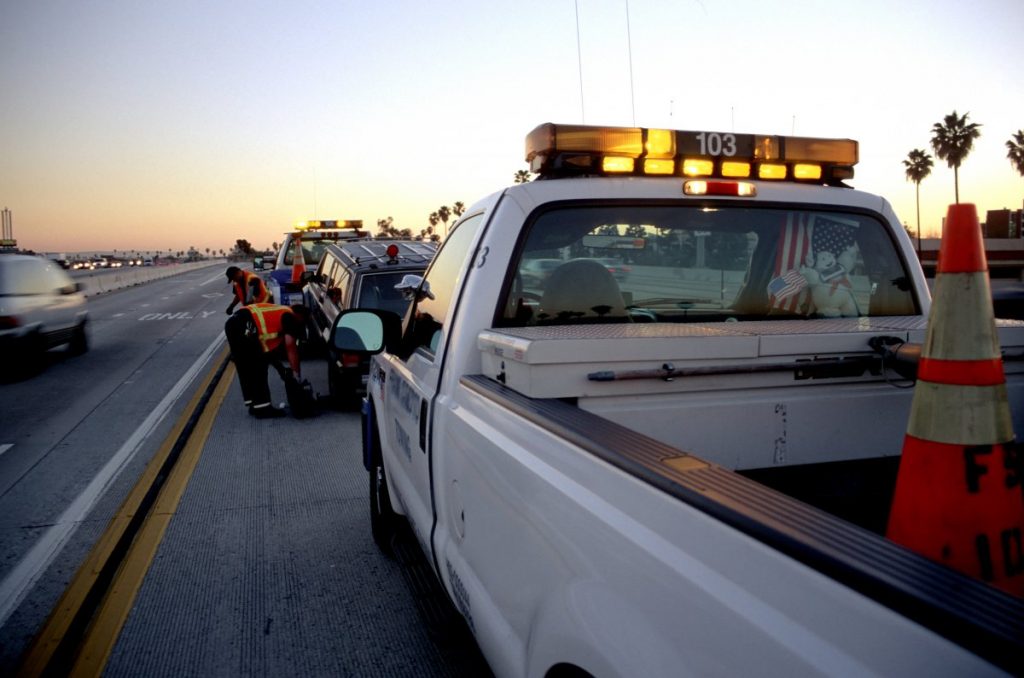 Like a number of AAA-affiliated insurers, Automobile Club of Southern California (ACSC) Insurance offers discounted insurance, and other financial products to AAA members.
Yes, AAA and its affiliate offer more than stellar car insurance.
So:
If you are in the market for insurance for home, auto, and life policies, the ACSC could be a good option if you are a California resident in one of the counties the auto club serves.
Automobile Club of Southern California Insurance Pros & Cons
What is the Automobile Club of Southern California?
The Automobile Club of Southern California, like many AAA-affiliated clubs, was founded as an auto club to advocate for drivers' rights, safe roads, and any legislation that supported these goals.
In 1900, ten L.A. area businessmen got together and created the club.
Their service work included placing signage on roads, issuing license plates, printing maps, and publishing a travel-based magazine.
Fast forward and the ACSC has expanded its offerings to cover membership, insurance, travel, discounts, financial, and automotive services to more than 7 million members.
Through a series of mergers, acquisitions, and reorganizations, the ACSC is now an AAA-affiliated insurer and, as the name suggests, serves customers in the Southern California region.
Counties covered include:
Inyo
Imperial
Kern
Los Angeles
Mono
Orange
Riverside
San Bernardino
San Diego
San Luis Obispo
Santa Barbara
Tulare
Ventura
Industry Ratings
As of 201, A.M. Best ratings for a number of AAA insurers range from A- (Excellent) to A+ (Superior.)
The AAA and its partners have won a number of awards for categories like value, customer service, and technology.
In 2020, AAA was named as one of five top auto insurers by Insure.com. Also, 94% of AAA policyholders would recommend car insurance through AAA while 96% stated they would renew their policy.
The 2018 J.D. Power U.S. Auto Insurance Study found that AAA had an overall satisfaction score of 826 out of 1,000, signaling brand loyalty among its policyholders.
How does ACSC work?
It's worth noting that AAA insurance is a collection of branded products, services, and programs spread across several different companies and regions.
Because of this, pricing, coverage, and product offerings vary depending on the AAA insurer who will service you.
Here's what you can expect if you decide to buy an insurance policy from ACSC:
Discounts for AAA members
Though you don't need to be a member of AAA to get insurance with ACSC, you can get discounted coverage as a AAA member.
If you are not a member of AAA, an ACSC agent can help you become a member of AAA.
From here, they can help you purchase discounted insurance products through ACSC.
If you are not familiar with how AAA membership works, you should know that you are covered as a driver under your membership, no matter what car you drive.
The AAA membership covers different tiers of roadside assistance and other benefits while ASSC writes your insurance policie(s). Their main insurance products include auto, homeowners, life, and umbrella policies.
Here's a more detailed list of their insurance offerings:
Home & condo
Renters
Boat, watercraft, ATV, golf cart, motorcycle, RV, etc.
Collector car
Mexico auto insurance
Small business
Travel
Life insurance
Although ACSC may directly underwrite certain policies, there are certain insurance coverages they refer out to partners and affiliates.
As such, some insurance types may be provided by independent carriers that may or may not be AAA-affiliated.
In addition to insurance coverage, ACSC customers can enjoy discounts on everything from meal kits to movie tickets, eye-glasses, and even airport parking.
Here is a good list of discounted products and services for ACSC customers.
How to Buy Insurance from ACSC
ACSC insurance can be purchased through either an exclusive AAA agent or an independent insurance agent (like a broker.)
If you call the toll-free number listed on the ACSC website, you'll be routed to an agent that can guide you through the quoting process.
If you have existing insurance coverage, have your current insurance declarations page handy. This will give you an apples-to-apples comparison for coverage options and related pricing.
Online quoting tool
Another option is to use their online quoting tool. This tool is easy-to-use and will walk you through a number of interview questions to produce your quote.
If you get stuck at any point in the process, there is a phone number on the screen you can call for help.
ACSC agents are also trained to provide guidance and education so that customers can choose the level of coverage that makes sense for their needs.
As with most other insurers, bundling policies will provide more discounts, so it makes sense to get quotes on more than one policy at the same time, if possible.
Auto Insurance Coverage and Pricing
The ACSC website outlines possible coverage options for their auto insurance:
Accidental death, dismemberment
Bodily injury liability
Car rental or transportation expenses
Collision
Excess medical payments
Medical payments
Personal injury protection
Property damage liability
Uninsured collision
Uninsured/underinsured motorist – bodily injury
Uninsured/underinsured motorist – property damage
Not all of these coverages are included, by default, in your policy.
You may have to request certain coverages and pay a premium for them.
In order to get specific pricing, you'll have to contact an agent to set up your policy with all your requested coverages.
Auto insurance discounts
ACSC offers some discounts for their auto insurance customers.
However, it's important to speak directly with an ACSC agent to verify availability and eligibility.
Auto insurance discounts can include:
Up to 10% discount for AAA members
Automatic bill pay
Multi-policy and multi-car
Protection device
Select professionals/alumni associations
Loyalty
Good driver
Verified mileage
Student discounts
Driver training
Car club
Homeowners Insurance Overview
ACSC homeowners insurance coverage will depend on your location, the type of structure you are insuring, and a number of other factors.
Here are some coverage options as outlined on the ACSC website:
Dwelling
Guaranteed rebuilding cost
Guaranteed replacement cost
Liability protection
Medical payments
Other structures
Personal property
Personal liability
Roof surfaces loss settlement
Discounts that may apply to your AAA homeowner's policy include:
Multi-policy discounts
Age of home
Renovated home
Roof type
Loyalty
Protective device
Age 50+ discount
Life Insurance Coverage and Pricing
Term life
Term life insurance policies through ASCS are available in 10, 15, 20, or 30-year increments for up to $5,000,000+ worth of coverage.
There is an ExpressTerm policy that is offered without a medical exam (for those who qualify.)
With this policy, premiums are guaranteed for a specific term period, then increase annually thereafter.
Whole life
ASCS's Whole Life Insurance product is designed to build cash values with locked-in rates that do not change.
Premiums and coverages are guaranteed to remain the same for life for coverage that can be between $30,000 and $75,000.
Premiums start around $40 for non-smokers and increases based on gender and age.
A medical exam may be required to qualify for coverage.
Universal life
ASCS's Universal Life is known as a permanent insurance policy that has a cash value accumulation that could be used later on in life.
Generally, the death benefit is not subject to income taxes. Policyholders can earn interest on their premiums or elect to increase payments to add funds to the accumulated cash value.
Annuities
There are two types of annuity products offered by ACSC.
The first is a Guaranteed Income Annuity which provides fixed income and allows for lump sum withdrawals.
The second is the Platinum Bonus Annuity® which is for those who want to shield their earnings with tax-deferred investment growth.
This is just a summary of coverages and discounts AAA and AAA-affiliated insurers provide. These are not comprehensive definitions or lists of all coverages, qualifications, limitations, etc.
You should consult with an ASCS insurance agent for more information on any of these policies.
Bottom Line
If you opt for insurance coverage through ACSC, you'll be working with one of many AAA- affiliated insurers.
As a large organization, you can expect a wide range of options and to fit your insurance needs.
Initially, you'll have to put in work, on the front end, to go over products best suited for you with an agent, but it could be worth the time if you can find the right kind of coverage at a price point that works for you.