CSAA Insurance Group 2023 Review: Great for Auto Coverage
Our review of the CSAA Insurance Group looks at the different types of insurance offered, in addition to optional coverages and discounts available.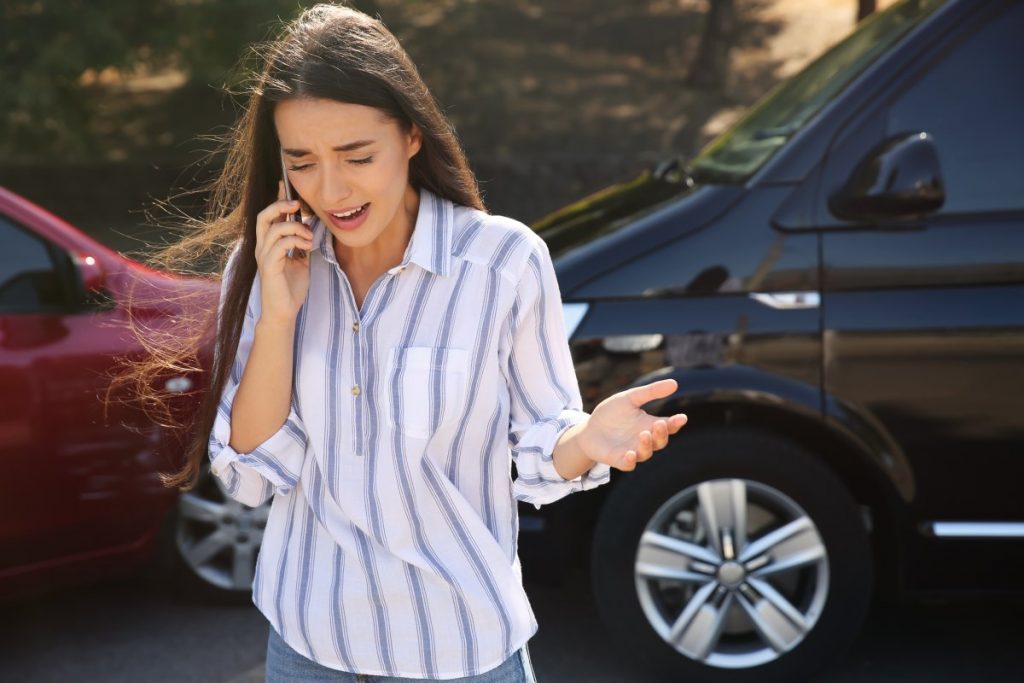 Are you a member of AAA? If so, you might be surprised to find out that AAA has a number of insurance partners and affiliates that can offer discounted insurance policies to its members.
If you are looking for any type of personal insurance and already have a AAA membership, The California State Automobile Association (CSAA) could be the AAA-affiliated insurer that services your region.
There are many different AAA insurers, so pricing, coverage, and offerings vary depending on the auto club you'll be working with.
Here's what you can expect if you decide to buy an insurance policy from CSAA.
CSAA Insurance Pros & Cons
What is the CSAA?
Like the large membership organization it's part of, AAA, the CSAA was formed as an auto club to advocate for drivers' rights.
The California State Automobile Association was created in 1907 as an offshoot of the Automobile Club of California, formed just a few years earlier.
Like AAA, the original mission of the CSAA was to lobby for "Good Roads and Just Legislation."
In 1914, The Inter-Insurance Bureau was created to offer auto insurance policies to CSAA members. As a result, 1914 is considered to be the official founding date of CSAA.
Fast forward and a series of mergers, acquisitions, and reorganizations have extended CSAA coverage throughout more states and regions than just California.
At present, CSAA serves: select counties in Arizona, Colorado, Connecticut, Delaware, Maryland, Montana, Nevada, Oklahoma, Oregon, South Dakota, Utah, Washington DC and Wyoming; and portions of California, Idaho, Indiana, Kansas, Kentucky, New Jersey, New York, Ohio, Pennsylvania, Virginia, and West Virginia.
Industry Ratings and Standing
In 2018, AAA, underwritten by CSAA Insurance Group, was named the highest-ranked auto insurance brand in the Southwest from the J.D. Power 2018 U.S. Auto Insurance Study.
With an overall satisfaction score of 826 out of 1,000, J.D. Power analyzes this score as an indication of brand loyalty among AAA policyholders.
CSAA has been rated "A" or better by A.M. Best for more than 90 years.
Also, The CSAA Insurance Group is known as one of the top property casualty insurance groups in the United States, according to the National Association of Insurance Commissioners.
Recently, CSAA was chosen to provide insurance to ridesharing companies Uber and Lyft through a subsidiary known as Mobilitas.
CSAA and AAA Membership
Though you don't need to be a member of AAA to obtain insurance with CSAA, you can get discounted coverage as an AAA member.
So:
If you are not a member of AAA at the time you are buying coverage, CSAA agents can help you become a member of AAA first, then help you purchase discounted insurance products through CSAA.
If you opt for an AAA membership in order to get the CSAA discount, you should know that you are covered as a driver under AAA, no matter what car you drive.
The AAA membership covers roadside assistance and other benefits while CSAA writes policies mainly for auto, homeowners, life, and umbrella coverage.
According to the AAA website, there are several types of insurance they offer for their customers:
Home & condo
Renters
Boat, watercraft, ATV, golf cart, motorcycle, RV, etc.
Flood/earthquake
Coverage may actually come from partners & affiliates
Although CSAA directly underwrites many policies, there are certain insurance coverages they refer out to partners and affiliates.
Some coverage for things like watercraft, motorcycles, earthquake, flood, RVs, etc. will likely be covered by another insurer, like Progressive.
There are other specialty insurances you can inquire about through a CSAA agent such as:
Foreign travel medical
Critical illness
Travel accident
Trip protection
Short-term medical
Long-term care
Wedding
Pet health coverage
How to Buy CSAA Insurance
CSAA insurance can be purchased through either an exclusive AAA agent or an independent insurance agent (like a broker.)
If you call the toll-free number listed on the CSAA website, you will be routed to an agent that can guide you through the quoting process.
If you have existing coverage, it's a good idea to have your insurance declarations page handy for an apples-to-apples comparison.
CSAA agents are trained to provide guidance and education so that customers can choose the level of coverage that makes sense for their needs.
As with other insurers:
Bundling policies will provide more discounts, so it makes sense to get quotes on more than one policy if at all possible.
CSAA Auto Insurance Coverage and Pricing
Because CSAA is part of the AAA, a federation of 25 or so auto clubs, pricing, and coverage for policies vary widely.
Here are some common coverages across AAA auto insurance affiliates and partners:
Liability coverage: If you are at fault, this will cover medical bills and property damage for the other party involved in an accident.
Collision coverage: Covers damage to your vehicle from a collision
Pet protection coverage: Covers your pet (dog or cat) if they are injured or killed while in your vehicle during an auto accident
Comprehensive coverage: Non-collision losses like fire, theft, glass breakage, and vandalism.
Windshield glass repair: The deductible is waived on qualified windshield chips and cracks
Choose your deductible: For collision and comprehensive coverage, you can choose a deductible and premium that works for you
Extended exterior repair option (OEM) Coverage: Covers repairs to exterior parts of an insured car using new Original
Equipment Manufacturer replacement parts: This coverage requires comprehensive or comprehensive and collision coverage for vehicles less than 10 model years old at the time the coverage is added
In some cases, you may also be able to choose additional coverage options as a CSAA customer including:
Personal injury protection
Medical payments
Uninsured/underinsured motorist coverage
Loan/lease gap coverage
Car rental coverage
Custom, electronic or extra equipment coverage
CSAA auto insurance discounts
CSAA offers some discounts for their auto insurance customers.
However, it's important to speak directly with a CSAA agent to verify availability and eligibility.
Auto insurance discounts can include:
Up to 10% discount for AAA members
Automatic bill pay
Multi-policy and multi-car discounts
Anti-theft device discount
Occupation discount
Claim-free driver
Student discounts
CSAA Homeowners Insurance Overview
CSAA homeowners insurance coverage will depend on your location, the type of structure you are insuring, and a number of other factors.
Here are some common homeowners insurance offerings from AAA-affiliated insurers like CSAA:
Coverage for garage and utility buildings
Personal property
Damages from incidents like tornadoes, hail, lightning, frozen plumbing, theft, and vandalism.
Bodily injury liability, personal liability, and medical payments
Identity theft, vandalism, riot & commotion
Discounts that may apply to your AAA homeowner's policy include:
Multi-policy discounts
New or renovated home discount
Home security discount applied for a sprinkler system, burglar alarm, smoke alarm, or deadbolt lock
Age 50+ discount
Bottom Line
If you opt for insurance coverage through CSAA, you'll be working with an insurer that enjoys a status of longevity and award-winning customer service.
Due to its affiliation with AAA, CSAA has many partners that can help them underwrite almost any insurance need.
If you are willing to get on the phone (as opposed to working through an app or website) to refine the exact kind of insurance coverage you need, CSAA may be the high-touch, agent-assisted insurance experience you are looking for.
Though there are many variables to say for sure what kind of pricing and coverage you will end up with through CSAA or their partners, it could be worth the time to learn about pricing and coverage options with them.