Erie Insurance 2023 Review: Great Rates for the Northeast
Our review of Erie Insurance looks at the company's home insurance, auto insurance, life insurance, and business insurance coverages and their pros and cons.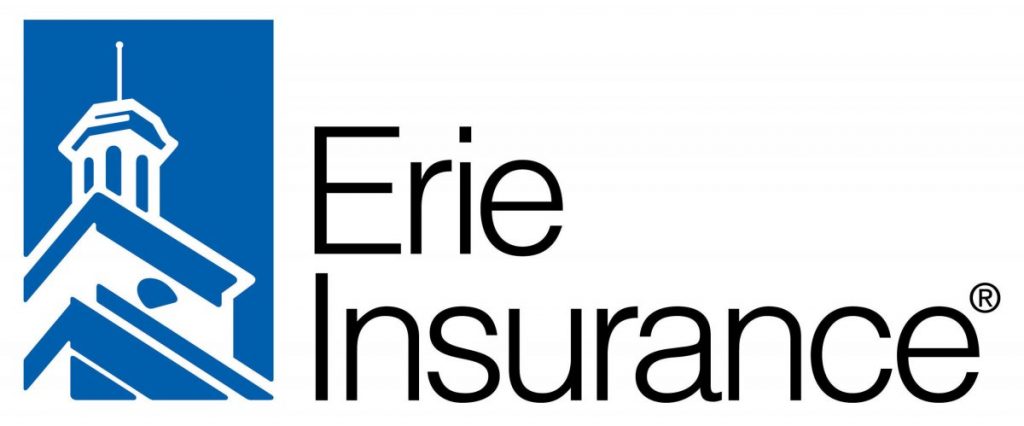 Founded in 1925, the Erie Insurance company is a Fortune 500 company with over 5 million policies in place.
The founders' vision was to provide excellent customer service at a great price.
Overview
Currently, Erie holds to this promise by employing a large network of independent agents while keeping prices extremely competitive.
As a result, the insurer has grown substantially while maintaining a reputation for excellence in customer service.
Even though Erie is a regional insurer, it still ranks high, even among national insurance companies:
12th largest auto insurer in the U.S.
11th largest home insurer in the U.S.
12th largest business insurer in the U.S.
Erie Insurance Pros & Cons
Pros
Cons

High level of customer satisfaction along with a low number of complaints when compared to competitors
Very affordable premiums, especially on auto, home, and life bundles
Various discounts including multi-policy, safety-systems, and advanced quote discounts

Not very tech-friendly; Erie doesn't have an app and filing a claim online is limited
Service area is limited to the northeast and midwest region of the United States
Can only get policy quotes or estimates through Erie's network of licenses, independent agents
Pricing and coverage
Erie Insurance is known to have competitive rates with exceptional coverage, especially on their home and auto policies.
Savings for these policies can be anywhere from 40% to 60% of competitors' prices while providing extra perks and coverage limits not extended by similar insurers.
Customer service
One thing that separates Erie from its competition is how sales and customer service is handled.
There is a customer service line that is open 24 hours a day, but the bulk of servicing clients still goes through its agent network.
With its network of 13,000+ agents, customers will deal directly with their dedicated agents to get quotes, buy policies, and file claims.
Though many companies have apps or a web interface to handle such activities, you'll find that Erie delegates this mainly to its independent agents.
Industry ratings
Erie Insurance company has garnered a number of awards for various categories like customer service and best place to work.
As of 2018, Erie Insurance had an overall satisfaction score of 877 out of 1,000 from JD Power and associates.
AM Best Ratings gives the insurer an A+ rating for the company as of 2020, with a special nod to its financial strength.
Finally, Erie's Better Business Bureau profile shows a much lower quantity of complaints when compared to larger competitors like State Farm and Allstate.
Policy Offerings
Erie Insurance currently offers a wide range of insurance policies in a number of categories:
Auto and leisure
Auto Insurance
Motorcycle Insurance
Insurance for Recreational Vehicles
Boat Insurance
Collector and Classic Car Insurance
Insurance for ATVs, Snowmobiles, Golf Carts and More
Home and property
Homeowners Insurance
Renters Insurance
Condo Insurance
Mobile Home Insurance
Personal Valuables Insurance
Flood Insurance
Life, etc.
Life Insurance
Retirement
Personal Catastrophe Liability Insurance
Identity Theft Recovery Coverage
Medicare Supplement
Long-Term Care Rider Insurance
Business
Business Insurance
Business Auto Insurance
Wholesaler-Distributors Insurance
Restaurant Insurance
Risk Control Services
Workers' Compensation
More Industry Packages
Discounts
Before we jump into the nitty-gritty of policies Erie Insurance offers, it's good to know, upfront, about the discount options Erie offers.
It will give you a glimpse into some unique ways you could save money on an insurance policy with Erie.
Discounts offered:
Multi-policy discounts: Erie Insurance offers multi-policy discounts from 16% to 25%; applies mainly to home and auto policies with qualified life insurance policy
Safety system credit: Obtain a discount upon installing smoke alarms, a burglary alarm system, or an automatic sprinkler system in your home
Advanced quote discount: Get a home insurance quote 7 to 60 days before your current policy renews and a discount may apply
Auto Insurance
Erie Insurance has a competitive auto insurance offering.
Aside from excellent pricing, the auto coverage has a few additional benefits that competitors either may not offer or have less extensive coverage for.
Here are a few highlights of what Erie provides in the way of car insurance coverages:
Pet coverage: Vet bills up to $500 per occurrence and a $1,000 total limit if your pet is injured in an accident
Auto glass repair: Waives deductible and replaces new wiper blades if your windshield must be replaced
Personal item coverage: Covers loss to personal belongings in the insured car. Includes clothing, luggage, and personal belongings up to $350
Locksmith services: Up to $75 if you are locked out of your car
Roadside service and rental: Includes towing, labor costs and the site where your car breaks down and rental car
Additional discounts include:
Safe driving discount: For drivers with a good driving record
Car safety equipment discount: Equipment like factory-installed airbags, passive restraint, anti-theft devices, and anti-lock brakes could garner additional discounts
Multi-car discounts: For two or more of cars owned and used by the driver insured by Erie
Young drivers discounts: Applicable to unmarried drivers under 21 that still live with their parents
Annual payment plan: Save by paying the entire annual premium in one lump sum
Rate lock option
Another attractive feature of Erie's car insurance is the ERIE rate lock option.
With the rate lock, you lock in your premium year after year.
Even if you have a claim or change your coverage, you could keep the same premium.
Any changes you make to the policy will be in accordance to the increase or decrease in coverages you chose — not a change in premium just because you needed to make changes to the policy.
Accident forgiveness
The accident forgiveness policy is also pretty generous.
If you've been a customer with Erie for at least 3 years, your first at-fault accident won't count against you or incur a surcharge.
ERIE Auto PLUS
If you don't mind paying a bit more for your premium, about $30/year, you can get access to ERIE Auto PLUS.
The enhanced coverage offers a package of additional features to your base policy (varies by state):
Diminishing deductible
$10,000 death benefit
Additional days of transportation expense coverage
Waived deductible in certain situations
Increased limits for specific coverages
Homeowners Insurance
Erie insurance stands out from competitors in the home insurance market by offering slightly more coverage and perks at a discounted rate.
In addition, to premiums well below the market rate, like their auto coverage, there are additional coverages most competitors don't offer or do so in a limited capacity:
Replacement cost: Erie provides 100% guaranteed replacement cost
Personal property: Extensive coverage and few exclusions
Theft: Also includes lost or misplaced items
Coverage for valuables: Larger limits on jewelry, watches, precious stones, and firearms
Gift card/gift certificate reimbursement: Includes up to $250 reimbursement for gift cards purchased at a local business that has permanently closed
Pets: Animals, birds, and fish are covered up to $500
Cash and precious metals: Covered up to $500
Hard-to-replace items: Could include things like deeds, passports, bills, etc.
In addition to these coverages, you may be able to add the following endorsements to your homeowners policy:
Water backup & sump overflow: Covers backup through sewers, drains, and sump pumps
Personal liability: Personal liability claims
Identity recovery: Help with costs associated with identity theft resolution
Service line protection: For damage to underground service and utility lines from your house to your curb
Be sure to go over the fine print when it comes to the coverages offered.
Erie's website also mentions that coverages, benefits, limits, and deductibles will vary.
There are some limitations and exclusions that apply, for example, by state.
If you have any questions about your policy and available coverages, you should speak with an Erie agent for clarity.
Life Insurance
Like their home and auto policies, Erie offers reasonably-priced life insurance policies that cover a number of scenarios should a loved one pass away: paying off a home, providing additional income for a family, covering education expenses along with final expenses like burial or medical bills.
Life insurance policies offered by Erie include:
Term life: A more cost-effective policy available in 10, 15, 20, or 30-year increments; applicants can get up to $90,000 worth of coverage by answering a few medical questions
Whole life: Premiums and coverages guaranteed to remain the same for life; coverages can be between $10,000 to up to $10 million
Universal life: Includes a cash value that policyholders can borrow against; can adjust the coverage amount over time.
ERIExpress Life: An affordable policy that has a simpler application and a benefit amount between $10,000 up to $500,000
Long-term-care rider: Accelerated death benefit rider added to a universal or whole life to cover long-term care
Bottom Line
If you are looking to save money on your overall insurance costs while possibly picking up a number of additional and even unique coverage options, Erie Insurance could be a good choice.
Their policy rates are already very low, but the various discounts available could make this an even better insurance option to compare with your current provider.
If you live in a state serviced by Erie, it could be well worth the time to engage one of their independent agents to see if you can save money and experience the excellent customer service Erie insurance is known to provide.