Home Insurance Declaration Page: The Key Details of Your Policy
Find out what details are summarized in your homeowners insurance declaration page so that you know exactly what and how much coverage you have on your home.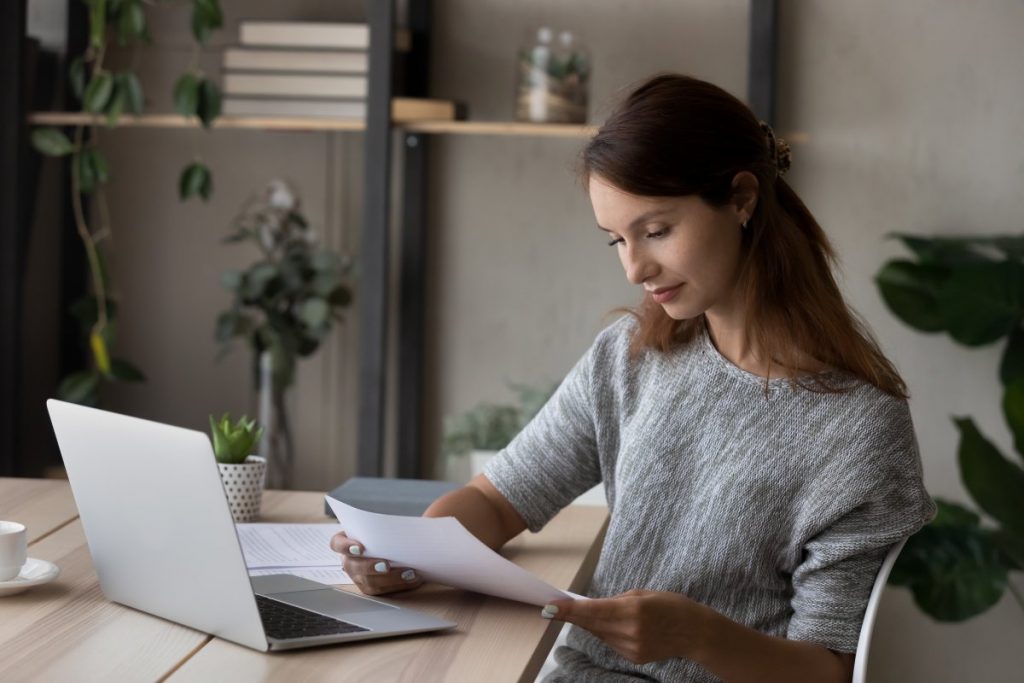 If you own a home, you likely have homeowner's insurance.
Most mortgage lenders require borrowers to have insurance, up to the property's replacement cost.
Insurance is also important if you've paid off your house. It protects your most valuable asset from theft, fire, or natural disaster.
Your homeowner's insurance policy provides detailed coverage information. For a quick overview or summary of your policy, though, you can refer to the first page of your policy -- the insurance declaration page (DEC). 
Here's what you need to know about your insurance declaration page, including why it's important.
What is an Insurance Declaration Page?
The insurance declaration page outlines the most important coverage details of a policy. It's typically one page long. But it can be several pages or longer depending on coverage details.
Crucially:
If your home sustains damage and you need to file a claim, it's important to refer to your declaration page for information.
You can learn about damages covered under the policy, as well as information on coverage amounts.
It's critical to review your declaration page once you receive it. You can confirm the accuracy of information at this time, so that you don't run into issues when filing a claim.
You'll receive your declaration page after purchasing the insurance policy.
What Information Does a Declaration Page Include?
The declaration page is an excellent guide to your homeowner's insurance. Knowing what's covered and what's not covered helps you get the most out of your policy.
Information printed on your insurance declaration page includes:
1. Policyholder information
Your homeowner's insurance declaration page includes information about insured parties.
It will list your name, if you're the property owner, as well as anyone else insured under the policy. It will also include your addresses.
The physical address of the property and the mailing address (if it differs).
2. Premiums
The premium is what you'll pay annually for a policy.
The declaration page lists the cost of the policy for a covered period, which is usually 12 months.
3. Deductibles
Homeowner's insurance policies also have deductibles.
This is what you pay out of pocket when you file an insurance claim. 
Standard deductibles can start as low as $500 to $1,000 per claim. The declaration page also provides information about special deductibles.
If you live on a coastline, you'll likely have a calendar year hurricane deductible. This is separate from your standard deductible. The hurricane deductible runs between 1 percent and 5 percent of the property's insured value. 
4. Insurance company information
The declaration page doesn't only include your personal information.
It also has the name and contact information of your home insurer. 
5. Policy information
If you need your policy number, you can locate this information on the declaration page, too.
Along with the policy number, you'll also find information about the policy's effective date and the expiration date.
6. Mortgage information
If you're financing the property through a mortgage lender, the declaration page will also have the name and address of your mortgage lender.
7. Coverage amount
The declaration page also summarizes your coverage details.
For example, it has coverage amounts and limits for the dwelling (the actual structure).
It also includes coverage information for personal property, loss of use, personal liability, and other structures on the property.
Your declaration page might also list losses that aren't covered under the policy.
8. Discounts
Your insurance agent might apply discounts to help lower your annual premium.
If so, your declaration page will list these discounts.
You might receive a discount for bundling and insuring your home and car insurance with the same provider.
9. Add-on coverage
Inclusion of this information varies from insurer to insurer.
However, some insurance companies will include add-on coverages on the declaration page. 
Optional add-ons can include coverage for:
water backup
business property
collectibles
personal property not covered under a standard policy
If you have separate earthquake insurance or flood insurance, your insurer may also provide this information on your declaration page
The Importance of the Declaration Page
The declaration page is the most important part of your insurance policy. 
The entire policy can span several pages, so it can be difficult to find specific coverage details. The declaration page, however, makes it easy to understand your coverage.
Now:
Some people don't review their homeowner's insurance policy until it's time to file a claim, which is a mistake. Familiarizing yourself with your coverage and limits beforehand can protect against surprises. 
It's also important to review your declaration page because you might have questions about coverage, or your policy might have clerical errors.
How to file a claim
Some declaration pages also provide instructions on how to file a claim, which is need-to-know information.
You should also review your declaration page if you have concerns about your premium.
Maybe you feel that your premium is too high. If so, you can review your coverage amounts, add-ons, and deductibles.
And if necessary, speak with your agent about adjusting your policy to possibly lower your premium.
How to Get Your Declaration Page
Your insurance agent will provide your declaration page as a hard copy or electronically.
You'll get a copy when you buy the policy. Also, you'll usually get an up-to-date declaration page once a year. 
Your mortgage lender may also request that you submit an up-to-date declaration page each year as proof of insurance.
Insurance agents also send an updated declaration page when owners make major repairs or renovations to their property. Some improvements can increase the value of your home.
So, it's important to notify your agent and increase your coverage amount. Once policy changes go into effect, you'll receive an updated copy of your policy.
If you don't receive your declaration page, contact your insurance agent to get a copy of your insurance policy.
Once you have a copy, store it in a safe place—somewhere protected from water or fire damage.
Conclusion
Many homeowners don't give much thought to their insurance declaration page.
But since this page is a detailed summary of your coverage and limits, it's important to review it for accuracy, and to understand your policy better.
It offers a quick snapshot of your coverage, which allows you to find information and file claims faster.