Prudential Financial Insurance 2023 Review
Our review of Prudential Financial looks at the life insurance policies and optional coverage available to consumers, in addition to financial health ratings.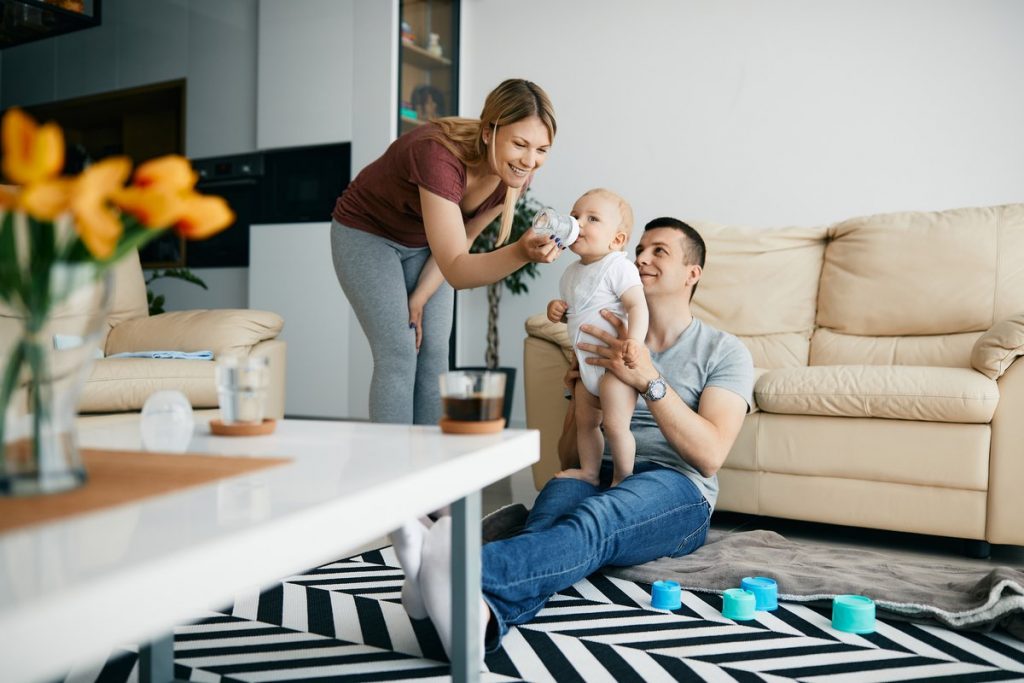 Prudential, also known as Prudential Financial, offers financial products and services, including life insurance, annuities, retirement-related products and services, mutual funds and investment management. Prudential serves individuals, business and institutional clients.
If you are considering Prudential for your insurance needs and want to know more about the company's insurance coverage, pricing, and industry standing, here's more information that might help.
About Prudential
Prudential was founded in 1875 as the Widows and Orphans Friendly Society.
One of the first social enterprises, the company's purpose was to sell an affordable form of burial insurance to the working poor.
Today, Prudential is a publicly-traded, (NYSE: PRU) with approximately $1.721 trillion of assets under management as of December 31, 2020. The insurer has operations in the United States, Asia, Europe and Latin America. The company carries out its business through its subsidiaries, affiliates, digital and agent channels.
Prudential Financial Insurance Pros & Cons
Pros
Cons

Living benefit options for most policy types
Online quoting tool for instant term life insurance
Agents can give estimates for other companies

No smartphone app
No whole life insurance option
Some demographics may receive quotes for higher premiums
Prudential Financial industry ratings
| Ratings Company | Rating | Comments |
| --- | --- | --- |
| AM Best | A+ | Stable |
| Fitch Ratings | AA- | Stable |
| Moody's Investors Service | Aa3 | Stable |
| Standard & Poor's | AA- | Stable |
*Ratings are for The Prudential Insurance Company of America
Prudential is not accredited by the Better Business Bureau. However, Prudential's BBB profile reports 181 complaints closed in the last three years and 86 complaints closed in the previous months, which seems relatively low compared with competitors of similar size.
The company ranked 12 out of 24 companies in the J.D. Power 2020 U.S. Life Insurance Study, with a score of 759 out of 1,000 for its individual life insurance products.
Customer service
Prudential's website offers allows several self-service functions, including:
Getting an instant quote for life insurance
Access insurance and investment accounts online
Start the process of filing a claim
Also, your agent or customer service representative may be needed for other customer service functions. There appears to be no smartphone app for Prudential insurance clients at this time.
Policy Offerings
Prudential offers a vast array of financial products and services, including:
Life insurance
Health insurance
Retirement
Annuities
Investments
Workplace benefits
In this review, however, we will focus mainly on Prudential's life insurance policies for individuals.
Life Insurance Overview
Here's a breakdown of Prudential life insurance products.
Term life insurance
Prudential's term life insurance offers the maximum amount of benefits at the lowest price possible.
Unlike permanent insurance, the term of the coverage only lasts for a specific period ' usually 10, 15, 20 or 30 years. After this term is over, you have the option to continue coverage in a way that suits your circumstances.
Prudential has four term-life products currently available:
SimplyTerm®
The SimplyTerm can be purchased through a fully digital process. Once approved, you may have to present more health-related information to help Prudential determine your underwriting classification — but your coverage starts as soon as you are approved.
The coverage goes up to $1,000,000 for 10-, 15-, 20-, or 30-year terms.
Policyholders can add the accidental death and chronic illness riders at no additional cost.
Term Essential® and Term Elite®
The Term Essential policy offers both a conversion option and a Living Needs Benefit℠. The conversion allows policyholders to convert their term insurance to a permanent life insurance policy.
Term Elite offers a premium credit if you convert to permanent insurance within the first five years.
The Living Needs Benefit will pay out a portion of your death benefit while you are still living. This benefit can cover expenses if you are diagnosed with a terminal illness or confined to an eligible nursing home facility for the rest of your life.
Riders, available for an additional cost, for these policies include:
Accidental death benefit- Pays an additional death benefit if your death is a direct result of an accident
Waiver of premium- Your premiums are paid, and your policy stays active if you become totally disabled
Children's protection rider- Activates insurance for your children while they're young.
PruTerm One℠
This policy offers short-term insurance policies, which can be helpful for specific situations.
For example, a small business owner paying off a loan or those anticipating certain advanced planning situations may find this policy useful.
This insurance is affordable for the short term but flexible enough to be converted, say to a permanent policy type, for longer-term needs.
Prudential universal life insurance
Prudential's universal life (UL) insurance is a permanent insurance policy with flexible options for policyholders whose insurance needs may change over time.
Plus, policyholders can accumulate cash that grows tax-deferred.
Prudential has two universal life insurance products:
PruLife Essential UL
This policy allows you to leave an income-tax-free death benefit to your heirs. It can be used as an estate planning tool to offset estate taxes, provide an equal inheritance to your beneficiaries, or even care for someone with special needs.
As long as sufficient premiums are paid and other guarantee requirements are met, the policy is guaranteed to remain active.
Like other Prudential policies, you can access the cash value via a loan or should you become chronically or terminally ill.
PruLife SUL Protector
According to Prudential's website, this policy can help you protect and pass on your wealth.
The SUL policy covers two people and is paid out when both have died.
The policy can also be a helpful estate planning tool for needs like funding a trust or preserving a family business. It also helps maintain privacy regarding the monies paid out by your estate.
Additional riders available for UL policies:
Living Needs Benefit and BenefitAccess rider can provide living benefits if you become terminally ill. BenefitAccess Rider also provides benefits if you become chronically ill.
Enhanced Disability Benefits rider helps protect your policy from lapsing if you become disabled.
The Accidental Death Benefit rider provides an additional death benefit to your family if you are in an accident that causes your death.
Children Level Term rider adds life insurance coverage for your minor children.
Overloan Protection rider allows you to avoid a lapse in coverage if you take substantial loans from your policy.
Enhanced Cash Value rider offers higher cash surrender values if you need to give up your policy in the early years. (Primarily for business owners.)
The PruLife SUL Protector policy offers the following riders:
Guaranteed Policy Split rider allows you to split the one policy into two if estate laws change or you get divorced.
Estate Protection rider increases the death benefit by up to 100% if both people on the policy die before the 4th policy anniversary.
Prudential Indexed Universal Life Insurance
This policy has the same features as Prudential's basic UL, providing a death benefit, cash accrual and tax advantages.
However, this policy allows you to build cash based on the performance of the S&P 500 Index (not including dividends.)
Unlike investing in the stock market on your own, a Prudential Indexed Universal policy does come with additional features:
A "cap"- A limits how much index interest can be credited
A "floor"- Protects policyholders against market-based losses
A participation rate governs the return you will receive, subject to the cap (if applicable) and floor.
You can see that your investments in this policy are subject to a limited upside, but the downside is also limited, so you don't lose a lot of cash value in the policy if there are losses in the stock market.
Prudential's IUL policies offering varying types and amount of coverage, as well as investment options, include:
PruLife® Founders Plus UL-
PruLife Index Advantage UL®
PruLife® Survivorship Index UL
Prudential Variable Universal Life Insurance
The variable universal life insurance (VUL) policy is like the Indexed Universal Life insurance policy, but it allows you to have more control and decision-making concerning how your premiums are invested.
The VUL, unlike the IUL, doesn't guarantee returns, cap your market-based losses or cap your market-based gains. In other words, the cash value of this policy has both unlimited upside and downside.
The other UL features are still in place: the ability to accrue tax-advantaged cash value, take loans and provide a federal income-tax-free death benefit to your heirs. There are also several riders you can purchase to customize the policy.
Prudential Policy Pricing
Prudential's online quoting tool for a term life policy showed a monthly premium about 36% higher than the other 3 insurers I've gotten quotes from.
An independent broker explained to me that it's possible that Prudential could be at the limit regulators allow for the specific demographic I inquired about.
Insurance companies cannot insure too many of the same demographic, which helps them minimize risk. The higher quotes could mean they are trying to price out this demographic.
However, it's tough to say, with certainty, this is the reason for the higher premiums in those quotes.
Better suited for more complex financial strategies
Another explanation is that Prudential's insurance products are just more expensive because they are for people with more complicated financial circumstances.
Many of Prudential's products make more sense in the context of a comprehensive financial and estate planning strategy — which could explain the higher price point for their life insurance products.
If you reach out to Prudential, their agents get back to you quickly and have the ability to give you quotes from other major life insurance companies. Most of these companies offer 12 different rate classes based on varying issues. Prudential agents can also get quotes for people who might seem "uninsurable."
Bottom Line
Prudential is a large company known for its vast offerings for financial services.
Typical, those with more sophisticated needs are the most likely to take advantage of their insurance products.
One of the reasons they don't offer many online features for quotes and estimates is because you'll likely need a licensed financial professional to determine your insurance needs within your entire financial picture.
If you plan to level up your financial standing in the near future, it can't hurt to connect with a financial planner or advisor for estimates on Prudential products.
Even if your need for them is not immediate, you could gain an understanding of useful financial tools that could preserve your wealth when the time is right.
If nothing else, you can reach out to an agent to compare quotes from multiple major life insurance companies as well.