What Short-Term Life Insurance Options Are Available?
Learn about the different coverage options for people who seek short-term life insurance policies and how they may fit into your financial planning needs.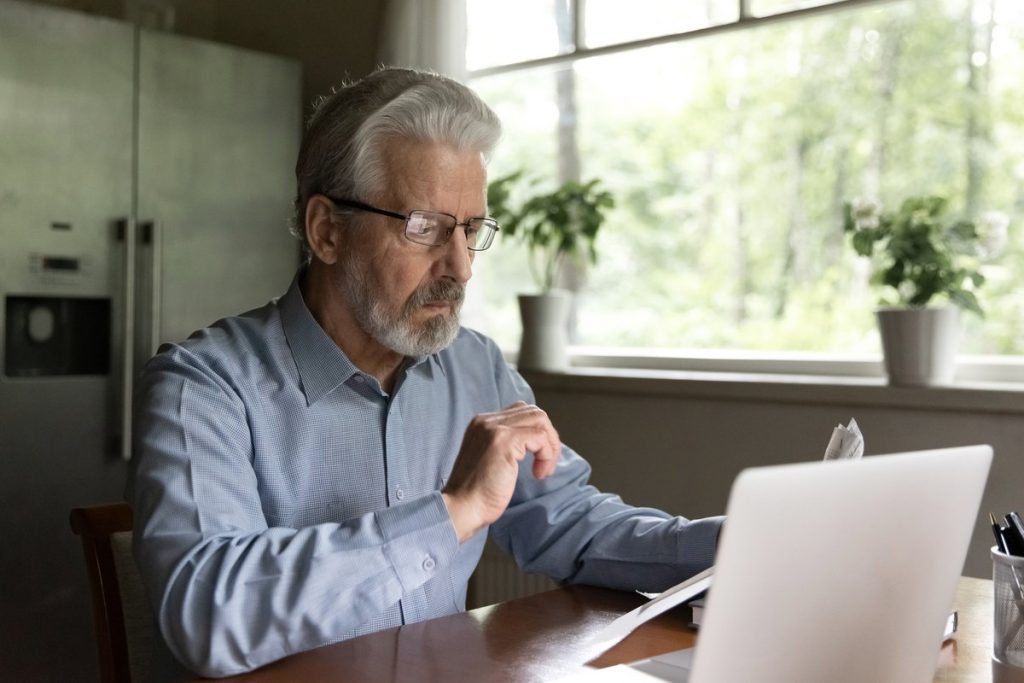 Life insurance can provide your family with a financial safety net should you pass away.
Several types of life insurance exist for different situations.
Common forms of life insurance include term life insurance and permanent life insurance.
These are longer-term life insurance options, though.
Term life insurance usually lasts at least a few years to 30 years.
Permanent life insurance could last your whole life.
But what do you do if you only need life insurance for a short time?
Does short-term life insurance exist? If so, what are your options?
There are two main options to consider.
Here's what you need to know.
Short-Term Life Insurance Coverage
Short-term life insurance coverage is precisely what it sounds like. It's life insurance for a particular and short period of time.
Now:
Most often, short-term life insurance is offered when you're in the process of purchasing a longer-term life insurance policy.
Buying a standard life insurance policy takes time. After you apply, you generally have to undergo a medical exam.
Setting this up and analyzing the results can take time. Even after you complete your medical exam, the life insurance company needs time to review your application and medical history.
This process is called underwriting.
During the entire application and underwriting process, you don't have life insurance coverage.
Your coverage only kicks in once you sign the final policy and pay your premium.
In some cases, you may even have to wait for a waiting period to pass before full coverage kicks in.
To avoid being uninsured, a short-term life insurance policy may be an option.
When it might make sense
These policies don't usually last long but can fulfill a specific purpose. For instance, it can help you get insured while you wait for your application to get approved.
Ask your potential new life insurance company if they offer it when applying for your policy.
These policies may be available for certain other times in your life as well.
For example, this type of coverage may be an option if you want extra coverage when traveling on an international trip.
Contact an insurance salesperson to learn more about your options for this type of coverage.
Annual Renewable Life Insurance Coverage
Annual renewable life insurance is a type of short-term coverage that lasts for longer than short-term life insurance.
This product is designed to last for multiple years.
Essentially, you sign up for coverage and go through the process of getting approved. This may include underwriting and medical exam.
Then:
You get a policy with a length of one year. When that year expires, you can renew the policy.
Usually, renewals don't require you to undergo another medical exam or underwriting.
Premiums may change annually
However, the premiums increase each year as you get older.
Initially, annual renewable life insurance premiums will likely be lower than a longer-term life insurance policy.
The rates will eventually increase above that cost as you get older, though.
For this reason, it's considered a shorter-term life insurance option.
Chances are, you'll eventually want to get a term or permanent life insurance policy to lock in your rates.
When annual renewable policies make sense
Still:
Annual renewable life insurance policies can serve a purpose.
Some people may be trying to live a healthier lifestyle to qualify for cheaper long-term life insurance rates.
People quitting smoking or losing weight may want to consider an annual renewable policy while they meet their goals.
Keep in mind, life insurance companies may require you to have not smoked or have lost weight for a specific time before it lowers your long-term life insurance rates.
Pregnant women far along in their pregnancy may benefit as well.
If the pregnancy would result in higher long-term life insurance rates, they could get insured for the short term with an annual renewable policy.
Then, once the baby is delivered and their health returns to normal, they can apply for a longer-term life insurance policy.
Other Life Insurance Products Worth Considering
Short-term life insurance can fill particular needs, but it isn't the best long-term solution.
If you've decided to get a short-term life insurance policy, you should have a plan for what type of long-term policy you want.
It's a good idea to have a plan for how and when you plan to apply for one, too.
Here are other policy types you may want to consider for an eventual replacement to a short-term policy.
Term life insurance
Term life insurance is the most practical life insurance option in many cases.
For most people, this policy is the best choice that fits their needs.
Term life insurance is suitable for a set length of time. This is called the term.
The term can be as short as 5 or 10 years. It can also be as long as 20 or 30 years.
If you die during the term and have followed the rules of the policy, your beneficiaries receive a death benefit.
When you take out the policy, you choose the death benefit amount.
The life insurance company has you fill out an application.
This includes basic information about you, your family and your health.
It also authorizes the life insurance company to look at your medical records.
In most cases, you'll have to take a medical exam, too.
The price of term life insurance depends on several factors. Some of these revolve around the policy.
These include term, death benefit amount, and any riders you add, such as a return of premium rider.
Other factors change based on you specifically. These could include your age, health, family history, and more.
Why choose term life insurance
The idea behind term life insurance is you'll no longer need coverage after the term expires.
A person may take out a 30-year policy to protect their family.
They may have a kid, which eventually goes to college. During this time, the person could be building an investment portfolio.
By the time the 30-year term ends, the person has built a nice portfolio.
The kids have also left home, reducing costs. Ideally, this person would be self-insured after the term expires.
One last thing about term life insurance is it is predictable.
It has a level premium, which means the price stays the same for the entire policy.
Permanent life insurance
Permanent life insurance is the other major category of life insurance most people consider.
This insurance lasts for your entire life. Some people refer to it as permanent coverage or whole life insurance.
Several varieties of permanent life insurance exist. They may come with different features or riders, such as a waiver of premium rider.
Permanent life insurance pays your beneficiaries a death benefit when you die.
It usually comes with another benefit called cash value, too.
Part of your payment each month goes to build up your cash value account.
You can withdraw money from this cash value or borrow against it if you need it.
Cash value grows differently depending on your specific policy. It generally grows slowly, though.
If your cash value ever goes negative, your policy is typically terminated.
Why choose permanent life insurance
Sadly, permanent life insurance is costly. Even with the cash value benefit, it usually isn't a smart buy for most situations.
These policies come with high commissions for salespeople, though. This means these policies often get pushed on families that don't need this type of insurance.
If you're having trouble getting life insurance, a guaranteed acceptance permanent life insurance policy may be your only choice.
These policies pay a small guaranteed death benefit if you die after a waiting period expires. This period is usually a couple of years.
The premiums are expensive, though, and the benefit is small. Usually, this is only used to cover expenses like a funeral.
If you die during the waiting premium, your premiums you paid are normally returned to your beneficiaries.
Several other variations of permanent life insurance exist.
Consult a life insurance expert to learn more if whole life insurance is more attractive for your situation.
Consult an Expert
Getting life insurance can feel overwhelming with all of the options you have.
If you're unsure what you need, consider consulting an expert.
Experts can help you find the financial products you need.
As far as life insurance goes, that could be short-term life insurance or traditional life insurance.
You'd think a life insurance agent would be the perfect person to ask for advice.
They know the terms and conditions of products and services life insurance companies sell inside out.
They also receive compensation from those companies.
In general, the more profitable the product is, the more commission they get paid.
This could put a major conflict of interest between you and the salesperson.
Term life insurance often fits most families' needs, but whole life insurance pays a higher commission.
To avoid this conflict of interest, consider consulting a fee-only fiduciary advisor. These advisors charge you for their advice, but they don't accept commissions.
They can recommend the policy that best fits your needs without the conflict of interest.
They can also advise about the coverage amount, amount of time you may need a policy, and more.