How to Pay for Your Wedding and How Much to Spend
Find out how to budget for your dream wedding. Know the factors which can really influence the price and how to handle them.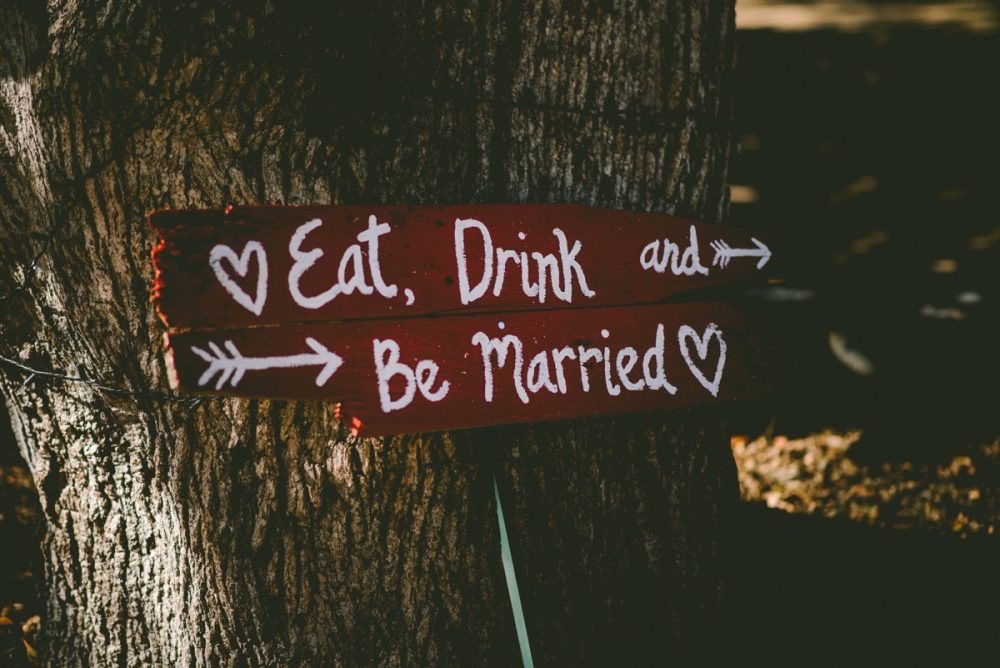 Many of us start thinking about our wedding long before the big day - and often even before the proposal. I know I did. Thoughts of the ceremony and the music and a dazzling dress filled my head long before I found "Mr. Right."
The one thought that wasn't floating around in my head was the cost of a wedding. That reality didn't come crashing down until after the proposal and engagement celebrations began to dwindle and the question,"When's the big day?" became a refrain. Suddenly, the pressure to hunker down and put some plans in motion began to mount.
If you're anything like me, this is the point when your head is pulled from the clouds and you realize someone has to pay for all those big plans. For the first time, the reality of what you can and can't do becomes very real.
To help you navigate the tough questions surrounding the cost of a wedding, read on to learn how to set a budget and the factors you should consider when doing so. Then you can decide how you should pay for your wedding - and how much you should pay for it.
How to Decide on a Budget for Your Wedding
According to Cost of a Wedding, the average amount a couple spends is $26, 444.
Just to get some perspective, that's not far from the average amount of student loan debt you might carry. So for the price of a bachelor's degree, you can have a wedding...if you stick to the national average.
If this number seems crazy to you, keep in mind that it doesn't take long to tick up to nearly 20 grand for a wedding. It's easy enough to start out at a smaller amount, but increasing guest lists and add-ons can double your budget seemingly overnight. That's why it's so important to decide how much you want to spend before you start planning your wedding. Once you have your number, there are always creative ways to stick to it.
Here are a few things to consider as you set out to write a wedding budget:
Who's paying?
Do you have debt to pay off as well?
If someone is helping pay for the wedding and you intend to contribute, how much can you reasonably afford?
When's the date? (The sooner the date, the more expensive the wedding could get - and the less time you have to save.)
After you consider all of the above factors and have an understanding of just how much is going to come out of your pocket, then you can start working with some hard numbers. But before you do, remember this:
There's no right or wrong amount to spend on a wedding. It all comes down to an amount that you and your family feel comfortable with. 
Set a number that you deem to be reasonable. (And if you're getting financial help on the wedding, make sure the people helping are on the same page.) Then, stick by that number.
Below are a few things to consider as you start filling out the line items of your wedding budget. Plan for all of these in advance and you can avoid the budget creep that so often happens in weddings (especially as the date looms closer).
Compare Personal Loans:
Factors to Consider for Your Wedding Budget
The Type of Wedding
The style of your wedding and the venue you hold it in play a major role in your overall bill.
For example, you can save a lot of money by going more casual (barnyard or backyard) than formal (ballroom). If this suits your personality, it's a great way to start out with a lower overall cost. If this doesn't suit your personality, don't worry, there are other ways you can save down the line.
The main thing here is to understand exactly what type of wedding matches your personality and set the tone from there. Besides the size of the guest list, the style of wedding will be one of the biggest contributing factors to the cost of your wedding.
The Time of Year
When it comes to weddings, time of year is everything. There are peak seasons just like there are peak seasons with travel and, as always, peak can cost considerably more.
If you're okay with getting married in winter (think January, February, March), you can cut your venue cost way down. That's because peak wedding season (read: when most people prefer to get married) occurs in summer, spring, and fall.
A winter wedding can save you costs in other areas as well, such as for your gown or tux, DJs, bands, and photographers. The reason these costs go down is because demand is down, just like for the venue. And if for some reason the vendor you want to use is charging peak prices for your winter wedding, negotiate.
But even if you plan a winter wedding to save money, there are still factors that can hurt other areas of your budget, such as flowers. For example, if you have your heart set on particular flowers that are only grown in the summer months, know that they're going to cost more to get for your winter wedding. This is just one example of a time in which cutting costs in one area can increase costs in another - which is why adding up all these factors is so important when you create a wedding budget.
The Number of Guests
The number of guests can be a game changer for your bottom line. Simply put, there are a lot of costs associated to each guest, such as:
Save the dates
Invitations
Food
Drink
Cocktail hour
Cake
Favors
Welcome bag
Venue
Table and chair rentals
Linens
Although the biggest is food and drink, the miscellaneous factors add up when you consider the total number of guests. Additionally, the more guests there are, you'll have to find a venue that will accommodate.
Here are a few tips when creating guest list:
Have a magic number in mind that meets your wedding vision and family expectations
Establish cutting rules from both family's master lists – and stick to them
Consider going adult-only
Don't add people to the list that you haven't spoken to in a number of years who aren't family
Don't invite people just because you would feel bad if you don't
The Food and Drinks
Just like the guest list, food and drinks can take a huge toll on your budget. Understand this going in to avoid surprises. One way to save money? Choose a buffet over a sit down dinner.
Even if you have a formal wedding, you don't necessarily have to have a plated meal. You could set up buffet stations and feature the same kind of food you would at a sit down dinner, but smaller amounts since the buffet will include more variety.
Also, many venues have preferred vendors, with whom you can usually save money. There are even venues that take care of all of the food and drink, which may cut costs and hassle.
Will You Have a Cocktail Hour?
Will you have white glove service hors d'oeuvres? Remember that what you pick will drive the price. Everyone is going to want the shrimp or meet skewers, but you can limit this portion to a set number to eliminate a hefty bill. To accompany this, add something like a veggie and/or fruit platter so the guests have more to eat.
There Are Many Ways to Pay for Drinks
Drink prices will vary by venue. Look at the prices carefully when choosing your venue. Some allow you to pay a per person price (no matter how much each person consumes), while with others you can take a gamble and just pay the final tab. If you know your guests might be heavy drinkers, you may want to choose the first option.
Other places may simply give drink tickets, a limited drink menu, or even allow you to bring in your own alcohol. Weigh all these options before committing to one.
The Entertainment
If your venue can accommodate, a band can be quite entertaining for guests. However, a band can also be expensive in comparison to a DJ.
We wanted a band for our wedding, but we also wanted to make sure it was an experienced band that could play a variety of music. We ended up cutting a deal with their agency that, if the band we wanted was available for our wedding, we'd pay the same price for them as our second choice band. As luck would have it, they were available and we got the band we wanted for less money.
Whether you're opting for a band or a DJ, you can always try to negotiate a deal just like this.
To Hire a Wedding Planner or Not?
If you're working on a limited budget and have the time to plan your wedding, there's no need to pay for a wedding planner. If you're organized, you can do the planning and ask for additional help from your family and/or wedding party.
Don't forget there are a lot of budgeting tools and planning tools that can help you with your finances and the wedding day logistics. You can also use sites like Pinterest to gather ideas to show to vendors. This is a great way to make sure your vision becomes a reality.
The Flowers
If you're worried about money, limit the flowers. Not only does the type of flower play a role in price, but the size and quantity of displays do too.
Before committing to table arrangements, ask yourself:
Are there flowers I like that can come cheaper?
Is there a way for the florist to make the arrangements I like for a lesser price?
Can I reduce the quantity of flowers?
Are the flowers essential?
Would my guests still have a good time without the flowers?
Like all aspects of your wedding, the flowers are only as important as they are to you and your family. Consider only the amount and type that matches your vision and don't let your vendors go above that.
Everything Else
Even with all these factors, there are many other costs that can creep into your wedding budget. Think of your wedding gown and tux, the rings, gifts for wedding party, transportation, cake, photographers, your honeymoon, and so forth.
Many of these items should make it into your overall budget, but it doesn't hurt to create an extra category for unexpected expenses. That way you have something to rely on when these costs inevitably come up.
The Bottom Line
Wedding are expensive, but the memories last a lifetime. Be sure to make plans that you're not only happy with, but match what you can truly afford. After all, bills too can last a lifetime, so keep your wedding finances in check every step of the way.