4 Ways Parents Can Save on Back-to-School Shopping Using Credit Cards
Back-to-school shopping isn't cheap, but there are ways smart parents can maximize and save on back-to-school shopping while using a rewards credit card.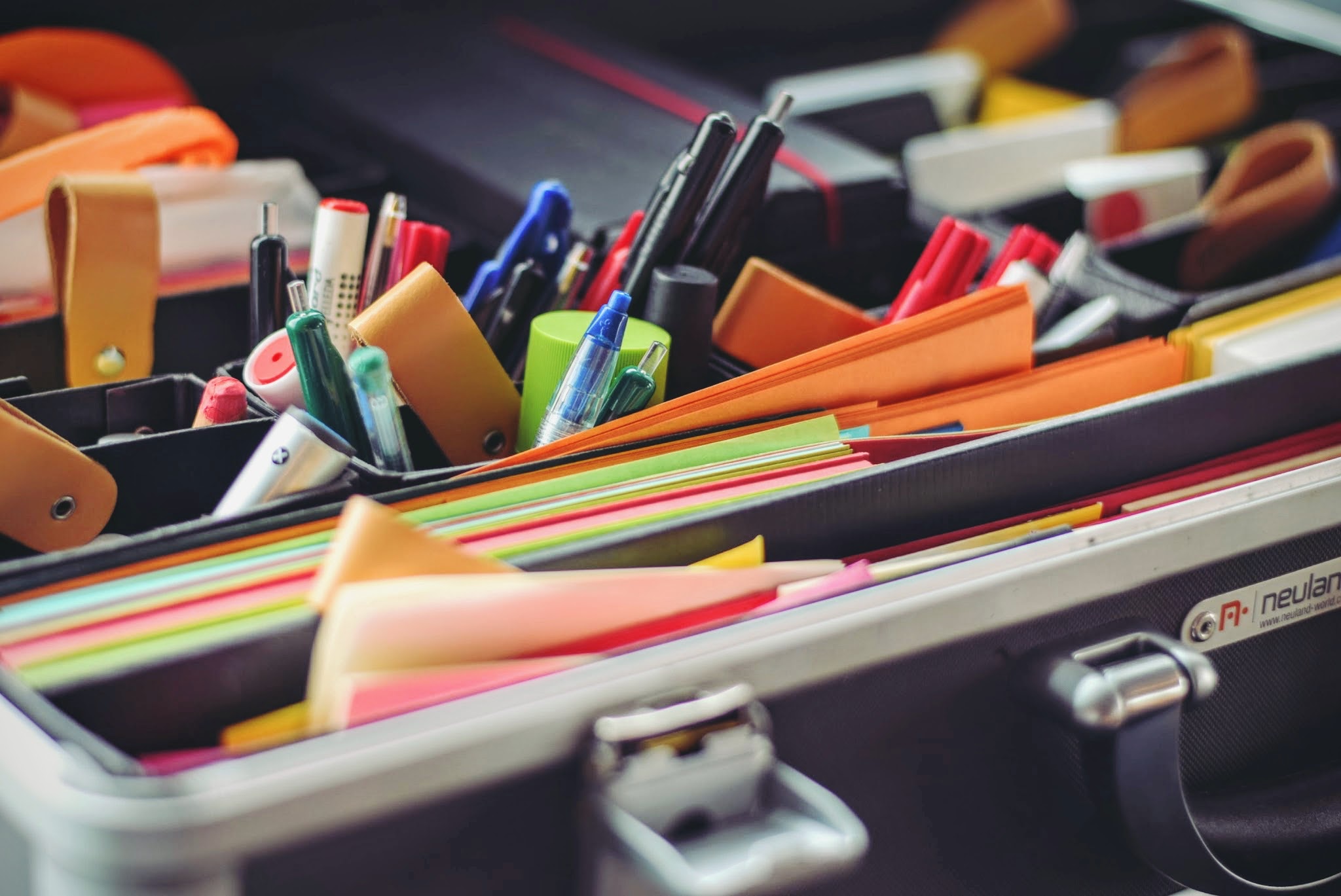 The end of summer marks the beginning of school for many American families. With school starting again, that means it's time to shop for back-to-school items.
Restocking your kids' school supplies from last year won't be cheap -- and if you're not careful, it might even be harmful to your bank account.
The National Retail Federation says that the average family with children in grades K-12 will spend $684.79 on apparel, shoes, supplies, and electronics. That's a 5 percent increase from last year. In all, combined spending for back to school and college will reach nearly $83 billion.
"Slow improvements in the economy may have contributed to the growth in confidence among back-to-school shoppers," said NRF President and CEO Matthew Shay. " expect to see continued improvement in consumer spending through the year, we know Americans are still grappling with their purchase decisions every day."
To save on back-to-school shopping is a necessity if you can't afford to spend around $700 on supplies. Smart shoppers should download a coupon app on their smartphone to see what offers stores might have before purchasing. And check to see whether your state offers tax-free weekends.
Tip: At least 15 states have a tax-free weekend in August that can save you some money when stocking up on supplies.
---
Taking advantage of discounts isn't the only tactic that smart shoppers should rely on when trying to save on back-to-school shopping.
If you know that you will have this large dent in your budget this fall, it's important that you take advantage of deals -- and maximize your own savings potential.
One way you can do that is by using your credit card to shop because swiping your plastic might give you a boost. For instance, you can get cash back, receive bigger discounts than advertised, and even save on buying a warranty or missing out on a sale simply by using your credit card when you shop for your school supplies.
Here are 4 ways you can shop for back-to-school items to make both your kids and bank account happy:
1. Use your rewards credit card
You might lose a few hundred bucks on back-to-school shopping, but you can get a bit of that back by using a high rewards credit card to make your purchases.
So which high rewards credit card should you get? Well, it really depends on what you want out of your card. For some cards, you can redeem points and miles to get merchandise and trips.
In this case, since you're going to be shopping for school supplies, electronics and clothes, a cash back card offers the most versatility.
You'll want to use a card that has a good rewards rate -- 2 percent and higher -- to do your swiping. If you've got a card that pays higher cash back or double points at drugstores or grocery stores, you can also head there first to see what supplies you can fetch to maximize your rewards.
If you don't already have a rewards credit card in your wallet, learn more about high rewards credit cards and see which one best suits your lifestyle.
2. Shop via your credit card's online portal
While you charge your back-to-school expenses on a rewards or cash-back credit card, take advantage of its benefits to maximize your money-earning potential.
Make your purchases via the credit card's shopping mall and you can not only buy the items you need, but also earn rewards and points for your using your credit card. The items you can purchase really depend on your credit card's shopping portal and what they offer, but generally speaking, you can earn bonus points on things like clothing and gadgets.
For instance, when you shop through a portal through certain credit cards at stores like JCPenney, you can earn 10 percent cash back.
If you shop at stores like Macy's or Target, you can get 5 percent cash back. Check your credit card's portal to see what stores can give you extra earnings.
Even if you don't have a rewards credit card, you can still take advantage of rewards programs like Ebates and Mr. Rebates to do your shopping, but we strongly urge you to have at least one cash-back credit card.
3. Protect your prices with your credit card
Ever bought an item and then found out that it's dropped in price a week later?
Maybe you did all your back-to-school shopping early and lost out on some big sales. Or maybe you just wanted to do all your shopping in one store and have made some purchases at full price.
If you paid with your credit card, you might be able to take advantage of something called price protection.
What is it? Basically if you bought an item and its price has fallen within a defined period of time, your card issuer will refund the difference.
Note: There are exclusions and not all credit cards offer this benefit, so you should check to see whether yours does. You'll also have to notify the credit card company of the price difference, too, however if you have the benefit, you should take advantage of it and pocket the difference.
4. Forget the store's extended warranty
According to the NRF, back-to-school shoppers will spend an average of $212 on electronics, an increase of 7 percent from last year.
If you're buying expensive electronics -- like a laptop or fancy calculator -- or any item that comes with a manufacturer's warranty, use your credit card when purchasing. Why? You can take advantage of warranty protection that your card provides.
Most major credit cards will extend the warranty for the item you are purchasing (if you charge it on your card) for up to a year.
Of course, you'll want to check your credit card's guidelines to see what your specific card covers, but it would be worth it so you're not suckered into buying extended warranty coverage through the retailer.
---
Best Rewards Credit Cards for Back-to-School Shopping
If those money-saving tips are peaking your interest and now you're looking to reap the rewards, look no further! We've put together our picks for the best credit cards to earn rewards while you shop for school:
Chase Sapphire Preferred Card
The Chase Sapphire Preferred credit card is popular because of its flexible rewards program, which makes it an obvious choice for back-to-school shopping.
You earn 2 points per dollar spent on travel, 3 points per dollar on dining, and 1 point per dollar on all other purchases.
If you redeem your points through Chase's online travel booking portal, your redemption will come at a 20% discount.
A great perk of the card is that you can redeem your points for cash back, gift cards, merchandise, and experiences. More money to buy more supplies, right?
Chase Sapphire Preferred Card Pros & Cons
Pros
Cons

Good for frequent travelers who don't mind paying an annual fee to get premium perks
No foreign transaction fees
Easily transfer points to participating travel vendors
Every 100 points are worth $1.25 instead of $1 when you book through Chase Ultimate Rewards Program
Can combine your points with multiple Chase cards

No 0% promotional APR offer
$95 annual fee
Fidelty Rewards Visa Signature Card
Fidelity Rewards Visa Signature focuses on earning cash back for all your purchases (notebooks, pencils, binders, and markers galore). 
With this card, you get 2% cash back on everything that you buy. No other credit card promises this high of a cash back rate. And, unlike many top-tier rewards credit cards, this card has no annual fee.
With this card, all earnings are deposited into your Fidelity brokerage account; that could be an IRA, a 529 savings plan, or a Fidelity Cash Management account.
Not only is this a great perk since you're earning points to cash in for rewards, but you're also helping to fund your little-ones education savings account.
Fidelity Rewards Visa Signature Card Pros & Cons
Pros
Cons

Good for people who want to earn high cash back for every day purchases
No annual fee
Can use points for cash back and travel rewards
Card could help fund retirement accounts established with Fidelity

Card must be linked to an existing Fidelity account
No intro bonus rewards
Chase Freedom Card
Chase Freedom is a cash back rewards credit card that offers 5 percent cash back on categories that change every quarter. Many of these bonus categories are season-appropriate, which means that your kid's school supplies could be a rewards-earning category. All purchases that don't fall into these categories earn 1% cash back.
Your rewards balance is then stored as points that can then be redeemed for gift cards, merchandise, travel or cash.
This card is an all-around great pick for your everyday purchases, as well as those backpack and new sneaker purchases.
Chase Freedom Flex Card Pros & Cons
Pros
Cons

Great for bonus cash back on very common spending categories
Earn a high amount of cash back on travel booked through Chase Ultimate Rewards
No annual fee

Potentially high APR if you carry over a balance month-to-month
You'll need to remember to activate the quarterly bonus to qualify for the 5% cash back