As of Sunday, summer ended and fall has officially begun. With this new season comes new temperatures, activities, adventures and… expenses. Your bank account will no longer be drained from beach parking or pool parties.
Instead, there's a new list of seasonal activities, such as apple-picking, trips to wineries, hot toddies, pumpkin-spiced lattes, Halloween and football games it's easy to get carried away with expenses.
It's important to stick with a budget based on your income, especially if you find it hard to resist certain temptations, such as cruising through Groupon to book a wine trip, take a look at some easy do's and don'ts to avoid impulse purchases this season.
1. Find discounts on daily deal websites
Groupon, LivingSocial, Gilt and Yipit are just a few of many great websites that offer deals on fun activities, dining, products and more. If you're going to do something, why not do it for a steep discount?
2. Don't shop hungry
Whether you're buying food for a dinner party or a Halloween shindig, strutting down the supermarket aisles when you're hungry is a disaster waiting to happen, as you may pick up many unnecessary items.
3. Shop with cash
There are two benefits of shopping with cash. It's easy to set a budget — if you leave the house with $100, you can only spend $100. There's no way around it. You may even end up spending less. Instead of charging something on your credit card, you're actually watching the money be leave your wallet, which can deter you from overspending.
4. Avoid purchases when you're emotional
We all have good days and bad days. Just because you got that bonus at work doesn't mean you should spend it all, right now. At the same time, if you're upset about something, it's easy to console yourself with a nice vacation or an expensive pair of shoes. It might temporarily help you feel better, but in the end, it may end up being stressful, especially if you've overspent.
5. Make a list
Just like budgeting helps you keep track of your finances, making a list of what you want to do or buy is a great way to not overspend. Create a list of the top five things you want to do or buy this season. If it's not on the list — it's not happening!
6. Don't shop with an 'enabler'
We all have those friends that can never say no to a purchase. If they can afford it, that's great! However, if you're trying not to overdo it with your finances, these might not be the best people to surround yourself with.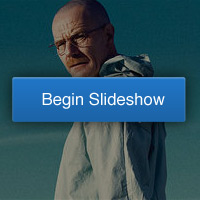 Related Stories:
5 Ways Retailers Get You to Spend More
10 Things You Should Always Haggle For
10 Cities with the Best Budgeters