Fees to Cash a Check for Non-Customers at the Top Banks
Learn the check-cashing fees at the largest U.S. banks and find out how you can cash a check without a bank account.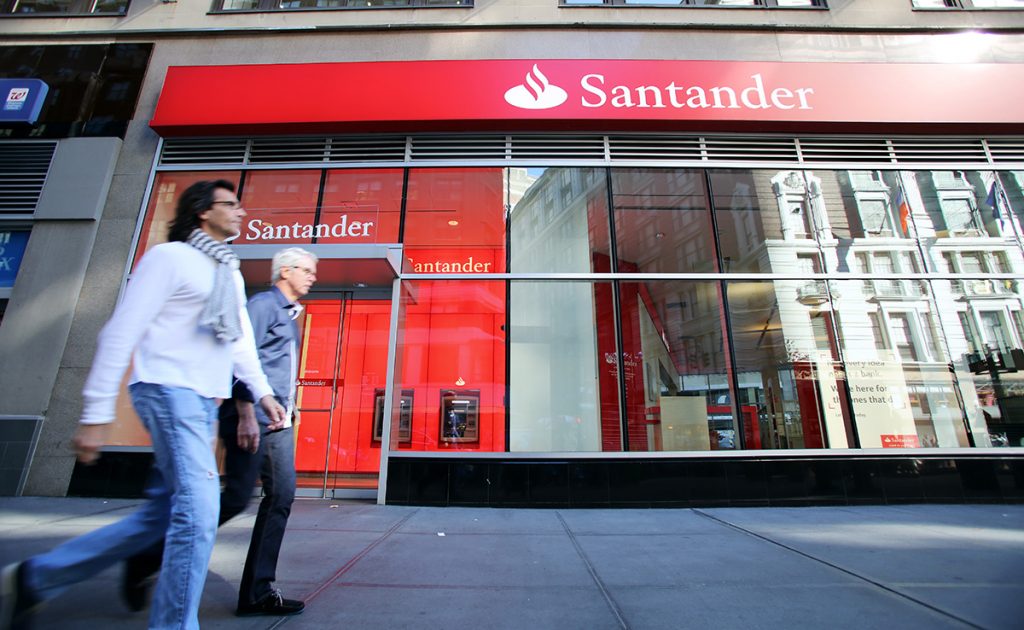 Cost of Cashing Checks for Non-Customers
| Bank | Non-Customer Check Cashing Fee |
| --- | --- |
| Bank of America | $8 per check for amounts greater than $50.00 |
| Chase | $8 |
| BB&T | Free under $50; Over $50 a fee of $8 |
| BMO Harris Bank | $10 ($50 is the minimum amount you can cash) |
| Capital One | Free |
| BBVA Compass | $10 |
| Citibank | Free for checks under $5,000 |
| Fifth Third Bank | 1% of the check amount ($4 minimum and $25 maximum) |
| HSBC Bank | Free for personal checks; $3 for business checks under $100 and $5 for business checks of $100 or more |
| KeyBank | 1.0% of the check amount ($3 minimum and $25 maximum) |
| M&T Bank | 2% of the check amount ($3 minimum) |
| PNC Bank | Free for checks $25 and under; 2% of the check amount for checks greater than $25 ($2 minimum) |
| Regions Bank | Free under $10, but above $10, 1% of the check amount ($2 minimum and $20 maximum) |
| Citizens-Bank | $7 |
| SunTrust | Free for checks $50 or under; $7 if greater than $50 |
| TD Bank | $10 |
| Union Bank | $10 fee for personal checks over $100; $10 for business checks over $25 |
| U.S. Bank | $5 |
| Wells Fargo | $7.50 |
Every bank requires that you have two forms of government-issued ID (i.e., driver's license and U.S. passport) when you go into the branch to cash a check as a non-customer.
If you are trying to cash a check that is written to yourself and another person, remember that these rules that apply and it could cause more of a hassle to get your money.
Understanding how it works
Here's a simple scenario to show you how to deal with cashing out a check as a non-customer:
Let's say you receive a Chase-issued check for $100.
You personally bank at Bank of America, but for whatever reason, can't make it to your bank's branch. You also need the money as soon as possible, so you decide to go to Chase to cash it.
When you arrive at Chase, you go to the counter and ask the teller to cash your check.
The teller tells you that since you are not a Chase member, you will, unfortunately, have to pay a $6 fee for the cashing of your check.
Analyzing the data
Interestingly enough, compared to fees in 2013, some banks have increased their fees, while others have made their policy more affordable for everyday consumers to cash, such as in the case of personal checks.
Bank of America, Union Bank, and KeyBank are some of the big banks that have raised fees. Meanwhile, Fifth Third Bank and SunTrust have implemented lower fees for their check-cashing services.
What can you do if you don't have a bank account?
You may be wondering why anyone would ever go to a different bank to cash a check when their own bank provides the service for free.
As we illustrated in the above scenario if you can't get to your bank, going to the bank of the issued check is your second resort. Or perhaps you don't have a bank account because of a bad banking history, which means you're on ChexSystems.
Luckily, for people in this predicament, here are other ways to cash a check without a bank account.
Keep in mind it's much more costly to cash checks without a bank account.
Tip: If you're tired of paying these types of fees because you're bankless, consider an online bank account. Here are the best online bank accounts to choose from. Also, here's our list of the best second chance checking accounts.
Convenience stores and supermarkets
The nation's largest retailer, Walmart, offers check-cashing services that cost $3 to cash checks of $1,000 or less or $6 for checks of over $1,000 to $5,000 (the maximum).
Also, some 7-Eleven locations have kiosks that will cash checks for a flat 0.99 percent fee.
These are just two popular examples of cash-checking alternatives -- you're local supermarket or convenience store may provide similar services.
Check-cashing stores
You may have noticed some local check-cashing stores.
They'll cash your checks as you'd expect, but it may be more expensive that the other options -- usually as a percentage fee or a percentage fee plus a flat fee.
Check Cashing Fees at Non-Banks and Stores
| Check-Cashing Store | Fees |
| --- | --- |
| ACE Cash Express | 2% to 6% of the check, depending on the type of check |
| Amscot | Up to 9.9% of the check, depending on the check ($3 minimum) |
| PLS | 2.01% of the check ($1 minimum) |
| Walmart | For checks up to $1,000: $3 For checks of greater than $1,000 up to $5,000: $6 |
Prepaid accounts
Prepaid card accounts act similar to checking accounts, including the ability to accept check deposits.
Depending on the prepaid account, you may be able to access an ATM to deposit a check. Fees may apply for using ATMs but, usually, it is free. The same goes for mobile check deposits.
Prepaid accounts are easier to obtain than checking accounts, so you can get one to cash checks on a regular basis without having to make the trip to the check-issuing bank and facing non-customer check deposit fees.
Different types of payable instruments take different times to clear when you deposit them. We performed an actual test to compare the deposit speeds of personal checks, cashier's checks and money orders.
Frustrated with your bank? Check out these new top banks that people are talking about:
How to avoid frustrations if you're looking into the fee policies of banks
If you decide to do your own investigating because you have a check issued by a bank that isn't listed, we recommend calling the actual branch instead of the customer service number (though sometimes that's difficult when bank branch numbers aren't listed online).
Branch members are much more familiar with the policies of daily transactions that occur at their branch locations and as such, are better equipped to inform you about routine protocol.
Customer service representatives are likely to ask you to hold while they look up the answer in their database, which isn't likely to be wrong, but may mean a longer wait time for you (though not drastically).
Also, call well ahead of the branch's closing time, or you may be turned away.
Though many banks charge check cashing fees, depending on which bank you go to, you might be able to talk to someone and get the fee lowered or waived.