How to Cash a Check at Walmart
Learn all about cashing a check at Walmart, including the information that you need to provide. Find out the fees and limits that apply.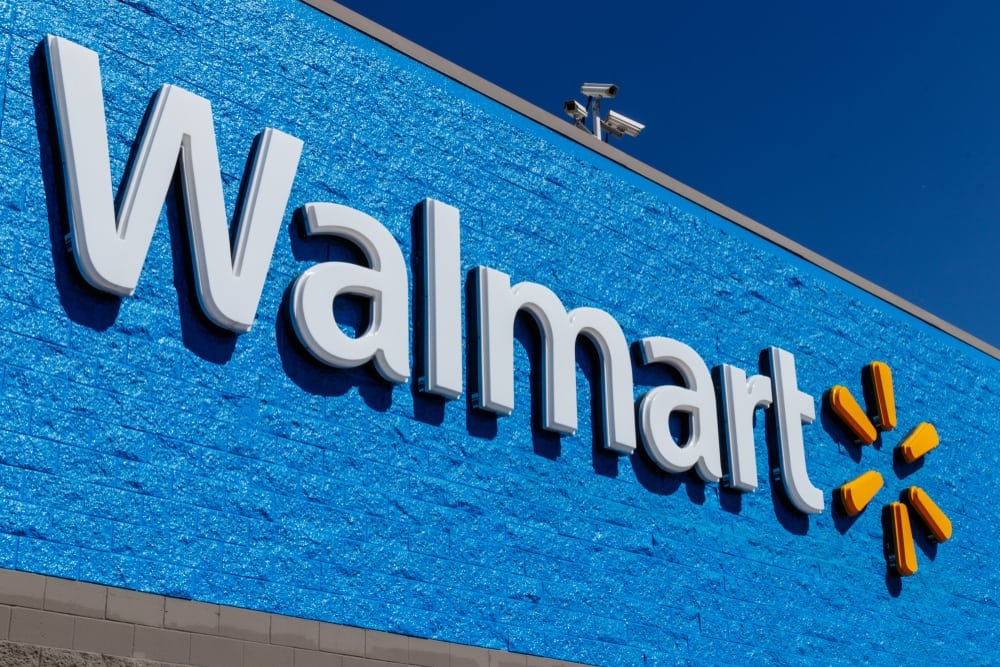 Walmart isn't only an American hub for retail shopping -- it's also a popular destination for those in need of certain financial services.
One of those essential financial services is check-cashing, which is provided by Walmart Money Center (usually found in Walmart stores).
Similar to how you would cash a check at a bank, Walmart allows consumers to cash their checks and have money in their hands instantly.
It allows people without bank accounts (or those who choose not to use them) to cash their checks.
Find out everything you need to know about using this financial service from Walmart.
What Types of Checks Can Be Cashed?
Walmart is very strict with the kinds of checks that is accepted for its check-cashing services as check fraud is a problem.
Therefore, only the following checks can be cashed:
Payroll checks
Government checks
Tax refund checks
Cashiers' checks
Insurance settlement checks
401(k), retirement disbursement checks
MoneyGram money orders issued at a Walmart
As you can see, personal checks are not included in the list. Walmart will cash preprinted checks, as in those where the check isn't handwritten.
Ineligible checks
The types of checks that Walmart won't cash include:
Handwritten checks
Personal checks
Checks dated more than 180 days prior
Non-MoneyGram money orders
MoneyGram money orders not issued at Walmart
Check-Cashing Limits
Walmart has a simple limit for check-cashing: $5,000 per check.
During the months of January through April, this limit is increased temporarily to $7,500 to accommodate the larger checks that customer might bring in as a result of their tax refunds.
Funds Payment Methods
There are two ways to receive the cashed funds:
Cash
Reloading a Walmart MoneyCard
When you choose to load the funds onto a Walmart MoneyCard, the typical reload fee is waived.
The Walmart MoneyCard option is a decent choice if you already use the prepaid card account regularly as part of your financial system.
How Much Does It Cost?
Walmart charges a different check-cashing fee based on the check amount.
For checks of $1,000 or less, the maximum fee is $3.00.
For checks of more than $1,000 up to $5,000, the maximum fee is $6.00.
The fee is deducted from the value of the check so that you'll receive less than the check amount.
What Information Do You Need to Provide?
While no registration is needed, you will need to provide an endorsed check along with a valid form of government-issued ID with your photo (e.g., state ID card, driver's license, U.S. passport, etc.).
Additionally, be prepared to provide your Social Security number.
Compared to Cashing Checks at a Bank
When you receive a check, you can go to the bank that issued the check to cash it -- no need to deposit it into your own bank account.
The paying bank will verify the check immediately and pay out the funds to the check recipient.
However, this usually comes at a cost.
Banks may charge a non-customer check-cashing fee, which could be a fixed amount or percentage of the cashed amount.
There are the costs of cashing checks at banks as a non-customer:
Cost of Cashing Checks for Non-Customers
| Bank | Non-Customer Check Cashing Fee |
| --- | --- |
| Bank of America | $8 per check for amounts greater than $50.00 |
| Chase | $8 |
| BB&T | Free under $50; Over $50 a fee of $8 |
| BMO Harris Bank | $10 ($50 is the minimum amount you can cash) |
| Capital One | Free |
| BBVA Compass | $10 |
| Citibank | Free for checks under $5,000 |
| Fifth Third Bank | 1% of the check amount ($4 minimum and $25 maximum) |
| HSBC Bank | Free for personal checks; $3 for business checks under $100 and $5 for business checks of $100 or more |
| KeyBank | 1.0% of the check amount ($3 minimum and $25 maximum) |
| M&T Bank | 2% of the check amount ($3 minimum) |
| PNC Bank | Free for checks $25 and under; 2% of the check amount for checks greater than $25 ($2 minimum) |
| Regions Bank | Free under $10, but above $10, 1% of the check amount ($2 minimum and $20 maximum) |
| Citizens-Bank | $7 |
| SunTrust | Free for checks $50 or under; $7 if greater than $50 |
| TD Bank | $10 |
| Union Bank | $10 fee for personal checks over $100; $10 for business checks over $25 |
| U.S. Bank | $5 |
| Wells Fargo | $7.50 |
Like Walmart, banks will require identification before disbursement of funds. Usually, banks ask for two (2) forms of government-issued ID.
More expensive, but more accessible
Compared to Walmart, banks tend to charge a higher fee to cash a check.
However, you may find that it is more convenient to go to a bank branch because there are simply more of the bank's locations than the number of Walmart stores in your area.
Personal checks cashed
Another big difference is that banks will cash your personal checks (again, if issued by that bank).
These are the checks that are handwritten and are considered too risky to cash by Walmart.
If you have a personal check and you don't have your own bank account, you may have no choice than to visit the issuing bank to cash the check. As a result, the non-customer check-cashing fee is likely to be unavoidable.
No limits
Unlike Walmart, banks have no stated limits on the size of the check that they'll cash.
If the check funds are verified to be available, the bank shouldn't limit the payment.
So, even if you have a preprinted check, the amount may exceed the limits accepted by Walmart. Again, this forces you to use the issuing bank (or a bank account).
Conclusion
Walmart offers a check-cashing alternative for consumers -- cheaper than banks and even cheaper than mom-and-pop check-cashing stores.
The downsides are the restrictions on the types of checks and check amounts.
Ideally, the checks are deposited into a checking account. People who struggle to get approved for a traditional checking account may consider applying for an online checking account or a second-chance checking account.